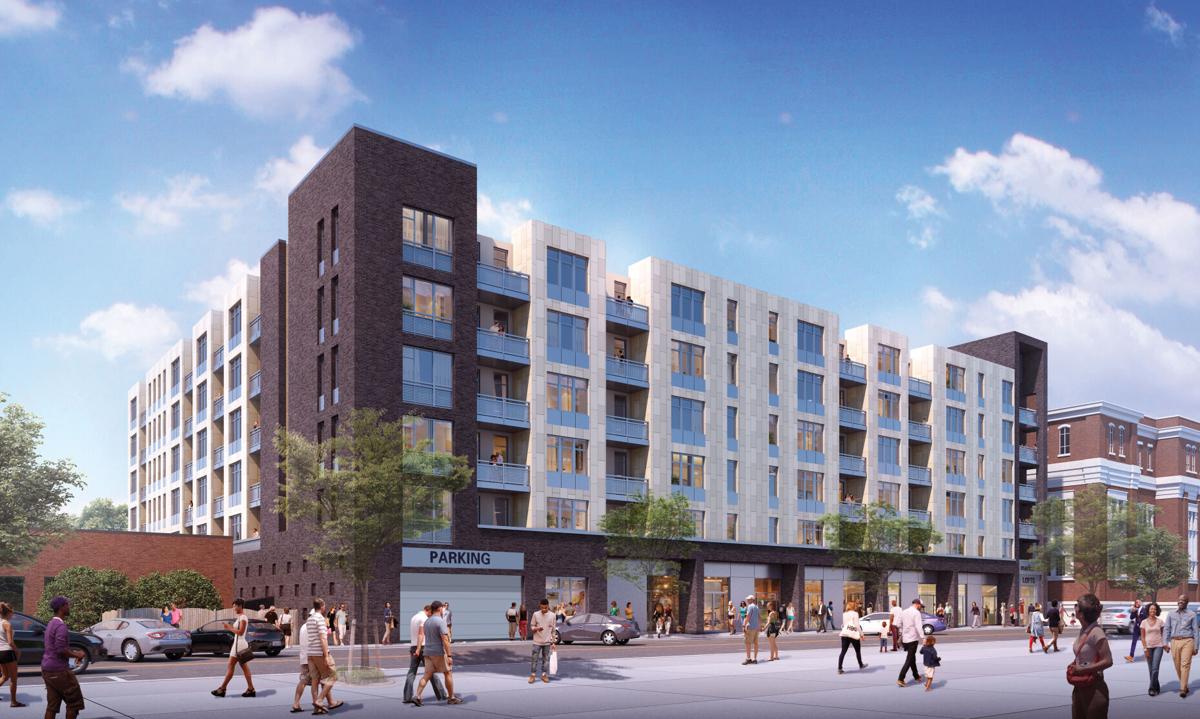 The Concord City Council approved the development of three mixed-use structures downtown that would provide 294 multi-family residential units, with 151 them set to be workforce housing.
The city entered into a Master Development Agreement with Lansing Melbourne Group in May 2019, but the project only included 166 multi-family residential units at 30 Market St. The amended agreement will include two more locations, at 26 Union St. S. and 25 Barbrick Ave. SW. The three locations are city-owned properties that will be sold to LMG for a total of $494,000.
Each location will be developed to have a total of 294 multi-family residential units and 15,300-square-feet of commercial retail space.
The Market Street location will have 167 multi-family residential units, with 3,300-square-feet of retail space and 75 parking spaces. The Union Street location will have 84 multi-family residential units, with 7,100-square-feet of retail space. This location will also have a potential rooftop restaurant. The Barbrick Avenue site will have 43 multi-family residential units, with 4,900-square-feet of commercial use space.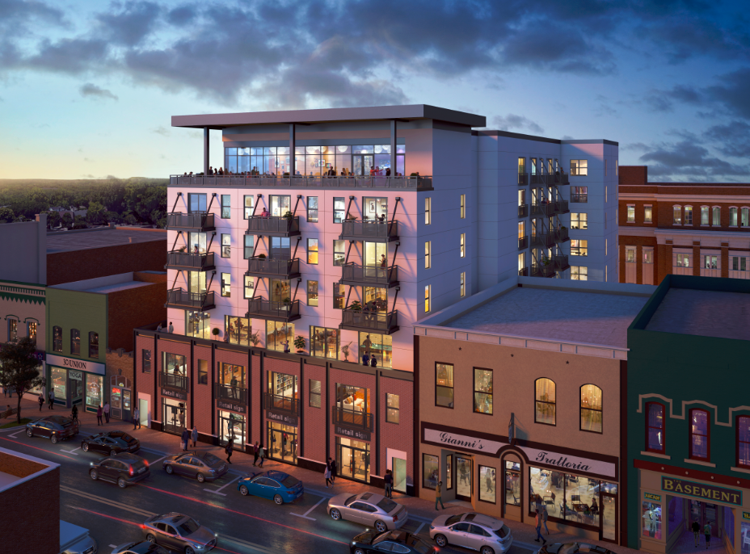 The 151 workforce housing units will be spread across the three locations as floating units, said Economic Development Coordinator Joseph Beasley. Those eligible for the units will need to have an income of less than or equal to 80% of the area median income. Several council members, including JC McKenzie and Terry Crawford, asked during the Tuesday work session if a family at less than 50% or 30% of the area median income could afford the workforce rent. Community Development Manager Mary Powell-Carr said LMG would work with each family individually.
"With this not being a federally backed loan program, there is not a requirement for those rents to be eligible for 30% of area median income. But my understanding is for those floating units, they will look at the income of that family and try to address it as best they can," she said.
The new agreement also addresses parking in the area. The Market Street location will have a parking garage with 75 spaces, and the garage at the Union Street location will have eight spaces. There will also be a separate parking lease agreement with the city that will provide 300 spaces for the evening, between 5 p.m. to 8 a.m., and all day Saturday.
Council member JC McKenzie also asked if the new developments will prompt the city to consider adding more parking.
"There is a few years before this is completely built out and completely leased," said City Manager Lloyd Payne. "We are also looking to update our Downtown Master Plan, and this will be one of the things that is looked at in the analysis of that plan to see with the infrastructure and the buildings that are going up now and the businesses and housing units to see if additional parking units are needed."
Cabarrus Chamber Executive Director Barbi Jones spoke in support of the agreement update. She stated that LMG's similar developments in the city of Kannapolis were done well. She said that these developments would add to the downtown area.
"I believe the project discussed tonight is a great way for Concord to protect the integrity of the gem that is our historic downtown while adding amenities and businesses," she said.
The business news you need
With a weekly newsletter looking back at local history.