Jobs are still being lost to the COVID-19 pandemic as we begin reopening the state today in Gov. Roy Cooper's Phase 2 plan. We'll be able to get our hair cut and eat at restaurants (with only 50 percent seating).
The economic development folks have continued to work hard trying to attract more jobs, and their efforts seem to be paying off. A lot of this work has been months, if not years, in the making.
No. 1
A pharmaceutical company looking at North Kannapolis location. Rowan County Commissioners approved incentives this week for the company, which is considering the 148,000-square-foot Ei Solutions building on North Cannon Boulevard.
The Rowan Economic Development Commission said Project Lake, the code name for the undisclosed company, would invest $14 million and could create 388 jobs over five years. The average salary would be $44,000, before benefits.
The Kannapolis City Council will consider approval of the incentives after a May 26 public hearing.
The Project Lake company is also considering sites in Georgia, Virginia and South Carolina. A decision is expected sometime this summer.
No. 2
Awaiting decisions. This is the second company to consider the North Cannon building. Incentives were approved for Project Bay in December 2019, but no decision has been made on that project. It would be processing CBD products. The average salary would be $57,000, but there would be fewer jobs.
On the Cabarrus side of things, incentives have been approved for Project Paul and Project Press, but no decisions have been announced.
Project Paul is the printing-and-mailing operation considering a relocation to the RiverOaks Corporate Center off Derita Road in Concord. Project Press is the canning operation considering the spec building on Kannapolis Parkway.
Decisions on those projects are expected soon. We've got a column coming in Sunday's paper from Cabarrus Economic Development.
No. 3
Will J.C. Penney survive? I remember every summer going to J.C. Penney and Sears with my mom for back-to-school clothes. Both stores were struggling in the age of the internet before COVID-19 hit. Sears at Carolina Mall has reopened, but the J.C. Penney remains dark.
J.C. Penney is filing Chapter 11 bankruptcy, and there are reports that the retailer will close 242 stores nationwide. I have not been able to find a list of which stores.
Several North Carolina J.C. Penneys were already slated to close this year, including in Albemarle, Chapel Hill and Raleigh.
It's hard to imagine a world without those two companies, but it's appearing more and more likely. Reports show that J.C. Penney has lost money eight of the last nine years, totaling losses of about $4.45 billion. That is "billion" with a "B." A lesser company would have already been gone.
No. 4
Looking for a leader and a plan. I don't understand big business. Just days before J.C. Penney announced the bankruptcy, it paid $7.5 million in bonuses to its top executives. The rationale given was the company needed to take the necessary steps to keep its leadership. J.C. Penney has had four CEOs in the past seven years.
James Cash Penney saved the company once before. The company's namesake had started working for a small retailer, Golden Rule, in 1898, and from there, built up J.C. Penney to a million-dollar company, only to have the 1929 stock-market crash drive the company to the brink of ruin. He borrowed from his life insurance to make payroll. He eventually built the company into a powerhouse.
Forbes reported this week that Amazon could be interested in buying the company. Once again, I don't understand big business. Why would Amazon be interested? Maybe it wants the name to use, like those cheap "Cannon Mills" towels you see from across the Pacific Ocean.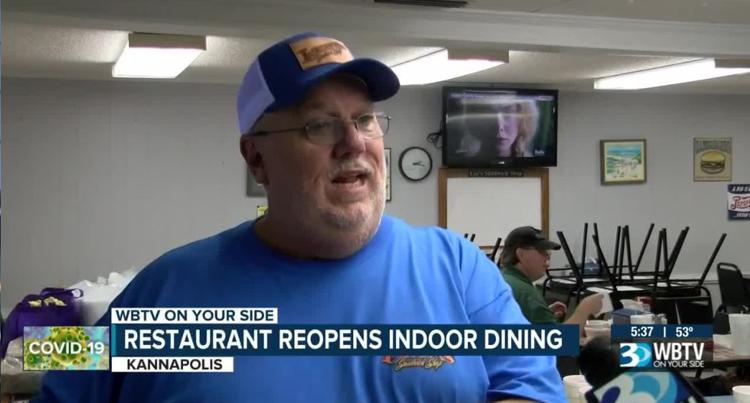 No. 5
If they can do it, I can do it too. Lee's Sandwich Shop in Kannapolis opened Wednesday for indoor dining. It goes against Gov. Roy Cooper's executive order banning indoor dining to fight the spread of COVID-19. Restaurants also can't have picnic tables or outside dining.
Lee's owner, Chic Suggs, told WBTV that if the new Atrium Health Ballpark could allow fans to sit in the stands and eat food from the concession, then he didn't see why his customers couldn't do the same at his restaurant.
I understand Suggs' point. It sure looks like the city-owned stadium is getting special treatment. Granted, there is more space and some areas are blocked off. The city of Kannapolis said it is a public park and was allowed under the governor's order.
As of 5 p.m. today, it will be a moot point since indoor dining will be allowed at 50 percent capacity. Suggs said he was limiting the number of customers to 24, less than half the 49-person occupancy.
I will be glad when all this mess is over, but unfortunately, we've got more problems to deal with in the coming weeks and months.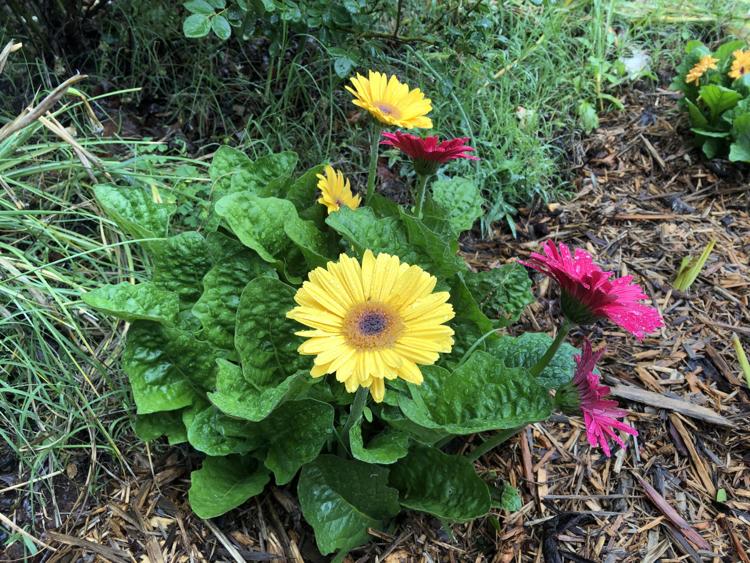 The business news you need
With a weekly newsletter looking back at local history.