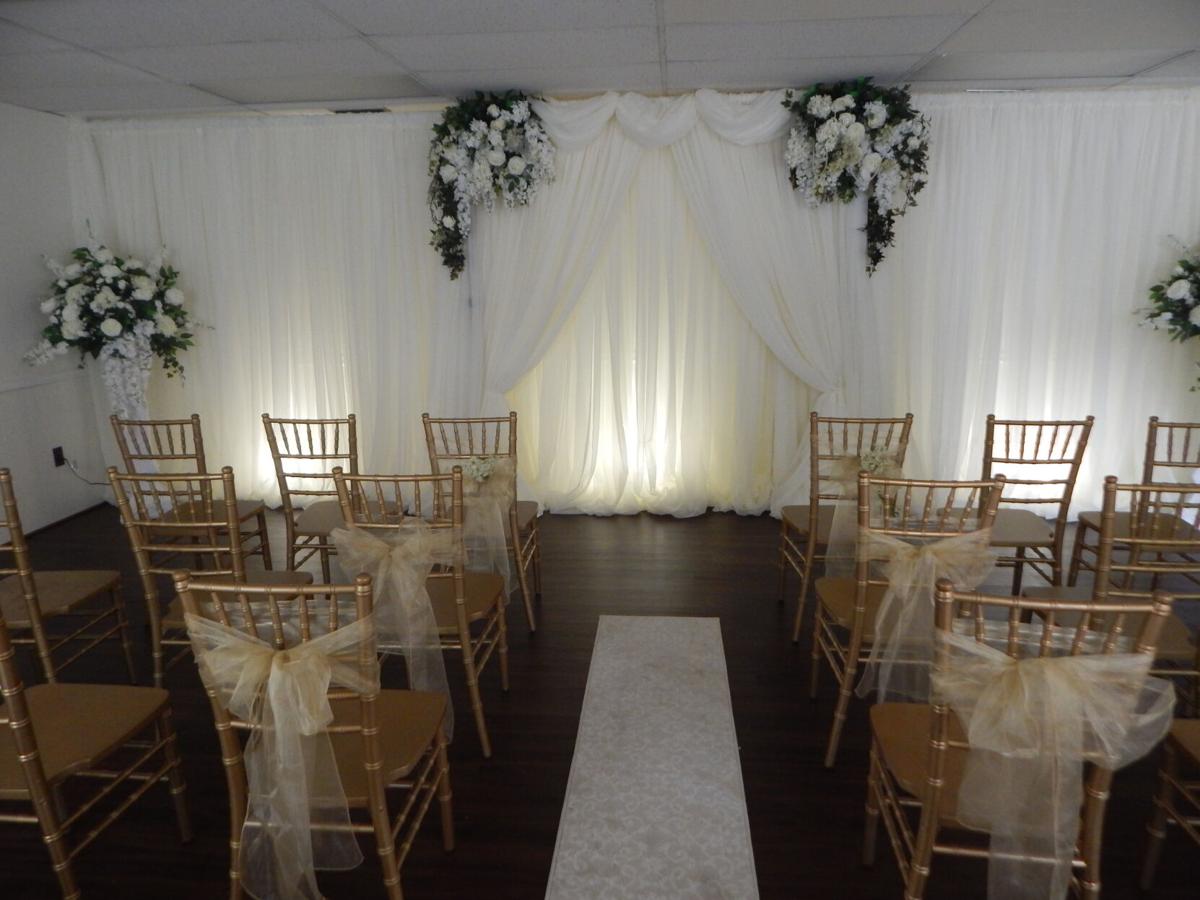 CONCORD — There is a new wedding chapel in downtown Concord.
Catherine and Justine Gheen have opened The Downtown Chapel in Concord, which offers a different kind of wedding venue.
"We are bringing a Vegas-style wedding chapel to Concord. It is a beautiful venue, but with chapel prices," Catherine said. "Our rentals are for an hour-and-a-half to two hours. They are short and sweet."
The Gheens were hands-on with their own wedding four years ago and found themselves intrigued by the wedding business. They held their wedding at the Old Stone Villa at Mount Croghan, South Carolina, which is a wedding venue owned by Catherine's parents. Their wedding was a family coordinated event, she said.
"He and I — with the help of my mother — planned everything for our wedding. He was there by my side the whole time to make sure our day was what we both wanted," Catherine said. "I love the dressing up and how it is a happy day for people. It is such a special moment in people's lives."
Catherine has been a hairdresser for about 12 years and owns the Main St. Salon and Beauty Bar in Harrisburg. Over the years, she has worked with several brides for their wedding day, she said.
"I have done tons of bridal hair, and I have always found the bridal industry super-interesting," Catherine said.
When Catherine and Justin were discussing the idea of opening a wedding chapel, they wanted to fill a niche market that allowed more couples to have access to a memorable wedding, Catherine said.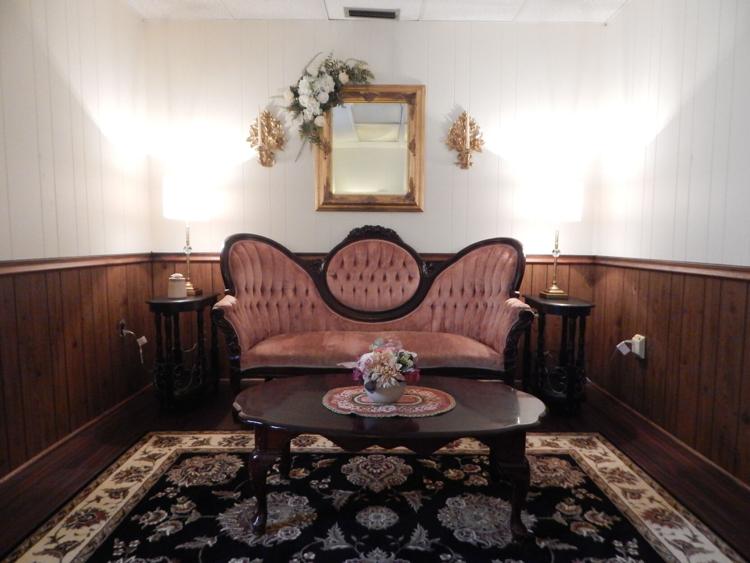 "We wanted to open up a wedding venue, but we wanted to do something more affordable with a smaller venue. A lot of venues are getting a little pricey now," she said. "Everybody deserves a special wedding day, so it will give more brides an opportunity to have that."
The couple wants the chapel to be a wedding venue option for couples with different wedding experiences.
"I want it to be special for all age groups as well as first-time and second-time marriages," Catherine said.
They looked at several locations in both Mecklenburg and Cabarrus counties, but ultimately chose downtown Concord. As Concord residents, it felt like the right fit.
"We absolutely love downtown Concord," Catherine said. "We have wanted to do this for a while, and we have been scoping out different areas. While we were looking at downtown, we found that many of the other local businesses have been so nice."
When the couple looked at the space at 17 Cabarrus Ave. W., they felt it was the best location, Catherine said.
"We chose our building because we are directly in front of a parking deck, so it would be easy access for wedding parties," she said.
While its proximity to public parking was a plus, Catherine and Justin also loved the building's interior. There was just enough space, Catherine said, to incorporate everything they needed.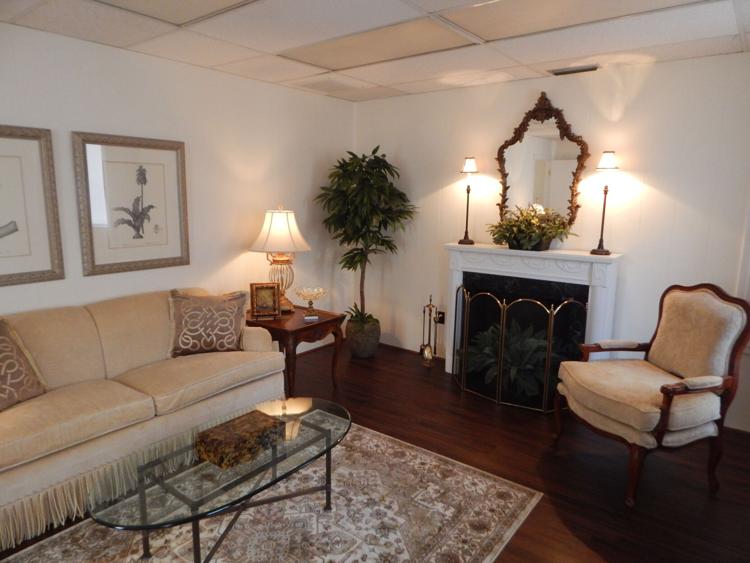 "There are four rooms in the chapel — the bridal suite, the groom suite, main room and a beautiful foyer room. We felt like it was meant to be because we had all of the rooms we needed."
The chapel will not host receptions, Catherine said, but since it is downtown, there are plenty of restaurants and other venues within walking distance.
Couples will have the option of either bringing their own wedding officiant or they can have Justin, who is licensed, to hold the ceremony. The couple will also be provided with a day-of coordinator and sign-in book, along with their choice of entrance and exit songs.
The chapel has already booked wedding events through September, and the website is expected to go up this week so online booking can begin. Until then, the couple is arranging reservations over social media and through phone calls.
The Downtown Chapel will be available for bookings on weekends and weekdays. There will be a grand-opening special and specials for military couples. 
Catherine said every couple should have an opportunity to make beautiful wedding memories, without worrying about expenses.
"Some people choose the courthouse because some venues are so expensive," she said. "So I think this will be a happy medium for couples."
The business news you need
With a weekly newsletter looking back at local history.