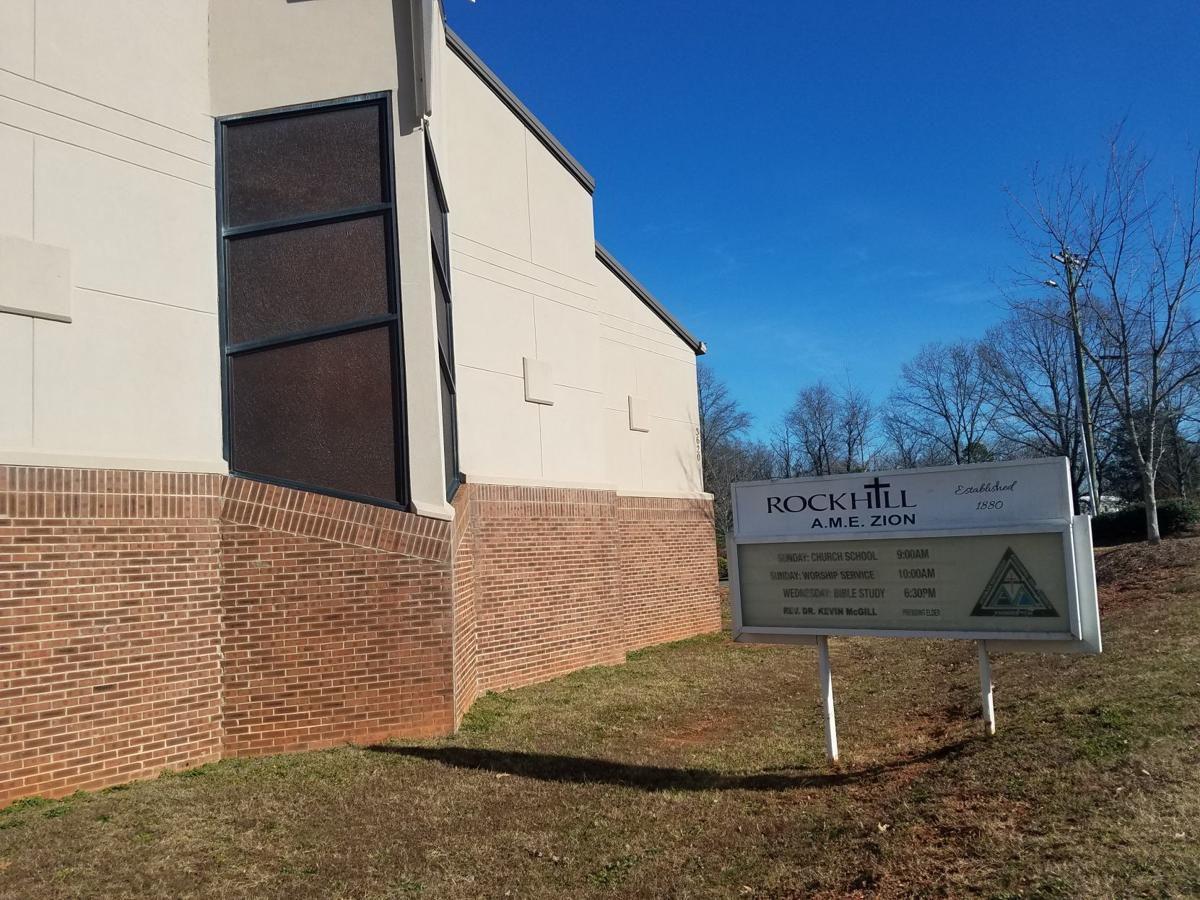 CONCORD — A historic Concord church is in a race against time after a judge ruled that a bank can continue with its foreclosure.
Rock Hill AME Zion Church, which opened its doors 140 years ago, will likely be given a notice of foreclosure in the coming days.
The Independent Tribune reported in December that church officials are seeking help from the community to help save their church.
On Monday, the court approved American First Federal Mortgage Co.'s petition to lift the stay of foreclosure, meaning the bank has permission to proceed with the foreclosure process.
Church officials expect to receive a notice that will tell them about a foreclosure hearing in which a judge will give the final verdict.
Lisa Grier Lea, whose family extends back generations as members at Rock Hill AME Zion Church, said the church members are not giving up faith.
The church needs to raise $1,465,000 to stop the foreclosure, or at least to raise a generous portion of the funds that could possibly delay the foreclosure.
"We are fighting to get as many donations as we can, because if we can go into that foreclosure hearing and say, 'Hey, this is what we are doing, and this is what we have done,' maybe the judge will continue it to give us more time," Lea said.
Since the church's story came out through media outlets, Lea said the church has received donations and promises of donations.
Church officials also are seeking funds through grants and fundraiser campaigns.
"What's going through our minds right now is trying to raise as much money as quickly as we can to see if we can come up with enough money to offer it to the mortgage company to stop the foreclosure and imminent sale of the church," Lea said.
Rock Hill AME Zion Church was started in a home in 1880. The land on Rock Hill Church Road was purchased in 1884.
Sitting next to the church is a cemetery with burials dating back to the late 1890s.
Many members are deeply rooted in the church, coming from generations of family members who attended.
Still, like most congregations, they welcome visitors and newcomers.
Rock Hill AME Zion Church leaders are seeking a miracle that will rescue their tradition-filled sanctuary.
"What we are doing now is trying to work against the clock," Lea said. "There is a sense of hope, even with all of this. There is faith that something or someone will come through to help us. We believe there is enough good people in the world where we will have enough donations to save the church."
Lea said church officials have spent all their efforts on saving the church, but in a matter of weeks or months, members may be forced out.
"This is our last-ditch effort, and if this doesn't come through, then we know that the next step is that we would have to leave," she said.
Be the first to know
Get local news delivered to your inbox!