KANNAPOLIS – For one day, residents at the Transitional Health Services of Kannapolis had a blast from the past moment.
With special guests from A.L. Brown High School on hand, the THS Homecoming King and Queen were announced Wednesday afternoon.
Lonnie Williams was honored as Homecoming King, as his name was read aloud by cheerleaders from A.L. Brown. Football players then announced that Sybil Williams was named the Homecoming Queen of the Kannapolis nursing facility.
Vicki Mitchell, last year's Transitional Health Services of Kannapolis Homecoming Queen, assisted in passing the honor on to Sybil Williams.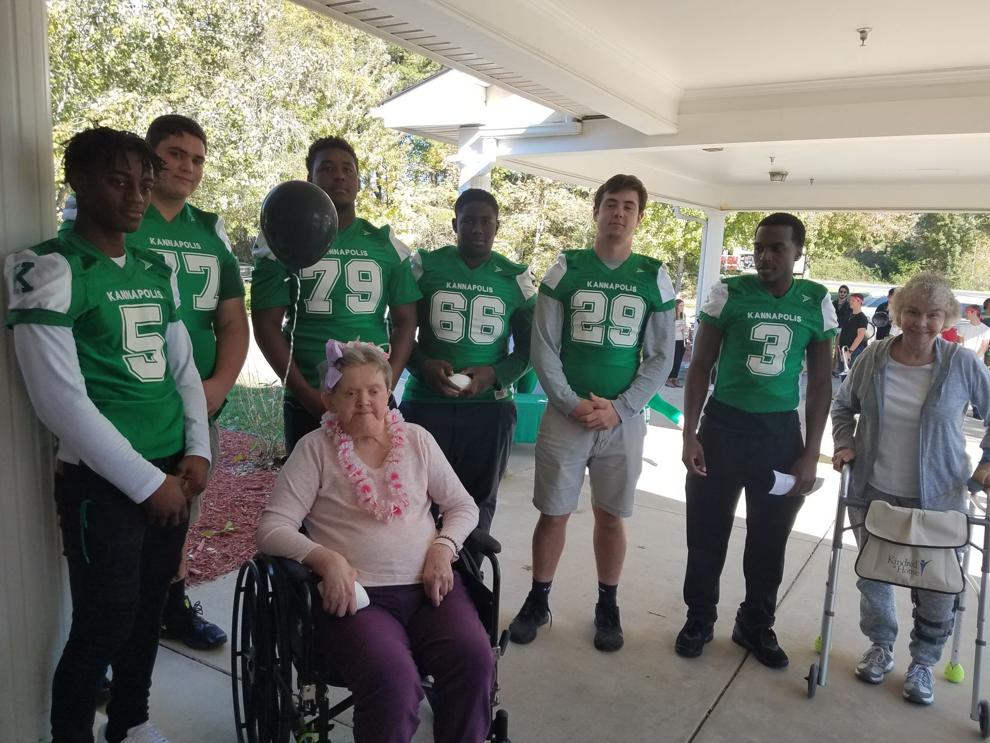 Each department at the nursing facility nominated a Homecoming Court, and then residents, staff and family members voted on the winners.
Residents David Stroud, Lonnie Williams, Ralph Whittaker, Danny Russell and Clement Ramdin were nominated for Homecoming King. Sybil Williams, Belinda Childers, Wanda Cameron, Patricia Stanley and Barbara Brackett were nominated for Homecoming Queen.
"They are so excited," said Melanie Russell, the activities director at Transitional Health Services of Kannapolis. "All of our staff has been so supportive of it in helping them get ready for the day."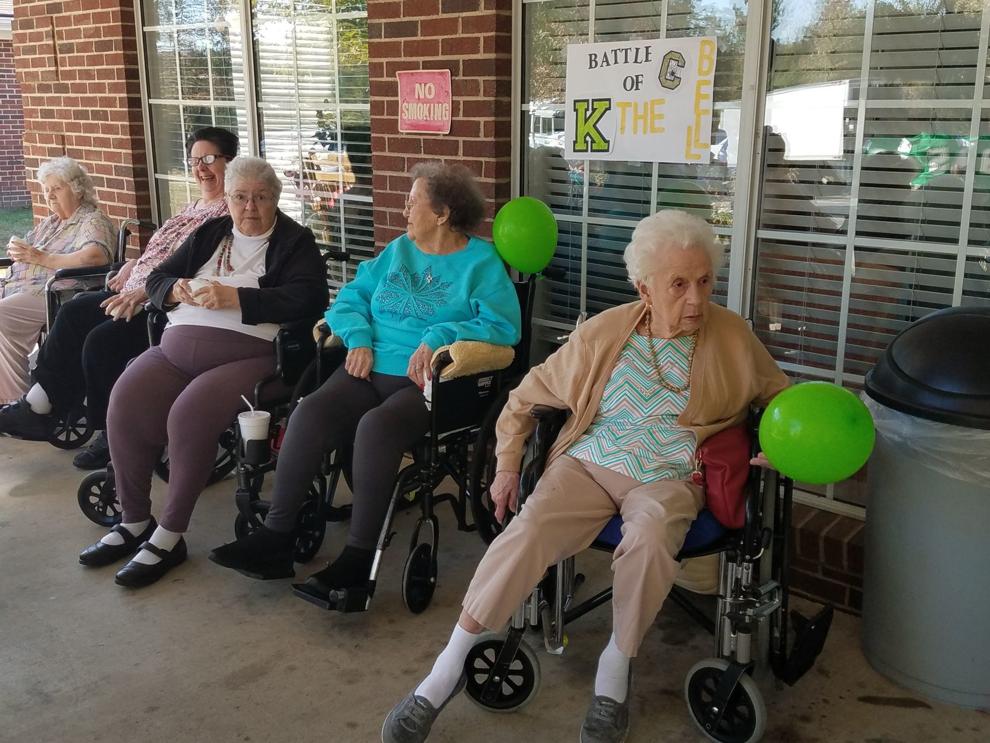 Just days before the huge rivalry game against Concord, in the "Battle for the Bell," A.L. Brown cheerleaders and band performed for the nursing facility residents.
"I think it is a great experience," said senior band member Max Downing. "It really shows that everybody from all walks of life, young and old, are involved in this game and community. With the residents being between A.L. Brown and Concord, it's a great rivalry area."
Members of the Wonders' football team walked around, greeted the residents and staff and handed out miniature footballs.
"I love this. They don't really get to go out a lot, so anytime we can come bring joy and bring spirit, it feels good and makes people happy," said Josiah Cauthen, a senior on the football team.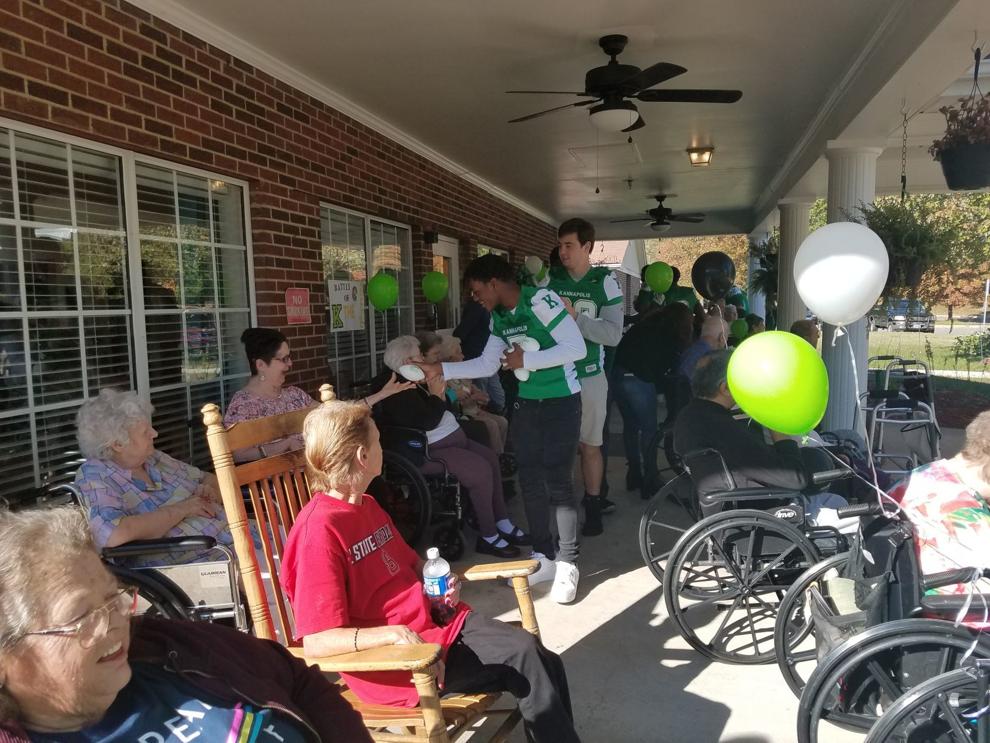 A.L. Brown has defeated Concord four years in a row. The last time Concord won the "Battle for the Bell" was in 2014.
Being the only high school in Kannpolis, senior cheerleader Jakira Gaither said it is important for them to be role models in the community.
"It means being a Wonder," Gaither said. "It makes us feel great, to know we can come out here and support the community. Seeing them be excited to see us, it's a privilege to be here."