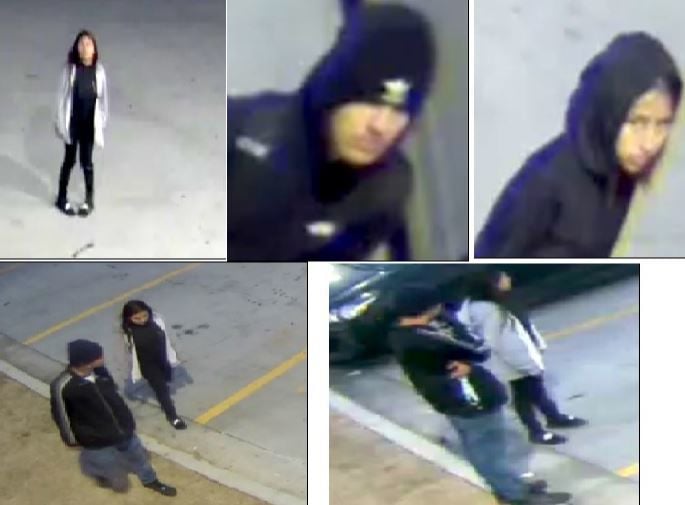 CONCORD — Police are searching for four people involved in an armed robbery in the parking lot of a Lidl grocery store on Christenbury Parkway in Concord.
The robbery happened just before 6:30 p.m. Feb. 4.
Police released surveillance photos of the suspects.
Police said the victim stated she had parked her car in the parking lot of Lidl foods when a Hispanic female, about 18-20 years of age opened her passenger door. The female then displayed a black handgun in her waistband.
The female told the victim to leave the keys in the ignition and get out of the car, according to police.
The victim complied, and, upon getting out of her car, a light-skinned, possibly Hispanic, male got into the driver's seat and shut the door, police said.
The two then backed out of the parking spot and left the Lidl parking lot.
Before leaving the area, the two suspects stopped at the QT at the corner of Derita Road and Christenbury Parkway where they picked up another male and female.
Anyone with information as to the identity of the suspects is asked to call the Concord Police Department at 704-920-5000 or Cabarrus Area Crime Stoppers at 704-93-CRIME.
Be the first to know
Get local news delivered to your inbox!