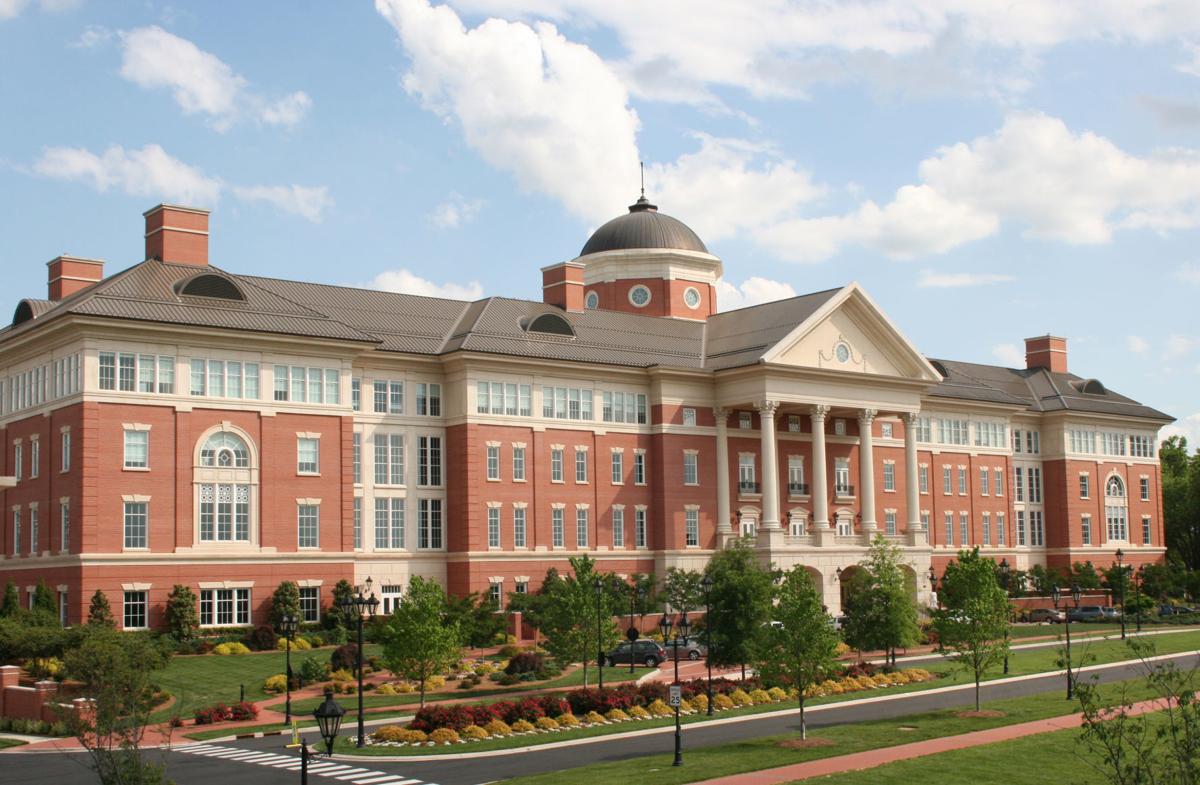 The Kannapolis City Council has approved incentives to the Charlotte-based United States Performance Center, which could lead to the location of athletic training and research facilities on the North Carolina Research Campus.
The USPC has approached the city of Kannapolis and officials at the North Carolina Research Campus regarding the possibility of collaborating on a project that would partner athletes and researchers to prepare athletes for the rigors of Olympic and professional competition.
The proposed facility would include utilizing technology, athletic fields and research to provide testing and training for athletes; developmental programs for coaches and youths; sports medicine rehab; and tournaments for youths and developing athletes.
The project was also considering a location in South Carolina before selecting Kannapolis.
Plans call for the Human Performance Center of Excellence Athletic Campus to be on 40 to 70 acres at the North Carolina Research Campus, and it will serve as an additional economic development anchor, bringing jobs, increased tourism and private investment to Kannapolis.
"We are already home to eight universities on the North Carolina Research Campus whose mission is to research nutrition and exercise, and this project may be a perfect fit. Our brand, 'Discover a Healthy Life,' focuses on our city being a place where health, nutrition, exercise, science and education is our business. We look forward to working with the United States Performance Center officials to see if we can bring their facilities, visitors and employees to our city," said Kannapolis Mayor Darrell Hinnant. "As with other economic development projects we have explored, for the revitalization of our downtown, we will be conducting our due diligence on this project. Our plan is to know within 90 days if this will be the next major anchor in our downtown."
Celebrating its 10th anniversary, the North Carolina Research Campus is on 350 acres and is home to researchers from Appalachian State, Duke, N.C. A&T, N.C. Central, N.C. State, UNC Chapel Hill, UNCC and UNCG universities and Rowan-Cabarrus Community College and several entrepreneural firms. These entities focus research and development on nutritional crops, healthier foods and precision dietary needs.
"USPC's focus on exercise science is a natural fit with our focus on targeted and general nutrition, exercise and post-harvest technologies. Together we form a significantly expanded, unique and unprecedented platform for scientific inquiry that will create exciting new opportunities for scientific collaborations that advance our understanding of human health and performance, wellness and disease and injury prevention," said Mark Spitzer, president of Castle & Cooke North Carolina and lead mission support executive for the North Carolina Research Campus.
"We are excited about bringing our project to Kannapolis. The partnership between high-performance athletes and researchers at the North Carolina Research Campus offers endless possibilities for the future of competitive sports," said David Koerner, who along with Ike Belk, are partners of the United States Performance Center.
The City Council has approved an initial $350,000 in incentives for the project. The first 90-day due diligence period includes USPC achieving the following: receiving commitments from six or more National Governing Bodies of Sport; securing bank financing agreements; completing a conceptual site design for the project; conducting an economic impact study and a physical-asset analysis; completing a land purchase agreement with Castle & Cooke; and conducting a sponsorship asset analysis. If these objectives are met, the city will commit an additional $1,150,000 in incentives to finalize the plans for the project's construction. Construction is slated to begin in 2021.
Be the first to know
Get local news delivered to your inbox!