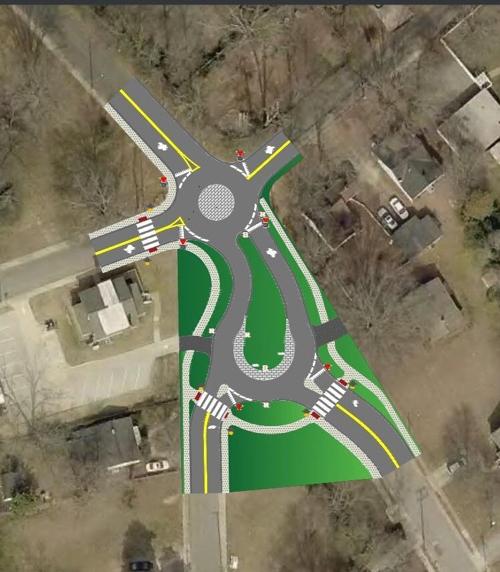 The intersection of Spring Street, Chestnut Drive and Broad Street in Concord will be shut down for six months as it undergoes construction for a new intersection design.
On Sept. 10, the Concord City Council approved the negotiation and execution of a contract with Performance Managed Construction LLC to construct the Spring and Chestnut Roundabout. Weather-dependent, construction will begin Nov. 9 with finalizations occurring about six months later.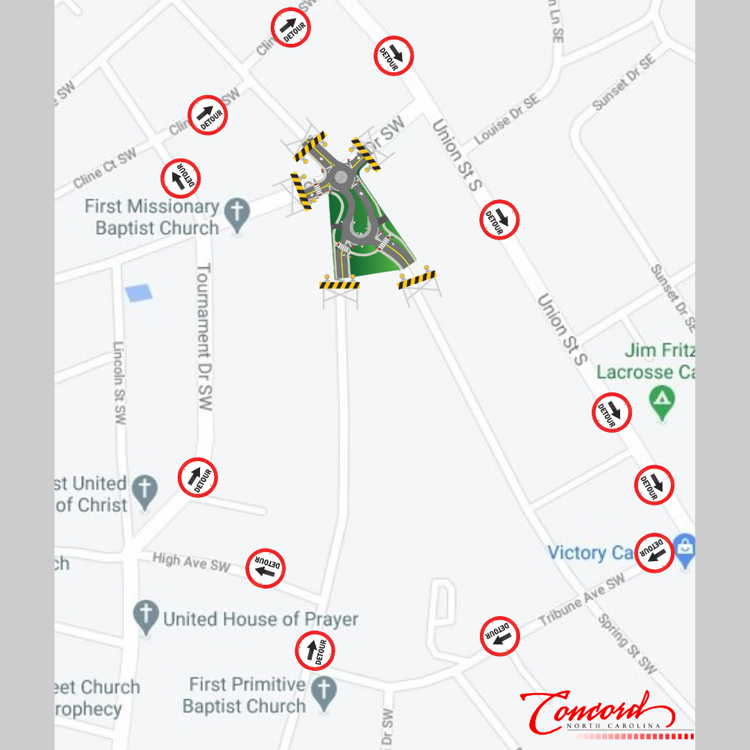 The intersection of Spring Street, Chestnut Drive and Broad Street in Concord will feature a new design proven to be more cost-effective and safer than comparative intersection designs. Beginning Nov. 9, Performance Managed Construction LLC will begin converting the heavily traveled intersection into a Mini Roundabout Teardrop.
Along with providing a safer route of transportation by reducing the risk of fatalities by more than 90%, this Mini Roundabout Teardrop will allow the city's Transportation Department to continue its efforts to maintain infrastructure more effectively and efficiently.
While under construction, the city's Water Department will replace the water main, including installing a new water main and associated lateral lines and devices. Additional construction will include removing the existing pavement, curb, gutter and sidewalk, allowing for the rebuilding of the road base, new curbing, guttering and sidewalks.
Construction will result in the closure of the intersection for about six months, weather-dependent. Detour routes will be established with clear signage, allowing all residents access to their homes. Motorists traveling to Union Street can take Cline Avenue Southwest to Union Street. Returning from Union, travel will be from Tribune Avenue Southwest, to Broad Drive Southwest, then to High Avenue Southwest, and to Tournament Drive Southwest.
The city asks motorists and residents to remain alert and vigilant when traveling in the area.
Be the first to know
Get local news delivered to your inbox!