Local
featured top story
Friday Five
Friday Five: A piece of history, a historian, a food drive and more
Greetings from North Myrtle Beach. The news never stops, especially in these days of small staffs, so I am working remotely and squeezing in some vacation time between the news.
No. 1
A piece of history saved. I've already received emails and phone calls, "Hey, what are they putting in over there at A.L. Brown?"
Kannapolis City Councilman Ryan Dayvault solved the mystery (not much of a mystery). Earlier this week, the old cupola that was on the top of the Cannon Mills offices was erected onto a base between A.L. Brown High School and the Kannapolis City Schools Office. The cupola was on the offices during Pillowtex and Fieldcrest-Cannon days too, but we know it was always really Cannon Mills.
"It's a very bittersweet and sentimental day for the history of our city. As we mourn the passing of our city's most famous historian Norris Dearmon (Monday) at 100 years old, today we celebrate a historical moment when the Cannon Mills Main Office Cupola has been put back together and will be finished soon for all to see," Dayvault said Tuesday.
Charlie Parker of Parker Crane Service donated the time and service to set it onto the base.
Jim Busse and his carpentry class at A L Brown High School have painstakingly reconstructed and restored the cupola over the past couple years, Dayvault said.
"After setting since 2005, it now will have life once again as a beacon to welcome people into Kannapolis across from Kannapolis City Schools office building," Dayvault said. "It was very emotional to think that this is the last remaining structure from Plant 1 and of all the folks who made this day possible.
"I also thought about my Papaw Paul Chapman, who bought the Grove Crane for Cannon Mills (that looked just like this crane used today), and of my late uncle Carlton Chapman, who used to be the mills crane operator. I wish Norris could have seen this today, but I think he did see it, just not in person."
Yes he will. There aren't many people as nice as Norris Dearmon.
No. 2
A soldier, a historian and a community leader. We're told Mr. Dearmon passed peacefully with his family. In print today on A2, we've got a picture of Norris and Dot from back in his military days. It seems fitting to have that as our historic photo.
He had been a driving force in preserving local history for years. His friends with the Kannapolis History Associates plan to sit together at the funeral service.
Funeral services with be Saturday, May 27, at Kimball Memorial Lutheran Church in Kannapolis. Visitation will be from 10 a.m. to noon with the service to follow. His burial will follow in Carolina Memorial Park.
In lieu of flowers, donations to the Kannapolis History Associates, P.O. Box 21, Kannapolis, NC 28082 or Kimball Memorial Lutheran Church,101 Vance Ave., Kannapolis, 28081, would be appreciated.
Kannapolis History Associates plans to dedicate its July program to his memory. He leaves big shoes to fill.
No. 3
Hats off to the participants of the Harrisburg Multi-cultural Festival. April was Diversity Month and the festival committee and volunteers took the opportunity have a food drive for those in need.
It was a great success. They collected 2,140 cans and 256 packets of food, totaling 2,200 lbs.
"A big thank you to our this year's stars: the students, teachers, staff and parents at Carl A Furr Elementary School who contributed 1,124 cans," said Jitendra "Jeet" Hiremath, chair of the festival. "One of our HMCF Team Leader Karen Andrade who is also a teacher at Carl A Furr Elementary School was instrumental in coordinating this effort."
The food was dropped off at the Harrisburg Food Pantry earlier this month.
The fifth annual Harrisburg Multi-cultural Festival will be held Sept. 16 at Harrisburg Park.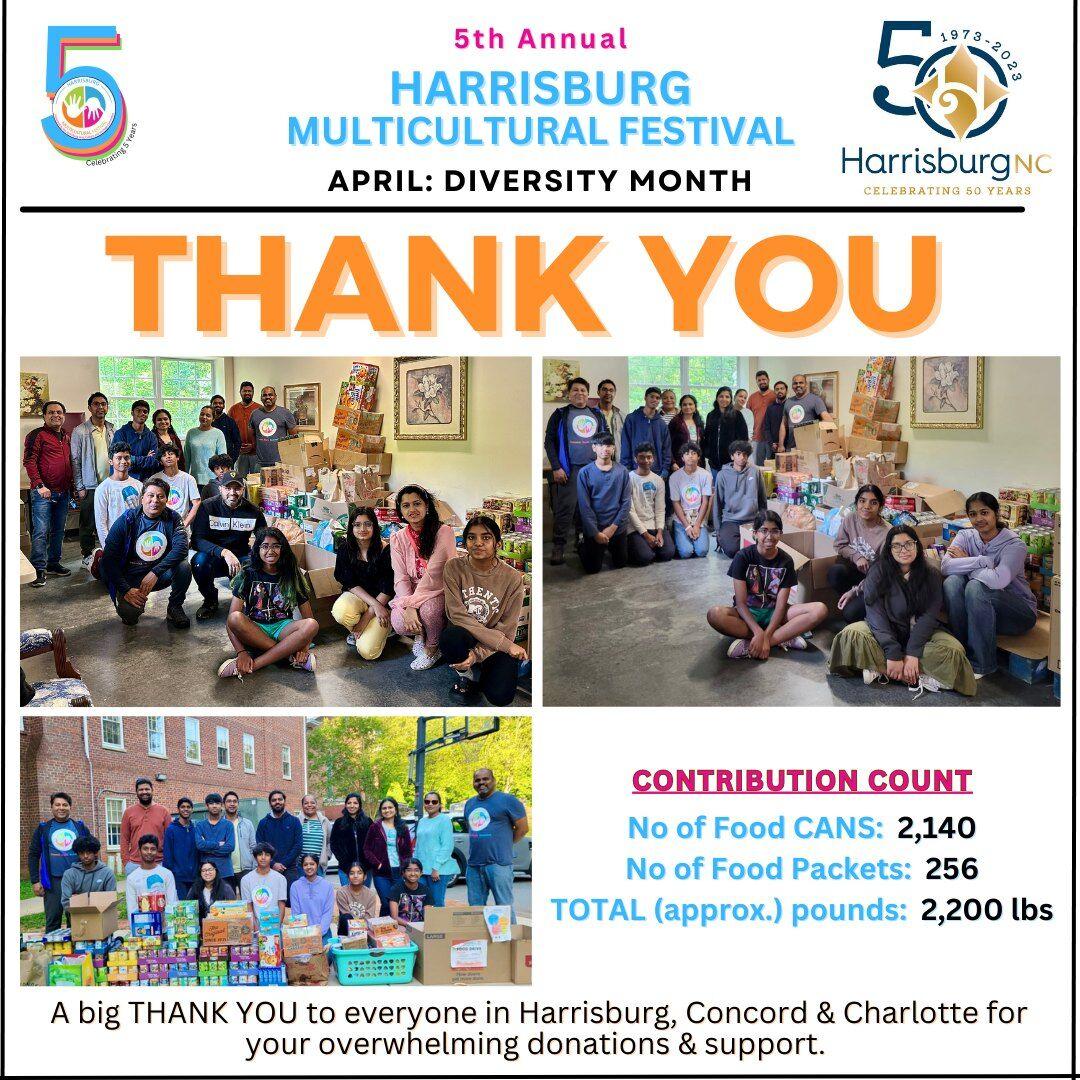 No. 4
A new pet bakery opens. Woof Gang Bakery & Grooming, the national pet service company, has opened a new location in Concord at 5011 Weddington Road NW, Suite 60, Concord, NC 28027,
This store will have oven-baked treats and trendy, fun accessories that the luxury pet store is known and loved for.
To celebrate the newest North Carolina location, Woof Gang has decided to give back to its community with fun offers and raffles all week long beginning Saturday, May 27:
Free treats for one year: The first 20 dogs who visit the store on May 27 will receive free treats for a whole year.
Complimentary upgrade on all groomings: From May 27 through June 3, any grooming appointment booked during the week will receive a free blueberry facial upgrade for their pup.
Half off all nail trims: Customers will receive 50% off nail trims from May 27 to June 3.
Win big with fun raffles: Customers can enter raffles throughout the week to win other prizes, such as three months of high-quality and nutritious dog food offered at Woof Gang and toys your pup will love.
Woof Gang Bakery & Grooming is a dog lover's one-stop shop for all their pet-related needs, from grooming sessions to delicious birthday biscuits.
No. 5
A successful litter pick-up. Volunteers for ELK (Eliminating Litter in Kannapolis) collected bags and bags of litter, a shopping cart and a bicycle. Yes, that's right, a bicycle and it worked. The clean-up Saturday, May 20, was along a section of Concord Lake Road near Concord STEAM Academy.
"We had another great turn out," according to Rita Bliven, the leader of ELK. "The A.L. Brown Beta club continues to put in a lot of volunteer hours. Also, we had our first two volunteers from the West Cabarrus Beta Club. Maybe next school year we can have a little friendly competition between the schools."
The next clean-up is scheduled for Saturday, June 3.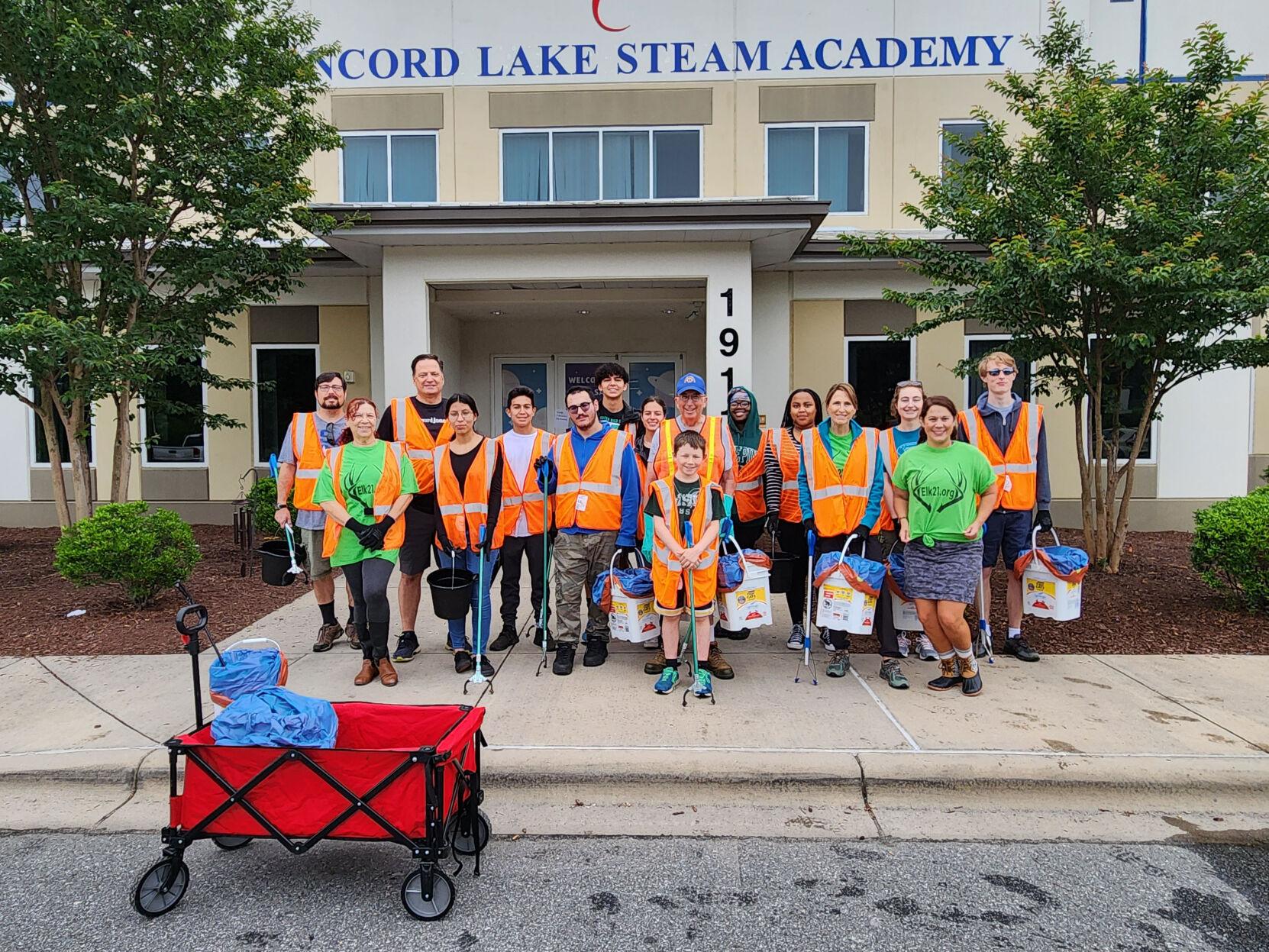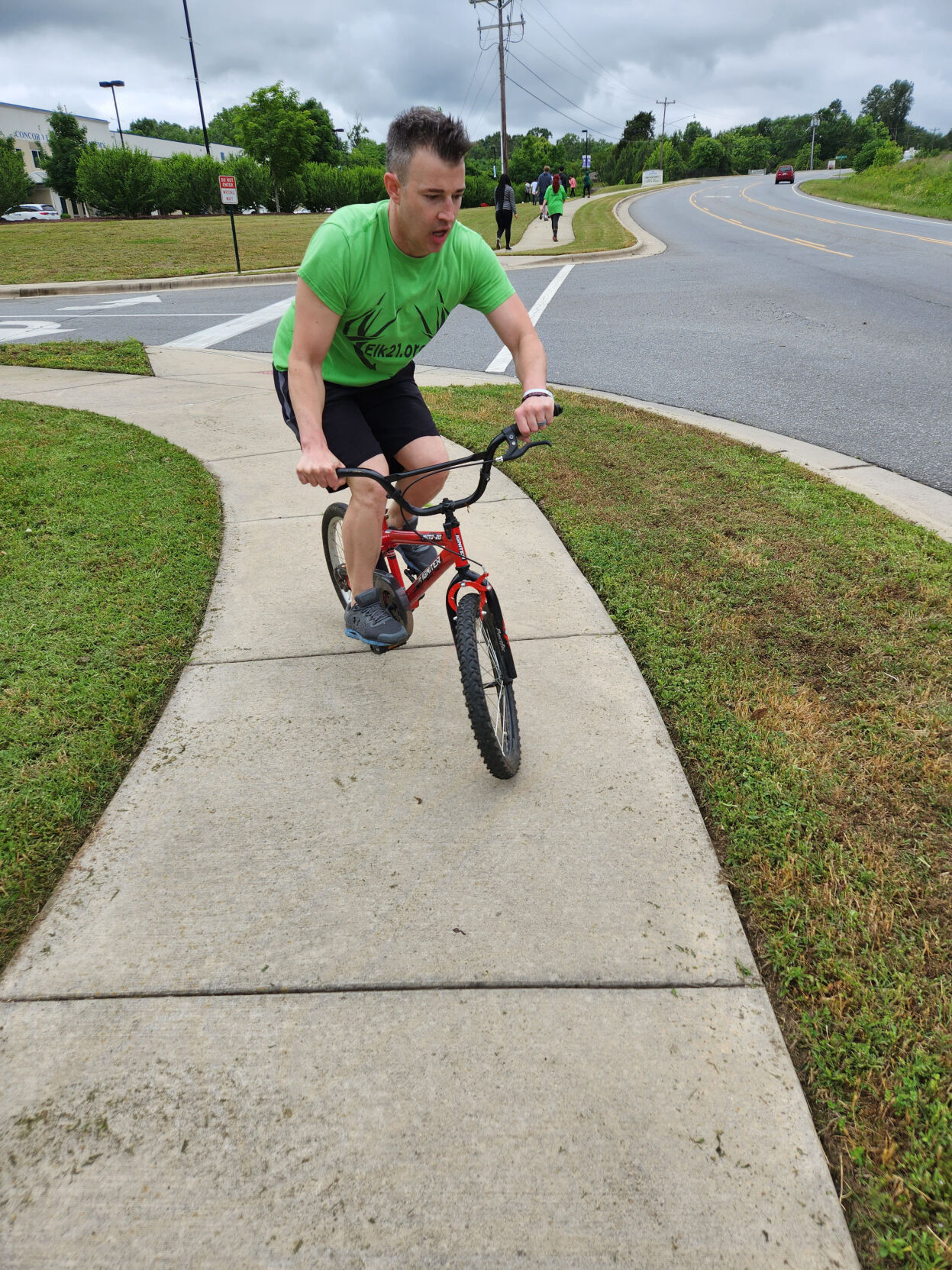 No. 5a
Why won't you paint the lines? Is there a shortage of paint? Don't you think we need lines on roads and parking lots?
The worst is on the street leading out of NorthLite Shopping Center (Walmart, Sam's Club, Hobby Lobby etc.). When the lines split before the signal light it is unclear which lane goes where. I nearly ran into somebody the other day.
It is like that all over. Please fix this. Or are you getting a kickback from the body shops?
And while I am ranting: Sam's Club painted their lines at the gas pumps and they have nice signs up telling you which way to go. Yet there are jerks who insist on entering the wrong way. The rules do apply to you?
BTW, I got gas for $2.99 a gallon at Sam's. When I drove home I passed several stations with gas ranging from $3.19 to $3.39. I realize Sam's cuts their price to attract customers, but they aren't that far below the market.
If you have a Friday Five, story suggestion or something I can rant, email mplemmons@independenttribune.com or call or text 704-786-0001.