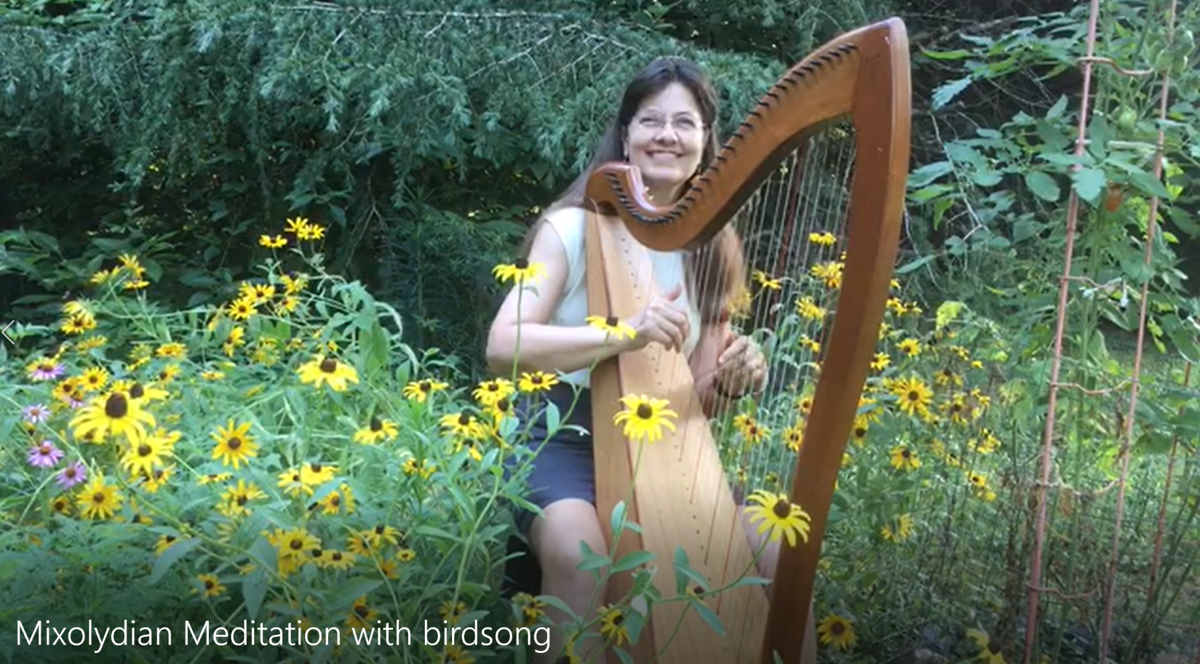 For 15 years volunteers of Hospice and Palliative Care of Cabarrus County Interlude Music and Art Program have stood at the bedsides of hospice patients and their families, offering soothing music to promote relaxation and peace.
For each of those 15 years the Cabarrus Arts Council has allocated a Grassroots Grant from the North Carolina Arts Council to help keep this program available in our county.
Interlude Director Kathleen Blackwell-Plank said that financial support is especially needed this year, one of the toughest years for arts organizations because of the COVID pandemic. "This year we were faced with different challenges, like suddenly needing different types of technology platforms."
The Interlude Music program used its $2,700 Grassroots Grant to create a six-part webinar series called New Visions for Music in Hospice and Healthcare. Not only does the new series help train and recruit new volunteers, it teaches them how to use devices like tablets and cell phones to perform both live and prerecorded for patients.
Blackwell-Plank said the videos are for anyone who needs a little time to unwind and destress. They feature soothing images from nature, along with voice, harp and other instruments. Most musical arrangements are courtesy of Blackwell-Plank.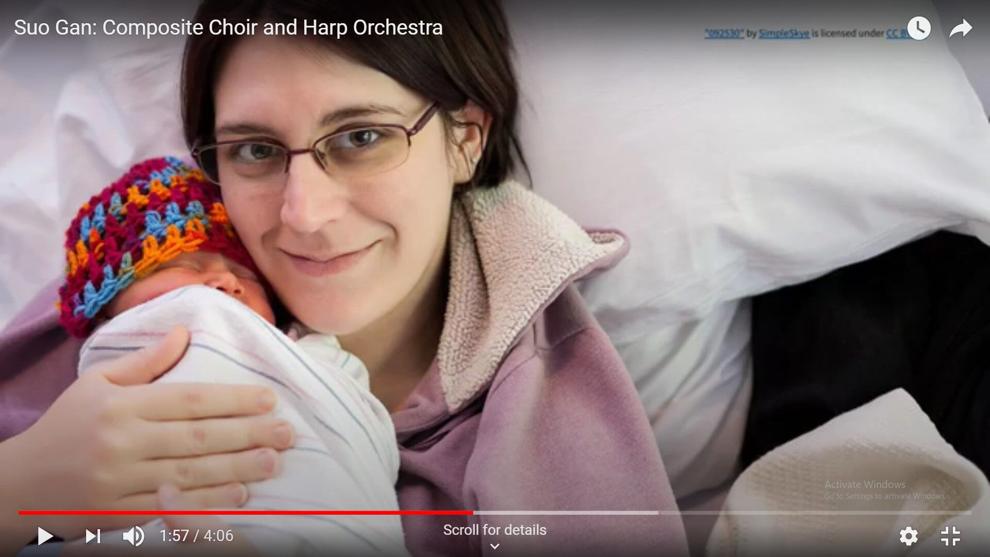 Each year the Cabarrus Arts Council works closely with the North Carolina Arts Council, Arts NC and other local arts councils throughout the state to help secure state funding for the many artists and arts and cultural organizations around us. Those funds are especially important right now, as the COVID pandemic threatens to shutter many artists' businesses and nonprofit arts organizations for good. To learn more about Grassroots Grants, visit www.cabarrusartscouncil.org/support/grants.
*** Many organizations may have postponed or canceled their events as a precaution to reduce the spread of COVID-19. We advise that you check with the event's organizer to make sure its activity has not been canceled.
ONGOING:
The Galleries of the Cabarrus Arts Council Gift Shop – Support local artists and the arts council by purchasing handcrafted works from The Galleries Gift Shop. Purchases online and then choose a time to pick up curbside at the Cabarrus Arts Council, 65 Union Street South, Downtown Concord. Cabarrusartscouncil.org/shop.
Brenda's Art Lab: Children's 6 week Afternoon Art Class: Select days 4:30-6:30 p.m.; $150; This 6 week children and teen art class includes drawing, painting, pottery, and sculpture. Classes meet from 4:30-6:30 p.m. One day per week, Monday, Tuesday, or Thursday for 6 weeks. For more information call 704-786-8570. http://brendasartstudio.com/
Pottery lessons – Learn to throw a bowl, tumbler or vase on a potter's wheel. Lessons adapted for Kindergarten - Adult; Class size: individual, or groups up to four. Sessions are scheduled at mutually convenient days/times. Visit www.linbarnhardt.com or info@linbarnhardt.com for details; Lin Barnhardt Studio, Mt. Pleasant.
Paint Your Hearts Out: Kids Day - Every Tuesday from 12-6 p.m.; 10% off for kids 12 and under. Pricing depends on canvas size. Times: 12-2:30 p.m. or 3-6 p.m; call 704-312-2699 to reserve your spot; for more information visit https://bit.ly/3fu6F10 543 Winecoff School Rd, Concord.
Art Studio Kannapolis: Kids Workshop: Every Tuesday and Thursday, 5:30 p.m.-7:30 p.m.; Children ages 5-12 will make arts and crafts. Space is limited to 15 children. Each child is required to wear a mask and gloves will be provided. $25. Private parties and crafting sessions available on Saturdays. Registration email artstudiobynicolina@gmail.com; 812 North Main Street, Kannapolis.
North Carolina Music Hall of Fame: Open by appointment: The North Carolina Music Hall of Fame Museum is a safe, fun, and touch-free visit for your friends & family! The Museum is open to the public by appointment Monday-Friday, 10 a.m.-4 p.m., closed 12-1 p.m. for lunch. Reserve your visit at Make A Reservation - North Carolina Music Hall Of Fame; 600 Dale Earnhardt Blvd, Kannapolis.
THIS WEEK
Red Hill Brewing: Taplow Music Duo: Friday, April 2, 7:00 p.m. – 9:00 p.m.; Taplow Music Duo will be hosted at Red Hill Brewing on April 2nd. Enjoy the sound of Taplow Music Duo and taste Red Hill's craft brews in an atmosphere you'll enjoy. 21 Union St. South; Concord Taplow music duo performs at Red Hill Brewing | Facebook
NEXT WEEK
Call for Artists: Cabarrus Art Guild's Annual Spring Judged Art Show 2021 – Local artists from Cabarrus and surrounding counties are invited to submit their works Monday, March 29 – Friday, April 9, noon. You don't need to be a member of the Cabarrus Art Guild to submit; For guidelines, visit Cabarrusartguild.org; The show exhibition will be virtual; show's opening: April 18.
Kids' Writing Workshop: Virtual: Monday, April 5, 2 p.m. – 3 p.m.; Ages 7-12 Bring out the creative writer in you with story starters, prompts, and games! Register to receive a link to the workshop, which is held on Microsoft Teams. Library System - Kids' Writing Workshop (Virtual) (activecalendar.com)
UPCOMING:
Abstracting Nature: Virtual Workshop with Susan Lackey: April 17 & 18, 9 a.m. – 4 p.m.; Susan will step you through a stress-free process and layered approach to abstraction. Only 10 participants, plenty of time for questions and tips. Open to any level. No previous abstract painting experience required. Registration on Mint Hill Arts website: https://form.jotform.com/210585580889975
We're So Creative: Kimberbell Summer Nights - Virtual Event: Friday, May 7, 10 a.m. – 5 p.m.; Join We're Sew Creative for a Kimberbell's one-day machine embroidery event. We're Sew Creative 8637 Concord Mills Blvd, Concord; Kimberbell Summer Nights - Virtual Event | Facebook
We're Sew Creative: Learn To Make A T-Shirt Quilt: Tuesday, May 18, 5:30 p.m. – 8 p.m.; Have you always wanted to make a t-shirt quilt? Now is your opportunity. Join Laura in making a unique gift for yourself or others. This class will introduce you to the technique of making t-shirt quilts. You will learn how to prep the t-shirts, plan a layout, and start sewing. Start collecting your t-shirts now. You should have a minimum of 20 shirts, more depending on the size of the finished quilt. 8637 Concord Mills Blvd, Concord; Learn To Make A T-Shirt Quilt | Facebook
Virtual Art Show by PALEFACE: Monday, June 21, 8:05 p.m.; Join Paleface for a Virtual Art Show. http://bit.ly/2OYTNr9
The Cabarrus Arts Council contributes the Arts & Entertainment column, which highlights the arts in Cabarrus County, to the Independent Tribune each Wednesday. Use the contact information provided to confirm the details of events. If you would like your arts information to be considered for inclusion, email Elisabeth Thornton at elisabeth@cabarrusartscouncil.org