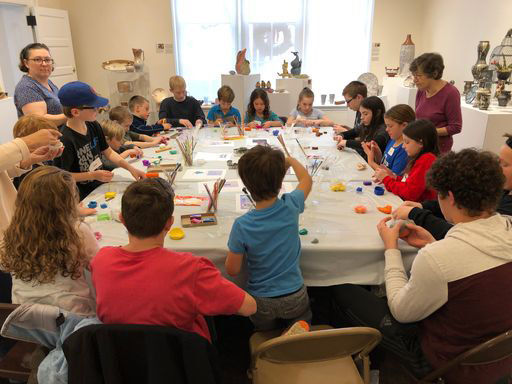 Welcome to Breakfast (in Bed) for the Arts. During the next two weeks, we'll premiere seven inspirational videos from people in our community who have been affected by the arts. We hope you'll watch, see the value of the arts in our community and consider donating so they continue their impact. Go to https://bit.ly/DONATECabarrusArtsCouncil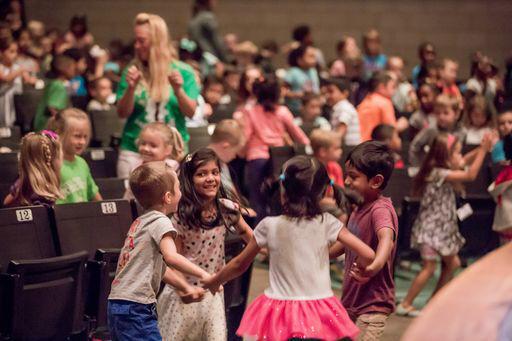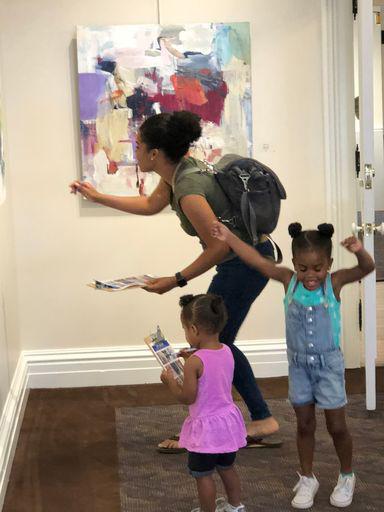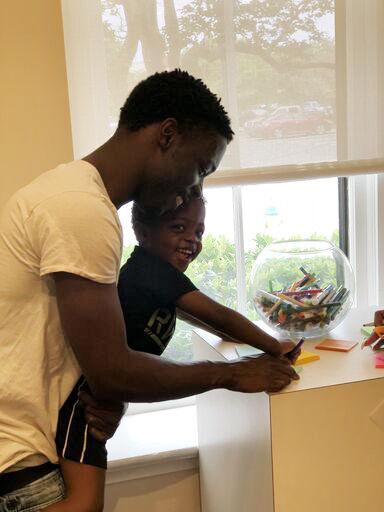 Arts Calendar
Many organizations may have postponed or canceled their events as a precaution to reduce the spread of COVID-19. We advise that you check with the event's organizer to make sure its activity has not been canceled.
» Summer Art Camp each week from 9-11:30 a.m. daily for one week beginning the first week of June. New camps each week. Drawing, painting, pottery, sculpture and many crafts. Refreshments and lots of fun activities. Call 704-786-8570 to Brenda's Art Studio for more information.
» Recreational Art Studio: Themed Summer Camps: June to August, 9 a.m. to 4 p.m. These camps are curriculum-based and infused with science, technology, engineering and math whenever possible at 3689 Concord Parkway S., Concord. For more information, dates, cost and registration options, visit https://recreationalartstudio.com/summer-camp-2020/6/15/20.
» Library System: Writing Workshop: Monday, June 15, 2 p.m. Ages 7-13. Bring out the creative writer in you with story starters, prompts and games. There will be live sessions on Mondays from 2-3, but the site will remain open 24/7 for inspiration and to post your work. Maybe now's the time to start your novel. This group will be limited to 15 participants, so you must register. Email mdmetz@cabarruscounty.us with any questions.
Recreational Art Studio's To-Go Art Projects» Mystery Bag: $25. Each bag is filled with some great art activities. They include pottery, canvas, wood, creative activities, paintbrushes, instructions, paint and a few other surprises. Let Recreational Art Studio know if you have already purchased one so it can give you different activities. Go to https://recreationalartstudio.com/diy-projects/mysterybag.
» Wood Plank Porch Sign: $35. Recreational Art Studio will supply you with paint, brushes and stencils. If you need anything else or want a different stencil, just let them know.
» String Art: $22. Recreational Art Studio will supply the instructions, wood, paint, template, nails, string and pompoms. You supply the hammer and creativity.
» DIY Dream Catcher: $18. Recreational Art Studio will supply you with the instructions, loom, fabric, ribbons, feathers and more to create this dream catcher.
» RESCHEDULED: The Steel Wheels — Rescheduled to Sept. 25 at 8 p.m. Tickets for the April 4 show will be honored. The Steel Wheels have captured audiences with a heady brew of original soulful mountain music and a deep commitment to roots and community. The Davis Theatre 2019-20 season is sponsored by Embassy Suites Charlotte-Concord. Cabarrus Arts Council is at 65 Union St. S., downtown Concord.
» Mount Pleasant Library: Creative Writing for Teens: Thursday, July 2, 5:30-6:30 p.m. Free. Ages 10-19 — Got stories sprouting in the back of your mind? Poems taking root in your notebooks? This club will give you the tools to plant, grow and prune a whole forest of writing ideas. From story prompts, to poetry tips, to group critiques, this monthly club is all about sprouting your inner writer. Mount Pleasant Library is at 8556 Cook St., Mount Pleasant. Go to https://go.activecalendar.com/cabarruscounty/site/library/event/creative-writing-for-teens-mtp-21/.
The Cabarrus Arts Council contributes the Arts & Entertainment column, which highlights the arts in Cabarrus County, to the Independent Tribune each Wednesday. Use the contact information provided to confirm the details of events. If you would like your arts information to be considered for inclusion, email Elisabeth Thornton at elisabeth@cabarrusartscouncil.org.
Stay up-to-date on what's happening
Receive the latest in local entertainment news in your inbox weekly!