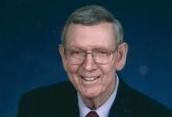 Like most senior citizens, Barbara and I have been limited to the house most of the time, looking for activities to keep us entertained. Part of the day, our eyes are turned to the television. Barbara loves the game shows "Jeopardy" and "Wheel of Fortune." My preference is old western shoot-them-ups like "Gunsmoke" and "The Lone Ranger." However, our evenings are mostly spent watching movies on-demand on Spectrum. The biggest problem with movies of today is the foul language and sexual content, which are not even for adults. Therefore, we spend time searching for movies which we feel are suitable for having in our home.
Just recently, we were blessed with finding four Hallmark shows that were mostly real-life stories which touched our hearts and showed unusual compassion toward the handicapped or those who are the underdog. We could readily identify the personal characteristics that drew them to a person or people in need. Each had a personal drive to not give up until the task was completed.
"A Place for Annie" was a story about Nurse Susan, who cared for 6-week-old Annie, who was HIV-positive at birth. Rather than seeing Annie be left at a center that cared for such children until their death, the love for the little baby drove her to adopt the child. Susan had to convince her teen-aged son to accept the idea and the expense of hiring a nurse to help keep the baby. The story tells of the many problems just keeping Annie entailed, including dealing with the HIV-positive mother who later wanted custody of the child. To make a long story short, Susan ends up caring for both the child and the mother, Linda, until the young girl dies. The story ends on a high note when she discovered Annie no longer had the virus.
"Beyond the Blackboard" is a true-to-life story of a young teacher and mother of two who, fresh from college, struggles to teach the children of homeless parents at a school that did not have an official name. With the support of her husband, a high-level school administrator, and the children's parents, she overcomes fears and prejudice to give these children the education they deserve. What touched us was the love of this young teacher, who gave her all when it seemed no one else cared.
"A Smile as Big as the Moon" is about Mike Kersjes, a special education and football coach in Michigan. Mike loved these "special" students and would not dare speak down to these wonderful students. He respected them and believed they were capable of achieving great things. When Mike heard about Space Camp at the U.S. Space and Rocket Center in Huntsville, Alabama, he got the idea from one of the students about having his class work together to raise money to go to the camp. It was a monumental task of acquiring the blessing of the school principal and getting the director of the camp to agree to let a special education group compete with the rest of the schools. His group exceeded all expectations. Again, one man's love and belief in his pupils caused it to happen, and U.S. Space Camp Center now accepts all candidates based on their abilities.
"Front of the Class" — Brad Cohen's story started when he was a young boy and his mother helped doctors realize that he had Tourette syndrome (incurable tics-noises). From a young age, Brad set out to teach school even though he had Tourette syndrome. He finished high school and college with the aspiration to teach. Regardless of the TS, he never gave up, but with the help of a principal and the teaching staff at an elementary school in Atlanta, he convinced them his handicap would not be a detriment to teaching. Brad was a success story, becoming an award-winning teacher in Georgia.
Each of these stories left Barbara and I with smiles on our faces and tears of joy in our eyes because we knew that in each case love had won. Although none of the movies gave any hint of being classified as spiritual, we knew God had to have been present in those true-life experiences. "Beloved, let us love one another, for love is of God; and everyone who loves is born of God and knows God. He who does not love does not know God, for God is love." (1 John 4:7-8, NKJV)
Be the first to know
Get local news delivered to your inbox!