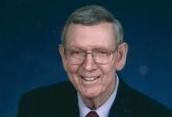 "The Lord has appeared of old to me, saying: 'Yes, I have loved you with an everlasting love; Therefore with loving kindness I have I have drawn you.'" (Jer. 31:3, NKJV).
Southern Baptist churches normally extend an invitation to the congregation each time the word of God is preached and on other occasions where God's Holy Spirit leads them to do so. We believe that each time the Gospel is preached, those in attendance may be moved to make decisions relative to their spiritual lives. This is commonly known as being under conviction of the Holy Spirit or drawn by God. Thus, time is set aside at the end of the service for all those who listened to the message to respond and be counseled by the preacher or other designated counselors. "Behold, I stand at the door and knock. If anyone hears my voice and opens the door, I will come to him, and dine with him and he with me." (Rev. 3:20, NKJV)
The most obvious reason for responding to the invitation is to make a public profession of faith in the Lord Jesus Christ as savior. The person under conviction would discuss this with the pastor and be given guidance on the steps necessary to accept Jesus as savior and follow him in baptism and church membership. To pray the "sinner's prayer" does not necessarily mean a person has been saved because the decision requires the person to have a change in direction — from the direction of sin to Jesus Christ. This means a change of mind, heart and will.
Another reason for the invitation is for Christians to rededicate their lives to walk closer to the Lord. True Christians know that the Bible says, "For all have sinned and fall short of the glory of God." (Romans 3:23, NKJV) We know when we fall away and need our spirit rekindled. There is no better way to do this than at the altar, talking it over with the Lord.
Other reasons churches have an open invitation is for Christians to request church membership by baptism or accept the promise of a letter of transfer from another church of the same denomination whose beliefs are the same. Another I discovered is when a person has a personal prayer request and would like to share it with their pastor. Sometimes all of us get to a point where we need someone to pray for us.
An invitation hymn is normally sung or played when the invitation is given. Most of us remember "Just as I Am," which Billy Graham used during his many crusades around the world and is still popular in churches. However, mine is "Softly and Tenderly," which was played when I was first introduced to the Lord. I can never forget that night and still remember those sweet words, "Softly and tenderly Jesus is calling, calling for you and for me. See on the portal he is waiting and watching, watching for you and for me." I believed those words for the first time that night and still believe them today.
Be the first to know
Get local news delivered to your inbox!