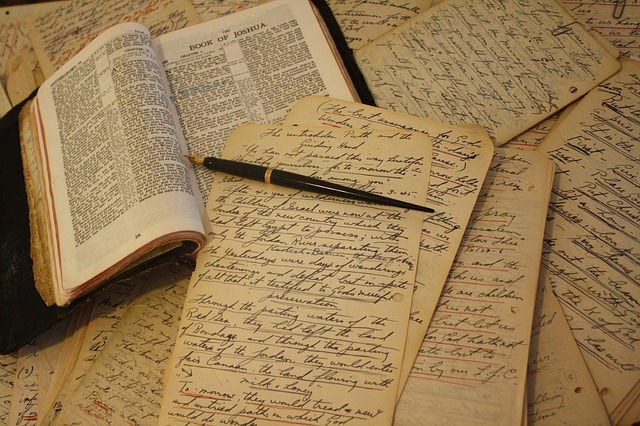 Ann Street United Methodist Church
335 Ann St., Concord. Pastor: Rev. Randy Wall. Facebook Live Worship 10 a.m. Sermon: "Complaint Department Is Open." Scripture: Psalm 22:1-8.
Boger's Chapel United Methodist Church
1775 Flowes Store Road East, Concord. Pastor: Dr. Gary MacDonald. Drive-in worship returns to parking lot at 9 a.m. Tune in on 87.9 FM. Also livestream at www.facebook.com/bogerschapel.umc at 9 a.m. Sermon: "Singing a New Song." Scripture: Psalm 96:1-13.
Crossroads Church
220 George W. Lyles Pkwy, Concord. Pastor: Lowell McNaney. Live worship streamed on Facebook, Crossroads Concord church app or mycrossroads.co website at 9:30 and 11:11 a.m.
Epworth United Methodist Church
1030 Burrage Road N.E., Concord. Pastor: Rev. Sonny Reavis. Worship 10 a.m. Livestream Service available through our website or our Facebook page. www.epworthnc.com
Forest Hill United Methodist Church
265 Union St. N., Concord. Senior Pastor: Rev. Mandy Jones. Associate Pastor: Rev. Suzanne Dornsmith. We are all staying at home, and trying to keep in touch via online means. Our Sunday service will be online at 9 a.m. Go to foresthillumc.org or facebook.com/foresthillumc to stay connected. Every Monday through Friday at 2 p.m., join us on Facebook Live for a brief devotional.
Harmony United Methodist Church
101 White St. NW, Concord. Pastor: Rev. Thad Brown. Services are held in the sanctuary at 11 a.m. Must wear a mask and pews are set up for social distancing. Masks are available. Enter and exit through the double doors to the right under the awning. For more information, call office at 704-782-8237 or Pastor's phone at 704- 791-2883.
Jackson Park United Methodist Church
715 Mable Ave., Kannapolis. Pastor: Dr. Greg Gordon. Worship Service posted on Church Facebook Page by 10:30 a.m. Sermon: "Who is on the Coin?" Scripture: Matthew 22:15-22.
McGill Baptist Church
5300 Poplar Tent Road, Concord, has postponed all in-person worship services and gatherings. McGill will stream a worship service Sunday at 10 a.m. on www.facebook.com/mcgillbaptistchurch/ and on YouTube. The services will be live and also available on recording afterwards. Pastor: Dr. Steve Ayers. Sermon: "Knowing What Is God's." Scripture: Psalm 96:1-13; I Thessalonians:1-10; Matthew 22:15-22.
New Gilead Reformed Church
2400 Old Salisbury-Concord Road. Sunday School 9:30 a.m., Inside worship , drive-in worship and Facebook worship, 11 a.m. Bob Palisin, Pastor. Sermon: "The Thankful Leper." Scripture: Luke 17:11-19.
Second Presbyterian Church
1578 Dale Earnhardt Blvd. Kannapolis. Pastor: Rev. Farrar Griggs. Guest minister: Aaron Price. Worship 11 a.m. in Sanctuary and on Facebook.
St. John's Reformed Church
901 N. Main St., Kannapolis. Pastor: Dr. Chris King. Sunday Worship, 10:30 a.m. Services each Sunday will begin at 9 a.m. Online Sunday services can be viewed at our Facebook page (go to link: https://www.facebook.com/St-Johns-Reformed-Church-Kannapolis-188409464561271/). One can also access these services by going to the St. John's website (www.ourstjohns.org), clicking on the pop-up screen which offers "Click to watch current or past sermons" (on YouTube) or "Go to Facebook."
Be the first to know
Get local news delivered to your inbox!