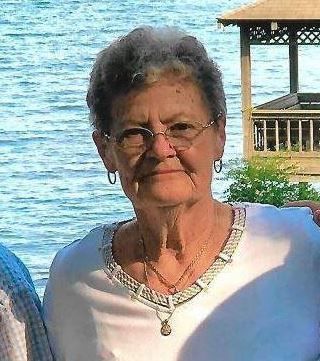 I was talking to my friend Ann Smith Porter on Thursday, and she informed me that she had been able to get some persimmons this year and had made a pudding and had frozen some for future use. The readers who have never tried persimmon pudding do not know what they are missing.
I have not had any since growing up at Oaklawn.
The trees are being cut down at Oaklawn to make way for the new development. It is sad to see the walnut trees that I nailed planks on to make a ladder so I could climb up high in the tree and daydream being cut down. I am sure that they will be used to make some beautiful furniture.
My son, Johnny, has the task to keep out trespassers, while loading things to be moved. He encountered a teen lurking around equipment. The teen answered by telling him that he could do whatever he wanted to do and nothing could be done about it. This is nothing new, as we have had to contend with this for many years.
When I was growing up, my Daddy showed me property lines and I was told not to leave our property or I would be in big trouble. I always wanted to fish in Mr. Whitley's pond, but knew that I had better refrain from crossing the fence.
I wonder where the parents are when these teens trespass. Have they not been taught to respect other people's property?
On a lighter note, I will tell you about the time that I got into a lot of trouble when another young girl who lived on the farm and I decided to baptize a baby that belonged to a member of her family. I am sure that I came up with this idea after watching the baptisms at Poplar Tent Church.
While everyone except her grandmother was in the cotton field, she and I fixed a pan of water and she held the baby while I poured water over her head. The grandmother heard the baby crying and came running; she almost had a heart attack when she saw what we were doing.
She got the baby dried off and proceeded to whip us both with a belt. I knew that I had to tell Daddy what I had done and expected to get a whipping from him as well. Daddy told the grandmother that she had issued the punishment and that would be enough. I have never tried to baptize anything else since this lesson in life.
Thanksgiving is fast approaching, and this time of year brings fond memories. I was very lucky to have grown up with plenty of food to eat.
There were lots of people that lived near Oaklawn that were not so fortunate, and my Daddy would see that they had a little something extra for Thanksgiving. He would often take them a chicken, some country ham or jars of green beans that mother and Aunt Rachel had canned during the summer.
There were often folks that came to borrow a couple of dollars from Daddy to get them by until they could earn a paycheck.
When my Daddy passed away, one of our neighbors, (who was a Black man), told me that my Daddy loaned him enough money so he could feed his family until he earned a paycheck from Cannon Mills. He also told me my Daddy helped him get the job at the mill. He told me that he had lost a good friend.
I hope that all of us, after we pass, will have someone tell those who remain about a good deed we did to help them.
I hope all of you readers will take the time to look around and help someone who is not as fortunate as you have been in your life.
Well, the election has been called, and I hope all of you will pray that the president will keep promises made and will continue to make us all proud of the United States of America.
Please also pray that our wonderful country will once more turn to God to be first in their lives.
I feel that this is the only way that will save our world. Be safe, and God bless.
Bobbie Cannon Motley's family lived at Oaklawn, in the Cannon Crossroads community, for generations. These are memories of days gone by, before all the development in western Cabarrus County.