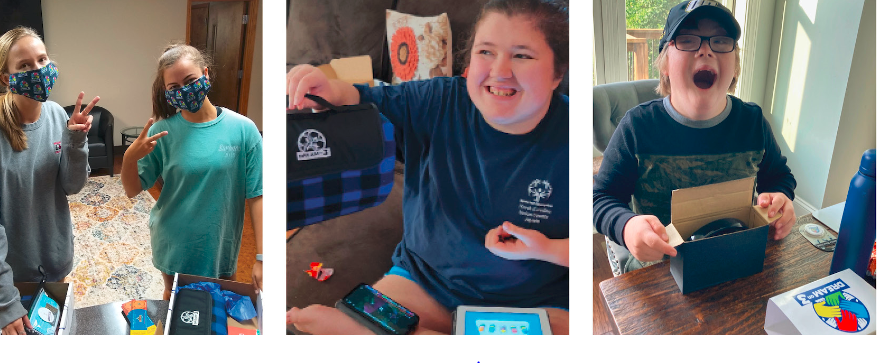 HARRISBURG — Dream On 3 is still making dreams happen, even during social-distancing, with some help from Complete Design & Packaging.
When travel and gathering sizes were drastically reduced due to COVID-19, Dream On 3 had to adapt its programming immediately. Kids who already had set, scheduled dreams, had those dates pushed back. To show its commitment to fulfilling those dreams, said marketing director Danielle Honeycutt, Dream On 3 began sending out care packages to kids with postponed dreams. Complete Design & Packaging, a local company since April 2002, is a Queen City Business of the Year Finalist that helped design and provide the boxes.
"We had started using some of these boxes from Complete Design and Packaging that were customized," Honeycutt said. "We were sending them to kids who we had told their dream was going to come true, and they already had a date, but then that date was postponed due to COVID. We got familiar with this way of creating something really special for them, even though we didn't have a dream date for them, or we couldn't see them in person. They loved the boxes; it was such a huge hit."
As the pandemic continued, Dream On 3 created two new programs from  the care package idea. One is called Signing Day, which caters to kids who have postponed dreams, and the other is the DreamBox program.
"When they signed on to QC business, we thought we would be planning events," said Special Events Coordinator Mary Beth Taylor. "The world was so different when they agreed to this. But when COVID hit, they rolled with it. And that did not discourage them from wanting to support Dream On 3."
Dream On 3 approached CDP about being nominated for QC Business of the Year last fall.
"We were honored when we were approached with the nomination to be considered for Business of the Year. Dream On 3's core values are something we relate to as a company, and we are always looking for ways to give back to our surrounding community," said CDP President Howard Bertram. "When this opportunity appeared, we knew we had to be a part of it. 2020 has been a whirlwind, and we are excited to spread some positivity. The best part isn't the act of fundraising, but to see the joy that we are able to create for someone who is so deserving."
CDP Marketing Coordinator Sarah Bertram said the company was disappointed when its original ideas for fundraising — like a gold tournament or concert — had to be nixed due to COVID.
"It was heartbreaking," she said. "We had a lot of big plans for what we thought we could do."
As the pandemic worsened, Dream On 3 contacted its partnering hospital providers to ask how it could best cater to kids.
"What we were hearing back from them was that to jump on Zoom calls and trying to do everything remote was a bit difficult to make happen," Taylor said. "But the special packages, the kids loved them, and there wasn't a kid that was being treated that wouldn't love an opportunity to receive something like this."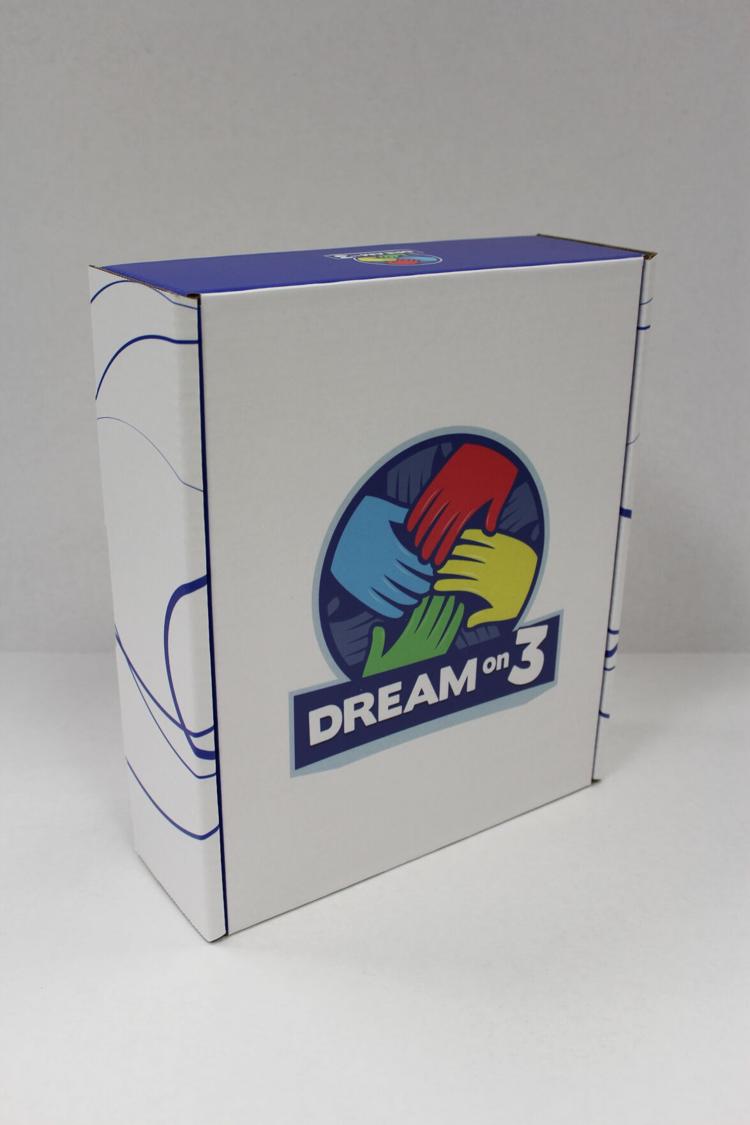 Dream On 3 then created the DreamBox program, where hospital providers identify kids who meet the Dream On 3 criteria to receive a box. CDP then stepped in to help design and provide the boxes, Taylor said.
"When this came up, they stepped up and said, 'Hey, if you guys want to do these boxes, we would love to contribute this.' They were right there with us when we were formulating this programming," she said.
Each box has the Dream Kid's name inside the front flap, Taylor said. The CDP team donated 30 custom boxes to Dream On 3 when the care package idea first started. Once the DreamBox program began, Dream On 3 purchased each box at cost, as opposed to the regular rate. Since the start of the program, CDP has sent out over 100 boxes.
Kids who are selected for DreamBoxes are provided with an application to help personalize their box. The application asks details on kid's favorite sport activities, teams and other personal passions. Dream On 3 then pairs a kid with a local sponsoring company. The company fills the custom dream box with items based off the application. Each box is filled customized to each Dream Kid, but there is a set price range standard for all boxes, Honeycutt said.
"We really want to make sure that what is in the boxes is connected to what that kid's passion is," Taylor said.
The DreamBox program, Honeycutt said, will most likely continue even after travel and larger gatherings are possible and Dream On 3 is able to continue with its regular programs. But until then, Taylor is glad the boxes are able to brighten a Dream kid's day.
"Obviously, right now we are unable to travel with the kids and take them on our normal dream experiences," she said. "What we have been enjoying with these is being able to let the kids know that they are still No. 1 in our hearts right now."
Be the first to know
Get local news delivered to your inbox!