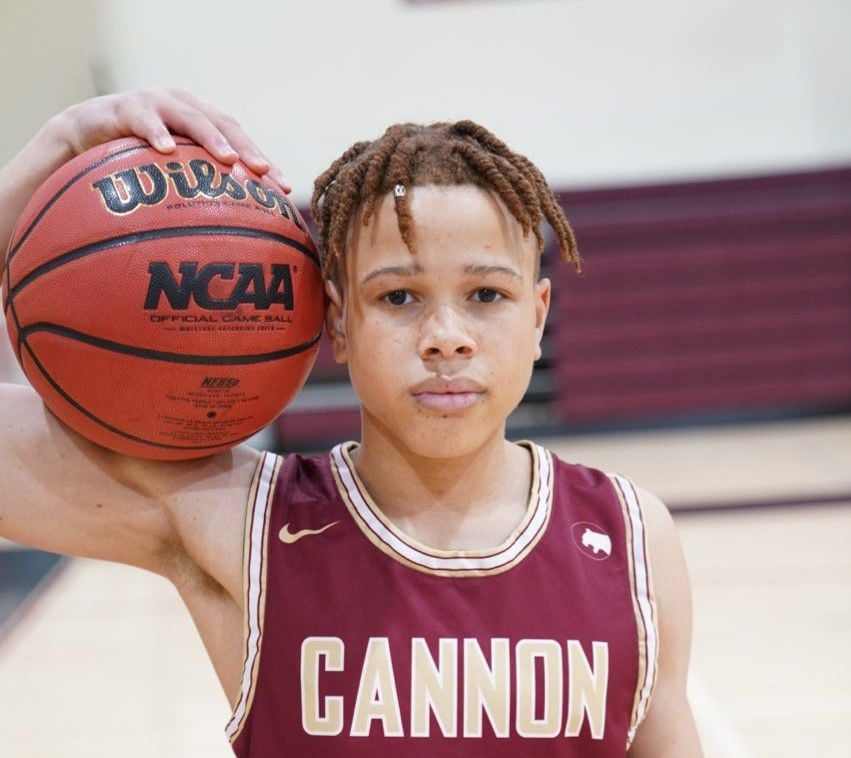 Editor's note: This story is part of an Independent Tribune series titled "Senior Spotlight" on high school athletes who made an impact on their teams during the 2019-20 academic year.
CONCORD – In February, the Cannon School boys basketball team won the 2020 4A state championship for the N.C. Independent Schools Athletic Association (private schools).
The team's roster was loaded with players with a slew of Division I scholarship offers, including juniors Jaden Bradley, D.J. Nix and Jarvis Moss. However, there was another player who also played a crucial role in the Cougars' championship run: senior point guard Jaylen Dibble.
"We don't win it all without Dibbs," Cannon coach Che Roth remarked.
Despite not having a Division I offer, Dibble proved his worth to the team down the final stretch of the season.
Dibble missed over half of the season with a broken thumb, and in his absence, the Cougars lost five games, compared to just one after his return in January.
"He knows the game so well; he's a student of the game," Roth stated. "He does things that make impacts in all areas. He plays winning basketball."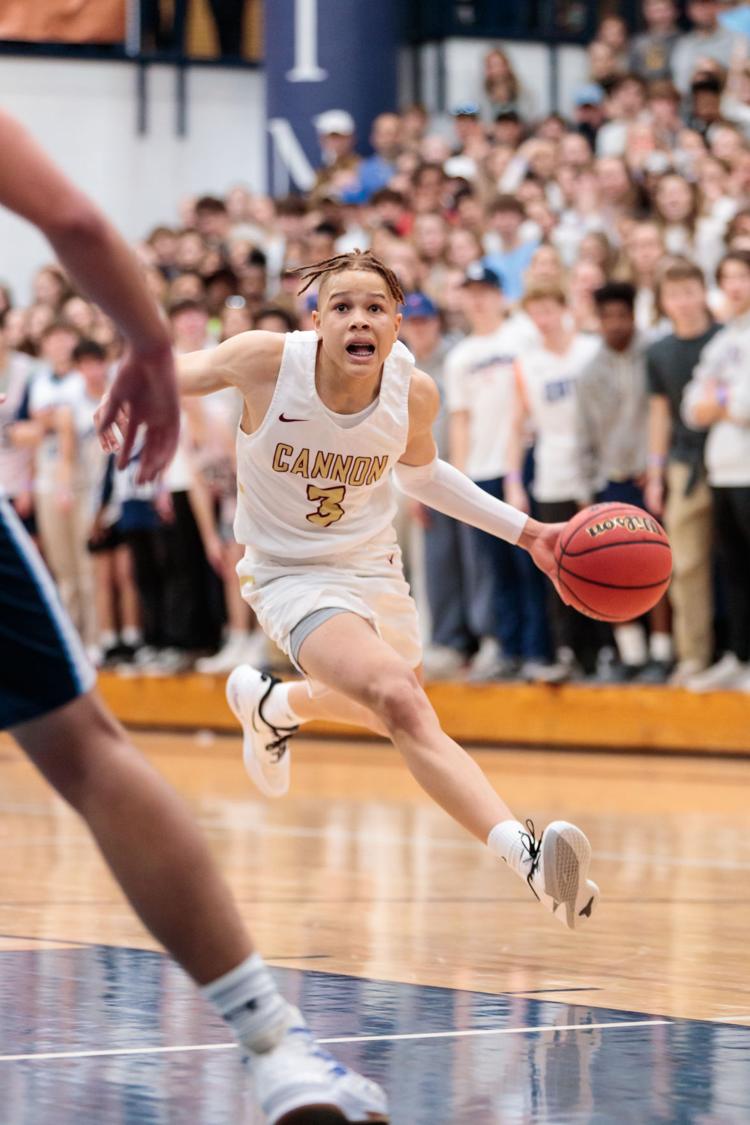 Roth added that he measures impact not just in what a player does when he's playing but in what the team looks like when he's not playing.
"It was noticeable for us that he wasn't there," Roth recalled. "His energy, his leadership, his ability to make plays. His fingerprints were all over everything we did.
"It magnified itself when he came back. We felt complete again, and it felt like all our pieces were a little bit tighter when he was there. He just made things happen."
Dibble was the only senior that started for the Cougars. This meant that Dibble, who also was the team captain, had quite a strong leadership role to play.
Dibble recently gave his perspective on numerous topics in a question-and-answer session with the Independent Tribune.
How long have you played basketball?
I've been playing since I was 4 years old.
What are your plans after graduation?
I'll be attending the University of Miami (Florida). I had some Division III offers for basketball, but D-III schools can't give athletic scholarships. I had some academic scholarship offers, and Miami was one of those. But I'll still keep working on basketball, just in case I decide to transfer somewhere and play.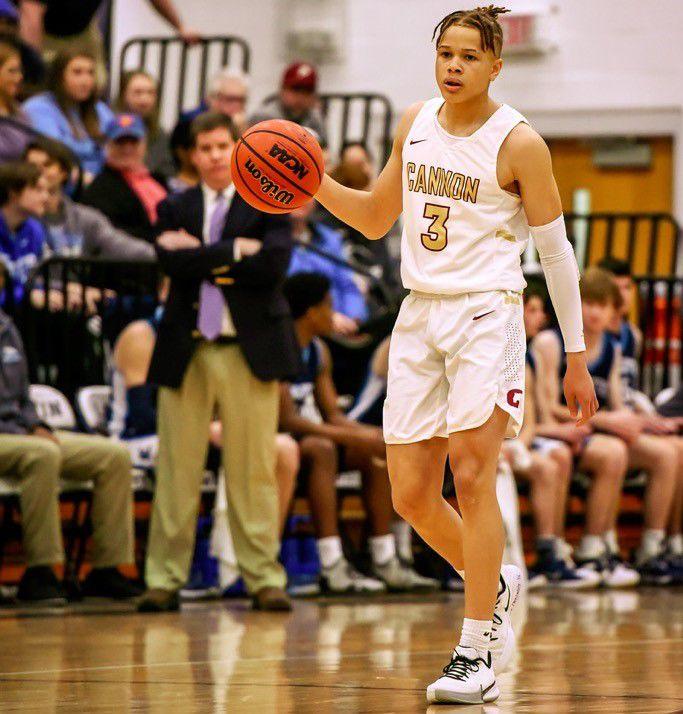 Will you try out for Miami's club basketball team?
I'm going to see what I can do (down) there, maybe even try to practice with the (varsity) team. But if not, I'll definitely try out for the club team.
So, do you want to be a sportscaster?
That's probably my second choice right behind coaching.
What position do you play on the court?
Point guard. But I can also play off the ball, and this year I did some of that because we started two point guards.
Do you have any pre-game rituals?
Not anything special. I just listen to music, like everyone else.
What type of music do you listen to?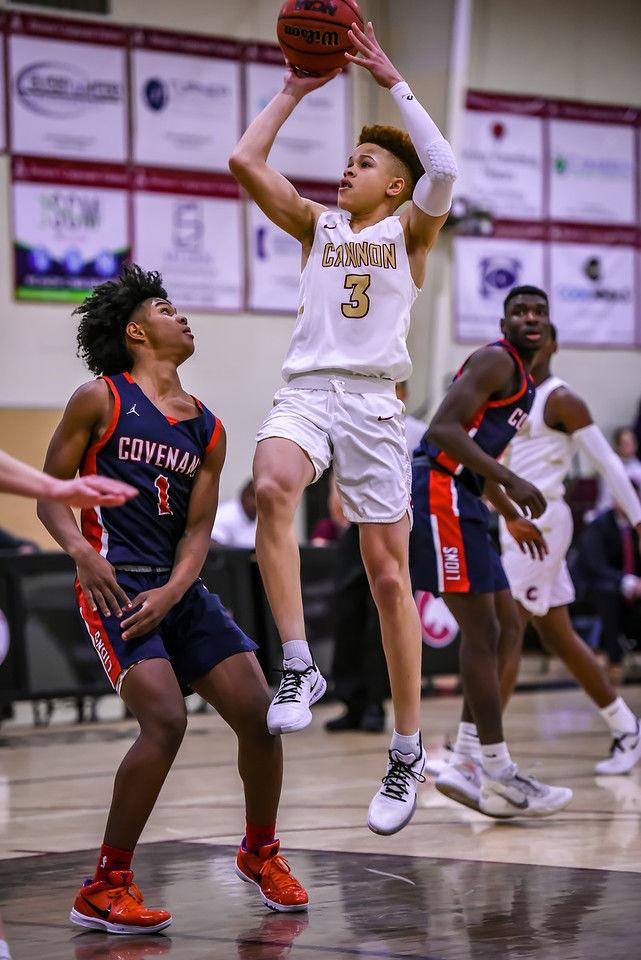 NoCap, YoungBoy, and Lil Baby.
Is there a certain athlete you look up to?
(Late Los Angeles Lakers superstar) Kobe Bryant was my favorite player of all time. I also like (Lakers point guard) Rajon Rondo. I look up to Rondo in terms of play style. But Kobe was my favorite player ever. 
What was it like to play basketball at Cannon?
It was great. I'm very competitive, so there was a lot of exposure going to many tournaments. We always wanted a challenge, so we were always traveling, which was really fun.
What is your favorite memory from playing basketball for Cannon?
The obvious answer is winning the state championship, and I can't really think of anything better than that.
What was it like to come back from your injury to go on to win a state championship?
It just felt like I made up for the time that I lost. There were a lot of games I was looking forward to and a lot of teams I missed out on playing. I couldn't do anything about it, so I just kept working and came back.
What's your favorite NBA team?
I was a big Lakers fan when Kobe played, and I guess I still support the Lakers. Especially since Rondo is on the team now, I'll still support the Lakers.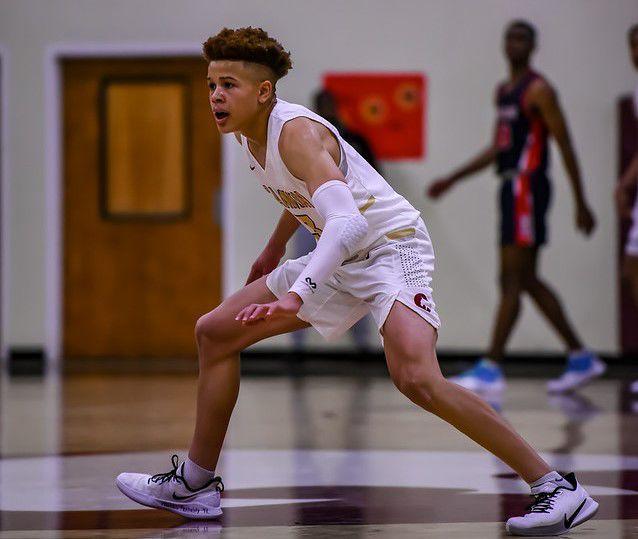 What are some of your hobbies?
Obviously, basketball and working out, and then in my free time I play (NBA 2K20) and hang out with my friends.
What team do you like to play with on 2K?
I'll play with any team. I'm pretty good at 2K.
What has the COVID-19 quarantine been like for you?
I've been trying to work out whenever I can. I still lift weights a lot, but I haven't been able to get many basketball workouts in. But I've been playing outside and getting some runs in.
What was your favorite class in high school?
Probably psychology. It was interesting to learn about the brain. There were a lot of interesting things that I didn't know before.
Where is your favorite place to eat?
Any Hibachi or Japanese restaurant. Hokkaido and Kabuto are two places I go to a lot.
If you won a million dollars, what would you do with it?
I'd probably invest in some real estate first; probably buy my mom (Charlene Brooks) a house. Then I'd buy a car and some new shoes.
What kind of car would you buy?
I don't think I'd go too crazy -- maybe like a Dodge Charger to save a little money.
What would be the first pair of shoes you'd buy?
Probably the (Air Jordan) Fear Pack 4's or the (Air Jordan) Doernbecher 8's.
If you could meet and have dinner with anyone, who would it be and why?
I'll say Kobe. Just so I can tap into his mindset and mentality. He's also very intellectual off the court, so I'd probably say, Kobe.
Where do you see yourself 10 years from now?
I see myself either coaching basketball or being a sports broadcaster.
To nominate an athlete to be featured in the "Senior Spotlight," send an e-mail to Independent Tribune sports editor C. Jemal Horton at jhorton@independenttribune.com.
Be the first to know
Get local news delivered to your inbox!