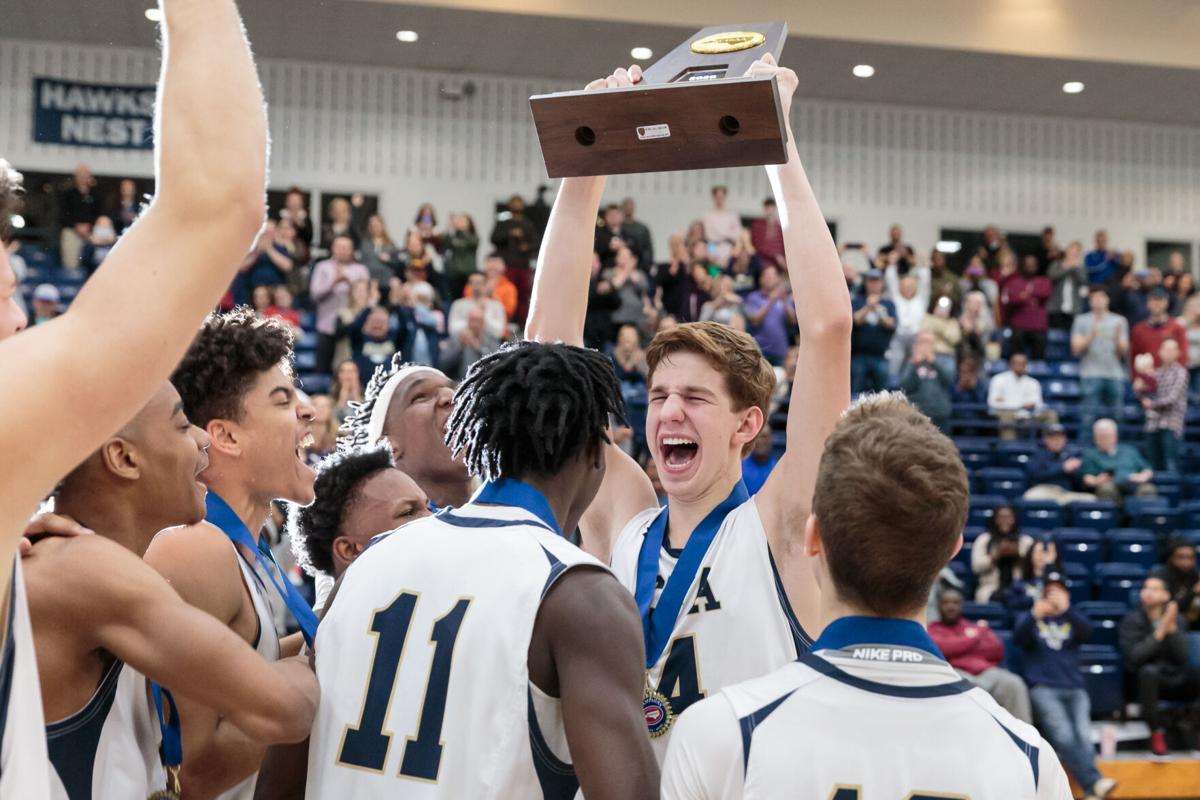 CONCORD – They say hard work pays off.
This is the case for former cfa Academy boys basketball star Garrett Hien.
Hien (pronounced HEEN) wasn't a standout at his first high school, Hickory Ridge, but he showed enough promise to catch the attention of cfa Academy coach Frank Cantadore II.
"We knew he had the potential to play at a high level; he just wasn't getting the looks (from colleges)," Cantadore recalled. "He had to put on weight and work hard to get there."
Coming to cfa Academy as a "re-classed" junior standing 6 foot 8 but only weighing 170 pounds, Hien had elite height but was vastly underweight for a player on the interior. During his first season at cfa Academy, he gained roughly 30 pounds.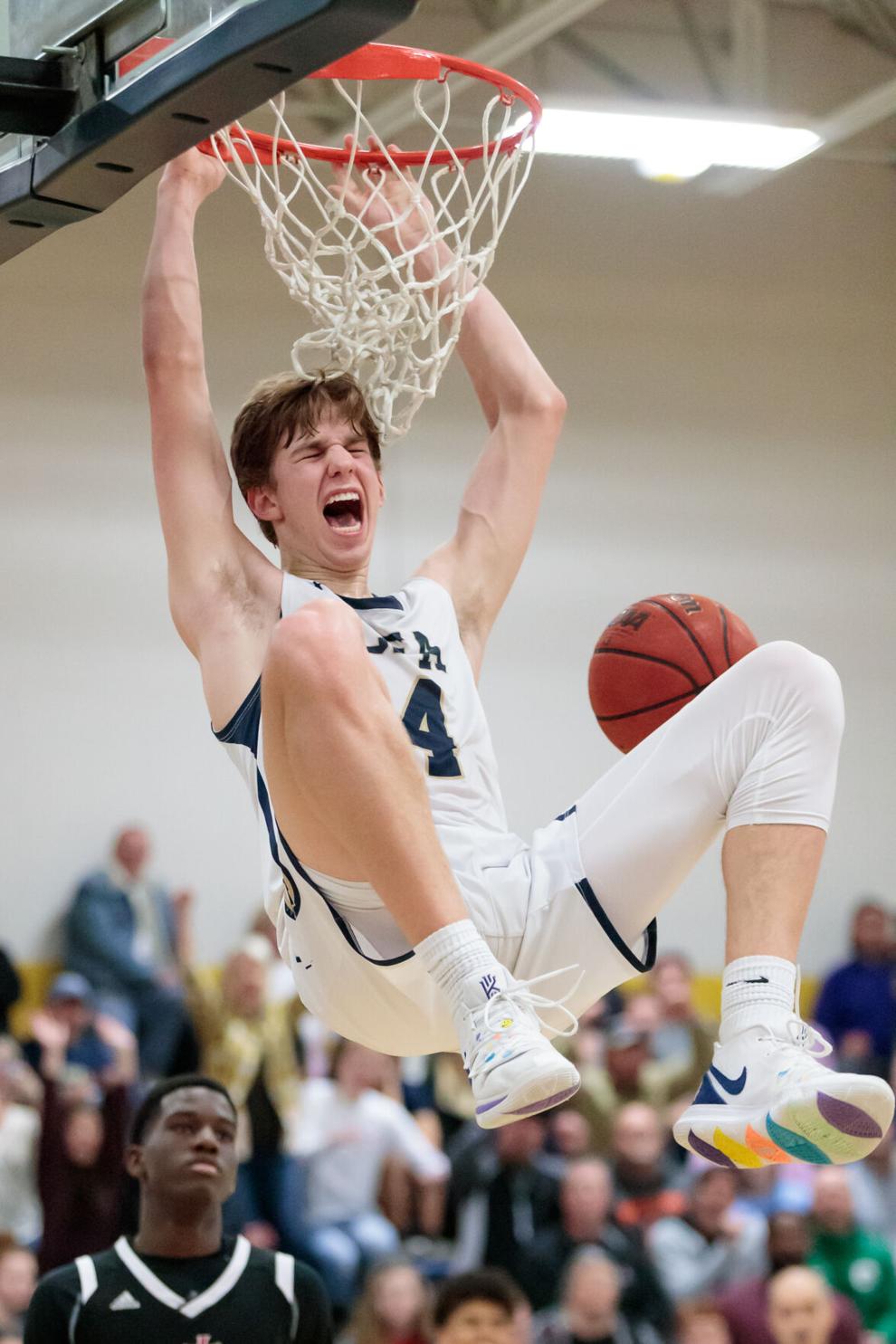 This weight gain opened the door for Hien to take the next step and fully utilize his height and skill. Hien went from a small-school prospect with a high upside to a full-fledged NCAA Division I signee.
After a breakout junior season at cfa, Hien signed with Furman University in Greenville, South Carolina, last November.
The Paladins, who compete in the Southern Conference, have won 73 games the past three seasons under head coach Bob Richey.
It's clear Hien managed to turn his career around at cfa after having no college offers when he left Hickory Ridge. But why did he decide to transfer in the first place?
"Really what went into (the decision to transfer) was my age," said Hien, now listed at 6-9. "I've always been young for my grade. If I would have stayed at Hickory Ridge, I would have graduated when I was 17 years old. Most kids graduate when they are 18 or 19, and their bodies are more developed."
After finishing his third year at Hickory Ridge, Hien was given the opportunity to transfer to cfa Academy, repeat the 11th grade, and gain another year of eligibility.
This was a beneficial decision for Hien in multiple facets, as he was able to play another year of high school basketball while also getting to play for one of the premier programs in the state.
"When I transferred, I knew Coach (Cantadore) was going to do a great job helping me get my name out there for college coaches to find me," Hien said.
According to Hien, the transfer "tremendously" helped him. He was also able to play with more Division I talent on his team.
From his senior class, two of his teammates have signed D-I scholarships. Ambaka Le Gregam will be attending Presbyterian College, while Cheick Traore will play for Youngstown State.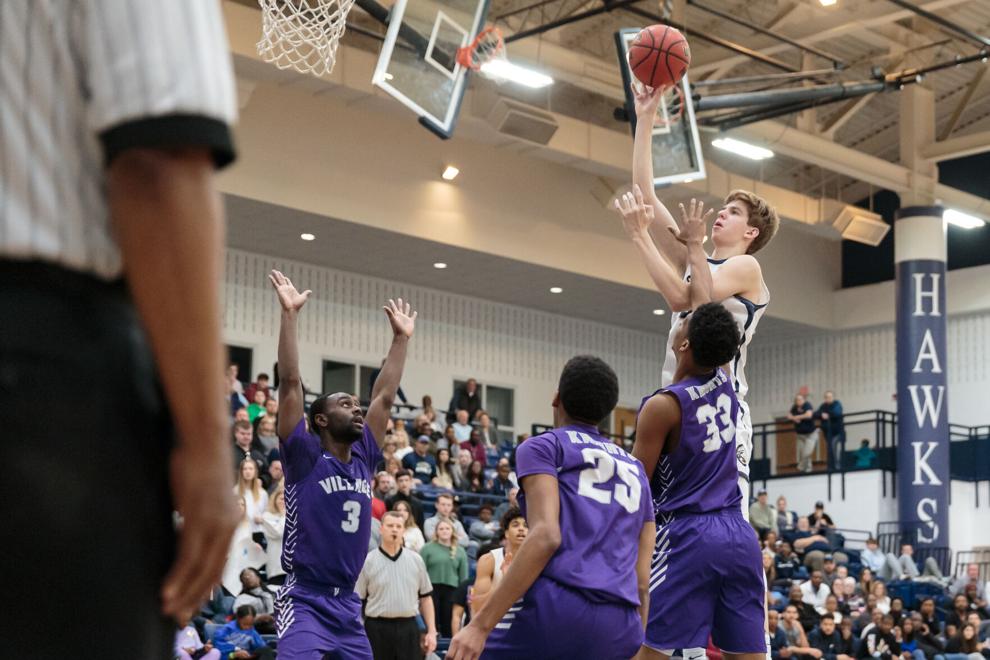 In addition, the Eagles have rising juniors and seniors who are also garnering attention from major college programs.
"The guys there helped my game so much," Hien said. "I was able to play much more freely."
And the players on the other teams weren't bad, either.
"We play such a tough schedule," Cantadore said. "Every night we're playing guys with six or seven Division I players. Garrett never backed down to any of that."
In addition to his weight, Cantadore says Hien's mindset was another primary improvement he had to make after becoming an Eagle.
"He wasn't as aggressive when he came over," Cantadore said. "We really pushed him to be more aggressive offensively and defensively, and he 100 percent embraced that. He made an immediate impact as soon as he started doing that."
"He started playing with a lot more emotion," Cantadore continued. "He worked on his outside game, started shooting the 3-pointer better, and really started playing above the rim. After Christmas his junior year, that was what we were pushing him to do. He really embraced it. If you've seen highlights of him, that's what he does now."
The tools were always there for Hien, but it took some pushing from the cfa Academy program to push him over the top. In return, Hien also helped push the Eagles over the top.
This past season, Hien contributed 14.5 points and 7.2 rebounds as the Eagles won the private-school 3A state championship. The Eagles also won a school-record 35 games, and Hien earned all-state honors from N.C. Independent Schools Athletic Association.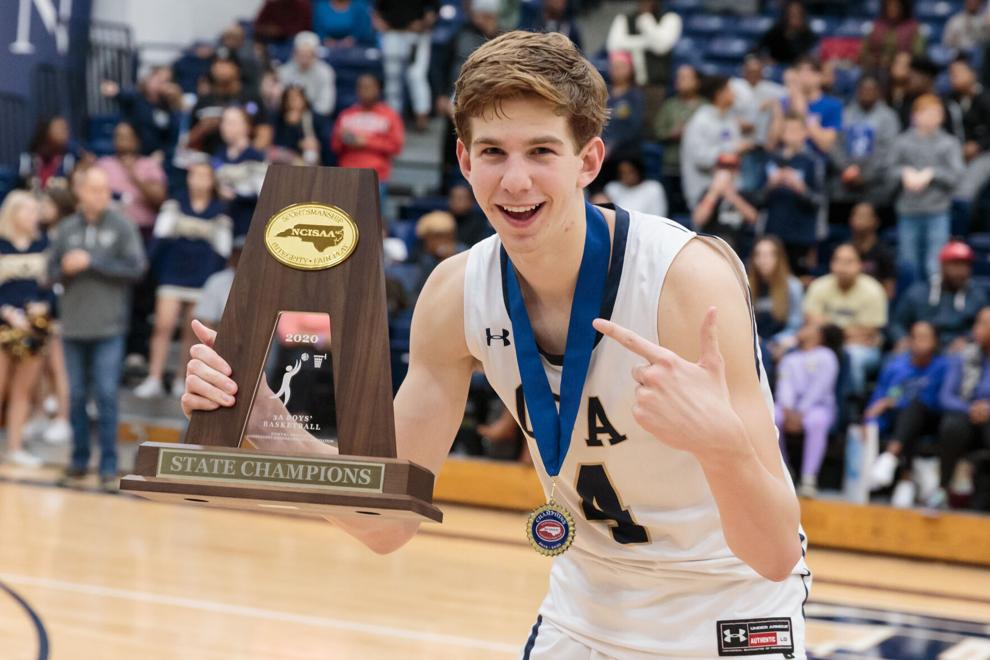 "He was a leader," Cantadore answered when asked what Hien's role was on the championship team. "We had a lot of really good players last year. (Hien) knew he didn't have to go out and score 15 or 20 points a game. He's a very good defender and rim protector, and a very good rebounder."
Added Cantadore, "When we needed him to score, he scored. When we needed him to rebound, he rebounded. When we needed him to defend, he defended."
Hien felt similarly about his role. He knew he had to bring maximum energy every day in order to lead his team to where it wanted to go.
"I know whenever I'm pulling the energy out, and I know when people are doing it for me, it definitely makes you work harder," Hien stated. "It motivates you more when someone is being loud, talking and communicating. I feel like that's how I played my leadership role."
Hien believes he likely would not have found the deep college offer sheet he had without transferring to cfa Academy. Before turning off his recruitment and committing to Furman, Hien also had offers from Appalachian State, Navy, Elon, San Diego, Toledo and Wofford,
Could other athletes in Cabarrus County see the success someone like Hien has had after transferring and re-classifying at a private school and seek to do the same thing?
"People see everyone else's success, and they think, 'Wow, if I could have one extra year, think about the ways my body could change,'" said Hien. "I definitely see a lot more of it now, because people are seeing other people do it and be successful."
It is yet to be determined how many local athletes will consider leaving their public high schools and transferring to a private program like cfa Academy. Hien believes the Eagles will continue to attract talented players in the county.
"On (National) Signing Day, we had three guys sign Division I (basketball) scholarships," Hien added. "Not a lot of local schools can say that. We know we made our impact on cfa and the program is going to keep going up and up."