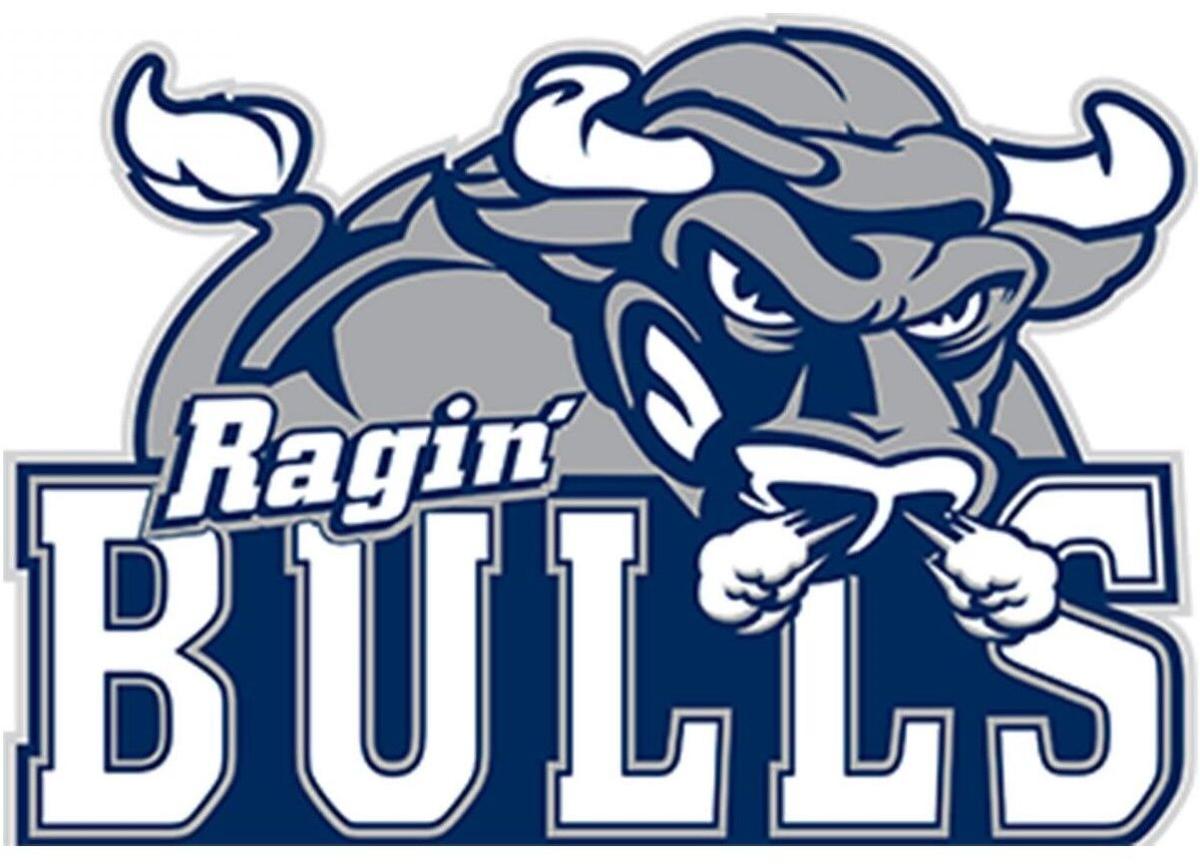 Last spring, Hickory Ridge had one of the most talented boys track and field programs in North Carolina – in any classification.
The Ragin' Bulls boasted a pair of future ACC sprinters in Isaiah Gadson (N.C. State) and three-time state champion Cameron Rose (Virginia Tech), combined with distance runners like Cabarrus County champion Bryce Anderson and 6-foot-4 powerfully built throwers such as Talyn Hunter (football at Old Dominion) and Cade Goldman (a highly regarded recruit).
In a season that unfortunately was taken away because of the COVID-19 pandemic, the Ragin' Bulls were certainly built for success last year.
And this year, they still were.
The Hickory Ridge boys outpaced the field with strong finishes throughout and went on to win its second consecutive Southwestern 4A Conference track and field title on Thursday in Mint Hill.
This season's SW4A meet was held at Independence High School, but the Bulls, overall, looked right at home.
The Hickory Ridge girls also made major noise, taking second place behind champion Myers Park, as Ragin' Bulls junior sprinter Aniya Woodruff claimed three gold medals, along with a silver, en route to winning the meet's top individual running  honor, and junior Abigail Thomas took the 400-meter title in a photo finish.
The Hickory Ridge boys' effort included three individual champions, along with a relay team, and a bevy of other Bulls who didn't finish first but still found their way to the medal stand.
Hickory Ridge coach Jupiter Wilson said the latter ultimately made the difference this week.
"It means a lot," Wilson said of winning the conference title. "Last year, we didn't get to finish our season. Last year's team, from a talent standpoint, was going to be really good. Going into this season, we didn't know what we were going to have (available because of the pandemic).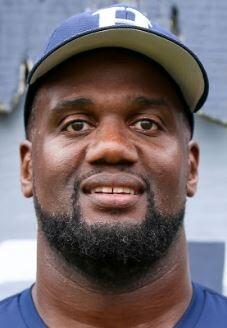 "As a whole, with this group, we didn't have a lot of individual wins, but I felt like we won this team championship just because we had guys in pretty much every race, and everybody just did their job. That goes a long way, in terms of creating a culture that even though track is individual athletes, we we're able to win a championship because of the idea of everybody coming together as a team."
Hickory Ridge's individual gold medalists included a strong mixture of upperclassmen and underclassmen.
Senior Carlton Hunt won the 110 hurdles (16.10 seconds), and another senior, Quan Tousssaint, took the high jump title (5-8). Junior Jaylin Milton-Hall claimed the 400 meters in 50.80, and sophomore Isaiah Blake won the shot put with a heave of 39-4.5.
Meanwhile, the Hickory Ridge quartet of Spencer Higdon, Donovan Stone, Alex Smith and Judah Oquendo motored its way around the track to win the 4x200 relay in 1 minute, 29.61 seconds.
But the Bulls were represented nearly everywhere on this day, and they racked up crucial team points because of it.
In addition to winning the 400, the speedy Milton-Hall was also third in the 100 and fourth in the 200.
Anderson, back for his senior year, performed well, taking second in the 800 and third in both the 1,600 and 3,200.
Deshawn Lewis finished just behind Blake in the shot put, nabbing second place, and Will Laing was third in the 110 hurdles.  
Alex Smith won silver in the high jump and bronze in the 300 hurdles, while the athletic Tousssaint added bronze in the triple jump to go with his high jump gold.
Hunt added a fourth-place finish in the 300 hurdles to go with his 110 gold, and Higdon took fourth in the 100.
Finally, Oquendo was fourth in the 400, and Brandon Bowman was fourth in the discus.
In total, it equaled 150 points.
Because of the uncertainty caused by the pandemic, along with several sports going on at the same time and creating conflicts for many athletes, Wilson said he entered this season cautiously optimistic.
The Bulls had won the conference title in 2019, but he just didn't know how things would work out with what he would have.
Then, things just started coming together.
"It was just pretty much putting some pieces together, getting everybody there for the same event or meet at the same time," Wilson explained. "I knew we had some pieces there that were going to be back for us, but as time went on – and me an (assistant) Coach (Darren) Shepherd talked about this about halfway through the season – those kids just came out there and worked, and they made it really easy for us to coach them.
We feel like we have a really good staff."
That staff includes Shepherd helping with sprints, Darrell Alexander and Terrell Jones coaching the throwers, Windy Karis and Hickory Ridge cross country coach Jennifer Schmidt leading the distance runners, and Tajir Wharton guiding jumpers and hurdlers.
Wilson, meanwhile, who is in his third year at the school and also is the head coach for the Hickory Ridge football and girls basketball teams, was named the Southwestern 4A Boys Track and Field Coach of the Year for the second time.
"It's just a testament to those kids and coaches," Wilson said. "But I do think it validates sometimes when people say, 'Hey, Coach, can you do three sports and be successful?'
"Yeah, I really feel like if you put forth your time and effort to doing that, you definitely can be successful. You've just got to have the right people around you and the athletes that know that you care, and you just go out there and coach them up,"
Hickory Ridge girls shine
Led by Woodruff's gold medal haul, along with Thomas' first-place finish, the Hickory Ridge girls also excelled.
Woodruff won the 100 meters (12.17), the 200 (24.76), the 300 hurdles (44.40), and she was second in the 100 hurdles (15.03). For her effort, the highly touted sprinter was named the Girls Most Valuable Performer among the runners.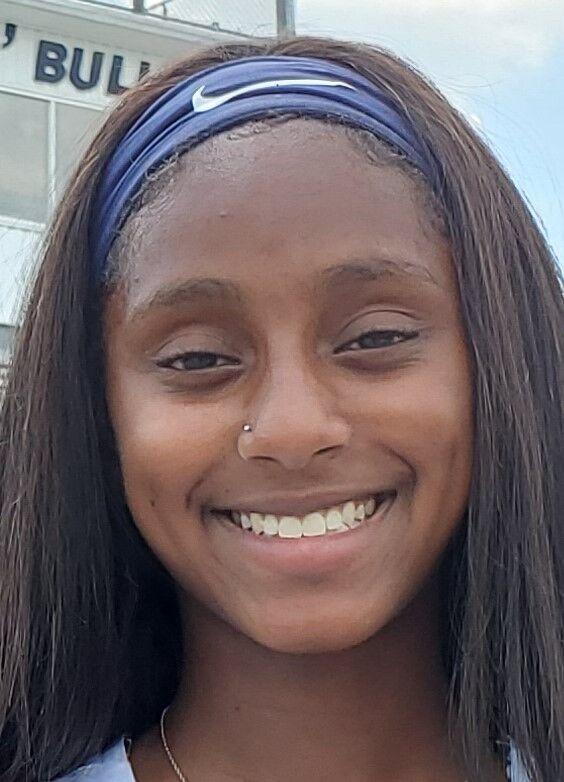 "She was really good," Wilson said. "She scored 38 points by herself."
Meanwhile, Thomas won the 400 title in 57.71, just a hair ahead of Myers Park's Beasley Gordon, who was second in 57.72. Thomas also was third in both the 100 and 200.
Freshman Sheree Gidney took second place in the discus and third in the shot put, while senior Maya Henry was third in the discus and fifth in the shot put.
Junior So'Nia Clark was third in the high jump, and freshman Nyla Bitting finished fifth in the triple jump.
Hickory Ridge's Hannah Birkemeier was fifth in the 400. Jaleah Taylor was fourth in the 1,600 and sixth in the 800.
Ariel Trzebiatowski was fifth in both the 1,600 and 3,200, and Zoe Anderson took sixth in the 3,200.
Wilson noted it was a great day for the Hickory Ridge girls, who seem to be steadily climbing the ladder in the Southwestern 4A.
"They did really well," Wilson said. "The last time we had an opportunity, they finished third in the conference, and this year we were second. Hopefully, we're a year away from getting the team championship, but we definitely had some outstanding performances from these young ladies."
1 Brandon Perry (Porter Ridge), 11.01
2 Stephen Corley (Rocky River), 11.10
3 Jaylin Milton-Hall (Hickory Ridge), 11.21
1 Carlton Hunt (Hickory Ridge), 16.10
2 Bryson Tisdale (Independence), 16.36
3 Will Laing (Hickory Ridge), 16.51
1 Brandon Benitez (Porter Ridge), 39.12
2 Jayden Mungo (Garinger), 41.73
3. Alex Smith (Hickory Ridge), 41.99
1 Brandon Perry (Porter Ridge), 21.99
2 Justice Crawford (Myers Park), 22.43
3 Braezsion Fisher (Independence), 22.49
1 Jaylin Milton-Hall (Hickory Ridge), 50.80
2 Dominque Brown (Rocky River), 51.28
3 Will Bennett (Myers Park), 51.53
1 Maddon Muhammad (Myers Park), 1:57.50
2 Bryce Anderson (Hickory Ridge), 1:58.98
3 Richard Waller (East Meck), 2:00.33
1 Maddon Muhammad (Myers Park), 4:23.08
2 Jacob Laney (Porter Ridge), 4:25.25
3 Bryce Anderson (Hickory Ridge), 4:29.27
1 Jacob Laney (Porter Ridge), 9:49.94
2 Dominic Conroy (Porter Ridge). 10:00.26
3 Bryce Anderson (Hickory Ridge), 10:16.96
1 Quan Tousssaint (Hickory Ridge), 5-8
2 Alex Smith (Hickory Ridge), 5-8
3 Craig Purvis (Rocky River). 5-6
1 Justice Crawford (MyersPar), 21-5.75
2 Armond Hopkins (Butler), 20-4.5
3 Greyson Blount (Rocky River), 19-10
1 Armond Hopkins (Butler), 46-9.25
2 Brandon Benitez (Porter Ridge), 44-3
3 Quan Tousssaint (Hickory Ridge), 40-9.5
1 Miles Brown (Myers Park), 13-9
2 Noah Brown  (Myers Park), 10-6
1 Montele Burton (Porter Ridge), 106-4
2 Andrew Parr (Myers Park), 104-19
3 Omarion Dalton (Butler), 89-6
1 Isaiah Blake (Hickory Ridge), 39-4
2 Deshawn Lewis (Hickory Ridge), 37-4
3 Malik Jordan (Porter Ridge), 37-0.25
1 Aniya Woodruff (Hickory Ridge), 12.17
2 Beasley Gordon (Myers Park), 12.23
3 Abigail Thomas (Hickory Ridge), 12.51
1 Summer Washington (Rocky River), 14,79
2 Aniya Woodruff (Hickory Ridge), 15.03
3 Jasmine Stokes (Rocky River), 17.27
1 Aniya Woodruff (Hickory Ridge), 24.76
2 Jaylin Pate (East Meck), 25.18
3 Abigail Thomas (Hickory Ridge), 25.47
1 Aniya Woodruff (Hickory Ridge), 44.40
2 Summer Washington (Rocky River), 46.41
3 Jasmine Stokes (Rocky River), 49.26
1 Abigail Thomas (Hickory Ridge), 57.71
2 Beasley Gordon (Myers Park), 57.72
3 Margaret Garner (Porter Ridge), 1:01.67
1 Emily Jones (Myers Park), 2:27.09
2 Ohemaah Boateng (East Meck), 2:30.96
3 Claire Hargrove (Myers Park), 2:32.90
1 Mary Bonner Dalton (Myers Park), 5:20.23
2 Mary Cline (Myers Park), 5:27.48
3 Sarah Holshouser (Myers Park), 5:35.26
1 Mary Bonner Dalton (Myers Park), 11:46.42
2 Mary Cline (Myers Park), 12:04.33
3 Megan Merritt (Myers Park), 12:10.97
3 Hickory Ridge, 11:12.67
1 Ellie Miller (Myers Park), 5-0
2 Leanne Shaben (Butler), 4-6
2 So'Nia Clark (Hickory Ridge), 4-6
1 Lynaiyah Sylvester (Butler), 16-8
2 Kira Nicholas (Rocky River), 15-0.5
3 Aniyah Wallace (Butler), 14-4
1 Lynaiyah Sylvester (Butler), 35-1.75
2 Aniyah Wallace (Butler), 34-0
3 Ellie Miller (Myers Park), 33-6.25
1 Meredyth Barr (Myers Park), 10-0
1 Kyla Williams (Butler). 88-3
2 Sheree Gidney (Hickory Ridge), 77-2
3 Maya Henry (Hickory Ridge), 76-5
1 Saniya Thomas (Myers Park), 32-2
2 Kyla Williams (Butler), 31-2.75
3 Sheree Gidney (Hickory Ridge), 29-1