CHARLOTTE – The regular season didn't provide enough opportunities for Cannon School and Charlotte Latin to determine who the best team was in their conference this year. And the absence of a league tournament only contributed to the uncertainty.
When the teams met at Charlotte Latin Saturday in the quarterfinals of the North Carolina Independent Schools Athletic Association 4A playoffs, not only was a trip to the state Final Four at stake but also a de facto conference championship.
Meeting for the third time this season – in a narrow stretch of 12 days no less – Cannon School captured a 75-61 victory to win the rubber match.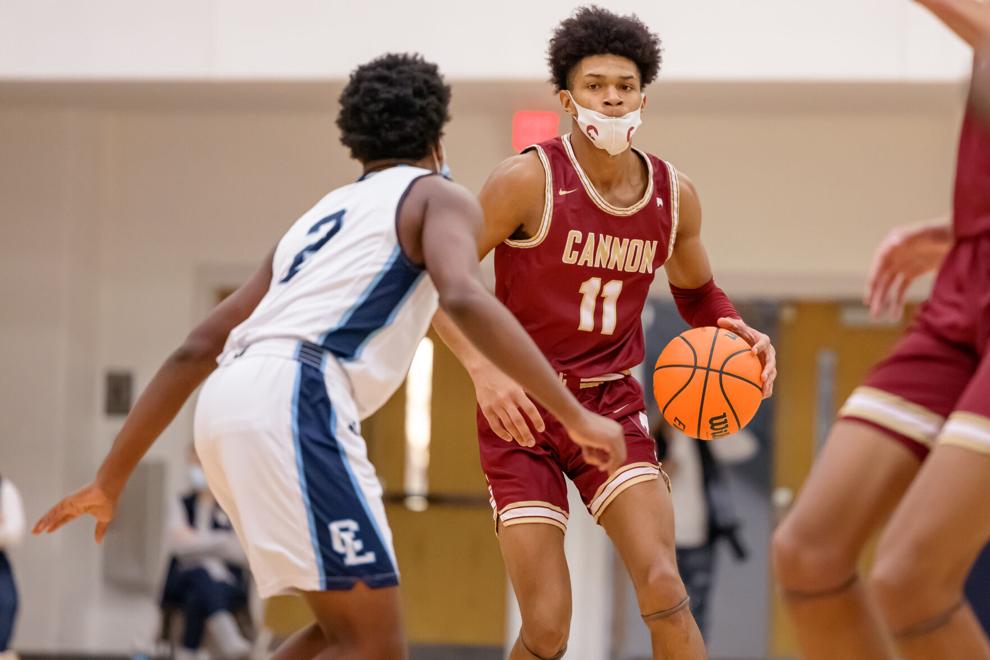 The teams split their regular-season series and were declared co-champs of the Charlotte Independent Schools Athletic Association.
In a new state tournament format adopted by the NCISAA this season, teams were split into East and West regions instead of all the teams in the state being seeded together. Therefore, the two West finalists, of which Cannon School (25-5) is one, will be paired against the two finalists from the East.
Apparently, the Cougars will face Greensboro Day in a Tuesday semifinal game, although Cannon School coach Che Roth is uncertain about the location. The Cougars, the West's No. 3 seed, defeated Greensboro Day, the East's top seed, in the regular season in December.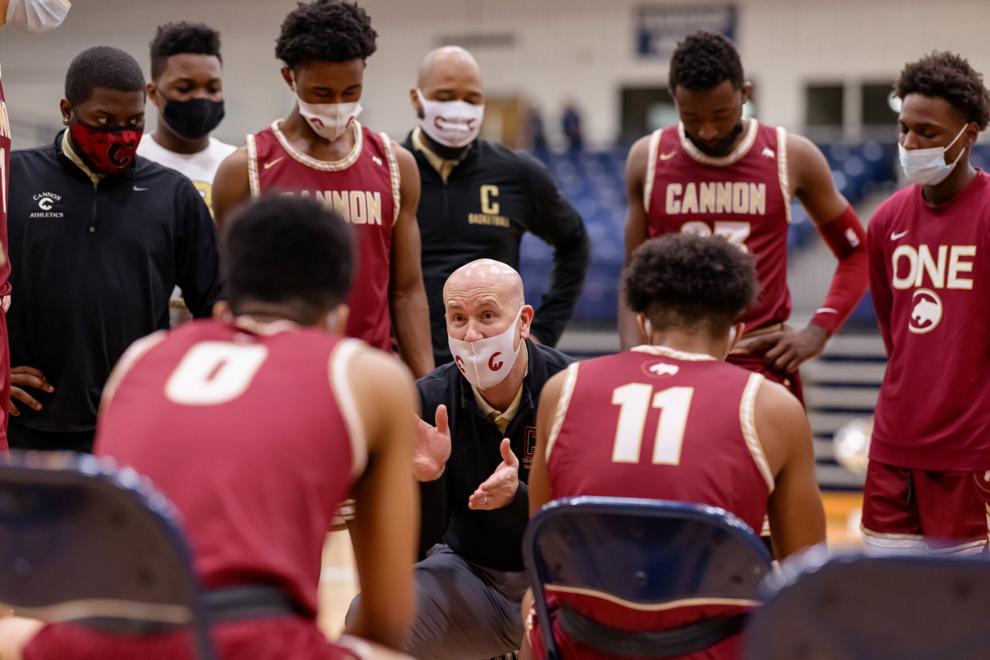 "I hate it for our league," said Roth, whose team defeated Charlotte Latin (16-5) in last year's state championship game under the old tournament format.
"We're the only all-4A conference in the state. Now our league has one team left. It kind of handcuffs you a little bit. I hate if for (Latin) coach (Chris) Berger and his kids because they're a really good basketball team.
"It's just where they're located and where we're located, so it didn't feel like a state tournament (game). It felt like a conference tournament championship, so that's kind of what we were embracing. I'm proud of my kids for coming through that."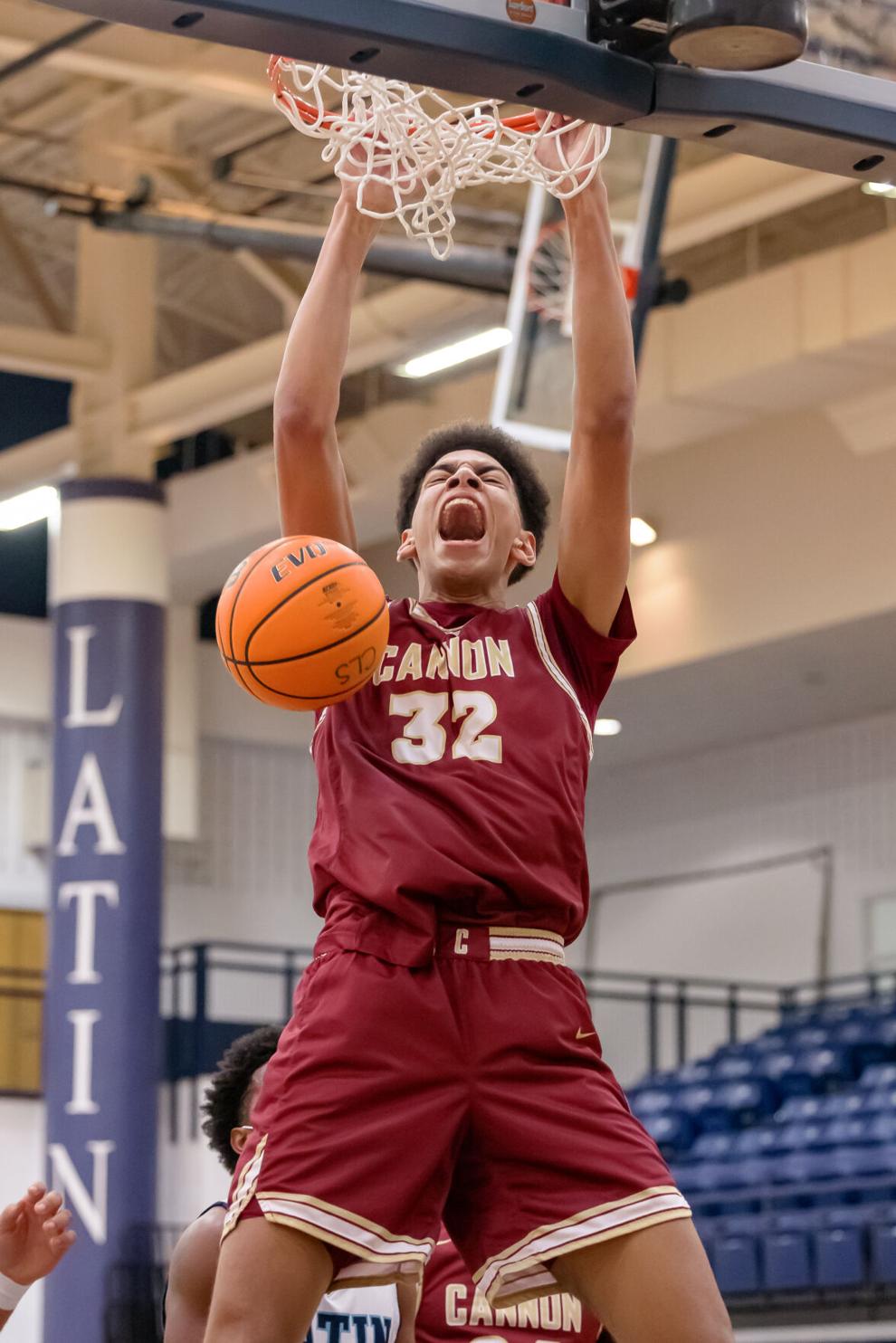 Because the Cougars raced to a big early lead the last time the teams played, at Cannon School on Feb. 13, Berger wanted to slow the pace this time around. The Hawks were successful to start, trailing just 6-3 six minutes in to the first quarter.
But the Cougars scored six points in a minute-and-a-half and eventually had a 13-5 advantage after the first period. The Hawks' Tyler Hendley scored the first two baskets of the second quarter, both off Brandon Lavitt assists, but the four-point deficit never got any better for Charlotte Latin.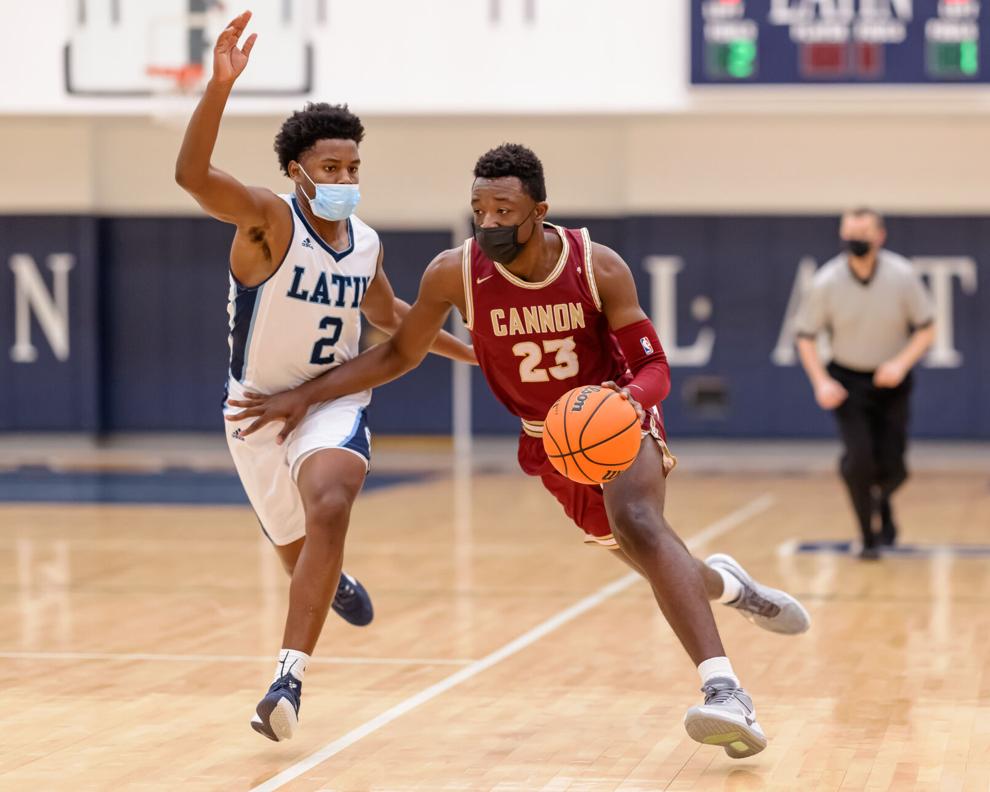 DJ Nix scored 10 of his 14 points over the next two-and-a-half minutes as Cannon School increased its lead to 27-16. For the rest of the game, the Cougars maintained a lead between 10 and 16 points.
Cannon School was making the best of its height advantage, outscoring the Hawks 18-10 in the paint and outrebounding them 16-9 in the first half. So when three sizeable Cougars got in foul trouble midway through the third quarter, it created a concerning situation.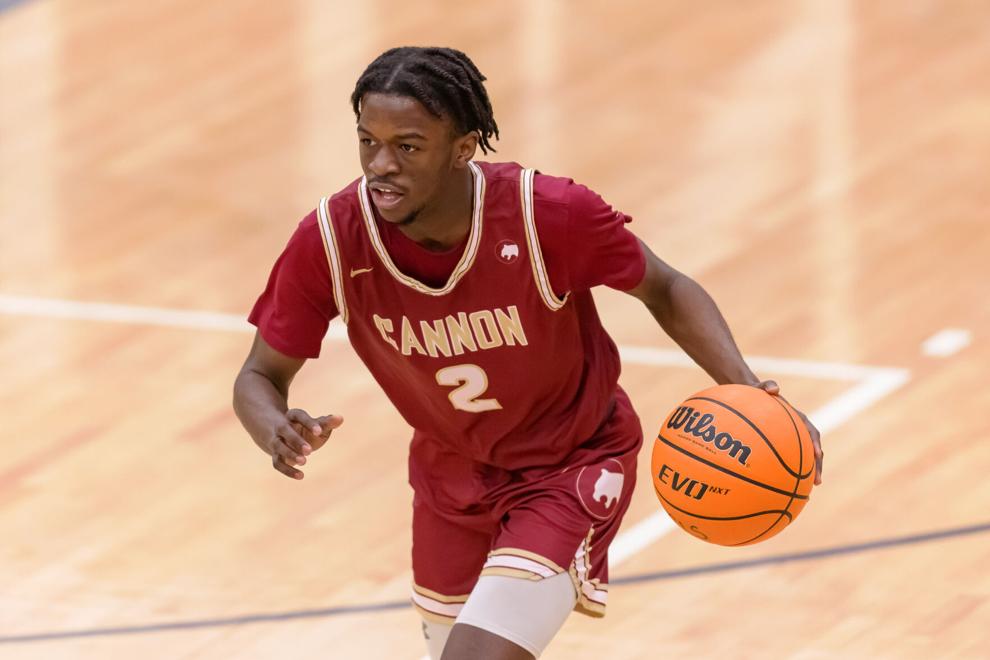 Between the 4:54 and 4:10 marks of the third quarter Nix picked up his third and fourth fouls, and forwards Christian Reeves (12 points, six rebounds), and Eli Ormiston both recorded their fourth fouls. All three players were relegated to the bench and replaced by reserves Austin Swartz, Deuce Rolle, and Ben Childress.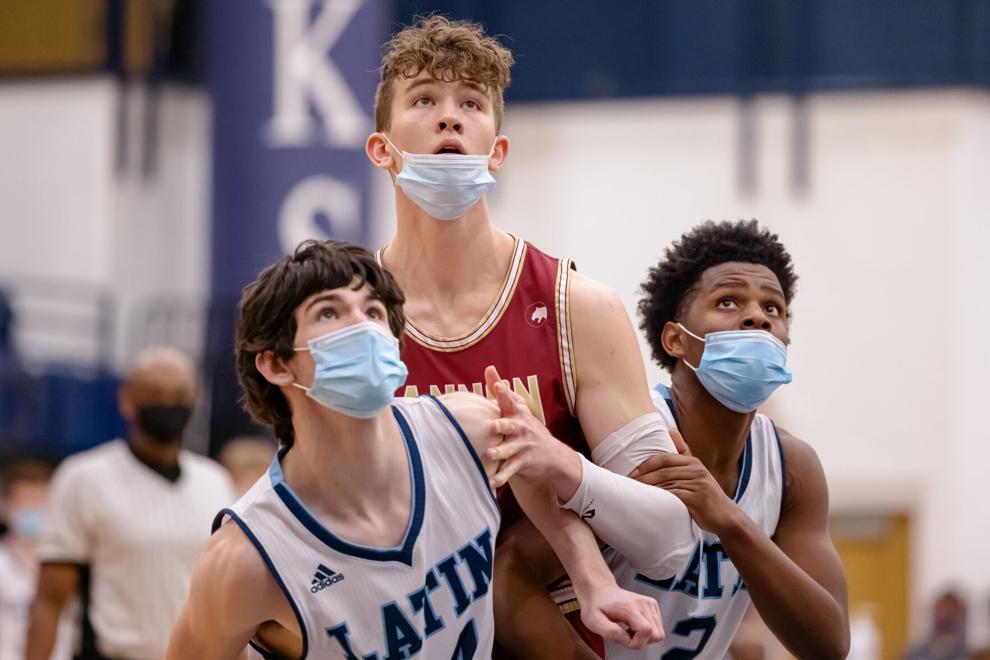 "(Seniors) Jarvis Moss and Deuce Rolle, they really stepped up their leadership role when the three starters were out," said Ormiston, a senior who finished with 14 points. "I feel like the ability to stay calm under such tight circumstances really helped us and we came together as a team."
On his way to a 25-point, seven-rebound game, Moss tallied seven points and three rebounds in the third quarter. Fellow starter Karon Boyd had four points, three rebounds, two steals, and an assist when the starters were out.
Even though Cannon School was missing key players, it still managed to add to its lead, taking a 55-39 cushion to the fourth quarter.
"They're key to our team, but once those three went down it was a next-man-up mentality," said Moss, who's committed to Stanford. "With our chemistry, it doesn't matter if it's starters or players off the bench, it wasn't anything for them to go down. It hurt us a little bit, but we were still able to flow with the offense and get it done."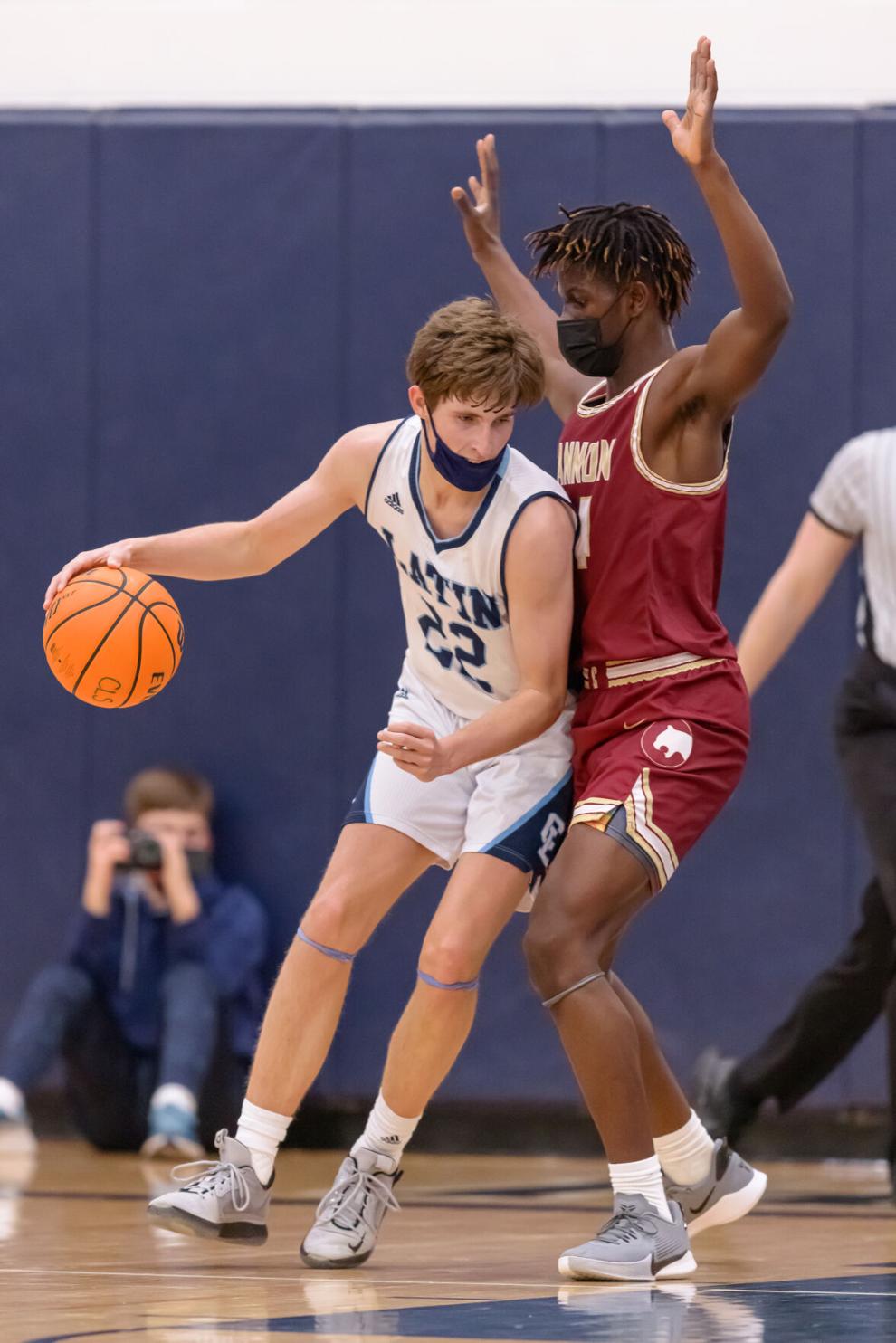 The Cougars' other main obstacle was Charlotte Latin senior forward Graham Calton. He scored a game-high 33 points, including 19 in the second half. Twelve points came from behind the 3-point arc, and he was 9-of-12 from the free throw line.
"He is just tough as nails," said Berger. "He has been here for four years … He had a wonderful season for us, leading us in points but also leading us in the locker room and on the court with the other five seniors.
"Graham refused to lose today. It was one of those games he'll remember but we'll remember also."
Cannon School            13        22        20        20 -- 75        
Charlotte Latin            5          18        16        22 -- 61
CANNON SCHOOL – Eli Ormiston 14, Rolle 5, Jarvis Moss 25, D.J. Nix 14, Boyd 5, Christian Reeves 12.
CHARLOTTE LATIN – Haughton 9, Hull 6, Hirsch 3, Jones 5, Graham Calton 33, Hendley 5.