CONCORD – It was not all that long ago – barely three years – that Austin Cindric was a fresh-faced high school kid still making his way through Cannon School's scenic campus, dreaming of NASCAR greatness.
Even then, he'd already been a racecar driver for several years, toiling through the sport's lower tiers while balancing his schoolwork, all with visions of one day becoming a champion.
The days were long, travel was tiring, and the weekend races were sometimes grueling, making the climb from one level to another while battling young drivers – sometimes grown men -- with the same aspirations.
And this was long before he could get an actual driver's license.
But after countless hours behind the wheel, on Nov. 7, it happened.
There he was, standing in atop his Ford in Victory Lane at Phoenix Raceway, arms raised high, gasping exultations, finally living his dream.
He indeed was a NASCAR champion.
Cindric, who graduated from Cannon in 2017, won the Xfinity Series championship that day after finishing first in his sixth race of the year, the Desert Diamond Casino West Valley 200.
It actually Cindric's second NASCAR title this year.
Earlier, leading all drivers in top-5 and top-10 finishes, he claimed the Xfinity regular-season championship and solidified his status as a future in star in the sport.
But for Cindric, the celebratory moment surrounded by his fellow Team Penske members in Victory Lane is something he'll never forget. It was the exclamation point, the "undisputed" champ stamp.
"It was definitely hard to believe," Cindric said in a phone interview with the Independent Tribune last week. "It's still hard to believe, to be honest. Not that I didn't think that we couldn't do it; it's just that everything went so well. The way the format works, I feel like the hardest thing to do is to make it to the Final Four. That's a year's worth of work to give yourself a shot to win the championship.
"To win the championship with that format, you have to go out and have a perfect day. My shop built the perfect race car, my team gave me the perfect race, and I feel like I drove the perfect race. To do all those things right is very challenging, especially against the competition that we're faced with, to show up on the day we needed to and be champions."
Cindric, the son of Team Penske president Tim Cindric, said he's taken time to reflect on his journey to get to where is now – from Legends car and Bandolero racing in the Summer Shootout at Concord Motor Speedway to becoming one of Xfinity's dominant drivers to being scheduled to move up to the Cup Series in 2022.
And, now, at long last, a champion.
In a sport like NASCAR, where diehard fans quote stats more than baseball purists, that never goes away.
Everything is falling into place, just as he's always hoped, and Cindric's receiving a lot of support from the people who helped get him there.
"The text messages and phone messages I've received from people that I've worked with in the past have been amazing," he said. "I've driven so many different race cars and driven for so many different teams in so many different disciplines. To hear from, I would say, 90 percent of the people that I've worked with in the past is just really cool.
"It makes me think back to all those experiences that I've had, all the seat time I've had, all the hard work that I've put in – and others have put in for the development of my career – it's pretty cool. It's pretty humbling. I'm grateful for those experiences. I look forward to continuing and building on that."
Those recent contacts from supporters have also come from folks associated with his alma mater. This wasn't just a victory for Cindric; it was a victory for school that, if we're being honest, isn't exactly a place where people would expect hard-nosed NASCAR drivers to originate.
"I've texted back and forth with quite a few of my former teachers that I'm still very well connected with," Cindric said. "It's really cool to hear from them, especially since now you're not the student. They can tell you what they actually think instead of what they should say."
"I think that side of things is really fun," he added. "I haven't been able to because of my schedule and because of COVID, but I look forward to being able to get over there and reconnecting with a lot of those folks."
Cindric actually gets to see at least one person affiliated with Cannon School pretty frequently: fellow Xfinity driver Harrison Burton, who himself had an outstanding season.
Burton, the son of former NASCAR driver Jeff Burton, finished eighth in the standings and was named Xfinity Rookie of the Year. Burton won four races this season.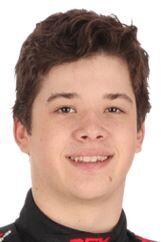 Largely because of their age difference – Burton is two years younger -- the pair of young racers weren't necessarily close buddies in high school. But they knew each other and competed on many of the same circuits in their efforts to climb in the sport.
In many ways, they've always shared a bond.
"For Harrison and I, there obviously is a couple year's difference there in age, so our friend circles weren't the same in high school," Cindric explained. "But we definitely talked plenty when we saw each other in the hallways. Obviously, our goals and the ways we had to go about school were similar; we were both faced with similar challenges as far as the number of days of school that we missed. But I think the underlying thing for both of us was how Cannon School was able to help us both achieve our goals outside of the classroom. That was really key for me. I feel like I traveled almost every single week while I was in high school.
"It was a pretty crazy schedule with all the different series that I was running at that time," Cindric continued. "He and I definitely shared some of those experiences together. Now, it's pretty cool to be able to race against him at the same level. He brings in a lot of experience in those types of cars. It's been fun to watch him succeed – not too much but just enough."
"I'm looking forward to racing him for years to come," he added. "Harrison's obviously a great talent.
"We talk a lot at the racetrack now. We definitely joke about a lot of things at Cannon School – some of the friends that we made and some of the teachers. But overall, it's obviously great to have that connection between the two of us. There's a lot of pride for us back in Concord. It's very cool to have us both exceeding at this high of a level."
But Cindric was the premier driver in Xfinity this season, and he proved that in convincing fashion in the final race of the season out in Phoenix.
It was a rigorous race. Cindric motored on fresh tires and took a dramatic overtime win. He was already headed toward victory when a driver who was considered the favorite, Chase Briscoe, spun with just six laps remaining. That caused a caution that forced Cindric and Team Penske to make a bold decision: pitting for new tires.
Because of the move, Justin Allgaier took over the lead, dropping Cindric to third place for the two-lap overtime shootout.
Still, the 22-year-old Cannon grad made a late charge and took the race and title.
He said it was his best race as a driver. Ever.
He had to show patience, skill, tenacity and smarts with so much on the line. Seemingly everything was thrown at him on this day, yet he came out on top, able to live his dream.
"Without a doubt, it was my best race," Cindric said. "Everything was thrown at us. Obviously, the pressure of trying to win the championship was there but also trying to win the race. We didn't have to win the race, but I wanted to win the race there in the final corner. From executing green flag pit stops to green-white-checkered restarts to managing your car throughout the day to preparing for the race and building off the notes from the race there before, all things came together in quite the perfect way. I'm not sure we could've done it any better as a team."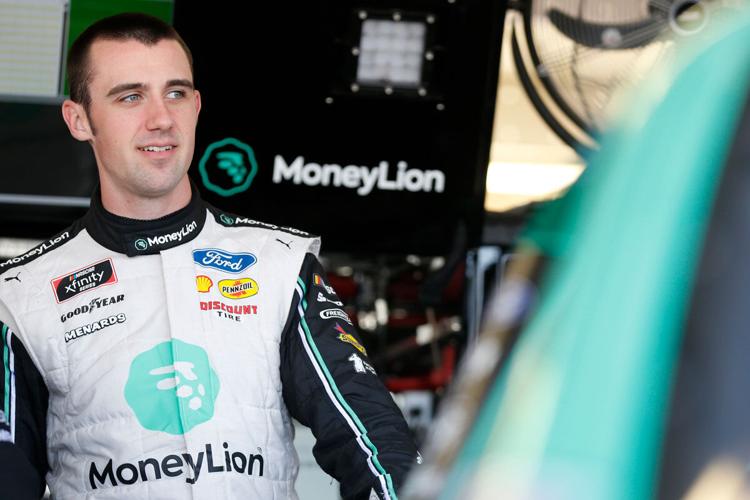 Cindric said the experience in Phoenix earlier this month makes him excited about next year, even though he knows Cup expectations await in 2022, when he'll be driving the No. 21 car for Wood Brothers Racing.
But it won't be tough waiting until then. Not for a driver like Cindric, who wants to be as prepared as possible when he moves up to Cup racing full time.
Some drivers simply dream of getting to the highest level of competition. Others, the Austin Cindrics of the world, aspire to be the best at the highest level of competition.
"I think in 2021, being able to draw on another year of experience in Xfinity, as well as being able to try out a couple of Cup races here and there, I think it's going to be a good opportunity for me to understand where my development is going to need to be in my first full season in Cup," Cindric said. "Obviously, there's going to be some things I pick up on quickly, and there's going to be some things that I'm going to have to learn. I'm excited for those challenges."
Now, he'll enter next season as the likely favorite to repeat as Xfinity champion. He'll be the hunted. That's a prospect that doesn't intimidate Cindric at all; he relishes it.
"It'll be cool," Cindric exclaimed. "It's definitely a different perspective than I've had heading into the season. A lot of years, I've had guys like Christopher Bell or Cole Custer or Tyler Reddick. In 2019, you were chasing those guys every single weekend. Or when I was in Trucks, you always had that one guy that you were looking at to try and be better than.
"I feel like we did a lot this year to put ourselves in position to be one of those guys, which is cool. But it also doesn't change anything we do as a team. We still need to execute to the highest ability and show why we were champions."
Three years removed from Cannon School, Cindric's still a fresh-faced driver making his way up the levels of racing. Only he's a man now, all 6 foot 4 of him, and he's no longer dreaming; it's his reality.
He's indeed a NASCAR champion.
And he's fighting for more.
Be the first to know
Get local news delivered to your inbox!