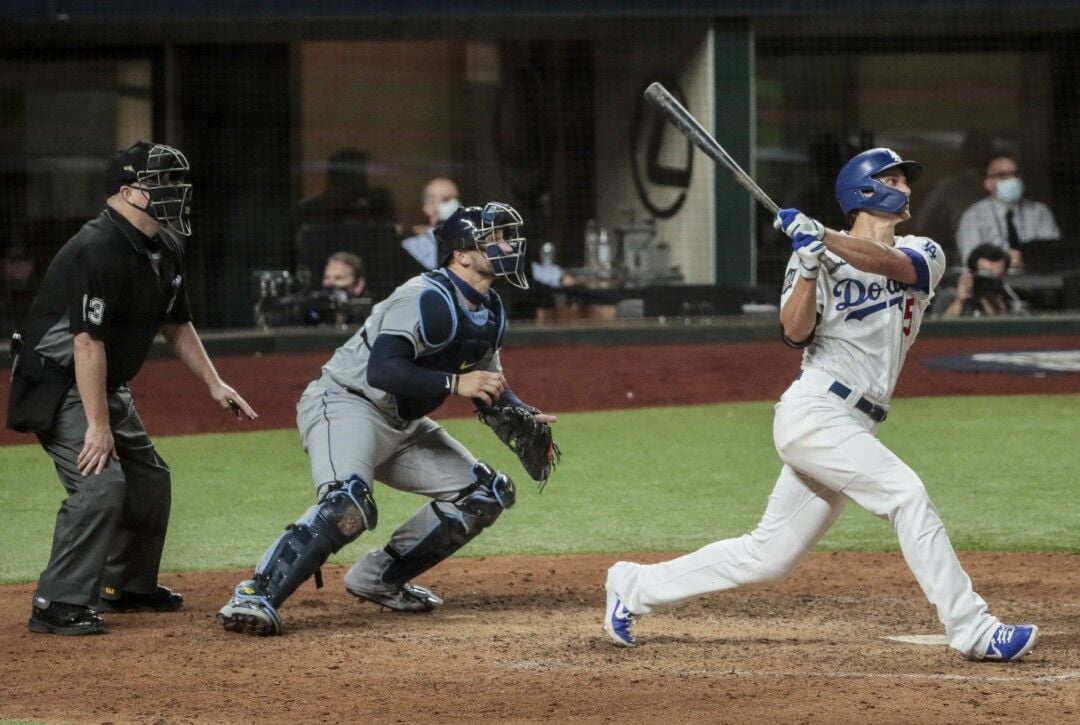 CONCORD – As Game 1 of the 2020 World Series neared in Arlington, Texas, Tuesday night, Globe Life Field was starting to get a little rowdy.
Los Angeles Dodgers and Tampa Bay Rays players chattered down on the field as pre-game activities wrapped up, Fox television cameras prepared to go live, and the roughly 10,000 fans lucky enough to land tickets for the Fall Classic settled into their seats.
Suddenly, amid all the business taking place, the loud shrill of a whistle echoed throughout a portion of the monstrous facility. It wasn't a train whistle, although one person on the scene would later say it can be nearly that loud at times; this was a whistle was from a person in the crowd.
Instantly, the player wearing jersey No. 5 for the Dodgers whipped his head around and looked up to the stadium's second level. He didn't have to guess what was going on. He knew who the whistle belonged to and what it meant. After all, he's been hearing it for the better part of two decades now.
And only one man alive had a whistle like that.
At that moment, Corey Seager turned around, looked into the upper reaches of the stands, smiled and waved. Staring down proudly, waving back feverishly, were his mom and dad, Jeff and Jody Seager.
No extended dialogue was needed.
The whistle, courtesy of Jeff Seager, was simply Corey's doting parents' way of letting him know they had gotten to the game safely and they were there to support him.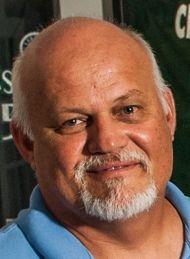 Just like they've always been.
With that, now that his pre-game routine was complete and he was in the right mindset, Corey joined the rest of his Dodger teammates and got refocused.
For the baseball championship of the world.
This is Jeff and Jody's second time on a World Series trip to see Corey. The first time was in 2017, in what was just his second full year with the team. That, of course, was the year after he gained nationwide fame by being the unanimous pick for National League Rookie of the Year.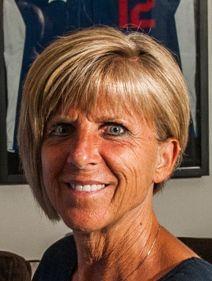 And his leading man good looks while living in the shadow of Hollywood certainly didn't hurt his popularity, either.
The Dodgers lost that 2017 World Series in seven games to the Houston Astros, but Corey's parents have shown up again, with a pandemic raging, carrying hopes of finally bringing baseball's greatest prize back to Cabarrus County.
The Seagers are Kannapolis residents, and they had three sons star at Northwest Cabarrus High School – first Kyle, then Justin and later Corey. Kyle also is currently a Major League Baseball player, having just finished his 10th season with the Seattle Mariners, and Justin went on to star for the Charlotte 49ers and spend some time in the minors.
Corey, of course, has enjoyed a blessed four-year stint with the Dodgers, although sidelined by some serious injuries along the way, but now he's in the throes of the best postseason of his life.
Actually, it's one of the best postseasons anybody in the storied game's history has ever had.
Corey headed into this week's World Series on the heels of being named the National League Championship Series Most Valuable Player after knocking five homers and RBIs to take out the Atlanta Braves. Jeff and Jody certainly don't want to get in the way of any momentum Corey has going, so they've tried to keep their distance while in Arlington.
But they've actually had to keep their distance.    
Because of the coronavirus, Corey and his fiancée, Mady, are in the MLB bubble, which is limited to postseason participants and a select few loved ones.
Jeff and Jody arrived in Arlington Monday evening, and their time with their son has pretty much been limited to a few brief FaceTime calls and some text messages.
It's nothing like three years ago, when they got to see Corey up close every now and then and chat with him after batting practice before games.
"It's very different here," Jody told the Independent Tribune. "I guess because it's limited capacity (in the stadium). But there was still a lot of chanting (at Game 1). I was pleased. It's not the atmosphere you would expect with a World Series game, but it was awesome."
Game 1 certainly was pleasing for anyone rooting for the Dodgers, and much of Cabarrus County – largely Braves country -- is doing just because of Corey. Los Angeles stormed to an 8-3 victory on Tuesday, and Corey played well. His sharp eye at the plate resulted in three walks, and he scored a run to help the Dodgers take a 1-0 lead in the best-of-7 series.
This year, instead of traveling to and from Houston, which is where the Dodgers' 2017 Series opponent was located, the Seagers have been limited to the same city, the same 11th-floor hotel room, a few eating spots, and the stadium.
But that hasn't doused Jeff and Jody's enthusiasm as they've cheered on their youngest son with some other Dodgers' parents seating relatively nearby.
"The stadium was mostly empty," Jeff said of Game 1. "About every other row, they blocked off a section with people in it. The row in front of you was blocked where no one could sit there, and they kind of staggered it. If you looked across the stadium, there were all these little pockets of people. But it got pretty loud a couple of times."
Added Jody: "Only four people could sit next to each other, so if you had more than four in your group, it's four seats and then, like, six empty ones, and then four seats.
"It's been great, but it's still very stressful, though. I guess it's because we're parents."
That's one thing to remember about this special moment: At the end of the day, even though Corey is a grown man at 26 years old, it's still like Jeff and Jody are watching their little boy play baseball.
It just happens to be with an international audience joining them.
Sometimes, even though both their boys are big-league veterans now, Jeff and Jody still have to pinch themselves as they watch proudly.
Just yesterday, it seems, they were watching Corey and his brothers in tiny parks in Cabarrus County. Now, here he is, starring for one of the most famous franchises in all of professional sports. And for the next couple of weeks, he's in a sparkling 40,000-seat Cadillac of a stadium, playing in a game being broadcast in 15 different languages through 200 countries or territories.
To say it's hard to believe is an understatement.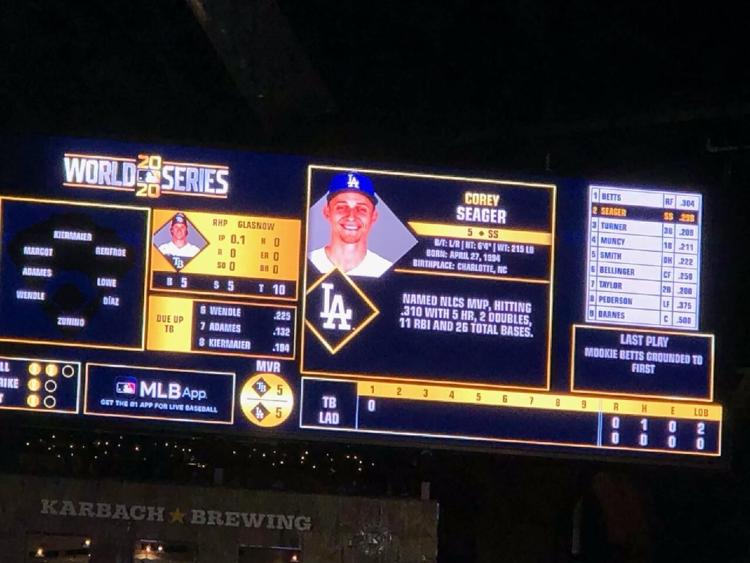 "He's our child," Jeff politely reminded a reporter who said Corey definitely wasn't a child anymore.
He sighed as he took inventory about where his baby boy is today.
"It still does shock us," Jeff said. "It still happens with Kyle after 10 years in the league. Every once and a while, it hits you, whether you're sitting watching them on TV or you're in the stands, like we are now. We reflect on it and think how special it is and how blessed we are. Yeah, it still hits you."
"We're just so proud of all three of them, but I think it hits me more when other people say things to you," she said. "Sometimes it becomes the norm because that's their job; they do it every day. But when other people come up to you and start conversations and you realize how amazed and how in awe they are, you realize, 'Wow! That's my Corey Drew!'"
You know it's serious when a mom uses her child's first and middle names.
Jeff and Jody definitely had reason to cheer in Game 2 Wednesday night, too, even though it ended with a loss for the Dodgers.
Earlier in the game, Corey reached base with a hard hit double. Then, in the eighth inning, he blasted a 425-foot solo homer to center field that closed the gap to 6-4. It was his seventh home run of the 2020 playoffs, putting him at the top of the heap for most postseason home runs by a shortstop.
Only, three players – at any position – have ever hit more postseason homers in a season: Barry Bonds (2002), Carlos Beltran (2004) and Nelson Cruz (2011) hit eight.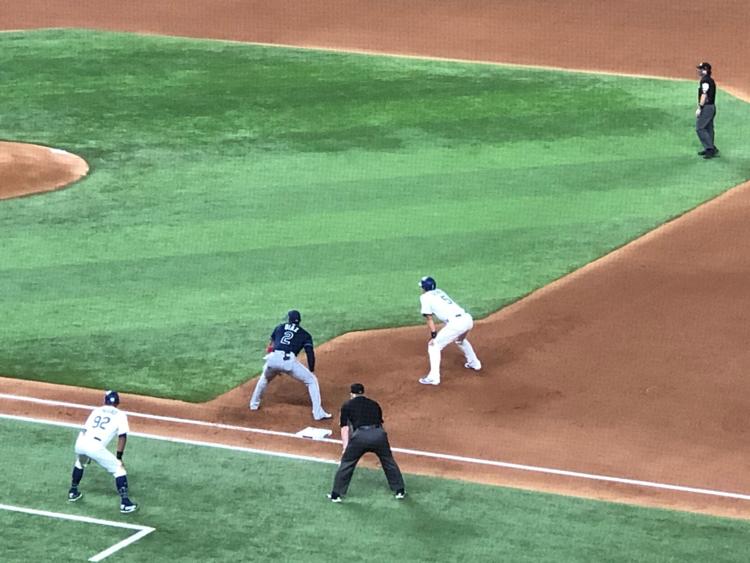 The Fox announcers again sang Corey's praises as he rounded the bases, and it looked as if he'd begun a late rally for the Dodgers.
But that wasn't the case. The Rays held on to their lead and tied the series heading into tonight's Game 3.
Still, Jeff and Jody remain optimistic. Plus, for the Series games over the weekend, there will be reinforcements for Corey, as some cousins and uncles plan to join Jeff and Jody at Globe Life Field.
Not that they plan to get in his way.
"We do try not to bug him too much," Jody said, "because their day starts hours and hours before the game is, so we don't really want to stress him. If we have questions, we try to contact some of the Dodger people or Mady. We just don't want to bug him, because he does have his routine and likes to stick to it to have that confidence."
Ah, but there probably will be another whistle before this Series is over, just to let Corey know they're there.
The Whistle from Jeff started, as Jody recalls, "back before the boys were in middle school."
If you ever attended any of the Seager boys' games back then, whether they were in Little League or starring at Northwest Cabarrus, chances are you heard the whistle, too.
"You can hear it," Jody said. "It's very ..."
"Loud," she finally says with a laugh.
Jeff gets a little sheepish as he talks about the origin of The Whistle because it seems he's taken some flak about it over the years.
"Well, I used to get accused," he explained, "because I used to whistle and kind of point something out that I saw was going on with either (the boys') swing or something they were doing playing basketball or whatever.
"I guess I wasn't supposed to do that – technically -- but I did it anyway."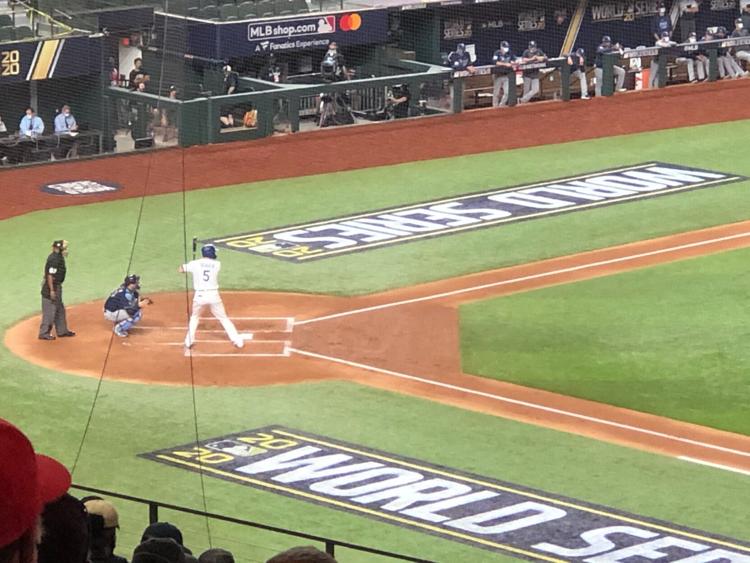 Jeff got a good chuckle as he talked about the day his sons got their retribution.
"It's pretty funny because one time I was playing in a charity softball game, and they started whistling to me," Jeff said. "It was a little payback."
Years later, The Whistle – and countless hours of hard work -- has produced three sons who've played America's Pastime at the professional level, two at the highest.
And one son who's deep in the heart of Texas, three wins from a World Series crown, with his mom and dad watching proudly.
Be the first to know
Get local news delivered to your inbox!