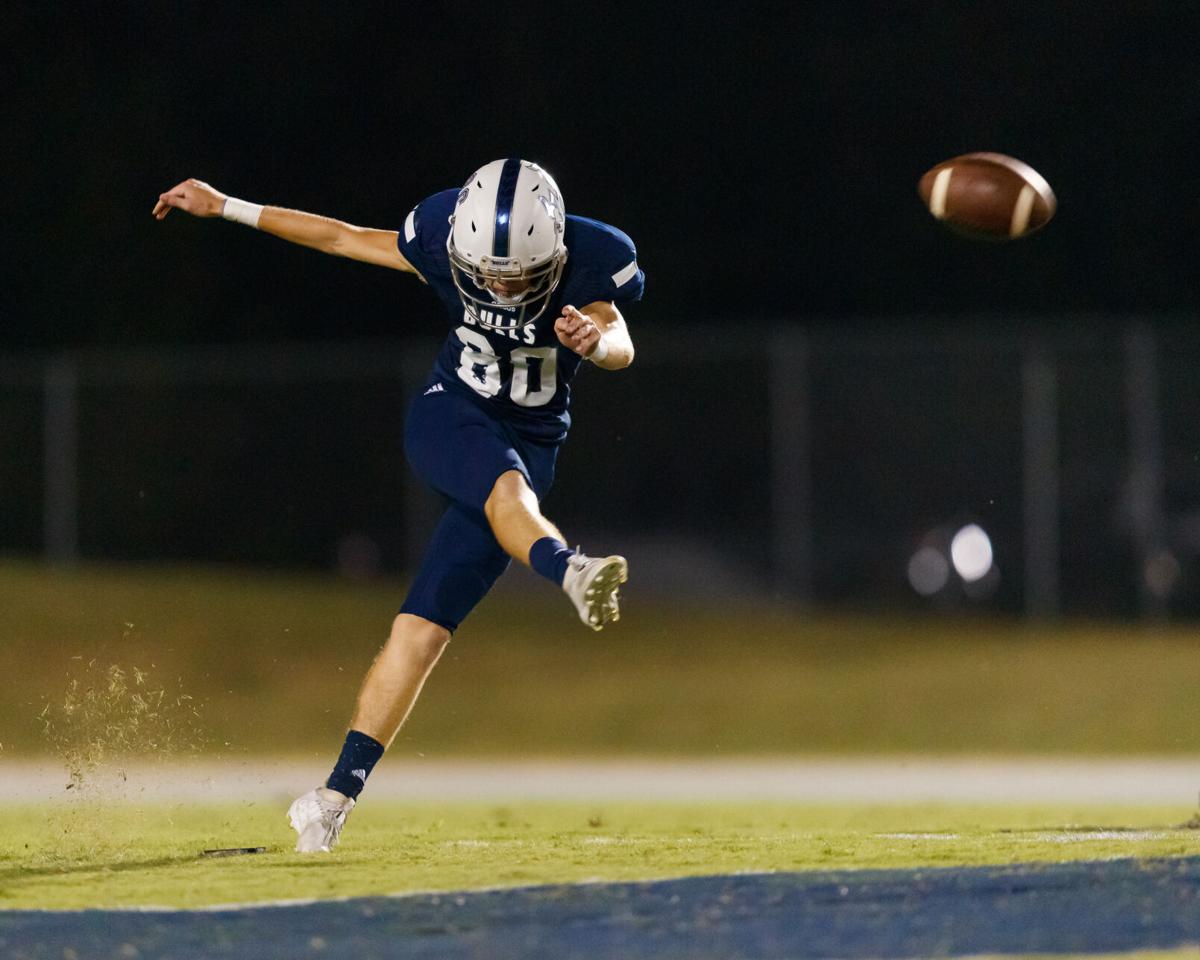 It's that time again. Well, we're less than a week away.
The COVID-delayed "2020" high school football season starts for Cabarrus County teams on Friday, and just about everybody is excited, including this sports editor because I want ALL the local kids to have their seasons this year.
As I'm sure you've noticed, you haven't seen much in the paper lately about high school football. This is a tremendous change from pretty much every year, when we produce our award-winning high school football preview section and give you a rundown of what's coming for the season.
It pains me that we aren't doing anything like that this year, but as we all now know, the past year has been like none most of us have ever experienced.
COVID has affected everything, starting with North Carolina's high school sports schedule. Teams are playing at all times of the year, and a bunch of sports are going at once.
Like, who'd have ever thought we'd be starting high school football in February? Now, instead of coats and toboggans, we could see folks in the stadium in tank tops – and not just the kids in rabid student sections on "Surfer Night" or whatever fun theme they've come up with for the game.
Anyway, the difficult part for me as a sports editor is that everything is going on – seemingly at once – and it's hard to provide coverage for all of it at the same time. At least at the level I'd like. So during the fall season, we didn't get to do as many in-depth stories as I'd like, or we missed some key events.
For instance, it really bothers me that we didn't get to write about more cross country runners or swimmers or volleyball players. And when basketball season got its late start and melted into the other sports seasons, it REALLY made things difficult.
Which brings me to football.
Even though we haven't done things like our preseason player and team rankings or overall team previews, we do plan to cover as much as we can, and we'll strive to make sure it's the best it can be.
And while we'll be getting a slow start with familiarizing you with all the county football teams, I still believe it'll be worth clicking on our website, www.independenttribune.com, or buying our paper to check out how we chronicle this unique season.
But here's the thing: Football season is beginning right in the throes of the high school basketball state playoffs and also while sports such as softball, boys and girls golf, and girls soccer are getting wound up.
And did we mention it's already boys soccer season, too?
There's still going to be a lot going on at one time, so bear with me. I'll need a little help.
For starters, as I do annually, I ask all coaches and/or team statisticians to send their game results to jhorton@independenttribune.com on the occasions we aren't able to personally cover your event. This is extremely important this year.
(I'll advise parents in advance: Unless you're approved by the head coach, don't send information from a game and expect it to immediately show up in the paper. I would need to confirm it with your favorite team's coach, so please ask someone affiliated with the team to contact me. I'll get it in. And to the coaches who regularly report their results, I appreciate you more than you know.)
My mission is for us to finish out the school year strong and have the best coverage of Cabarrus County sports. That's my central goal, even though it's been a tough road in "2020."
So here's to a great football season! Good luck to all nine Cabarrus County teams we'll be covering this … uh, spring!
And in April, when baseball, track and field, girls tennis and wrestling – wrestling in April?! – roll around, we'll be doing our best for you, too.
2021 Cabarrus County football schedule
Northwest Cabarrus at A.L. Brown
Central Cabarrus at Concord
Greensboro Grimsley at Cox Mill
West Cabarrus at Jay M. Robinson
Mint Hill Independence at Hickory Ridge
A.L. Brown at Central Cabarrus
Monroe Central Academy at Concord
Jay M. Robinson at Northwest Cabarrus
Cox Mill at West Cabarrus
Hickory Ridge at Charlotte Garinger
Central Cabarrus at Northwest Cabarrus
Charlotte Harding at Jay M. Robinson
Monroe Central Academy at Mount Pleasant
Hickory Ridge at Mint Hill Rocky River
West Cabarrus at A.L. Brown
Charlotte Providence at Central Cabarrus
Jay M. Robinson at Cox Mill
Concord at Northwest Cabarrus
Mount Pleasant at Wadesboro Anson
Charlotte Myers Park at Hickory Ridge
South Mecklenburg at A.L. Brown
Central Cabarrus at Cox Mill
Concord at Jay M. Robinson
Northwest Cabarrus at West Cabarrus
Marshville Forest Hills at Mount Pleasant
Matthews Butler at Hickory Ridge
A.L. Brown at Jay M. Robinson
Northwest Cabarrus at Franklinville Providence Grove
Mount Pleasant at Montgomery Central
Hickory Ridge at Hickory Ridge
West Cabarrus at Central Cabarrus
Northwest Cabarrus at Cox Mill