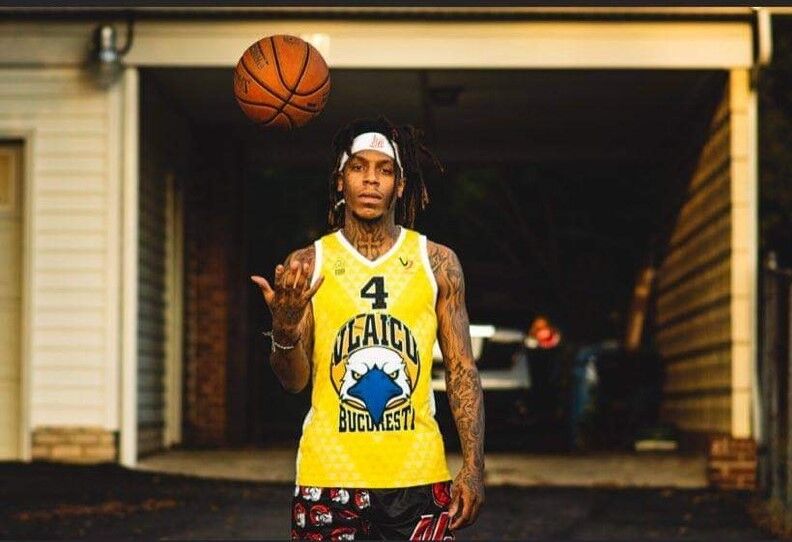 CONCORD – Nothing will stop Ameer Jackson's journey to basketball euphoria.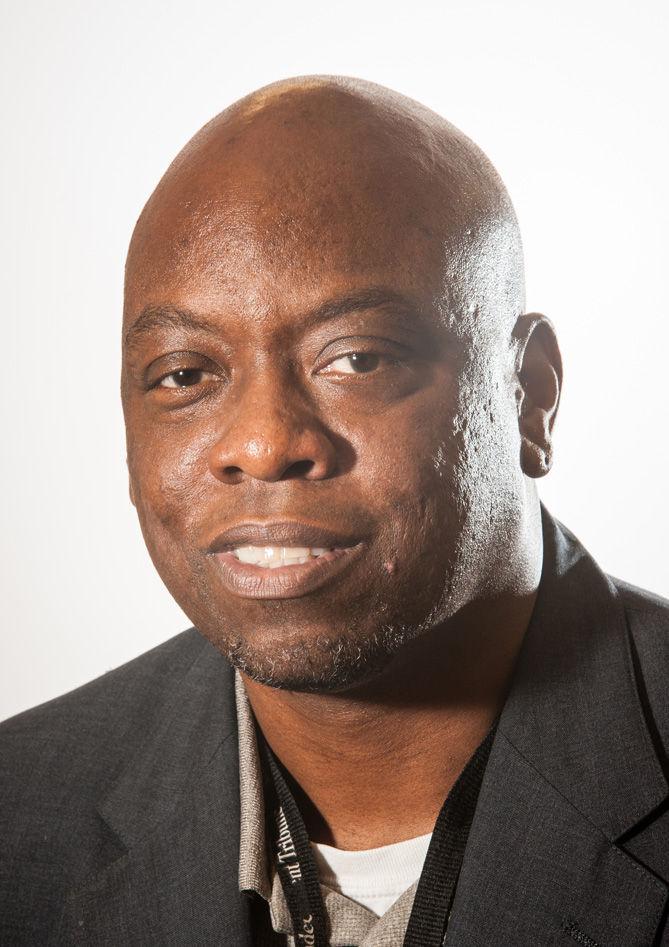 Not injuries. Not COVID-19. Not bodies of water.
It's just the way the former Northwest Cabarrus High School standout is built.
He's handed lemons? He's getting 10 pitchers of lemonade, plus a lemon meringue pie and a smoothie on the side.
And goodness knows Jackson's had his share of lemons over the past year and a half.
It started in the spring of 2019, when, coming off a spectacular season starring as the leading scorer in Qatar for Al-Khor SC, he tore the anterior cruciate ligament in his right knee. Suddenly, instead of going back overseas and capitalizing on his great season with a new, bigger contract, he'd have to stay home in Kannapolis and rehab.
Around that same time, the coronavirus struck, which made things even more tenuous as he began his comeback. And then, once he felt back to full strength, security in Qatar tightened because of the pandemic, so he wasn't even able to return for an encore campaign.
But the resilient Jackson always seems to find a way.
He recently got some good news when he learned that a club in Iraq -- Ghaz Al-Shamal – was interested in his services as a high-scoring point guard. Jackson signed a one-year deal with the club and will be flying out at the end of the month to continue his professional basketball odyssey on foreign soil.
No, the league's not as big, and the money isn't what he preferred. But he's still living his dream. And that's all that matters.
"I had been waiting on my visa to Qatar because I was initially signed to Al-Khor in July, but the coronavirus spiked up in the league over there, so they weren't really allowing any more visas for Americans," said Jackson. "So I had to reroute to Iraq.
"I really liked Qatar because it has more freedom, it's more open. Iraq was the backup move, but it's a good league, too. I think I'm going to like it."
Jackson's basketball journey has included many stops. After leaving Northwest Cabarrus following two impressive seasons, he headed to Fork Union Military Academy in Virginia. He spent one season there before coming back to North Carolina for his senior year at Charlotte's Evelyn Mack Academy.
Receiving no major college scholarship offers, he headed to Dodge City Community College in Kansas for two years and then spent one season at Sam Houston State in Texas – where he tore his left ACL – and another at nearby Winston-Salem State University.
After that, with a year of college eligibility remaining, he left school and went the professional route.
He had the game, people wanted him, so why not?
The first stop was in Romania, where he took the league by storm, averaging 37 points per game. He then signed with Al-Khor SC of the Qatar Basketball League, and his star shined even brighter. 
That 2018-19 season, he averaged crazy numbers of 24.1 points, 10.2 rebounds, 5.8 assists and 2.3 steals per game.
He was feeling good. He was feeling the love. Many hailed him as the best point guard in the Middle East.
The big payday was coming, and he could taste it.
Until one day, his left knee betrayed him as he made a move, and the ball stopped bouncing for Jackson for a while.
But again, Jackson isn't one to wallow in self-pity. Emotionally, he stayed strong, doing everything he needed to do for his knee to heal properly. Yes, it was tough going through this for the second time in his career, but being a basketball player is the path he chose, and dadgummit he was going to see it through for as long as he could.
When he got the clearance from doctors to start training again, he was ready.
These days, Jackson goes harder than ever, although he's switched up his routine a bit. He spends most of his days working out around Charlotte with former A.L. Brown star Teven Jones, who once played at the University of Virginia.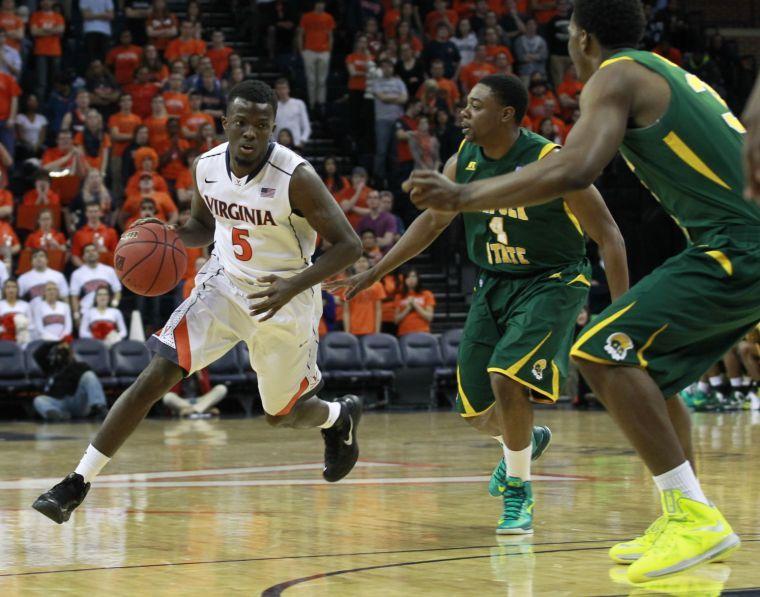 Jones, who graduated from A.L. Brown in 2011, has become a successful trainer with clients such as Jackson, former Concord Academy and Wake Forest standout Codi Miller-McIntyre and other professionals like ex-Virginia player Akil Mitchell and N.C. State's C.J. Bryce.
Jones' training company is called Under Pressure Skills Workouts. Jackson said he begins his days with leg workouts to keep them strengthened, then trains with Jones before ending the day with another leg workout by doing things such as calf raises or routines wearing ankle weights.
"Tev has helped my game so much," Jackson said. "This is the best that my body has ever felt. I'm way better than I actually was before the injury. One, I'm watching what I put in my body and how I stretch; I take care of it, I'm more cautious now than I was before the injury. And two, I've been in the gym, just locked in, doing a lot of skill work with Teven. Working with him, I've taken my game to a whole 'nother level, and it's just going to getting better and better.
"I'm looser, I have more mobility. So it's like the injury helped me, but then again, it set me back money-wise because I was going to be having a big contract after that season in Qatar, being the No. 1 scorer. But it's all about timing and situation, so I'm not going to rush the process. I know I can get back."
Another thing that's changed? No pickup basketball games for Jackson.
"I shied away from pickup this season," he explained. "That's how I tore my ACL after that Qatar season. Nobody did anything; it happened because I wasn't taking care of my body, but I'm actually scared of pickup now. I lost a lot of money last season just sitting there watching, because I was playing pickup.
"Now, I don't do anything but work out with Tev and get shots up. A lot of friends got on me about that. Like Codi Miller-McIntyre, he stays on me about doing unnecessary stuff that can get me hurt. Now, I've adopted that mindset. I just work out and pace myself."
'I am my brother's keeper – and vice versa'
Jackson also has been doing workouts with someone really close to him: his little brother, former A.L. Brown standout Amare Haynie.
Jackson and Haynie have the same mother, Bridget. Jackson was raised by Bridget along with Haynie's father, Anthony, who's played an instrumental role in Jackson's life. And the Haynies raised sons who can hoop.
And let's just say Jackson's little brother isn't so little anymore.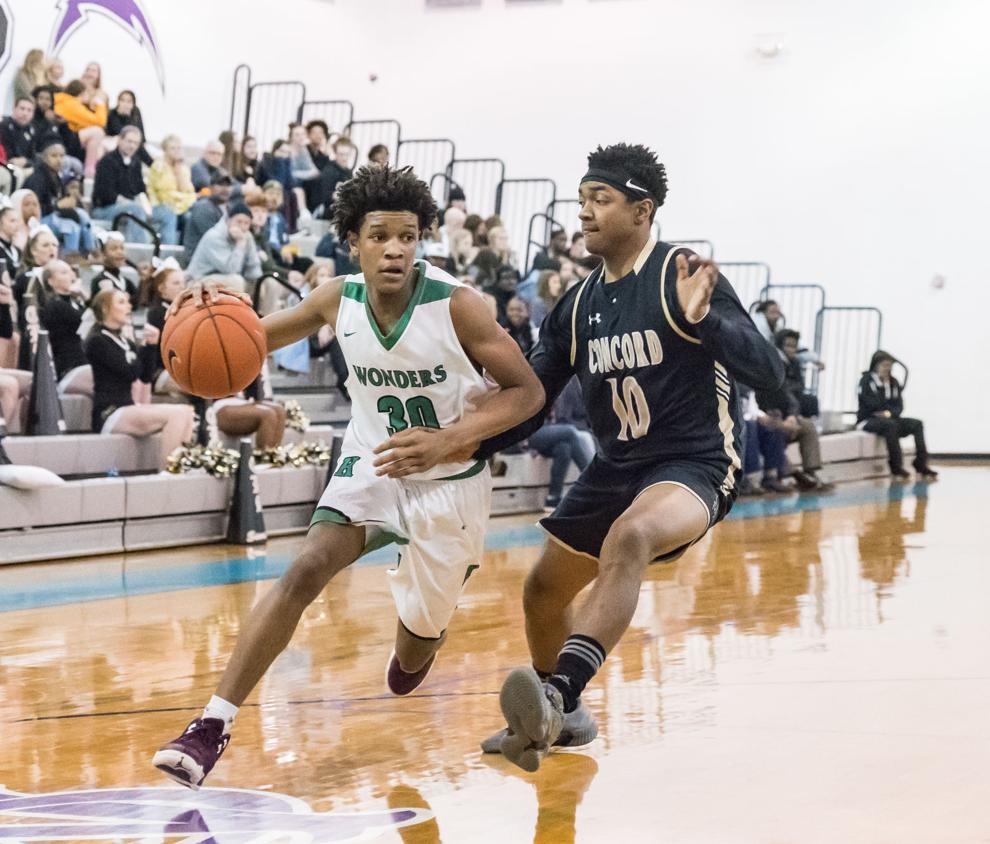 "Man, Amare is now 6-5 and change, and he's got a lot more muscle!" the 6-foot-4 Jackson exclaimed.
Haynie, now a junior at Winston-Salem Christian School, was also recovering from an ACL injury this year, but he remains one of the state's top recruits in his class, possessing offers from several Division I programs. Jackson brags about how no colleges have backed off his little – ahem, younger – brother because of his injury.
"He's recovered well from ACL," Jackson said. "Amare's a beast! He was walking around about seven days after surgery like it was nothing. He's tough. He has, like, 11 offers, and he's still getting a lot of interest from schools, even after they heard about the ACL. Ole Miss still calls my stepdad every day."
Don't get it confused; Jackson hasn't just been the big brother taking his little brother to school on the court during workouts. That might've been the way it used to be, but not anymore.
"We worked out together all summer," Jackson said. "He and I have been locked in together. He's been 'getting in' me a little bit. He's young, and I was doing that recovery rehab, and I was trying to catch up to him. He helped me a lot.
"He and I are very competitive. If we play pickup, he says he's (going to guard me). I'm more disrespectful, and I say I'm not going to guard him because he's not good enough."
"When we play pickup, everybody knows we're brothers because we're arguing," he continued. "I'm telling him he can do better. We always push each other to get better. I want to be better than him, and he wants to be better than me. Now, I can actually say he's tough competition, because he's got a pro body. I don't put anything past Amare anymore. I don't treat him like a 'Little Amare' anymore; he's a 'Pro Amare' to me already."
Now, it's time for Jackson to take his show to Iraq. He believes the work he's put in has paid off. He's waited long enough, through the injury, through COVID, through the all the no's from Qatar.
Now, at long last, his basketball journey continues.
"I'm very excited," he said. "It feels like it's been too long. It's been about a year and five months, so I don't care where I play, and think I'll love Iraq.
"But this process made me so much of a better person all around. It really helped me. I really started keying on skill work and things I need to work on. It helped me see the game a different way.