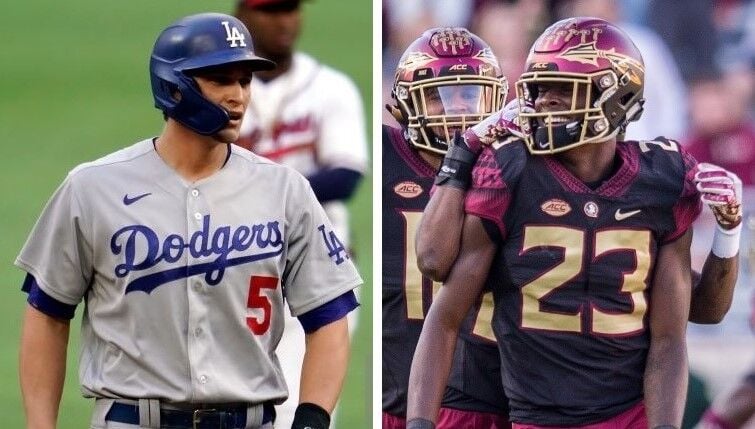 CONCORD – Cabarrus County residents put on a collective smile while watching Game 3 of the National League Championship Series late Wednesday night.
Granted, many people who live 'round these parts are Atlanta Braves fans – which is why we run so many Braves story in our newspaper – but pretty much everybody is a Corey Seager fan. So it gave us a warm feeling to see the former Northwest Cabarrus High School star play so well in the Los Angeles Dodgers' record-setting 15-3 victory over the "home" team.
Despite the pandemic, the past month or so has actually been a pretty good time for Cabarrus County's professional athletes, especially against teams from their home state.
Former A.L. Brown football star Brandon Parker came to Charlotte with the Los Angeles Raiders and got a win last month, for one thing.
But it's truly been a special time for Northwest Cabarrus, as Seager's big night on Wednesday was preceded by former Trojan punter/kicker Bradley Pinion also taking down the Panthers last month and fellow alum Bubba Wallace signing a surprising deal with Michael Jordan and Denny Hamlin to drive in the NASCAR Cup Series next year.
This week, another well-known Cabarrus County product, Concord High grad Hamsah Nasirildeen, possibly gets to take a crack at a team from his home state.
Will he continue the trend?
Seager put on a show Wednesday night to help the Dodgers trim their best-of-7 series deficit to 2-1 against the Braves. The Dodgers wound up losing Thursday's Game 4, 10-2, and Seager, like most of his teammates, didn't play particularly well.
But on Wednesday night, he looked like the guy all the experts predicted he would be before injuries and surgeries sidelined him, clearing the stage for Cody Bellinger to become the new face of the Dodgers.
A lot of people played huge roles for the Dodgers Wednesday; that's just the way it works when a team puts up 15 runs. But there's no denying that Seager fueled it all.
Immediately after lead-off hitter Mookie Betts reached base on a play that required a review at first base, the left-handed batting Seager stepped up and smacked the very next pitch for a double to left field that scored the speedy Betts. The tone was set, and the Dodgers just kept on going, finishing with 11 runs in that decisive first inning.
Seager later added a home run and single, leaving him just a triple short of hitting for the cycle – by the fourth inning. With the outcome almost certainly in hand, he left the game after that, finishing 3-for-4 with three RBIs.
The standout shortstop actually had played well the previous two games going into Thursday's Game 4, adding a homer late in Game 2 Tuesday that nearly inspired a Dodgers comeback victory. Remarkably, he needed only seven pitches to collect his last five hits before Thursday.
Seager isn't just getting hot at the right time of the postseason, though. He's had a strong season overall, and he's really showing who he is now that the bright lights of national TV are glaring.
In 52 games in the COVID-19-shortened regular season, he batted .307 with 15 home runs and 41 RBIs. As the Los Angeles Daily News recently pointed out, stretched out over 162 games, that's a 47-homer, 128-RBI pace. Seager also was a central reason the Dodgers swept the Milwaukee Brewer and San Diego Padres to advance to the NLCS.
This obviously is going to bode well for Seager when he hits free agency again soon. He previously won the National League Rookie of the Year Award (2016). And now that he's fully healthy after Tommy John surgery, he's only going to get better and better.
No matter what happens the rest of this series, even diehard Atlanta Braves fans around here have to be cheering for that.
One of the best young NFL prospects in college football right now is former Concord Spider Hamsah Nasirildeen. A 6-foot-4 hard-hitting safety for Florida State, he's turned out to be everything he was when he was playing football and basketball in Cabarrus County and more.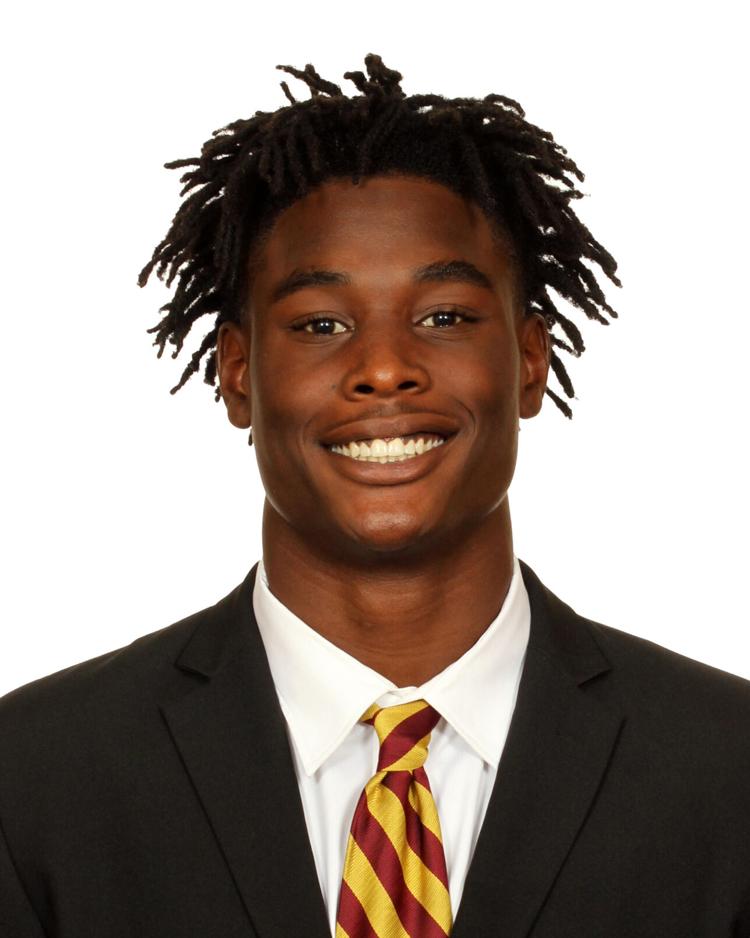 Most NFL scouts have him projected as a high first-round draft pick with the ability to change the position in the league. He's big, he's fast, he can cover, and he craves contact.
This weekend, Nasirildeen's Seminoles play host to undefeated North Carolina (3-0) in a game that will be broadcast on ABC at 7:30 p.m. Saturday.
FSU officials are not sure if Nasirildeen will play for the struggling Seminoles (1-3) Saturday, as he's been recovering from a serious knee injury last season, when he was the team's leading tackler.
This much is certain, though: Nasirildeen will be playing on Sundays.
Here's what Matt Valdovinos of Pro Football Network write about Nasirildeen, whom he has listed as the No. 3 safety in the 2020 NFL Draft:
"He may be the most versatile player in not just the safety class, but the entire 2021 NFL Draft class. Florida State has lined him up at single-high safety, in the box, as a linebacker, and in the slot on numerous occasions. This is due to his great athletic abilities and elite size. Listed at 6-4 and 212 pounds, Hamsah Nasirildeen is in the mold of an Isaiah Simmons with his ability to play all over the field."
That's pretty heady stuff, and Nasirildeen could turn out to be chosen earlier than any Cabarrus County athlete has ever been picked in the NFL Draft.