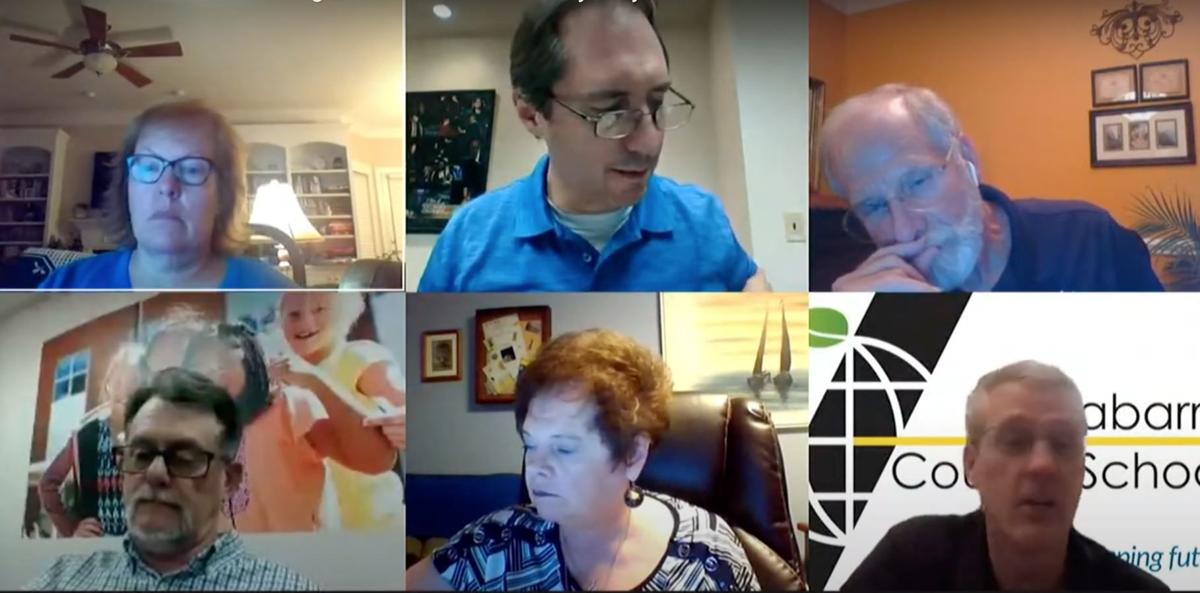 The Cabarrus County Board of Education voted 5-2 in favor of changing the name of "Patriots Plantation Road" at Harris Road Middle School at Monday's meeting.
The Board of Education will request two name changes to Cabarrus County — "Harris Road Middle School Road" and "Harris Road Middle School Drive" — and when they get a response, the name will officially be changed.
Cabarrus County received a complaint in recent weeks about the name, so the school district decided to discuss changing it at Monday's work session.
"A family had a child that was going to Harris Road Middle School and they (had) — I think — grandparents and the whole family going to look at the school, and when they went out there, they were shocked at the name of the street and that it had the word 'Plantation' in it, 'Patriots Plantation,' and considered that inappropriate and very unwelcoming, so they wanted to see what they needed to do to get that changed," Superintendent Chris Lowder told the Board of Education. "(They) called a community member, the community member called the county office and told us that this was one of many complaints about the name 'Patriots Plantation' and wanted to change it and were considering doing some things to get it changed."
'Patriots Plantation Road' is not a City or County road, it is controlled by Cabarrus County Schools so they have the power to change the name.
There were a couple of complicating factors in that Harris Road Middle School's address is "Patriots Plantation Road" which means if there is a 9-1-1 call to the school that is where emergency teams would respond. Changing the name would then require the district to make that adjustment with the 9-1-1 service. In addition, there are some other costs as well including signage and stationary.
Board members Holly Grimsley and Laura Blackwell voted in opposition to changing the name.
"I think we could pick words to absolute death when it comes to something like this," Grimsley said. "And I feel sure that there's going to be others there that can pick some other names and we're going to continuously open this up."
Kannapolis City Schools recently voted unanimously to rename Woodrow Wilson Elementary School to North Kannapolis Elementary School after an A.L. Brown student started a petition to get the building a new name.
The student was inspired by Black Lives Matter to ask for the change. Protests against police brutality have been frequent across the country in recent weeks and changes have been made across the nation and the area in response. Gaston County and Salisbury recently moved Confederate statues in response to complaints from their communities.
This would be the first name change Cabarrus County Schools has made.
"I never want anybody to be offended," Grimsley said. "I try to be fair in anything that we take a look at."
She continued: "I just feel like we're opening up some areas here that we'll have to address with other things and people will be able to say, 'Well you did it for them, or you did it for that reason, that one didn't have near the connotation that something else does.'
"I just feel like we're going to have to continuously address that and that bothers me."
The sign has already been taken down on Harris Road Middle School's campus.
Be the first to know
Get local news delivered to your inbox!