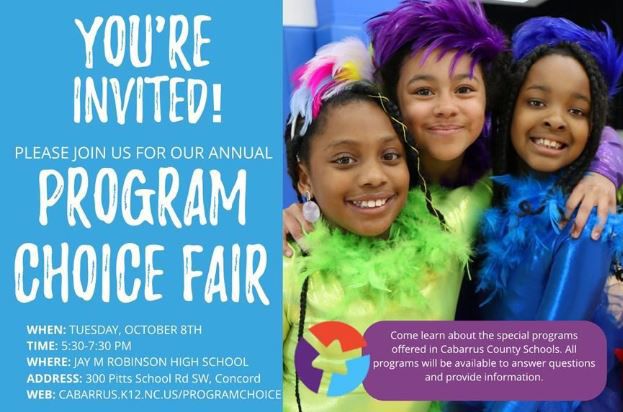 Cabarrus County Schools will host its annual Program Choice Fair on Tuesday, Oct. 8 from 5:30 to 7:30 p.m. at Jay M Robinson High School.
The fair is an opportunity to meet representatives from the 30 schools in the district that offer specialized programming. Representatives from its IB, STEM, Spanish immersion, Mandarin immersion, and balanced calendar programs will be present, along with representatives from high school academies and early colleges.
Information about the expansion of the fine arts program to include 6th grade students and the addition of two new academies, which will accept 9th and 10th grade students next school year, also will be available.
Eighth grade students also will have the opportunity to visit with representatives from these programs this week at their schools.
Food trucks for families to enjoy dinner while learning about the programs will be available.
Be the first to know
Get local news delivered to your inbox!