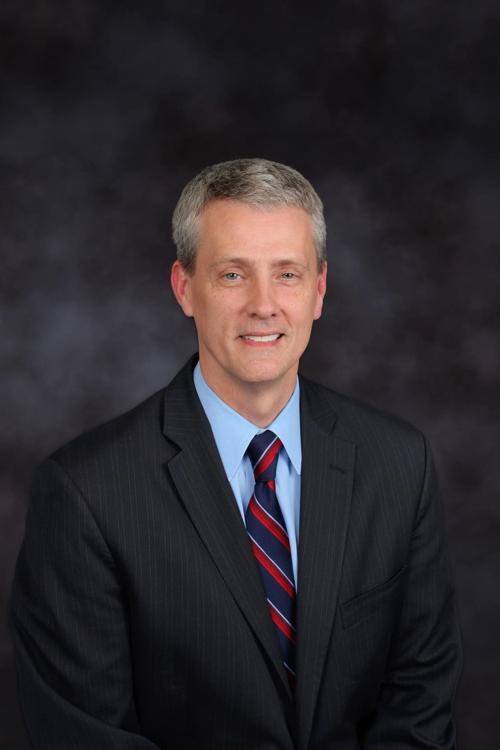 Each year I ride the bus on the first day of school. It is one of my favorite things to do for multiple reasons. It is great to ride with some of our tremendous bus drivers and see just how difficult their jobs are. They ride around in the dark trying to read a route sheet (often with a flashlight) attempting to figure out how to arrive at their assigned stops at the correct time. It is a much more difficult job than they will ever get credit for doing.
I also get to see how bus drivers become part of students' and families' lives. Parent after parent meets the driver at the bus, and says, "I am so glad to see you and know that Billy is going to be riding with you again this year." Then, as students get on the bus, the driver greets them, says welcome back, and talks to them about their summer and about the siblings that are now going to be riding the bus. It really is a tremendous reassurance about how these drivers positively begin the school day for about 27,000 of our 33,000 students.
Probably the most important thing I take away each year from riding the bus is a very simple education about our community. I am from Cabarrus County, and I have always lived here except for the four years I spent away as an undergraduate in college. I feel like I know everything there is to know about Cabarrus County. Each year, when I ride the bus, I am educated about what I do not really know about the roads where many of our students live and where they go home to each afternoon.
Each day, as I drive many of the main roads in Cabarrus County, I see thriving businesses and new development. What the bus ride always does is take me just a few streets over to the side roads where I get to see parts of Cabarrus County that people do not know exist; or if they know it, they simply do not see it because it is not a part of their existence.
We are very fortunate to live in a county that is, relative to the rest of the state, wealthy and prosperous. We live in an area that is booming and growing and where many people want to relocate. Because we are prosperous, it is easy to forget that there are still many people in our community who are not prospering and are not able to take advantage of this situation.
In Cabarrus County Schools, we will have a little over 33,000 students this year. About 40% of those students participate in the free and reduced lunch program. This means that approximately 13,000 of those 33,000 students are economically disadvantaged. Forty percent of our students live in poverty every day right here in Cabarrus County. It is really easy to drive the main roads and see development and forget about all the people, and most importantly, all the children who live on the side roads just beyond the boundaries of economic success.
One of America's worst statistics is that the MAJORITY of people who live in poverty are children. According to the Children's Defense Fund, nearly 1 in 5 children (17.5 %) were poor in 2017 compared with 11.2 percent for people ages 18-64 and 9.2 percent ages 65 and older. Research from the National Center for Children in Poverty (NCCP) states that approximately 41% of children live in low-income families, and in North Carolina, it is 48%.
The most difficult challenge we have in public education is educating students who live in poverty. This is not because they are inherently less smart than students who do not live in poverty. It is because surviving becomes a bigger priority than education. Often, the challenges that these students struggle with every day impede their education before they actually begin school and when they start school. The NCCP states, "Research is clear that poverty is the single greatest threat to children's well-being and high-quality, early care and learning experiences for children can make a difference."
It is very easy to only see prosperity when driving around Cabarrus County. After all, it definitely is a great place to live, raise a family, and go to school. Tomorrow 33,000 students will begin a new year in Cabarrus County Schools. We are thrilled and excited to welcome our kids back. We have missed them. Our incredible bus drivers are going to be driving all over Cabarrus County. They will be driving the main roads and the side roads. We will do our very best to give each student – no matter what road they live on – a learning experience that makes a difference in their lives.
Chris Lowder, Ed.D., is Superintendent of Cabarrus County Schools.
Be the first to know
Get local news delivered to your inbox!