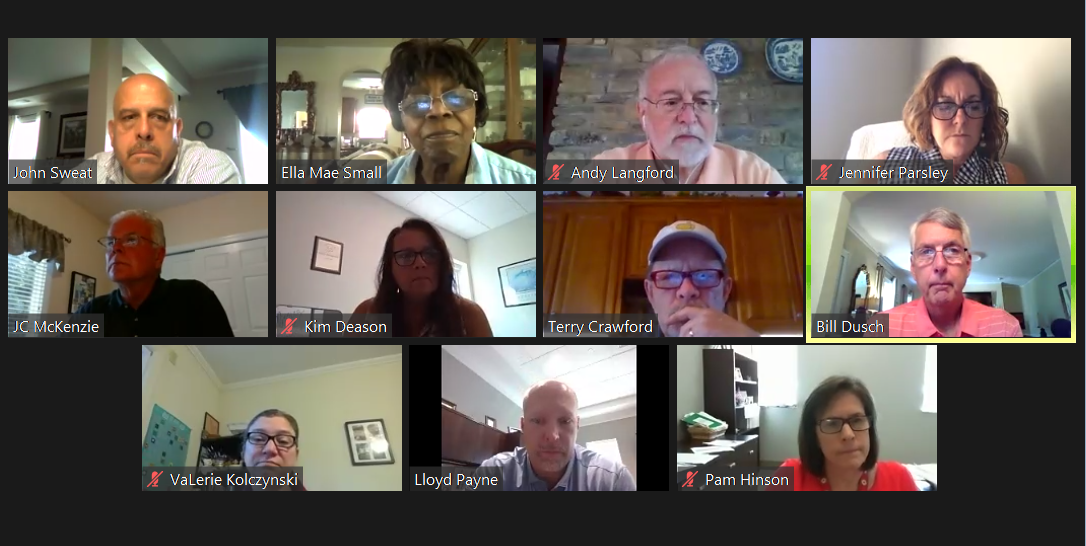 CONCORD – During a special meeting called by Mayor Bill C. Dusch, the Concord City Council voted to adopt the end of year budget amendments for the fiscal year 2019-2020 budget.
Typically, these amendments would have been voted on during the regular June council meeting, but due to the losses of COVID-19, city staff wanted to have as much time as possible to make the amendments, said City Manager Lloyd Payne.
"This is clean up for the end of the year for each of our projects. Of course with our audited statements each year, we cannot exceed – on a department level basis – expenditures cannot exceed revenue," he said. "With the COVID issues this year and the revenue shortfalls, we needed as much time as possible to try to shore this up to be as accurate as possible."
The heaviest financial impacts of COVID-19 for the city were to the tax collection rates for property and sales tax. There was also an impact on investments.
Due to the stay at home order and businesses being closed for long periods of time, sales tax collections were heavily impacted.
Despite the financial impacts, city staff were able to fund necessary services and keep operations at a normal level. Council member Terry Crawford congratulated Finance Director Pam Hinson and her team for helping the city earn the Certificate of Achievement for Excellence in Financial Reporting for the 31st year in a row.
The certificate is awarded by the Government Finance Officers Association and is the highest form of recognition for a significant accomplishment by a government body and its management.
"Congratulations Pam for winning 31 straight years for the financial excellence award. That's fantastic," he said.
Council member John Sweat joined Crawford in his praise of Hinson and thanked everyone, including the city manager and other council members, for the work they put into the budget this year.
"Great job. Great budget. It gets a little tougher each year and it didn't use to be this hard. It used to be a little easier to go through and we didn't have as many obstacles or challenges," he said. "But thank you so much. It gets a little harder, but at the same time it gets easier on us with the team coming forward having ideas and thoughts. It makes us look good. It makes the city look great. And it benefits the citizens.
Hinson thanked both council members for the praise but said that all of the praise belonged to her staff that helped pull everything together.
The amendments were adopted in one consent agenda.
The mayor announced during the meeting that due to the increases in COVID-19 trends ad cases and the continuation of Phase 2, the July council meeting would be held virtually instead of in person.
Be the first to know
Get local news delivered to your inbox!