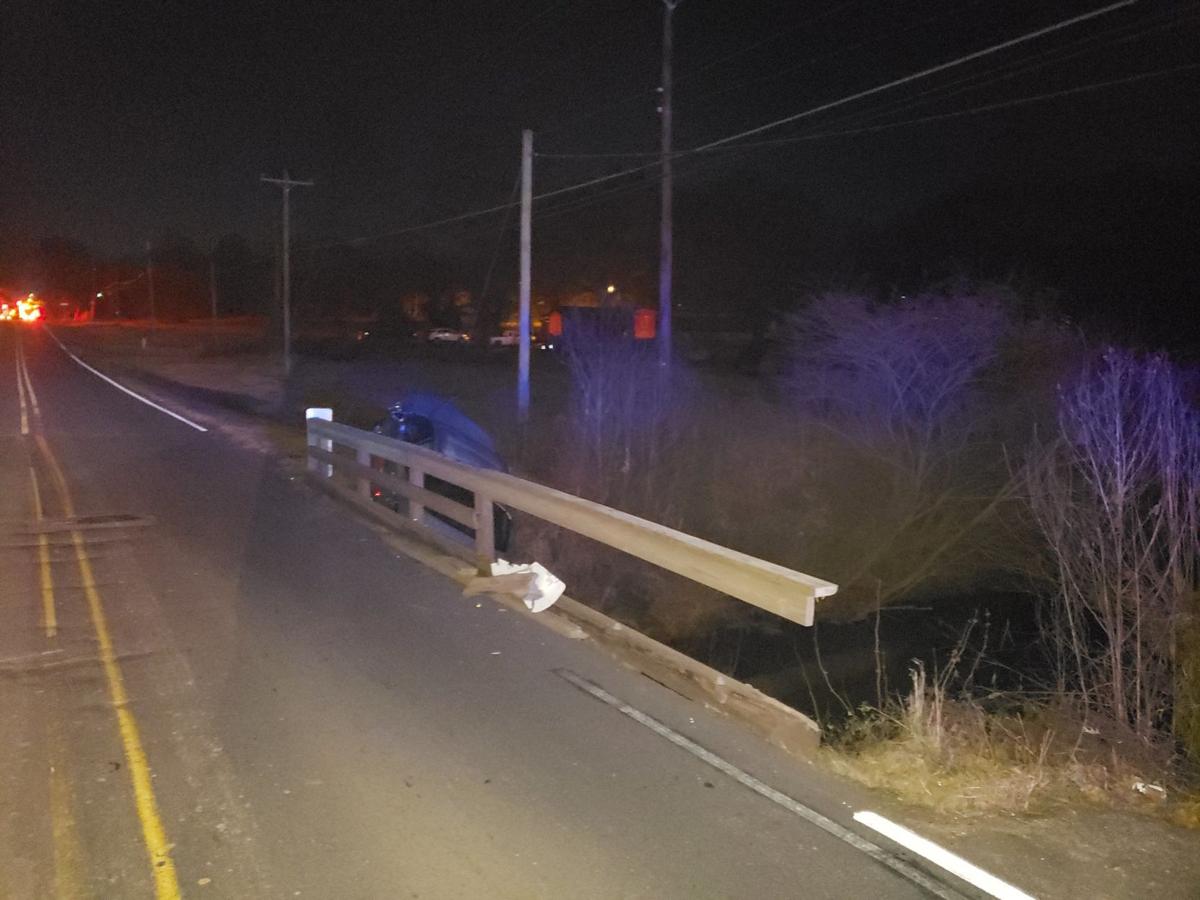 CONCORD – A 21-year-old was arrested and charged with impaired driving after his mother's car was found unoccupied in a creek off Stough Road in Concord Thursday morning.
Police were called to a single vehicle accident on Stough Road just after 3 a.m. between Roberta Road and the entrance of Frank Liske Park.
Police said the vehicle, which was unoccupied when they arrived, caused structure damage to the bridge and continued into the creek.
Officers went to the address of registered vehicle owner on Twin Oaks Court. A woman told police that she was the driver.
Police said it was later determined that 21-year-old Jordan Leake was the driver and was charged with impaired driving.
Police said that when officers located Leake, he appeared to be under the influence of marijuana and alcohol. He was arrested and taken to Atrium Health Cabarrus for a blood test.
Leake was also charged with hit and run leaving the scene of property damage.
The mother, Bridget Leake, was cited for obstruction.
Police said Bridget Leake lied to officers, and said she was the driver involved in the crash. 
The investigation also revealed that Bridget Leake drove to the scene to pick up her son, but she told officers she fell asleep at the wheel before crashing into the creek and that her son picked her up, according to police.
Police shut down Stough Road, between Roberta Road and Frank Liske Park, for a few hours.
North Carolina Department of Transportation officials also responded.
Police said the estimated damage to the bridge was about $3,000.
Be the first to know
Get local news delivered to your inbox!