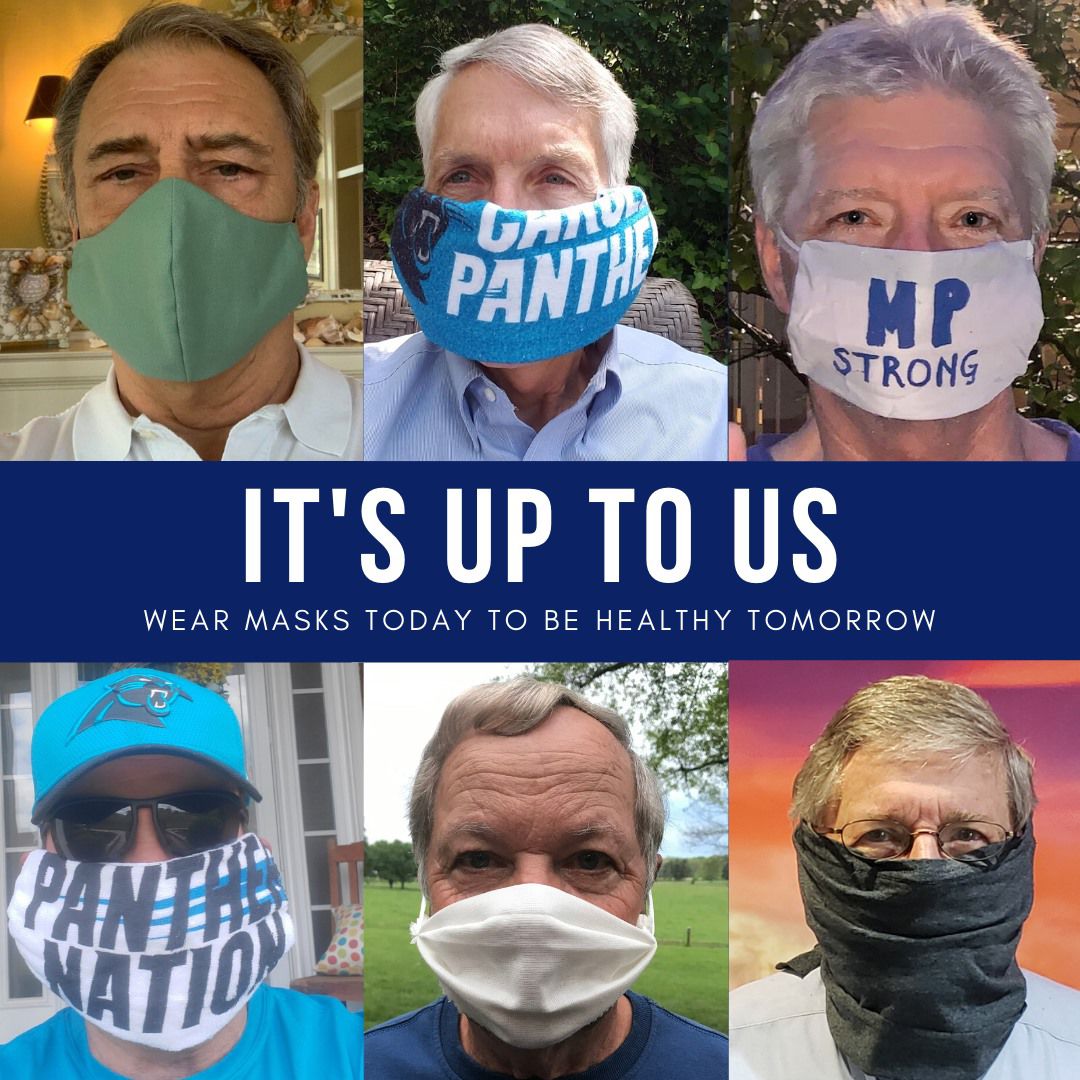 Governor Roy Cooper announced Wednesday June 24 that North Carolina would remain in Phase 2 of the reopening plan for about three more weeks, due to troubling COVID-19 increases. The governor also announced a state-wide requirement for face coverings. 
Concord Mayor Bill C. Dusch released a statement Friday, June 26, in support of the the governor's decision and provided information for local organizations to use to encourage and remind residents about the new requirement.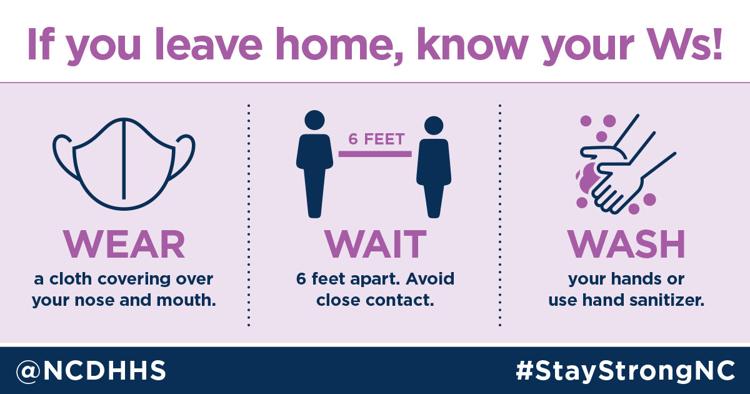 "The COVID-19 numbers for Concord, Cabarrus County, and North Carolina are heading in the wrong direction. Since North Carolina moved into Phase 2 of lifting restrictions almost five weeks ago, the rate of positive tests over 14 days in Cabarrus County has risen from 5 percent to 10 percent. There have been 10 local COVID-related deaths since entering Phase 2 on May 22.
COVID-19 will continue to take more lives if we do not take steps now to stop the spread.
Scientific evidence shows that preventative measures such as hand washing and wearing face coverings are effective ways to protect ourselves, our loved ones, and our community by lowering risk of exposure to COVID-19.
The City Council and I thank Governor Roy Cooper and NCDHHS Secretary Dr. Mandy Cohen for announcing that coverings over the nose and mouth must be worn when people are in both indoor and outdoor public spaces across our state. This step, in addition to encouraging people to stay six feet apart, wash hands, and stay home when ill, will help each of us protect our families, friends and neighbor. It is also a necessary step to restore our economy, get people back to work, and get our children back to school.
Growing evidence shows that cloth face coverings, when worn consistently, can decrease the spread of COVID-19, especially among people who are not yet showing symptoms of the virus. One such study was recently published by scientists at the UNC Gillings School of Global Public Health and the UNC School of Medicine. Please learn more at covid19.ncdhhs.gov.
I encourage businesses and local organizations to download templates for signs on face coverings here. Downloadable social media graphics are also available for use. Share your commitment with friends, family, and neighbors using the #Commit4Cabarrus hashtag on social media.
We are still in this together. Let's all do our part. It's up to us."
Main article: NC Pauses in phase 2, face coverings required in public
Read the full Executive Order
Frequently asked questions
NCDHHS interim guidance on face coverings
Be the first to know
Get local news delivered to your inbox!