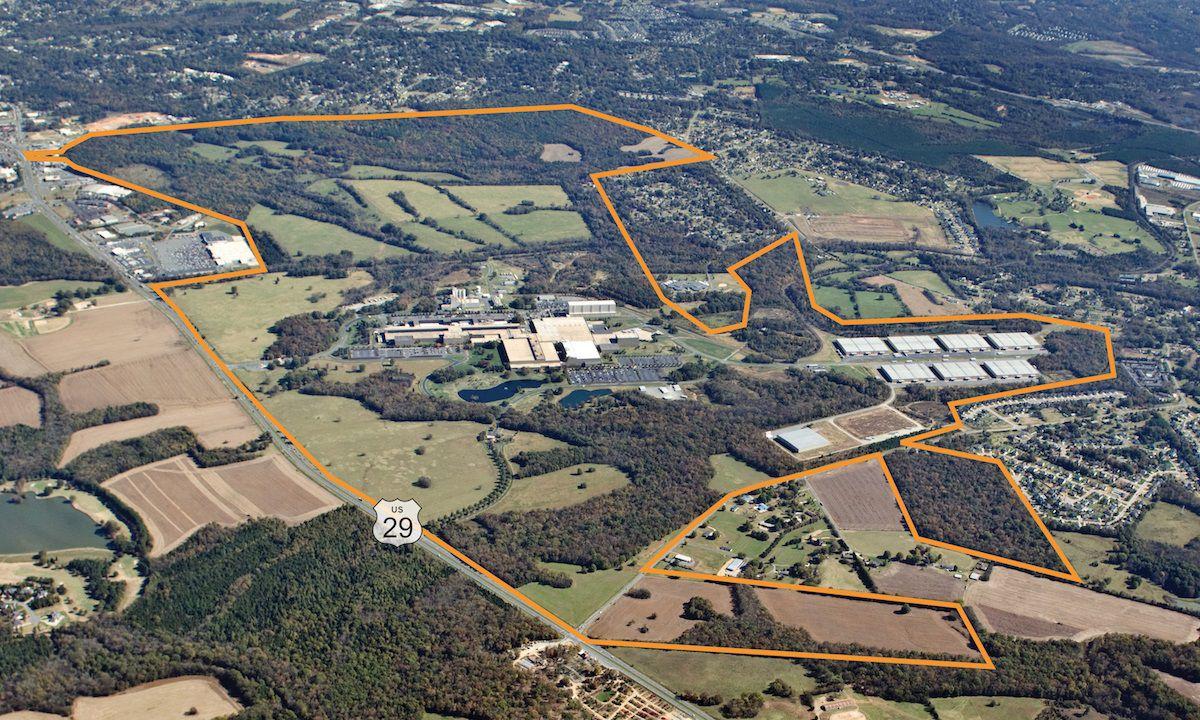 CONCORD – Cabarrus County leaders approved a grant at Monday's Board of Commissioners meeting that could bring Carvana, LLC., and hundreds of jobs, to the old Philip Morris property in Concord.
The Cabarrus County Board of Commissioners approved an economic development agreement (three years, 85 percent) between Carvana, LLC and Cabarrus County.
The approved grant is estimated to be for $660,450 for three years. The net revenue for the county during that term is $116,550.
Carvana is considering plans to purchase 90 to 100 acres at the old Philip Morris property, now called The Grounds at Concord, at 2321 Concord Parkway in Concord for a facility used for vehicle inspection, certification and reconditioning.
"They will be utilizing an existing warehouse onsite and will be constructing additional space," said Samantha Grass, the Recruitment Project Manager with the Cabarrus Economic Development. 
The board of commissioners said Carvana is investing an estimated $35 million in real and personal property, making it eligible for a grant from the city for $428,400.
That portion on the grounds at the old Philip Morris property would serve as the Southeastern inspection and recommissioning facility, and the facility would produce up to six cars per day.
Carvana will bring in 304 full-time jobs to the area within three years with average pay at $19.50 per hour ($40,560 per year), and expects to create 469 jobs within five years.
The City of Concord approved a grant to Carvana.
The total value of the City's three-year grant is estimated to equal $428,400. Based on Carvana's proposed new investment and the granting of the incentive, the City of Concord would collect a three-year net revenue of $75,600.
Jones Lang LaSalle is the real estate company representing the property at the Grounds at Concord. There are more than 2,000 acres of land on the property, north and south of Highway 29.
Carvana would occupy about four percent of the land at The Grounds at Concord.
"I think it's really important that this is about four percent of the total property out there, so we have lots of other opportunities coming along," Cabarrus County Commissioner Board Chair Steve Morris said. "I think after five years, we project 469 jobs (for Carvana). If the other 96 percent of this property came close to that many jobs, we would have a substantial number higher than we have before. It has a lot of positives in both directions."
Grass said there are no official announcements on the purchase of any other land on the property.
"We are constantly working with folks, but no, this would be the first announcement if they do decide to locate at The Grounds at Concord," she said.
A Philip Morris cigarette plant opened in 1983, and occupied thousands of jobs. It closed by 2009.
Alevo Group, a Swiss battery company, took over in 2014, but filed for bankruptcy in 2017.
Be the first to know
Get local news delivered to your inbox!