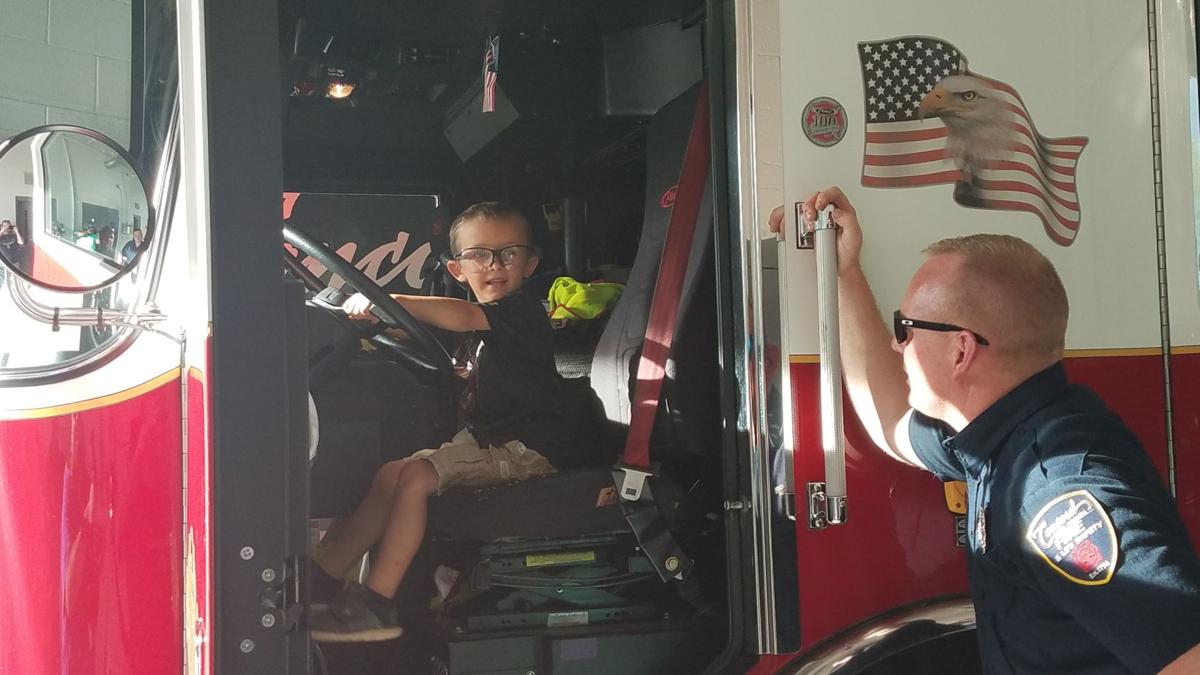 CONCORD – If her mother didn't know CPR, and anymore time had passed, Tammi Gubert knows the conversation about her son would be much different.
Instead, while her 5-year-old son ran around Concord Fire Station No. 8, she discussed about the quick-saving moment that saved Troy's life.
Gubert's mother, Anna Cain, performed CPR on Troy after he fell into the swimming pool on Memorial Day.
The family, along with local firefighters, shared their story Wednesday to raise awareness about the importance of learning CPR and making sure parents watch their children near water, especially with the 4th of July approaching.
"It's a very dangerous time. People don't think about the safety part," Concord firefighter Josh Kelly said. "They are thinking about having their friends over and what they are cooking. Be focused on safety. Be focused on the kids and try to limit their access to the water."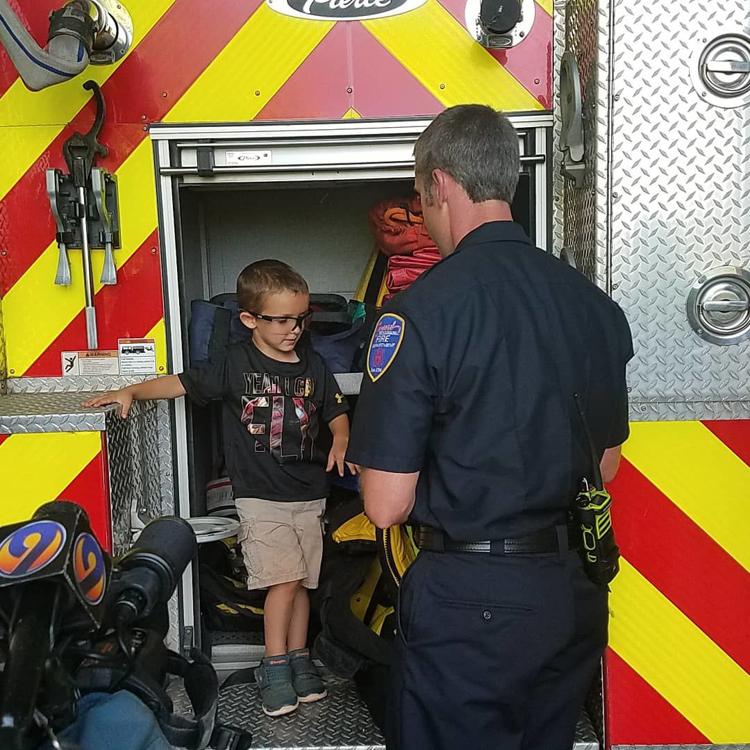 During a holiday cookout, Cain, who is CPR certified through the American Heart Association, had to perform chest compressions on a wet, cold, unconscious Troy until emergency responders arrived.
"It was the scariest moment of my life," Gubert said. "You bring your children into this world, and for a short time, my son wasn't breathing. If my mother didn't know (CPR), then where would we be?"
Gubert said all of the children were accounted for, until Troy's name was called, and there was no response. She said her sister found Troy in the water and abruptly pulled him out for family members to use CPR and call 911.
It only took three minutes for firefighters to respond, but Kelly said during that time, it was helpful that rescue procedures were used before they arrived.
Troy was breathing and had a pulse when he was carried to the ambulance. Then, in the ambulance, he started to cry – a refreshing sound to the family and emergency responders.
"This is a good story. A lot of times it's too late," Kelly said. "It was an amazing sound to hear him. Once he starts crying, you know his airways are OK and he's coming around. Everything that we preach was put into practice right there. Learn CPR, because if you do use it, you could save a life."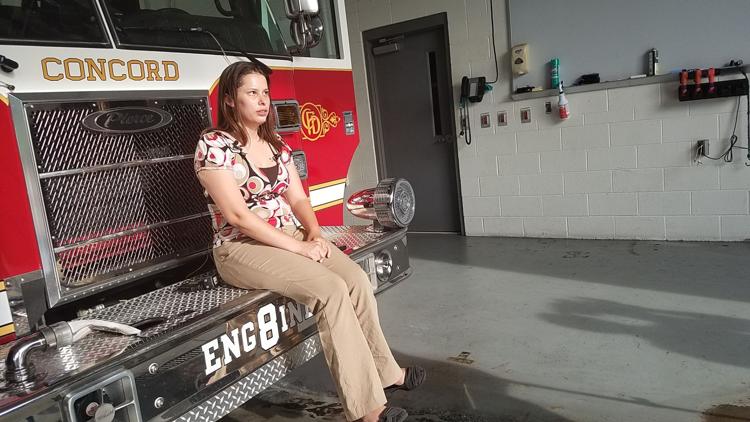 Cain, who also trains CPR, said that with her knowledge and experience, she did not panic or hesitate to save her grandson's life.
"It did not make me hesitate," she said. "The shock of seeing the condition he was in was kind of paralyzing for a moment. After that initial shock, you just respond and giving the visuals that you see, you must start compressions immediately, and that's what I did."
Days before another summer holiday, Gubert relived the terrifying incident, but also wants it to be a lesson for others.
"One of the biggest things, when there are so many people, everyone believes someone else is watching the children. It just becomes that no one is watching the children," Gubert said. "Don't turn your back to the pool when there are children around."
For information on CPR training and swim lessons through the city of Concord, visit www.concordnc.gov and click on the Parks and Recreation website.
Be the first to know
Get local news delivered to your inbox!