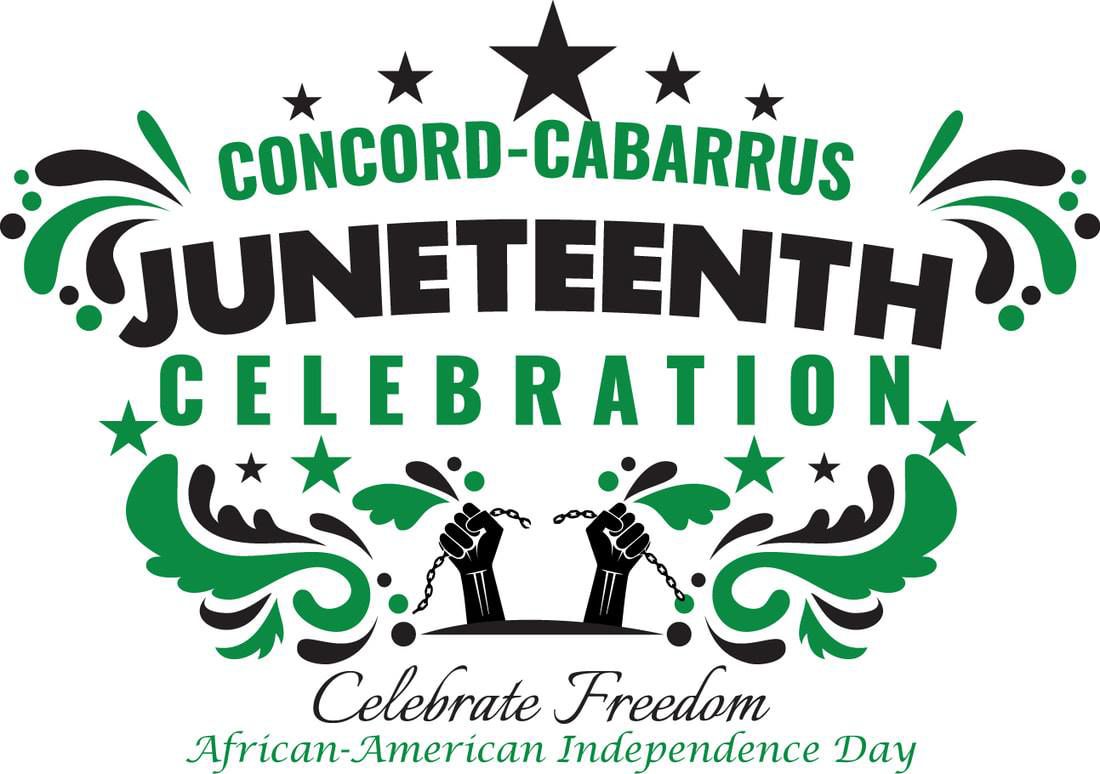 CONCORD – The second annual Concord-Cabarrus Juneteenth Celebration was held virtually today, June 19, and opened with a few words from former police Chief Betty Stocks.
"Due to COVID-19, it became apparent to our community in April that we were not going to be able to have our Juneteenth celebration and festival in Caldwell Park. So our committee planned to have a virtual Juneteenth celebration," Stocks said. "Our theme remains the same. It is empowerment through education, engagement and entrepreneurship."
The event had a live portion with Stocks and Reverend Donald Anthony of Grace Lutheran Church who opened the event with a prayer. He spoke about racism and its affects both old and current in his prayer.
"On this day we remember with thanksgiving that we are created in your image. Because of you we are the human race. Created to exercise authority over the plants and the animals," he prayed. "And yet God, in our humanness there were those who thought they could have dominion over others, thus race was established. Freedoms were denied and oppression took on another form. Today we still suffer the consequences of race in this country and so we pray for wisdom and the strength to break those chance that deny the liberty that you created for us to enjoy."
After the prayer Stocks gave a brief history on the Juneteenth Celebration. She explained that Juneteenth is the oldest known celebration that celebrates the ending of slavery in the states. On June 19, 1865 Union soldier General Gordon Granger arrived in Galveston, Texas to announce that the Civil War had been won and that slaves were free, she said. In 2019, the City of Concord proclaimed June 19 as Juneteenth Day.
This year's celebration continued with pre-recorded segments from the Cabarrus County Library, dance and music, a Libation Ceremony from Reverend Alex Porter and the homestead of Cherie Jzar.
Reverend Alex Porter performed a celebration known as a Libation Ceremony with water as his liquid of choice. As he called for remembrance of those who struggled under slavery in the past and who fought for their freedom.
"We call on the spirit of liberation tenacity courage and con strength and dedication in the fight against injustice and operation and for that we say, Ashe," he said
After each remembrance, he poured water from a glass jar in a pot of flowers.
The presentation continued with an authentic dance from Jean Caldwell with traditional music. And later, Cherie Jzar showcased her and her family's urban homestead and food forest. The homestead had raised garden plots, a beehive and chickens.
The garden plots contained strawberries, cucumbers, tomatoes, turmeric and other vegetables, fruits and herbs. They eat the food that is produced by the homestead and receive daily eggs from their chickens to eat. For watering the crops, the homestead has several rain barrels to catch water to be later used. The presentation stressed the importance of knowing where food comes from and respecting nature.
The Juneteenth celebrated completed with a presentation on black community influencers in Concord and in the nation. The slideshow gave history on people like Warren C. Coleman who owned the first African-American owned and operated textile mill in the United States. It also showcased Betty Evans Eddleman was the first African-American female elected to the Concord Board of Education in 1969.
Be the first to know
Get local news delivered to your inbox!