When Andrea King retired 12 years ago and started Esther's Heart for Transformation, Inc., she wanted to help Cabarrus and Mecklenburg Counties.
That's why she started up the Lunch Buddy Program bringing food to children at area schools who needed it.
But nine years ago when King saw a student who was so hungry he was licking his plate to get every last bit of food off of it, she felt the call in that direction. That led to Esther's Heart starting the Backpacks of Hope Program providing meals to students on weekends throughout the year.
This program has grown so much over the last nine years and never more needed than it has since the emergence of COVID-19 in the state of North Carolina. Normally the Backpack Program runs every couple of weeks in the area, but since this pandemic began, King has started packing up food every single week for what they are now calling the "Corona Feeding Project."
In the first nine years of the program King helped get 39,369 meals to children. In the last five weeks she has distributed 2,875. They went from handing out 250 meals to more than 600 in a very short amount of time.
King has teamed up with Charlotte Motor Speedway to collect non-perishable items in a bus and distribute them to children throughout the week.
This pandemic has affected so many lives in the state whether that be with a parent losing a job or a student not getting the food they need, and King jumped at the opportunity to serve those in need.
"Just knowing that you're making a difference, that you're touching lives, you're eliminating that distraction so that they can stay focused on the main thing, that is so rewarding," King said. "And that's what keeps us going."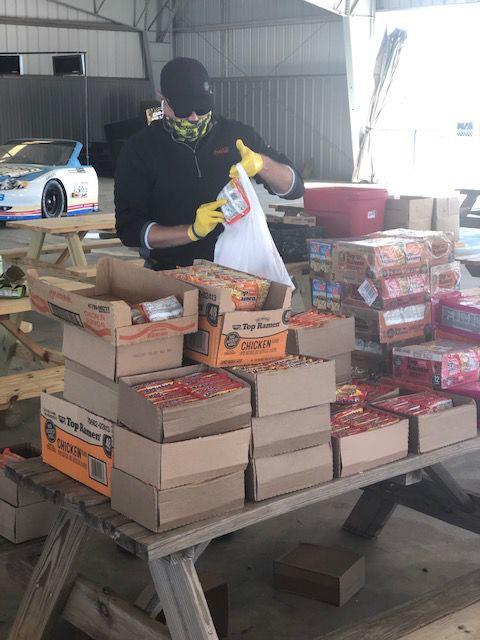 When Esther's Heart took on the assignment of providing even more meals to children with the closure of schools, they knew they were going to get some help from the community and they got it in a big way by teaming up with CMS.
And in this partnership with CMS, Levy Restaurants — which is the official food and beverage provider for the Speedway — has been donating extra food, as well.
They have also received help in other ways.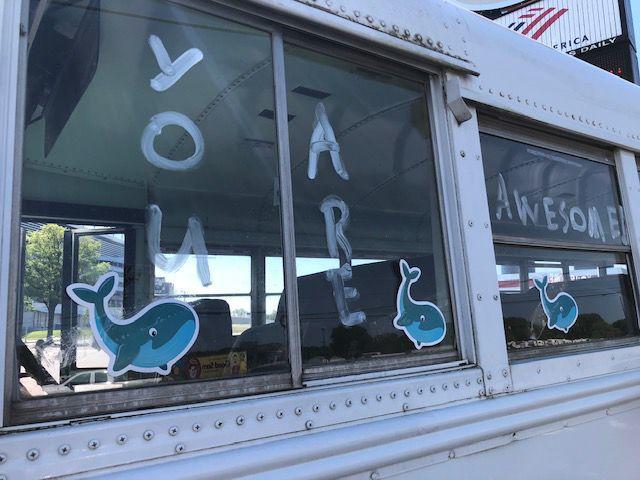 Friday, there was a donor who gave books so they could include a book with every bag of food they handed out.
That is in addition to all of the donations they have received at the bus that is on location at CMS.
"The community has definitely been there to support us to make it happen and so we are able to reach more, (and) to touch more," she said.
Esther's Heart for Transformation Inc. wasn't always supposed to be about distributing food, but that moment nine years ago really motivated King.
A good educational experience is not just about teaching and atmosphere. A child's ability to learn is very much predicated on their nutrition and not having to go through a day hungry.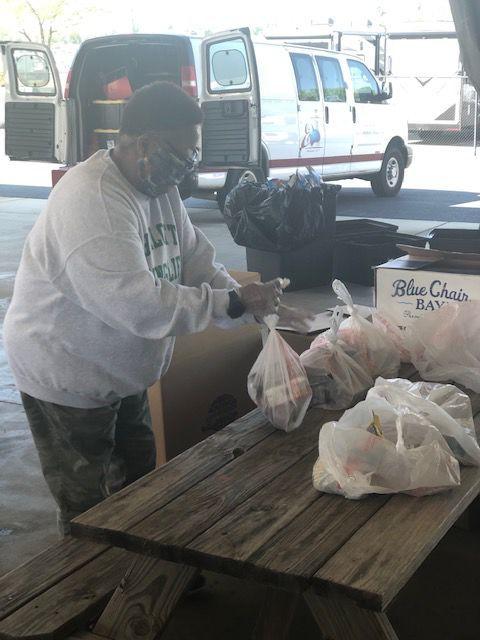 Esther's Heart originally brought the Lunch Buddy Program to 11 different schools in Cabarrus and Mecklenburg Counties 12 years ago. At the same time they were working with students on character empowerment.
But that one day changed King and drove her to make sure children weren't going hungry.
"I felt God speaking to me that that's a distraction, and until you do something about that none of the programs that you do will be effective," King said. "And that's how Backpacks of Hope started."
Esther's Heart started giving out weekend meal bags to students on Fridays.
That was the starting point for their Corona Feeding Project which they have going on now.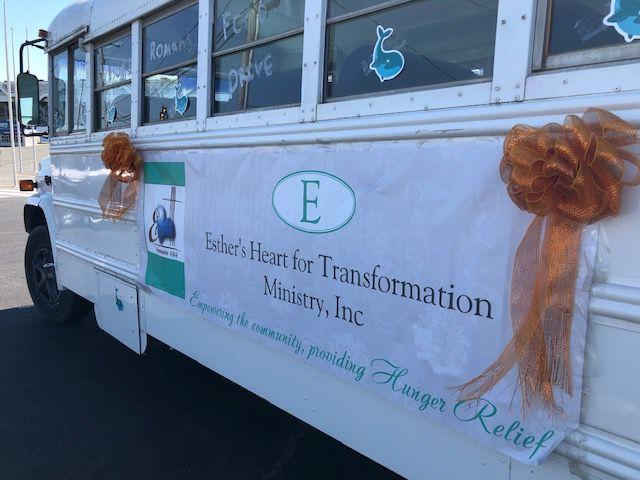 "The majority of the children that we serve, the only guaranteed meals they know they're going to have is that breakfast and lunch that they get from school and so it eliminates the distraction," King said. "What you may not know is one out of every five kids in North Carolina is faced with this distraction and when they don't have nutrition over the weekend, it takes their brain up to approximately Wednesday to catch up where they were when they left school on Friday.
"So Ms. King's theory is a lot of children have been labeled with behavior issues, but it's really a nutrition issue."
Many children in Cabarrus and Mecklenburg Counties now have less of a nutrition issue because of King and Esther's Heart for Transformation, Inc.
And because King was able to address the issue she saw her other programs were able to grow and her organization was able to expand. Esther's Heart now runs 10 programs throughout the County for students of all ages.
Also now, because King was able to address these issues and grow, she became a go-to person to help feed children during the COVID-19 pandemic.
King felt a calling to help and it has borne much fruit.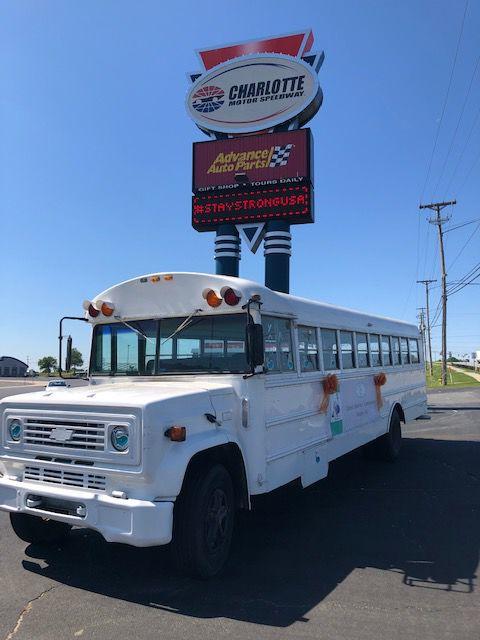 "I count it an honor to be able to be the hands and feet," she said. "An honor to have been trusted with the assignment and it is our goal to serve in excellence and serve on a kingdom-level where people will notice a difference and have an experience with their encounter with us that they haven't had anywhere else."
Be the first to know
Get local news delivered to your inbox!