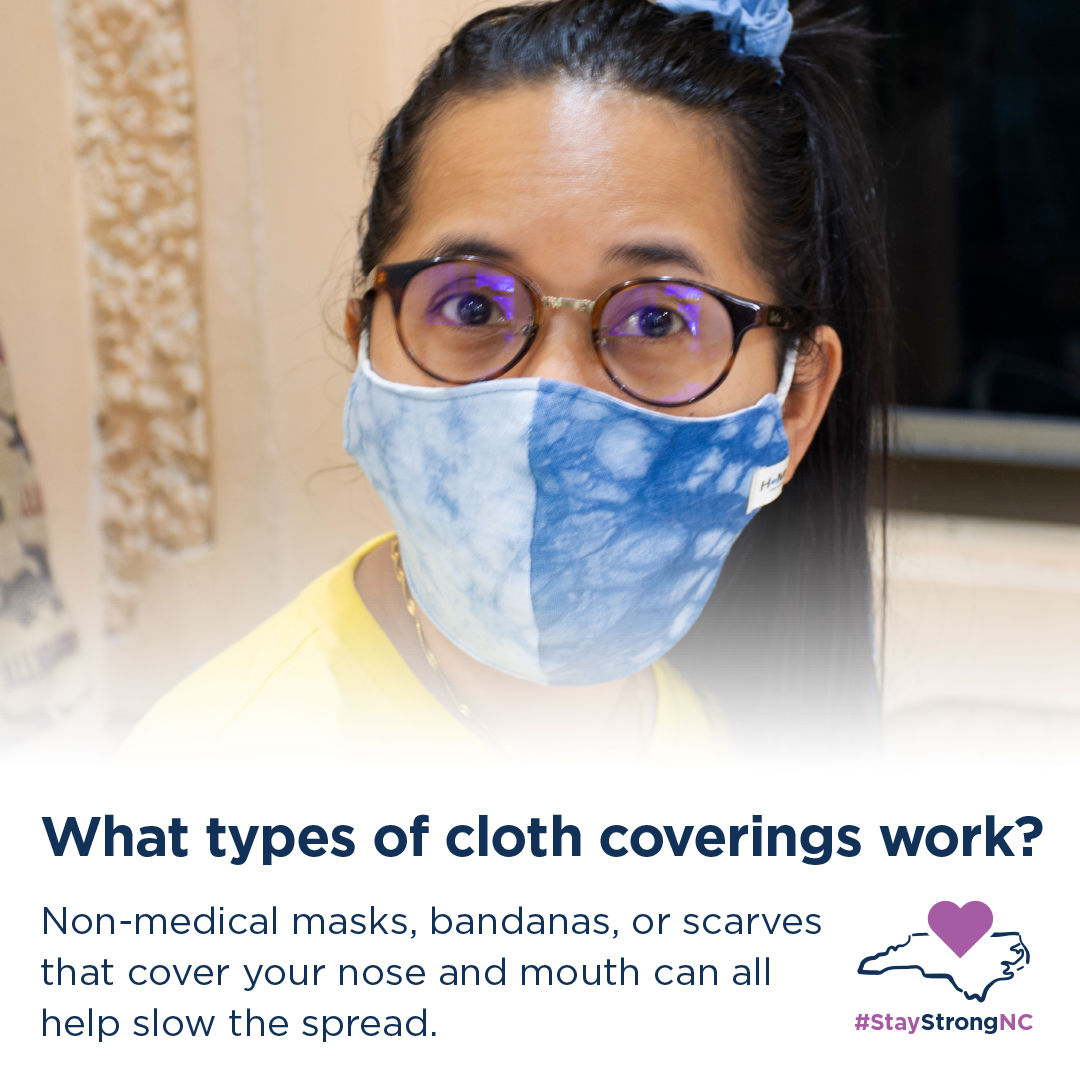 RALEIGH — Governor Roy Cooper and North Carolina Health and Human Services Secretary Dr. Mandy Cohen announced Wednesday face coverings will be required in public places for the foreseeable future as the state has seen a concerning uptrend of COVID-19 cases across the state.
They also announced the state will be pausing in a "Safer-At-Home" Phase 2 for three more weeks.
"North Carolina is relying on the data and the science to lift restrictions responsibly, and right now our increasing numbers show we need to hit the pause button while we work to stabilize our trends," Gov. Cooper said. "We need to all work together so we can protect our families and neighbors, restore our economy, and get people back to work and our children back to school."
North Carolina currently has 906 residents hospitalized due to COVID-19 with 1,271 as a result of the virus. To this date, the state has seen 56,174 laboratory-confirmed cases of the novel coronavirus.
According to Cabarrus Health Alliance's release on Monday, the County had seen 953 cases of COVID-19 with 32 deaths. 
Since the state reopened for Phase 2 in May, Cabarrus County has seen its number of cases more than double.
"I know North Carolinians are strong, resilient and care deeply about our communities," Cohen said. "We pride ourselves on helping our neighbors. The best way we can do that now is by taking the simple action of wearing a face covering that covers your nose and mouth. If we each do our part, we can get back to the people and places we love."
Up until this point in time, the use of a mask in public places was not required.
"Wearing a face covering is an easy thing to do that can make a huge impact for all of us," Dennis Taylor, a nurse, and President of the North Carolina Nurses Association, said. "A major spike in cases would be catastrophic to the system, and without your cooperation, nurses and our fellow healthcare providers will have a harder time caring for sick patients for weeks and months to come."
Be the first to know
Get local news delivered to your inbox!