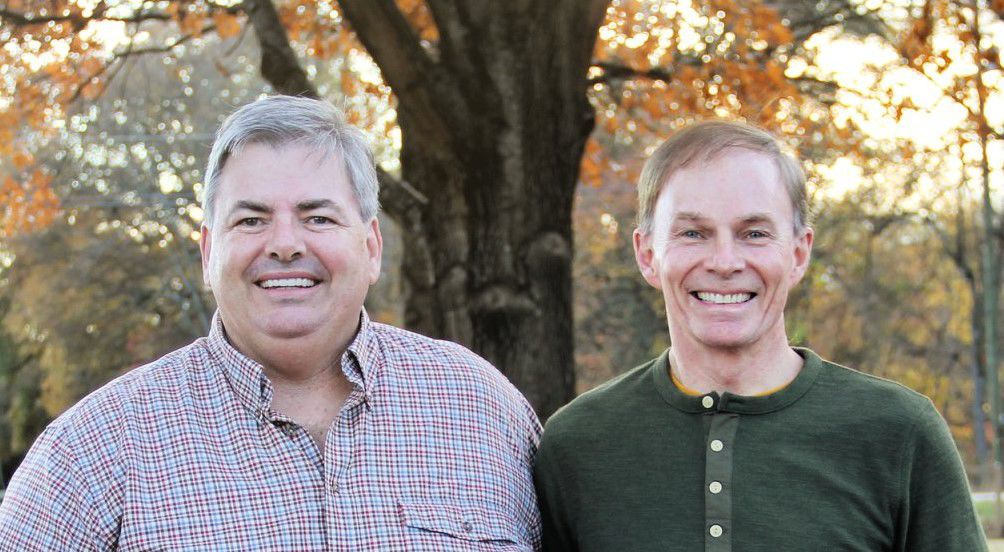 Cabarrus County School seniors received a surprise gift during graduation this month to help commemorate their accomplishments.
Stan and Chip Dobner helped CCS provide every senior a graduation T-shirts, which were passed out after the students crossed the finish line at the Speedway graduation.
Stan, president of AAPCO, said he wanted to provide something for the community but didn't know what. After talking with his brother, they both agreed that they wanted to do something special for the seniors.
"With all of this going on this year with COVID and trying to think about how we could help in any way and in any area," Stan said. "I started thinking about the seniors in high school and tried to picture myself and my kids going through that as a senior in high school."
When Stan approached Chip, CEO and Founder of AAPCO, with the idea, he called Robert Kirk with the Rowan-Cabarrus YMCA for help. Chip knew Kirk from his years serving as a board chair for the YMCA for several years and also serves on the corporate board. He also hits the YMCA basketball court a few times a week.
Chip told Kirk that they wanted to do something for every senior graduating this year.
Stan said that they got the idea after seeing how other people were serving seniors over social media.
"I had spent a little bit more time on social media and you see things that other people have done, but I didn't seen anything for a whole county school system," he said. "That is what compelled me to do something."
Kirk was able to get the brothers in touch with CCS. Direct Ben Allred said that the school system wanted to provide T-shirts for all of the seniors but didn't have the funding for it and asked if the brothers would help. They agreed.
The design was a collaboration of those at CCS and the Dobner brothers. Putting the Charlotte Motor Speedway logo on the shirt was a must, Allen said. Even though seniors weren't able to walk a traditional graduation stage, driving across the finish line was a unique memory and experience for them, he said.
Chip said that he wanted to make sure that the shirt had a message that reminded seniors that they were important and made for a purpose.
"The theme is God has a special plan for these seniors because your senior year is important and this year has not been a great senior year. And these kids have had a rough year as it is," he said.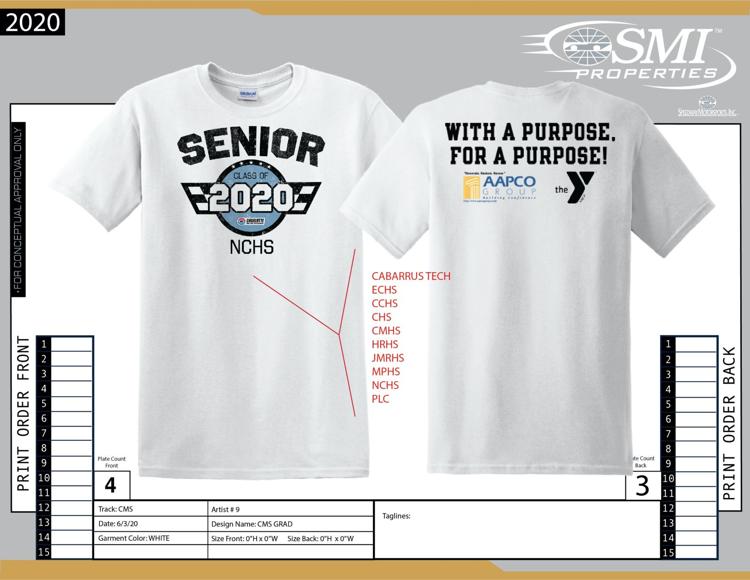 The brothers decided that the back of the shirt should read, "With a purpose. For a purpose!" from Psalm 139:13-18, Chip said.
Chip said that the phrase is meant to tell seniors that God made them each individually for a reason. He said that in the midst of the COVID-19 crisis and having an odd final semester, he wanted to remind seniors of God's love.
Stan said that he teaches Sunday school and has a few seniors in the group. He thought of them while working on the project.
"It was a no brainer. We feel very thankful to be able to help in a small way," Stan said.
Be the first to know
Get local news delivered to your inbox!