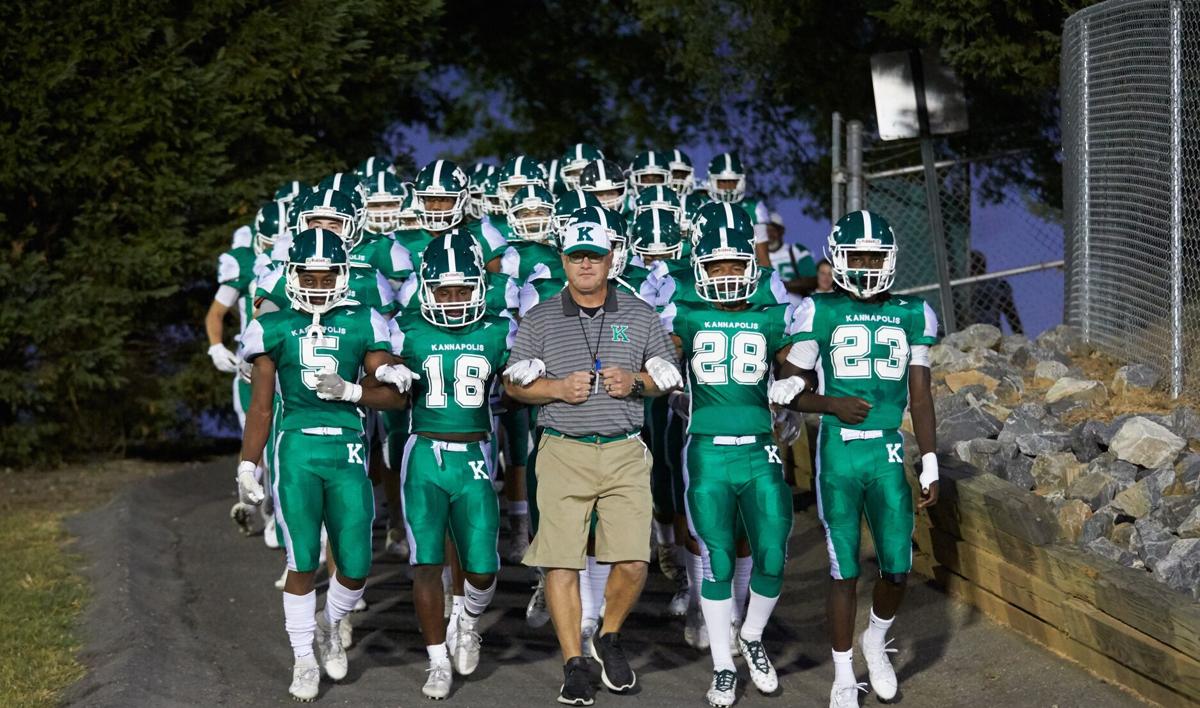 CONCORD – Mike Newsome is home now.
No, the veteran A.L. Brown football coach isn't at his Kannapolis residence, relaxing with his wife and two children this weekend. Newsome, unfortunately, is in his native Panama City, Florida, doing something none of us ever want to do: wrap up one of our parent's affairs and tending to family after a death.
Not quite a month ago, Newsome's father, Johnny B. Newsome, died after an extended illness. He was 74 years old, and he was a vibrant man who made darn sure that he gave his children a toolbox for life, a foundation for success, if you will.
All with the way he lived his life.
Johnny B. was tough, and he had a tough man's name.
"He didn't have a middle name," Newsome explained. "He just had the middle initial B., so everybody called him Johnny B."
And according to Newsome, Johnny B. didn't mince words; he told you how he was feeling. He loved hard, and he was hard on you when you needed it. Just what a father should be.
Johnny B. was a hard-working master electrician by trade, and he didn't believe in taking shortcuts in life. However, if there was a better, more practical way to find happiness and fulfillment, well, Johnny B was all for that.
And that was his perspective when, during Mike's freshman year at Mars Hill College, Johnny B. sat down with his son and asked him about his future plans.
Newsome chuckles when he recalls the moment.
"My dad said, 'Well, whatcha gonna do, boy?'" Newsome said, imitating his father's rich Panhandle-of-Florida accent.
Newsome was a smart kid – smart enough to keep good grades and become a pre-med biology major at Mars Hill.
"I told him I wanted to be a doctor," Newsome said, "and he said, 'Ah, man, you gotta go to school for, like, 10 years for that! You love football. Why don't you become a football coach?'
"I grew up in a pretty poor family, and I said, 'Daddy, they don't make no money!'" Newsome continued. "He said, 'Well, boy, every time I took you to one of them football coaches' houses to eat dinner or something, they always lived in nice houses and drove pretty nice cars, so they've got to make decent money. Plus, you get summers off and you get Thanksgiving off and you get Christmas off and spring break and all these holidays. It's got to be a pretty good job.'"
At the moment, Newsome was flummoxed.
For years, he'd been so focused on working hard in school going into the medical field that he hadn't really allowed himself to think outside that particular box. But here Johnny B. was, cutting to the chase about a viable, fulfilling career path for his son. And it made all the sense in the world.
Newsome gave it more thought, and before long, he found his calling. It wasn't in the sanitized setting of hospitals; it was in odor-filled locker rooms and toughing the elements on sidelines on Friday nights.
"I was going to try to go to med school, but I fell in love with coaching," Newsome said. "And, really, as I look back, it was kind of my dad's doing. He was the one who kind of pushed me in that direction and really encouraged me to get my teaching license on top of my biology degree. And here I am all these years later, still in coaching."
Johnny B was a blue-collar guy, an Everyman, but he knew what he was talking about when it came to sports. He was one of the best athletes to come from his part of Florida back in the early 1960s. In fact, he was the first person to win both Mr. Baseball and Mr. Football honors in Bay County.
But the woods, lakes and rivers in the area were truly his home field. Johnny B. was an avid outdoorsman, most comfortable when he was covered in camouflage, hunting and fishing for long stretches of time.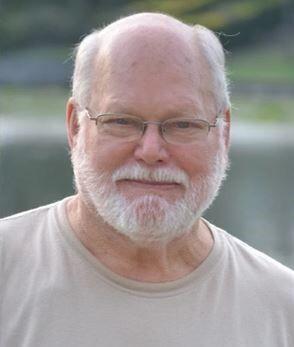 Mike, one of Johnny B's two sons, was the spitting image of his daddy, too, with the strong jaw line, broad shoulders and athletic gifts as well.
Mike was a good enough football player at Mosley High in nearby Lynn Haven, Florida, that he earned the chance to go play the sport at Mars Hill, in the mountains of North Carolina. When Mike was younger, Johnny B. would always be somewhere on the sidelines or in the stands, watching his son's every move and waiting for the game's end, so he could look him in the eyes with pride.
"He's always there at every game for me," Newsome said softly. "Always."
Johnny B was tough when he needed to be, too. He and Mike's mother, the late Brenda Newsome, drove a hard bargain when it came to sports. It was actually pretty simple: If the grades weren't strong, then the Friday night football lights weren't on.
And even if his grades were good, disrespect and poor behavior, in any form was not tolerated. There would be other forms of punishment, if necessary.
And while Newsome might not have been a perfect child, he knew not to color outside the lines too much. No back talk. No attitude.
As we said, he was a smart kid.
Shortly after Newsome wrapped up his career as a linebacker at Mars Hill, he indeed went into coaching. He began his career as an assistant and then quickly climbed the ranks into a successful program leader.
In his first job, he spent three years as an assistant for the Anson Bearcats. Then, he became a part of the first coaching staff at Matthews Butler, starting as defensive coordinator under the highly respected Barry Shuford. Five years later, he took as the Bulldogs' head coach, beginning a run of immense success.
As his career began to climb, Newsome began to see the best portions of Johnny B. in the way he led his own players: Coach hard, love harder.
Johnny B. continued to spend most of his time hunting and fishing, but once or twice a year, he made his way up to North Carolina and supported his son's teams.
Newsome's mother passed away before he reached the pinnacle of high school coaching, winning a state championship, but Johnny B. made the trip and was in the stadium when his son won the 2009 4AA championship – after which he was named the Maxpreps National Coach of the Year – and then again the following year, when the Newsome-led Bulldogs repeated and extended their winning streak to 31 games.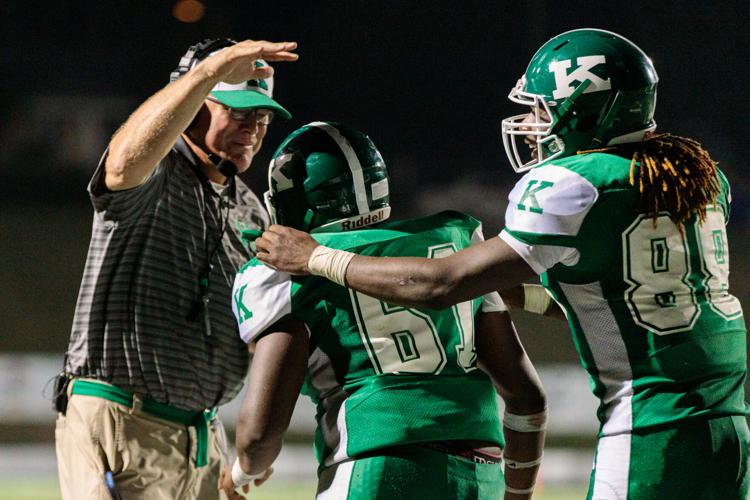 "He was able to live that experience with me," Newsome said of his father. "It was great. We weren't able to celebrate together long because there's so much going on, but it was awesome for him to be there."
It was another memory. Another way that Johnny B. had shown his son he loved him, making the drive from Florida to watch him coach from afar.
Especially with it being prime hunting season and all, it touched Newsome deeply.
Newsome had always shown his parents he loved them, but earlier this year, it was really time for him to return the favor. His father's health was fast declining, and then the coronavirus pandemic struck.
It was all a tough time, but Newsome was able to find solace in it. He had to.
"That is kind of the benefit of this COVID stuff," Newsome explained. "Right when he got really sick back in February, right before we got out of school because of COVID, I was able to teach remotely from Florida and was able to spend a considerable amount of time with my dad. I guess had to find a blessing in something."
Newsome cherished his time back in Florida over the following months, even if he was in town because of a family crisis. He realized just what a blessing it was to have had that time on Sept, 16, when Johnny B died.
"He got really sick really fast," Newsome said. "He's been in poor health for a long time. He had to go on dialysis, and he didn't like that at all, just as my dad was an active person who wanted to live his life that way. He's in a much better place now."
Because of COVID-19, there are no public-school football games taking place this fall, so worrying about how to juggle that aspect was one less thing for Newsome to have to weigh as he began the painstaking task of making plans for his father's funeral.
While he misses the games right now, he's thankful he didn't face making any decisions that might have put more tough responsibilities on his family. He knows, in his soul, that he'd have been just like Brett Favre back in 2003, when the legendary Green Bay Packers quarterback took the field with a broken heart for Monday Night Football, the day after his father, Irvin, died.
"I know if we'd have been playing football," Newsome said, "I would have done exactly what my father would've wanted me to do: He died on a Wednesday, so I know I would've practiced that Wednesday, I'd have practiced Thursday, I'd have coached in the game Friday, and then gotten in the car and driven to Florida.
"I would've left all the planning and all the tough things that had to be done up to my sister (Lynn Purvis), really.
But it made it easy for me to be able to come down and spend the week here when he died and be able to really help my family in securing all the plans for the funeral and all that stuff."
These days, Newsome is back home in Florida, helping his stepmother wrap up his father's personal effects, spending time with his family, reconnecting with his roots. The hectic life of a coach hasn't allowed for many opportunities like this.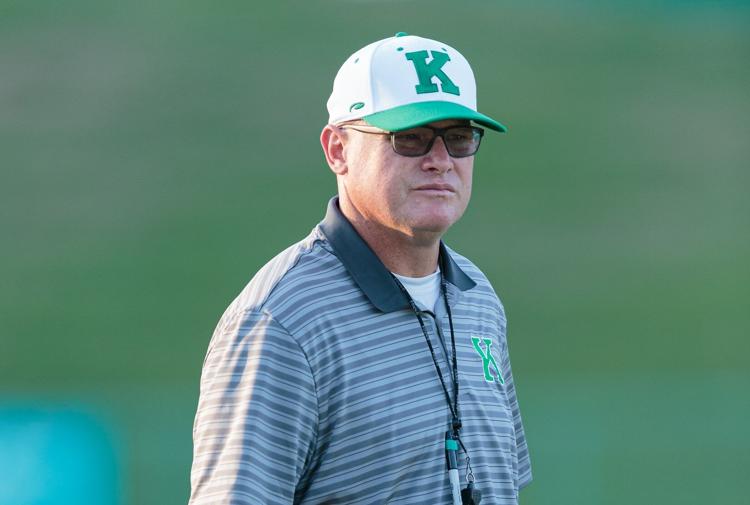 Yes, it's been tough as Newsome's driven through Panama City lately, barely recognizing parts of his hometown, which was ravaged by Hurricane Michael a few years ago. There are also the lingering memories of times with his father, which sometimes make him smile but also sadden him a bit.
But there have been some cool moments, too.
On Friday, his old high school was set to a play a home game – a homecoming game, at that. It had been more than 30 years since Newsome had walked the Mosley campus, let alone attended a game.
"I haven't been to a high school game of mine since I walked off the field in 1988," he said. "The head coach at my high school (Jeremy Brown), he actually played against me in high school, at the rival school. I stopped by and saw him this week, and he kindly gave me tickets to the game. I'm pretty excited about it."
What's more, Brown asked Newsome to give the pre-game locker room speech to the Dolphins Friday. Newsome was honored and humbled.
"I've given a lot of pre-game speeches over my career," Newsome shared, "but I'm really nervous about this one."
It must have been one heck of a speech. Mosley ended a two-game losing skid Friday by routing Gulf Breeze, 44-7. A homecoming night blowout victory. It couldn't get any better.
It was another great memory in a time that the Wonders' coach really needed it.
But when Newsome finally returns to Kannapolis, he said he'll be chockful of good memories, even after a family hardship. The biggest, he said, is one he first received a long time ago, when he was younger than most of his current A.L. Brown players are now.
Call it the Ultimate Gem from Johnny B.
"When I spoke at my dad's funeral, the last thing that I said was that every young man looks for the day that his father tells them he's proud of them," Newsome said. "That was one thing that I never had to worry about; my dad told me that often.
"Although we didn't get to spend as much time together as I would've liked, it was really good knowing that I had a father that was so supportive that he told me he was proud of me many times. That was something I never had to worry about, and I'll always have that as a memory."
Be the first to know
Get local news delivered to your inbox!