Is anyone else in full-blown weather fatigue?
By the time you read this it may be raining and howling across Cabarrus County. Of course the weatherpersons have been howling for two weeks now - the latest forecast changing every five minutes.
At this point (noon Thursday) they're calling for a lot of rain. I thought I might as well join the weather hype.
TV weather is annoying. The TV stations hype the weather constantly with their teases during the evening programming and then they break in during the middle of our shows.
They all say it's for the viewers' safety, but I doubt any of those people can get any TV reception when the storm is upon them.
The fellow over at Channel 9 repeats over and over about their "proprietary technology" all the while he's predicting boom and doom for specific neighborhoods. He's quite proud of Super Doppler 9 or whatever they call it.
FOX 46 is so proud of their Facebook page that they're about to run down my iPhone battery with "live" notifications. I counted 10 between 5:01 a.m. and 11:05 a.m. Thursday. That's too much. Where's the unsubscribe button?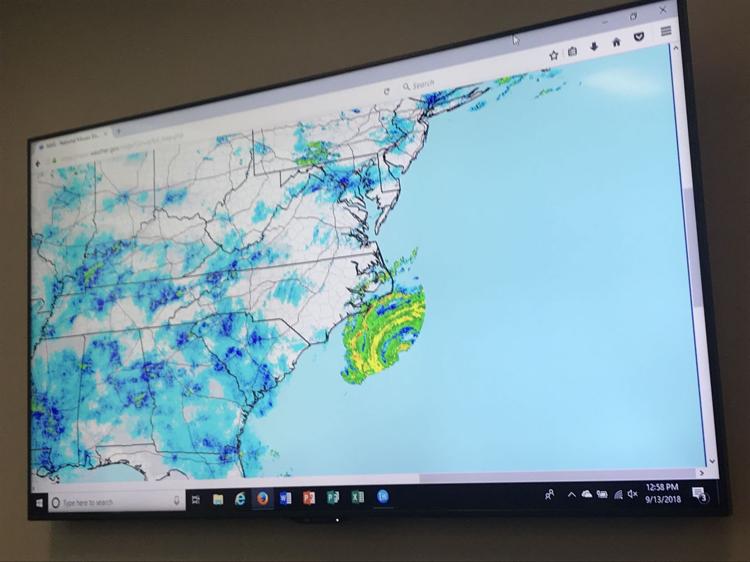 A hurricane can come this far inland. I'm just as guilty as the next person of telling Hugo stories. We went to bed on Sept. 21, 1989 thinking, "A hurricane won't come this far inland." But it did.
A church under construction on Rock Hill Church Road collapsed. I thought about that as I drove past the fellows nailing up a wall on a new house on Groff this morning.
An historic church near Barber-Scotia College had the roof torn away. The brick walls stood for a time before they were eventually torn down.
Everybody's power was out and you couldn't even get gas for your car because the pumps were electric. Trees were down everywhere.
Construction standards, especially regarding electricity and power lines, have since been upgraded. So the power issue might not be as bad or as prolonged. The folks in older parts of Concord and Kannapolis are shaking their heads right now because their power has been knocked out several times over the summer.
We're better prepared and people are taking precautions.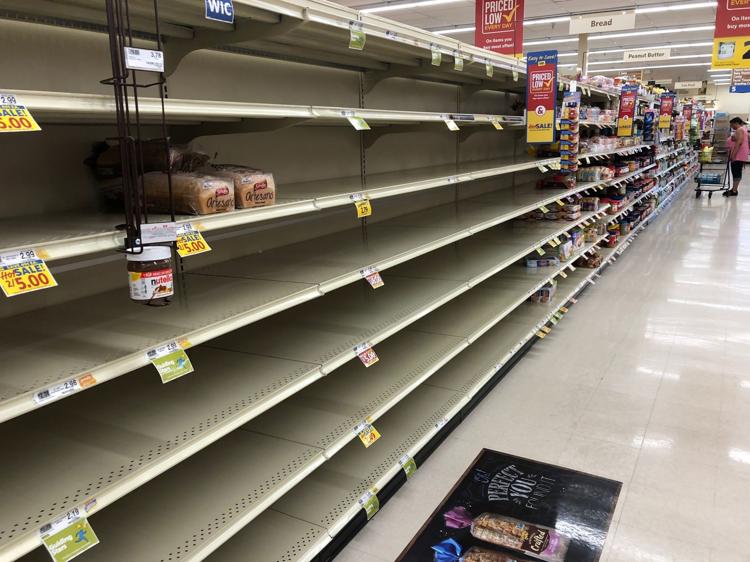 A conspiracy by the bread, gas and water cartels? I tried to buy bread and water several times this week. No luck. I did get gas, but there have been several reports of gas tanks being empty around the area. What do people do with all that bread?
I tried to order a bottle of water at the concession stand at Mount Pleasant Wednesday. No luck, the boosters running the stand couldn't get water either.
I guess if I need water this weekend I'll boil rain water on the propane grill.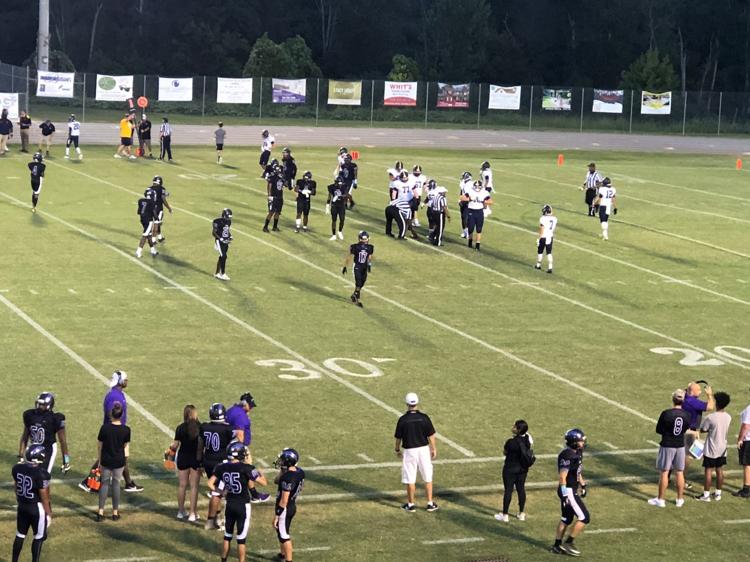 More football for me. Many of the high schools played their games Wednesday night. The colleges around here mostly played Thursday. Charlotte played at 4 p.m.; Davidson at 7 p.m.; Lenoir-Rhyne at 2 p.m.; but Catawba's game with UNC Pembroke was called.
I can understand the Pembroke call. Davidson played there a few years ago right after a huge storm. The practice field was under water and everything was wet except the field turf.
So far this week I've seen Mount Pleasant versus East Rowan and Davidson versus Guilford.
That means my broadcast games are done for the weekend and I can watch college and NFL football Saturday and Sunday – if we have any electricity. I can't watch the Tar Heels (cancelled), small blessings? Is it inappropriate to insert #firefedora here?
A few years ago, I broadcast five football games in five days thanks to a storm: one school played Thursday night; another team played in the rain on Friday; Davidson played on Saturday afternoon; another school played Saturday evening; then two more games were scheduled for Monday, one played and the other got pushed to Tuesday and I got to do both of them. I love broadcasting football. Maybe the weather's not all bad.
Sometimes there's blue skies. It was a beautiful sunny day with blue skies back in early September, 1999. Cabarrus County Schools called off classes because the hurricane was supposed to be rolling through the county.
Concord Mills Mall was set to open that day but also postponed. AMC Theaters decided to open anyway.
Dayne, Jordan (both out of school) and I decided to take in the Adam Sandler classic "Big Daddy." It was a day to remember.
In case the weather misses us, "Crazy Rich Asians" is playing at Carolina Mall and at Concord Mills AMC along with other features.
"God Bless This Broken Road" is playing today at The Gem. Is it a documentary about Cabarrus County roads?
Betty Barringer wants to remind drivers the proper way to right turn on red:
"Please add that when you come to a red traffic light you must come to a COMPLETE
STOP before you can turn.  Also a red arrow you can NOT turn on red at all.  I see people violating this every day."
I agree Betty. And to those of you who insist on blowing your horn when I don't right turn on red – I'm not moving. I'm trying to be safe on the highway and if you need to get somewhere in a hurry then you should have left earlier.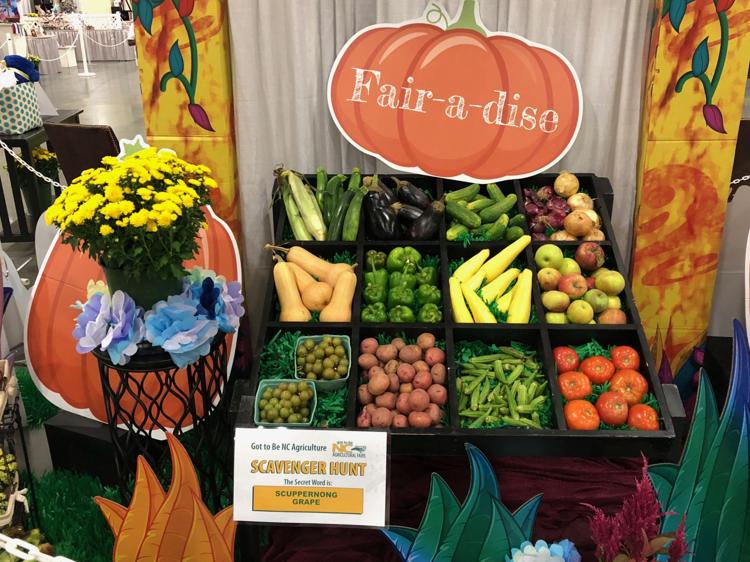 The Cabarrus County Fair was cut short this year because of the weather threat, but it was another good fair.
Next year you've got to try the deep fried cheesecake.
The vegetables displayed looked so good I thought they were fake.
On Sunday there was a double rainbow over the midway. It was a fun time.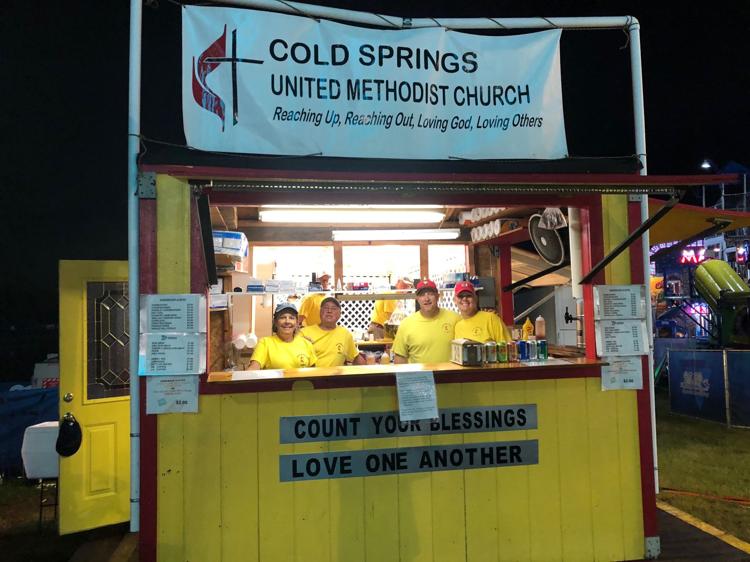 The chili cheeseburger from the Cold Springs Methodist booth was great. When I took their picture, I think they thought I was the guy who made their sign. It wasn't me.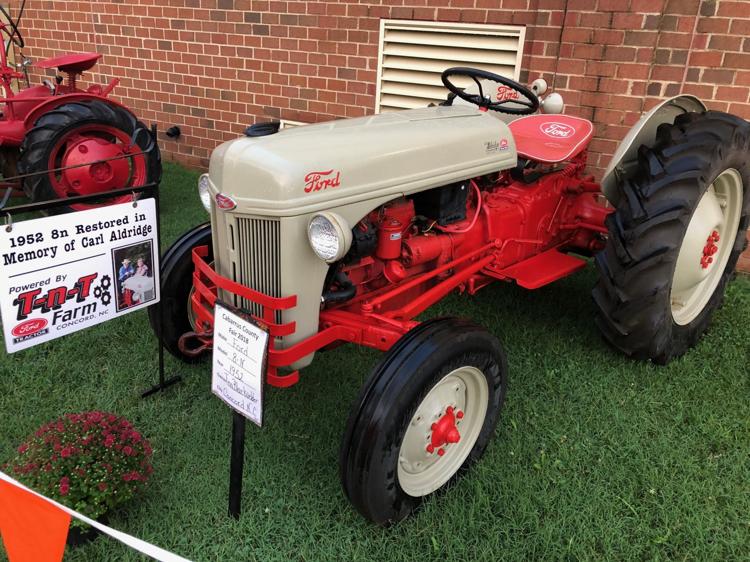 Be the first to know
Get local news delivered to your inbox!