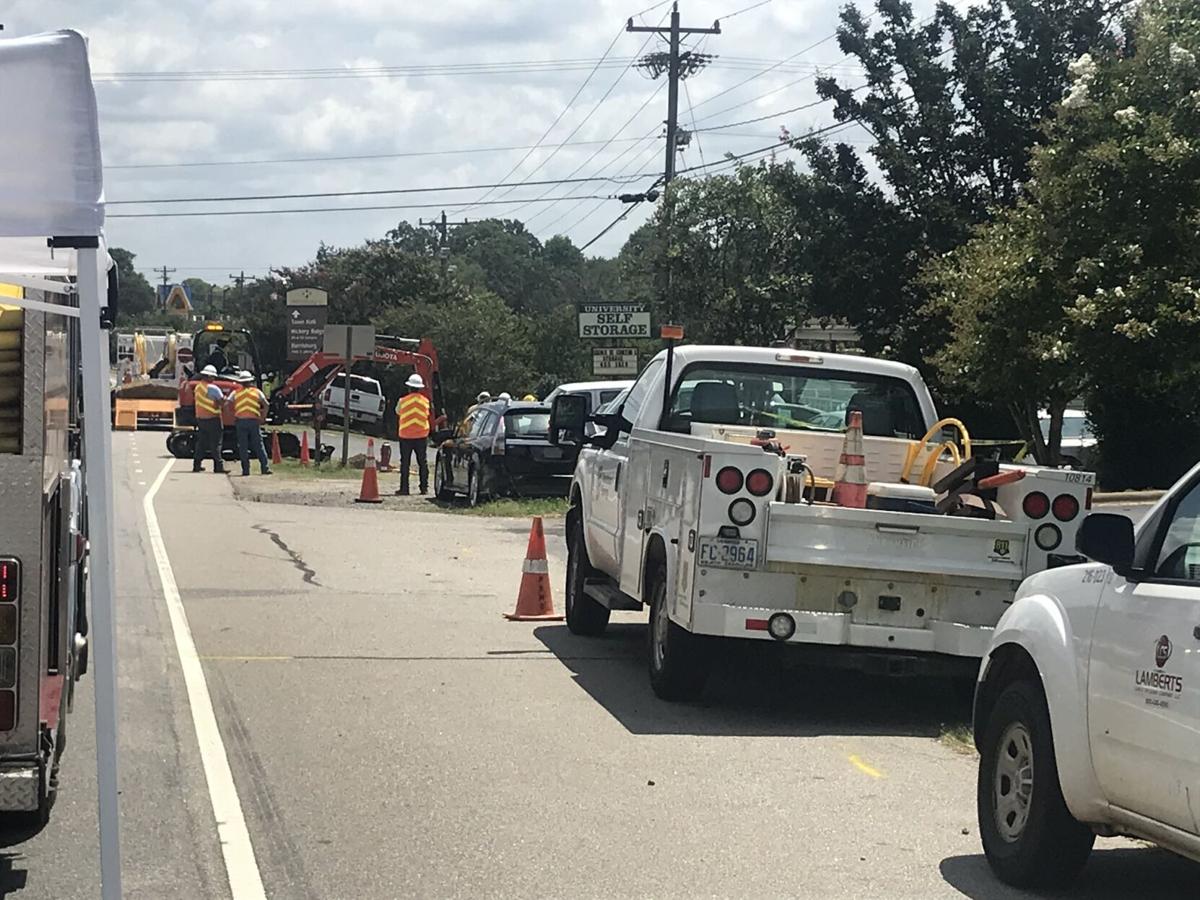 HARRISBURG — A gas leak caused a portion of N.C. 49 to close Friday as crews worked to stop the leak. 
Around 11:14 a.m., construction crews on University City Boulevard, north of the county line, cut a gas service line while boring, said Harrisburg Fire Department officials. Harrisburg Fire crews arrived on scene shortly after and closed down the northbound portion of the highway. 
The Concord Fire Department and Dominion Energy — the company that uses the gas line — also dispatched units and crews to help. 
Cabarrus EMS and the Cabarrus County Sheriff's Office also were on scene. 
Fire and gas crews worked to secure the leak in rotating shifts in oppressive heat, said Harrisburg officials. The heat index was 99 degrees. 
The leak was contained at 12:32 p.m. and the northbound portion of the highway was slowly reopened. 
Dominion Energy crews stayed on scene after all first responders cleared the area. 
Be the first to know
Get local news delivered to your inbox!