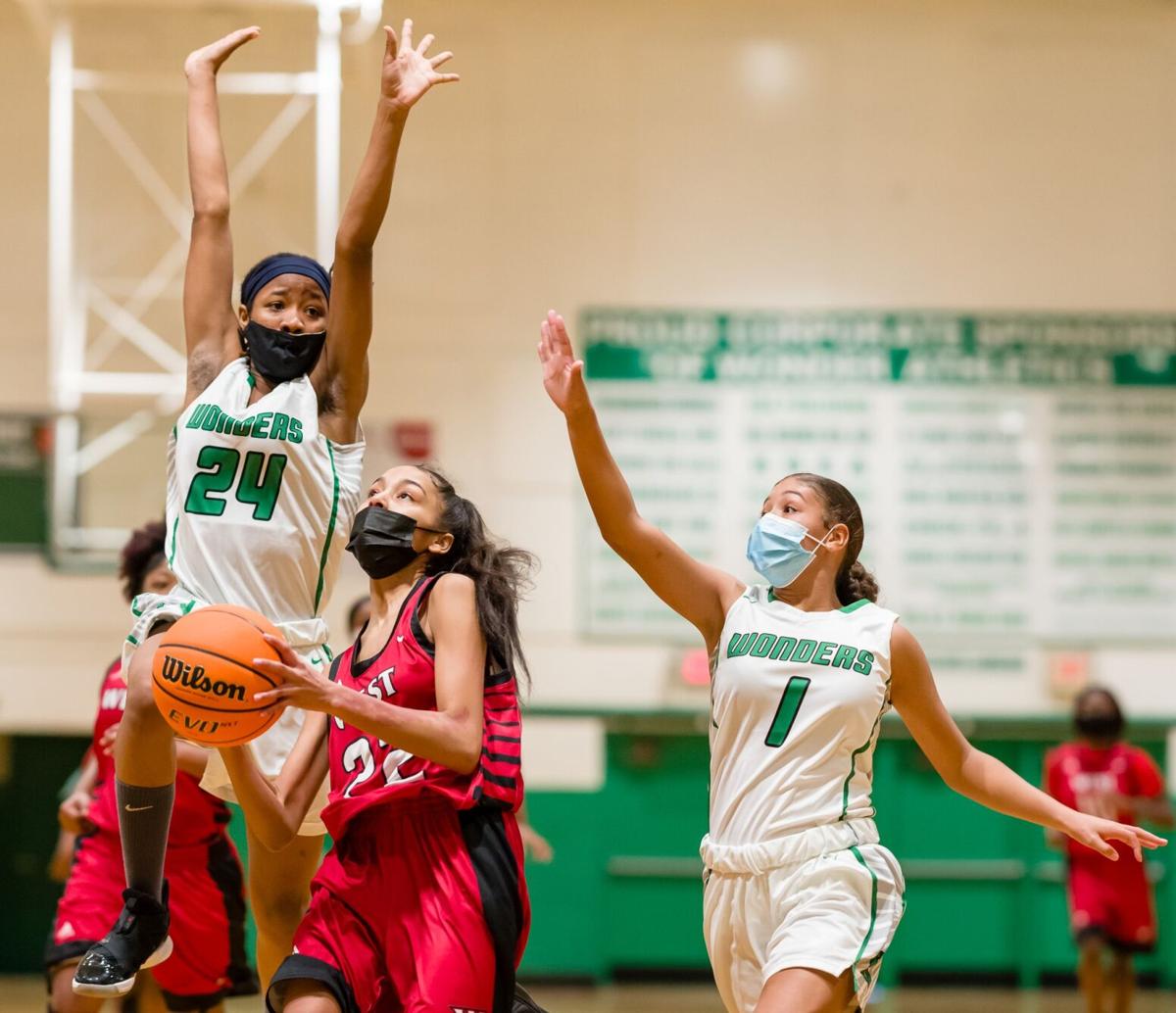 KANNAPOLIS –Tolonda Simmons visited A.L. Brown's Bullock Gymnasium for the first time as West Cabarrus High's girls basketball coach Saturday. It was also the first chance she had to see her name recognized on the storied gym's wall as one of only six Wonders girls players to score 1,000 career points.
The scoring display her Wolverines put on during the third quarter of their afternoon game against A.L. Brown was just about as prolific as their coach used to be on the same floor many years ago.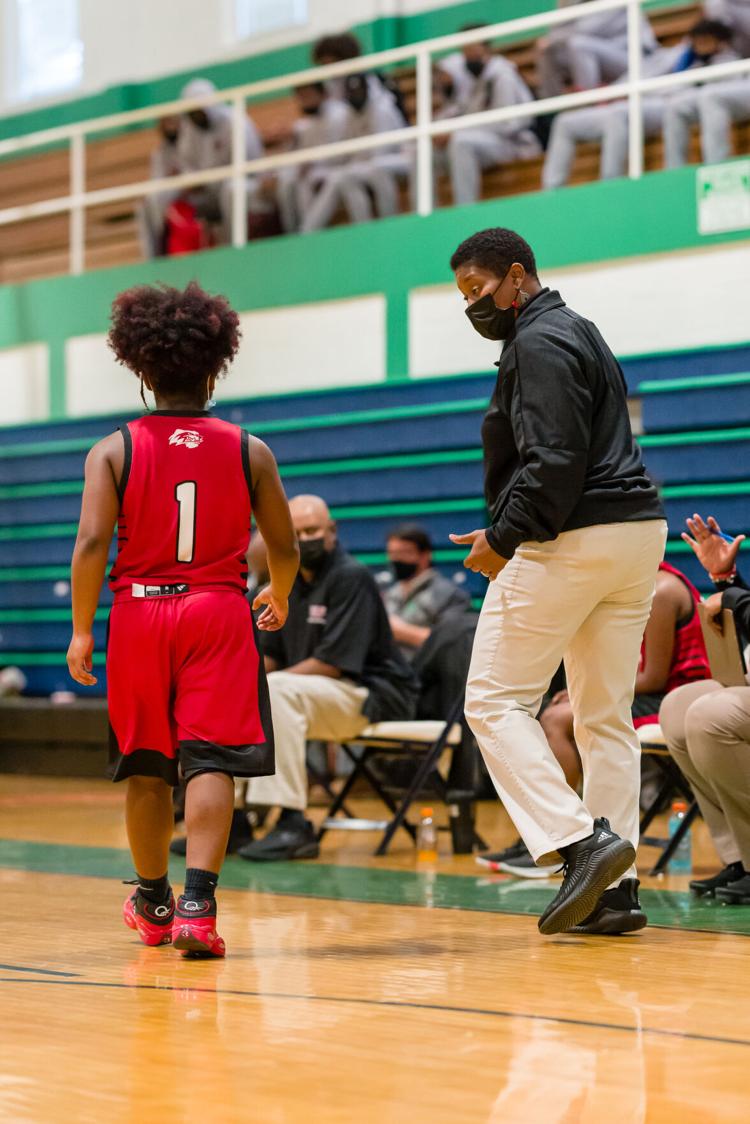 First-year West Cabarrus broke open a close game with a 25-point third period making a first-half threat from the Wonders appear to be in vain. The Wolverines ended up coasting to a 63-27 victory, completing a two-game sweep during both team's opening week to their seasons.
On Tuesday, West Cabarrus (2-0 overall, 2-0 South Piedmont 3A Conference) registered a 60-30 home win over A.L. Brown (0-2, 0-2).
"Coming on the road for our first road game, in the first half we came out ready to play, but we kind of lost ourselves for a few minutes," said Simmons. "After halftime we got ourselves back together and played like pretty much how I expect us to play."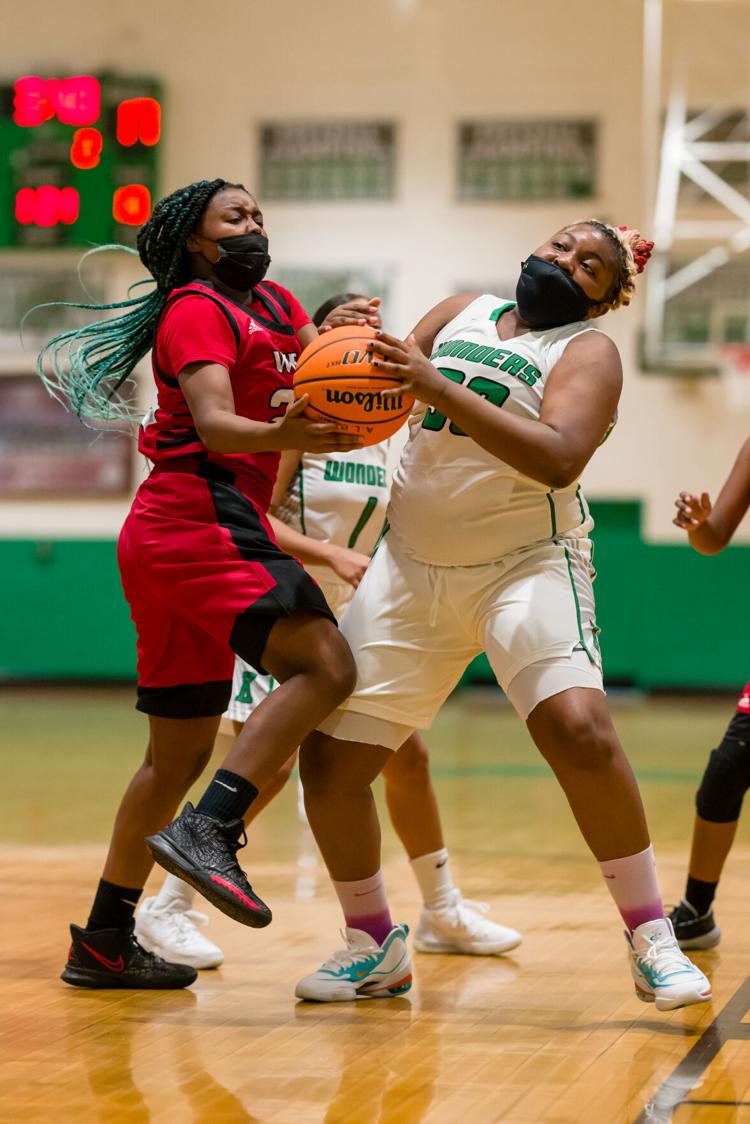 West Cabarrus led 24-20 at halftime as its aggressive defense partly contributed to A.L. Brown's scoring opportunities. Led by Kaylee Yow's perfect 6-for-6 shooting on free throws in the second quarter, 12 of the Wonders' first-half points came at the charity stripe (on 21 attempts).
A.L. Brown scored its only three points of the third quarter shortly after halftime. Meanwhile, West Cabarrus' 1-2-2 full-court press was ramping up.
Over the period's final two minutes, the Wolverines went on an 11-0 run in which the Wonders barely were able to cross midcourt with the ball. West Cabarrus's defensive play led to plenty of layups and free throws over the second half.
"They play aggressive defense and get in the passing lanes well," said A.L. Brown coach Mark Hogan. "They turn their defense into offense."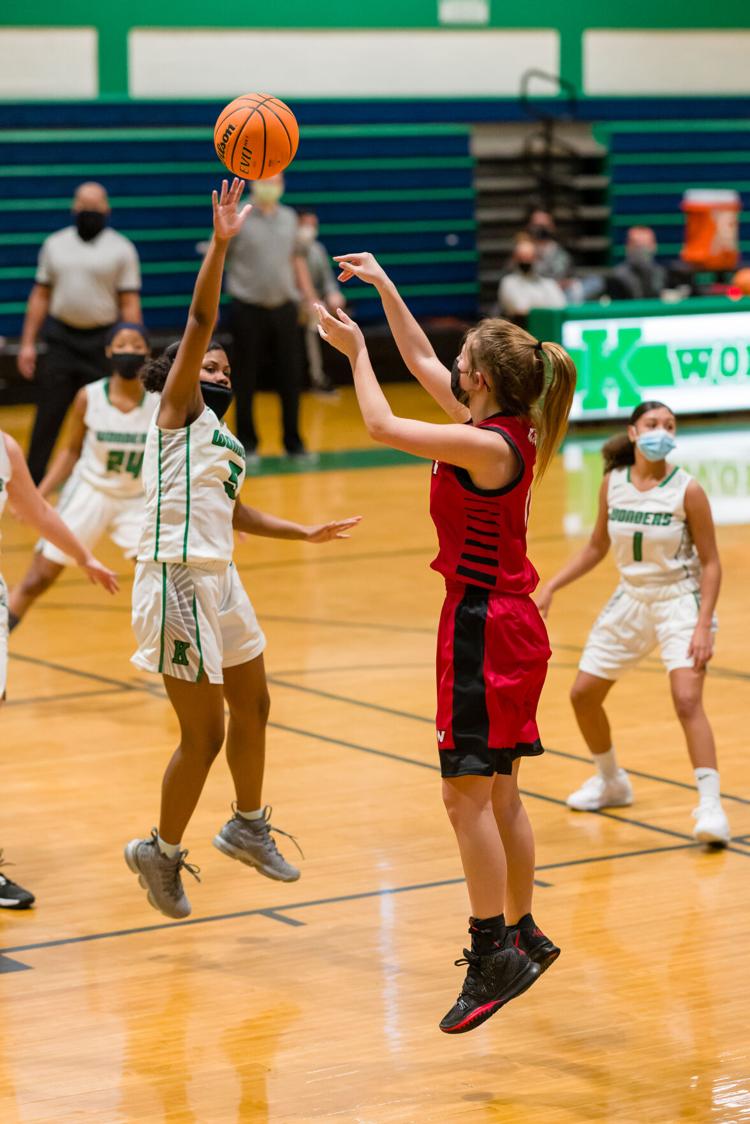 West Cabarrus' style of play looks very similar to the teams Simmons coached at Hickory Ridge from 2012 thru 2020; it presses defensively for almost the entire game, and as soon as it gets possession – either off steals or rebounds – one or two West Cabarrus players are the first ones down the court.
A Cabarrus County Sports Hall of Fame member, Simmons graduated from A.L. Brown in 1985 when her last name was Rose. She had a prolific playing career for the Charlotte 49ers before making a name for herself in Cabarrus County as a coach.
"It's pretty cool, it's always nice to come back home (to A.L. Brown)," said Simmons. "One of my assistants pointed out they put up the banner down there with 1,000 points. I didn't even know it was up there. This is a good place. Coach Hogan is in his second year and we're both trying to build something."
A.L. Brown athletics director Empsy Thompson said the 1,000-point recognition was posted last year. With Hickory Ridge having changed from the SPC to the Southwestern 4A Conference, Simmons said she hadn't been in the building in two years.
On Saturday, a couple of her players may have taken some early steps toward building their own legacies at Cabarrus County's newest high school.
Sophomore point guard Jade Clowney led the Wolverines with 22 points, five rebounds, and five assists. Fourteen of her points came in the second half.
Sophomore post player Emonie Hicks tallied 12 points and 10 rebounds, and Clowney's backcourt mate, Future Fields, added 11 points and three steals.
Keshara Grant led A.L. Brown with eight points, while Yow finished with seven.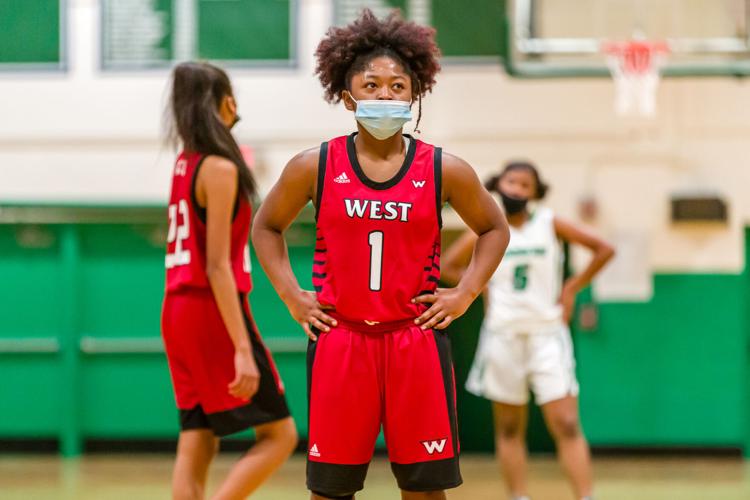 "I would say we improved (since the first game)," said Hogan. "I know the score wasn't any better, but we played pretty well in the first half today. We have a young team, and these players are adjusting to the speed of varsity basketball."
West Cabarrus                  13     11     25     14 -- 63
A.L. Brown                              5    15       3       4 -- 27