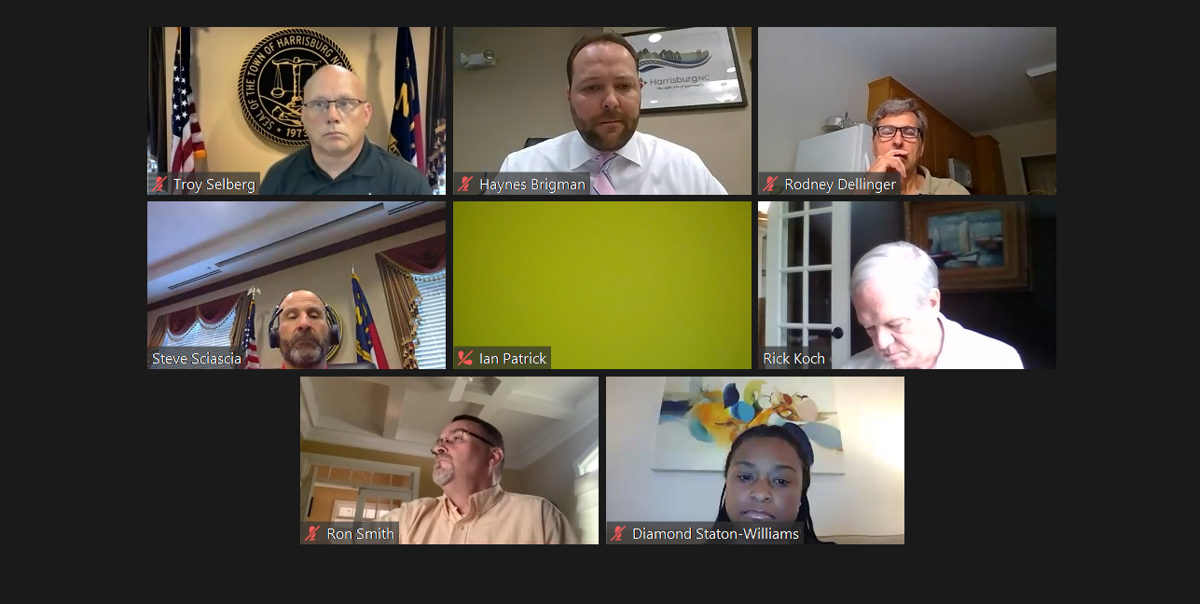 HARRISBURG – The Harrisburg Town Council approved a contract to move forward with the NC Highway 49 improvements plan at last night's town council meeting.
The approved contract is between the Town of Harrisburg and Timmons Group.
The NC Highway 49 improvements plan will address safety, streetscape, access points and future development along the highway. The plan has a maximum of $74,000 to make the improvements, which is funded through the current fiscal year 2019-2020 budget, which ends this month.
Once the contract is signed, the funds will be carried over into the fiscal year 2020-2021 budget so that those funds can be used for the project without having to allocate new funds.
Planning and Zoning Director Sushil Nepal stated that if any additional funds were needed to complete the project, then it would be brought before the council.
In 2018 the town adopted a new Harrisburg Area Land Use Plan – in partnership with Cabarrus County – which would provide the framework for development in the town through 2040. One of the main goals of the land use plan was improving the appearance of NC Highway 49.
The town is already in the final stages of the Comprehensive Transportation Planning process and this highway improvement project is part of that process Nepal said. Town staff will have the CTP ready for the town council in the coming months to be put up for adoption he said.
"The goal of that document is to recommend town-wide strategic multi-mobile improvements. The Highway 49 Corridor Plan is specific just to the corridor within the town limits of Harrisburg," Nepal said. "The goal is simple – to provide solutions and prioritize some of the recommendations that the town staff and town council can us to address access management. Of course, with that comes improving safety and streetscape along Highway 49."
There was supposed to be a public meeting on the CTP this moth, but due to the COVID-19 pandemic the meeting was pushed back as town staff determine whether or not to hold a virtual or in-person meeting.
The town received 11 submissions for statement and request of qualifications for the project. After going through the submissions, town staff recommended Timmons Group to assists in the project.
The town will hold a kickoff meeting for the project June 15 and will hold a public workshop in early August 2020. Nepal said that the project is expected to take about 8-9 months and is expected to be completed early next year.
Be the first to know
Get local news delivered to your inbox!