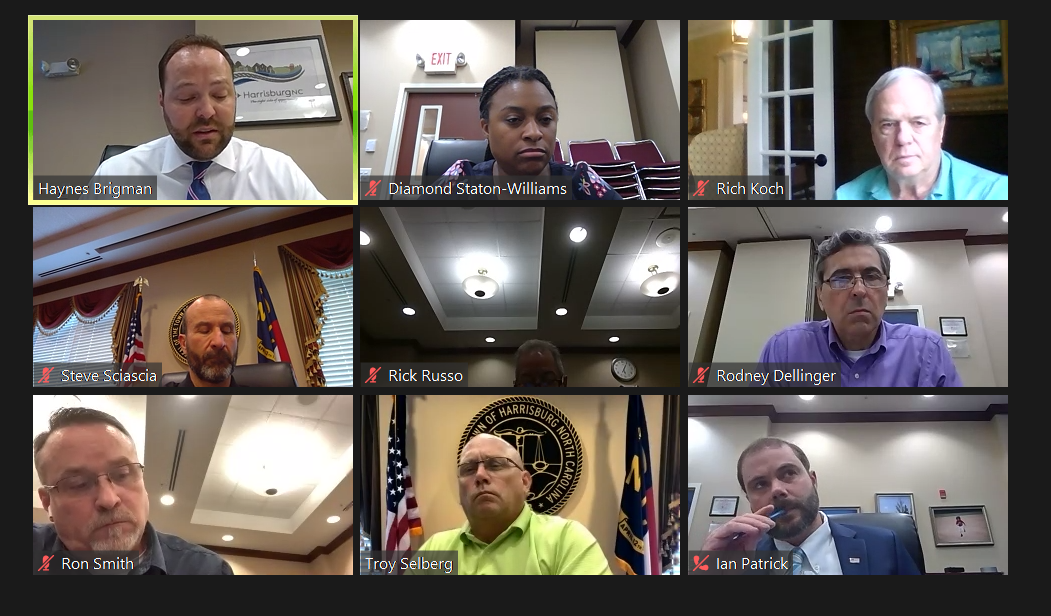 HARRISBURG – The Harrisburg Town Council formed a task force during last night's meeting to aid in community relations with people of color.
The task force was first mentioned by Mayor Steve Sciascia during Monday's town council meeting. His decision to form is came after Councilwoman Diamond Staton-Williams put forward three solutions to aid in relations between council members and people of color in the community.
The task force was in response to Staton-Williams second solutions which asked the town council to partner with organizations that support the needs of people of color.
"We need to build our community relationships in a positive way with organizations that support the African-American community, Latino community, and Southeast Asian community," she said. "This includes partnering with the Cabarrus county NAACP, clergy of color, and other organizations who support people of color."
This was not the first time that diversity training was brought up to the council. In December 2019, the council discussed getting new and existing members together for training – diversity would have been a part of that training. The council also sought out local resources to help with it, the mayor said.
The training was set to take place once new council members were acclimated, the mayor said. But since the pandemic hit quickly after, they haven't been able to meet for training yet.
When asked about his main goal for the task force, the mayor stated that he hopes it will do more than just talk about solutions and making change. He expects to see real action.
"Too many times we find ourselves talking about doing something and then fail to take action. The creation of this committee is taking action that will allow us to partner with each organization," he said. "I am hopeful that we can bring our great community closer together and get past the recent events," he stated.
The councilwoman said that she would coordinate the contacts between the task force and the organizations she mentioned. Councilman Troy Selberg, Councilman Rick Russo and Councilman Rodney Dellinger asked to be on the task force.
Before asking to be on the task force, Dellinger made a few remarks:
"Mr. Mayor, in today's world which is presented to us in the way of drama and television, people seem to think that it is normal to stir up drama, but to the contrary, drama is not to be the normal in this world. There is a song titled 'Let There be Peace on Earth'. It says, 'Let there be peace on earth and let it begin with me. Let there be peace on earth, the peace that was meant to be. With God as our father, brothers all are we. Let me walk with my brother in perfect harmony.
"In Mathew 22:37-40, 'Jesus said unto him, Thou shalt love the Lord thy God with all thy heart, and with all thy soul, and with all thy mind. This is the first and great commandment. And the second is like unto it, Thou shalt love thy neighbor as thyself. On these two commandments hang all the law and the prophets.'
"I am willing to be a part of this committee because my expectation is that it will be a committee with dialogue. If I am to be told how I should feel or what I am to believe and how I should think, this will not work. If calmness and peace shall reign, much will be accomplished."
Councilman Ron Smith asked to be an alternate due to concerns for elderly family members and worried he wouldn't be able to make every meeting. The mayor made him an official alternate but also stated that all other councilmembers could be asked to serve as alternates should the need arise.
The committee is expected to meet monthly, but all other details will be worked out in the coming weeks.
Be the first to know
Get local news delivered to your inbox!