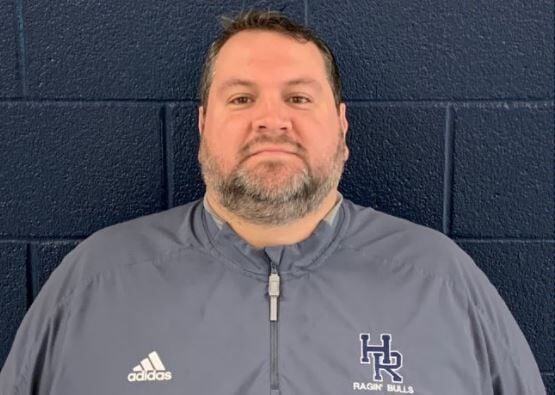 HARRISBURG – That didn't take long.
Just two days after longtime Hickory Ridge boys basketball coach Robert Machado was formally introduced as the new athletics director at Northwest Cabarrus, Ragin' Bulls administrators showed just how much they believe in the man who will be his replacement.
On Friday, Hickory Ridge Principal Shaun Poole and athletics director Chris Batchelor announced that Scott Fortune would be the new leader of the Ragin' Bulls boys program.
Fortune, 41, has been an assistant to Machado and worked as Hickory Ridge's JV coach for the past seven years, and he's also had head-coaching stints in the county, having spent time as boys and girls coach at Central Cabarrus.
Machado's move didn't exactly take Poole and Batchelor by surprise; he had previously informed them of his administrative aspirations, so the two Hickory Ridge leaders had time to consider their options.
Quickly and frequently, their answer kept turning out to be one man: Fortune.
"We knew he had some head coaching experience at Central Cabarrus, so that checked the box off right there," Batchelor told the Independent Tribune. "He had been here as an assistant, so he knows the kids, he knows the program, he lives in the community. All those boxes were checked, and Dr. Poole and I both felt that he was well-deserving, and he was the one we wanted to lead the basketball program with Coach Machado moving to his new career.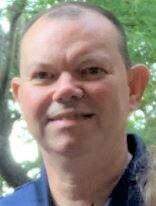 "Dr. Poole and I had already looked at a contingency plan, tried to be a little proactive, thinking, 'If this happens, what are we going to do?'" added Batchelor. "We talked about it, we got input from stakeholders as well, and we just felt like (Fortune) was the guy we wanted."
It helped that Fortune wanted the job – badly.
During his time with the Ragin' Bulls, Fortune said, he has fallen in love with the school and the people in and around it. Although, he grew up in Matthews, Harrisburg had literally become home for Fortune.
"When Dr. Poole officially named me the head coach, I was very overcome with emotions because I love this community, this school so much," Fortune said. "I live in Harrisburg, my kids have grown up in Harrisburg. I've been at Hickory Ridge for seven years now, and to finally get the opportunity to be the head guy, I feel so humbled and blessed.
"I'm just extremely excited for this new position. I love this school so much. I'm just ready to go to work."
Fortune also spoke Friday of his love for the game of basketball. He began playing the sport when he was a child, and when he attended South Charlotte Middle School, he watched with awe as future UNC and NBA star Antawn Jamison led Providence High School to national headlines.
At the time, Providence was a "senior" high school, meaning students couldn't attend until 10th grade. By the time Fortune was of age, he became a key member of the varsity team for the next three seasons and earned a basketball scholarship to Lenoir-Rhyne. He spent one season with the Bears before transferring to Judson University, an NAIA school in Elgin, Illinois, from which he graduated in 2003.
Fortune was an assistant coach at what was then Charlotte Vance – now Julius L. Chambers High – from 2003-06. After that, he took over the Central Cabarrus boys program from 2006-09. In 2011, Fortune was the Central Cabarrus girls coach for a season before moving on to Huntersville Hopewell as an assistant boys coach until 2014.
That's when Fortune joined the Ragin' Bulls as the assistant to Machado, who, until this week, had been the only boys coach in Hickory Ridge history.
At Hickory Ridge, Fortune got an up-close view of – and made contributions to – winning conference titles at both the Class 3A and 4A levels.
Now, Fortune said, he feels ready to be a head varsity coach again and lead the Bulls in one of the state's toughest leagues.
"It helped being under the tutelage of Coach Machado and learning from him, and he's already set the foundation for a great basketball program," Fortune said. "That was huge coming into a good program.  I learned a lot."
That, Batchelor said, should help continuity, now that Fortune has the reins,
"I would think so," Batchelor said. "The kids that are returning that played JV or varsity obviously know him. We feel like that transition is going to be very smooth because he already knows, from the returning players, what their strengths are, what their weaknesses are – stuff that can help him develop the style of play that HE wants to run to maximize the strength of the kids we have."
And the fact that Poole and Batchelor acted so quickly to make him Machado's replacement struck a chord with Fortune.  
"It means a lot," Fortune said. "It means that they trust me, they know what I'm about, what kind of person I am. They know that I'm about the kids; I'm about making them better young men and molding them into great young men and great husbands and being able to impact society in a great way.
"I'm about great relationships and Hickory Ridge and the community. I think that's why they pulled the trigger so fast."