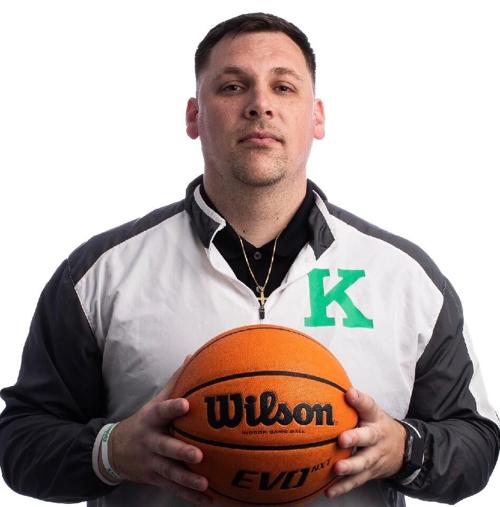 KANNAPOLIS – It's taken 13 years and will end with a two-hour drive, but Jonathan Efird is finally back home in Kannapolis.
On Saturday, A.L. Brown High School athletics director Empsy Thompson announced that Efird, a 2008 graduate of the school, will return to as head boys basketball coach.
Efird replaces Andy Poplin, who stepped down this spring after one year at the helm. Poplin had replaced longtime A.L. Brown coach Shelwyn Kluttz.
Efird has been the head girls basketball coach at Class 4A Purnell Swett High School in Maxton, near Pembroke, for the past three seasons. He also will be an assistant football coach for the Wonders.
"It's exciting," Efird told the Independent Tribune in a phone interview Saturday. "I'm really humbled and grateful and honored. It's hard to put into words, but coming back home means the world to me. To be able to impact those kids and make a difference, and also to be able to give back to the community that gave so much to me when I grew up, I just feel like it's important to continue to give back. Coming back home is the first step to that."
Efird, who turns 31 at the end of the month, was a standout in two sports during his A.L. Brown days.
On the basketball court, he played for Kluttz and led the Wonders in rebounding as a junior and was the top scorer as a senior, earning all-conference honors.
In football, starring for teams coached by the late Ron Massey, Efird was a two-time All-South Piedmont 3A Conference selection as a quarterback, leading the Wonders to three league titles. For his career, he threw for 47 touchdowns and nearly 4,800 yards, playing in the prestigious East-West All-Star game as a senior.
After leaving A.L. Brown, Efird initially signed with Western Carolina. He finished his college career at UNC Pembroke and promptly began a coaching role at Purnell Swett.
He started as the head JV girls basketball coach for three years and has led the varsity squad for the last three, compiling a record of 27-35. After inheriting a team that had won a combined nine games in the three years before his arrival, Efird led Purnell Swett to 15 wins in his second season, finishing third in the Sandhills Athletic 3A Conference and taking the Rams to the state playoffs.
He also has served as a JV baseball coach and a track and field coach during his time with Purnell Swett.
While Efird's excited to coming back home, departing Purnell Swett will be sweet sorrow, he noted.
"It's bittersweet at the same time because I have been down here for a while, and I've done a lot of good things and met a lot of great people," Efird said. "But coming back home, I can't put that into words."
Efird still has close family ties in Kannapolis as well. His younger sister, Andrea recently moved back to the area, and his parents, Don Jr. and Lisa, still reside here.
"The person who's excited the most is my mom," he said with a laugh. "My dad is still there, and I still have my grandma (Iris) and grandpa (Don Sr.). Just being able to come back and spend time with them on a more frequent basis, you can't beat that at all."
Efird said he has often dreamed of returning to his alma mater, but he admits he didn't quite imagine it happening in this capacity.
"Honestly, I always thought about coming back for football, but God just has a way of amazing you every single time," Efird said. "Just having this door open to me and just being at peace going into it, it's nothing but the man above."
Thompson, also an A.L. Brown graduate and former multi-sport athlete for the Wonders, believes the school has the right man for the job in Efird.
"We're excited to have Jonathan," Thompson told the Independent Tribune. "I think he's going to be really good for us. He's a Kannapolis kid. He's a very, very high-character guy that I think our kids and community will rally behind. He played for Coach Kluttz, and he's very Coach Kluttz-like.
"It's good to have people who've worn the same cloth that they're going to lead. He understands Kannapolis, and he knows what it's like to play football and basketball at A.L. Brown. I think this is a really good situation for us."