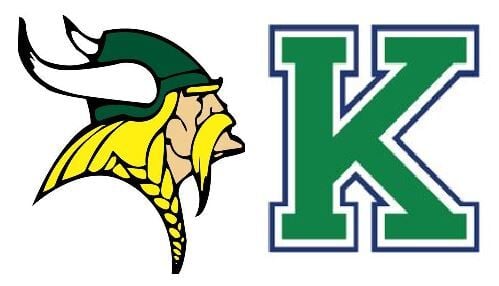 KANNAPOLIS – As one would think, the Central Cabarrus and A.L. Brown boys basketball teams had the standard amount of time for pregame warmups to their season opener Tuesday at A.L. Brown's Bullock Gym.
By exhibiting a display of energy in the first quarter of which Duke Power would be envious, however, a charged-up Central Cabarrus played as if the opening tip was held the second after the girls game ended.
The Vikings transferred their unrelenting full-court press into a barrage of easy layups in a first quarter in which they opened a double-digit lead before it was halfway complete. Before the third period was over, Central Cabarrus extended such an advantage that it forced a running clock on its way to a dominating 91-49 non-conference victory.
"We have a really good bunch of kids," said Central Cabarrus coach Jim Baker. "They're smart, they like to compete, and they just play.
"… They're confident but not a cocky bunch … We're going to speed you up. We're going to trap you. Everybody can score. They can run the floor. They're fun to watch, and they're equally fun to coach.
The Vikings (1-0) started five guards against the Wonders, all underclassmen. And although A.L. Brown (0-1) took an opening-minute 5-2 lead on a corner 3-pointer by Koby Scott and a layup from Nazir Reaves, the only other Wonders' points over the next three minutes came on Quinton Hoskie's 3-pointer.
In that same span, Central Cabarrus generated 18 points, including an 11-0 run in which it made five consecutive field goals. Four minutes and seven seconds into the game, the Vikings had forced six turnovers and led 20-8.
Keyed by six consecutive points from sophomore Chase Daniel, which included a rebound of his own miss and baskets off his two steals, the Vikings closed the opening quarter with an 8-3 spurt and led 28-11.
Daniel scored 15 of his game-high 25 points in the first period. And where he left off, Jaiden Thompson picked up. The junior lifted Central Cabarrus to a 30-point second quarter by tallying 12 of his 23 for the game.
The Vikings' defensive dominance continued for another eight minutes before halftime. For the first half, Thompson and Daniel each had five steals. Thompson's stinginess with the ball transcended to rebounding, grabbing 10 of his game-high 11 rebounds before halftime.
"We wanted to execute on both sides of the ball," said Thompson. "We wanted to bring intensity on defense and execute on offense and play well as a team.
"(The first quarter) went great. The energy was great from the crowd. We were all clicking together. I thought it was good."
Central Cabarrus, which had 28 steals for the game, pulled back its full-court press once its lead reached 30 points late in the second quarter. The Vikings had the luxury of experimenting with traditional half-court defenses after that, both man-to-man and zone.
When Jay'Kwon Diaz-Cruz dropped a 3-pointer with just over two-minutes remaining in the third quarter, Central Cabarrus' lead of 77-35 eclipsed the 40-point threshold for a running clock, which continued for the rest of the game.
"It was a good start for us, but there's some things we've got to clean up," said Baker.
Central Cabarrus' outside shooting was not particularly sharp. The Vikings sank two of their first four 3-point attempts but made only five of 17 for the game.
The Fabulous Baker Boys came through with their marksmanship in the second half though. No one will ever confuse Jake Baker (freshman, 5-6, 145 pounds) and Emerson Baker (senior, 6-4, 295 pounds) as twins but they both aroused their Vikings teammates and their contingent of fans by coming off the bench to sink 3-pointers.
Emerson Baker provided another thrill when he tracked down a defensive rebound he tapped out to himself and completed the play with a coast-to-coast layup in the fourth quarter. He looked every bit the offensive lineman that he is as he barreled through several A.L. Brown defenders before finessing the last 20 feet with a series of cross-over and behind-the-back dribbles.
Reaves provided the Wonders' with their highlight reel moment of the game. As part of a double-team trap of a Central Cabarrus dribbler near halfcourt, Reaves came up with a steal and the game's only dunk in the fourth quarter.
Ja'lon Chambers scored eight of his 12 points in the second half to lead the Wonders in scoring.
Coaching his first game at his alma mater, Jonathan Efird said he can use Tuesday's defeat as "a teaching tool".
"Central has always had a solid program," Efird said. "To us, we wanted to go out and compete and show heart. And continue to grow and get better as a family, a unit, and a program. Hats off to (the Vikings). They played really well and showed us a lot of areas we need to get better in."
A.L. Brown hosts Northwest Cabarrus on Nov. 29, while Central Cabarrus' next game is at Matthews Butler on Dec. 1.
Central Cabarrus     28        30        22        11 – 91
A.L. Brown                 11        15        9          14 – 49
CENTRAL CABARRUS – Jaiden Thompson 23, Chase Daniel 25, J. Baker 3, Adriel Miller 12, Diaz-Cruz 5, Ford 2, Carson Daniel 7, Bullock 4, Murray 2, E. Baker 8.
A.L. BROWN – X. Chambers 6, Lowery 9, Ja'lan Chambers 12, Hoskie 3, Scott 9, Reaves 4, Anthony 2, Brazil 4.