CONCORD – The Central Cabarrus and Northwest Cabarrus boys soccer teams entered their Tuesday night conference battle both badly needing a win, and it showed throughout the first half as they mostly traded possessions throughout the first several minutes.
Central Cabarrus went on to take a 5-1 win at Viking Stadium, but for team's interim head coach, Mike Martin, this was much more special than just another regular-season game.
Martin first started as a Vikings assistant coach nearly 17 years ago, just days after his son, Michael J. Martin, was killed in a car crash as he traveled to a game against Jay M. Robinson.
On Tuesday, a day before the 17th anniversary of that tragedy, the eldest Martin enjoyed the win with his team and in his son's memory.
"I've been here ever since that day," said Martin, who was filling in for head coach Kendall Jackson, out because of COVID-19 contact tracing. "I played college soccer, and (Michael) was going to finish what I didn't finish. I was trying to give it to him, and one of the first voices I heard at that time was that God wanted me to give it to somebody else. All of these guys are my kids."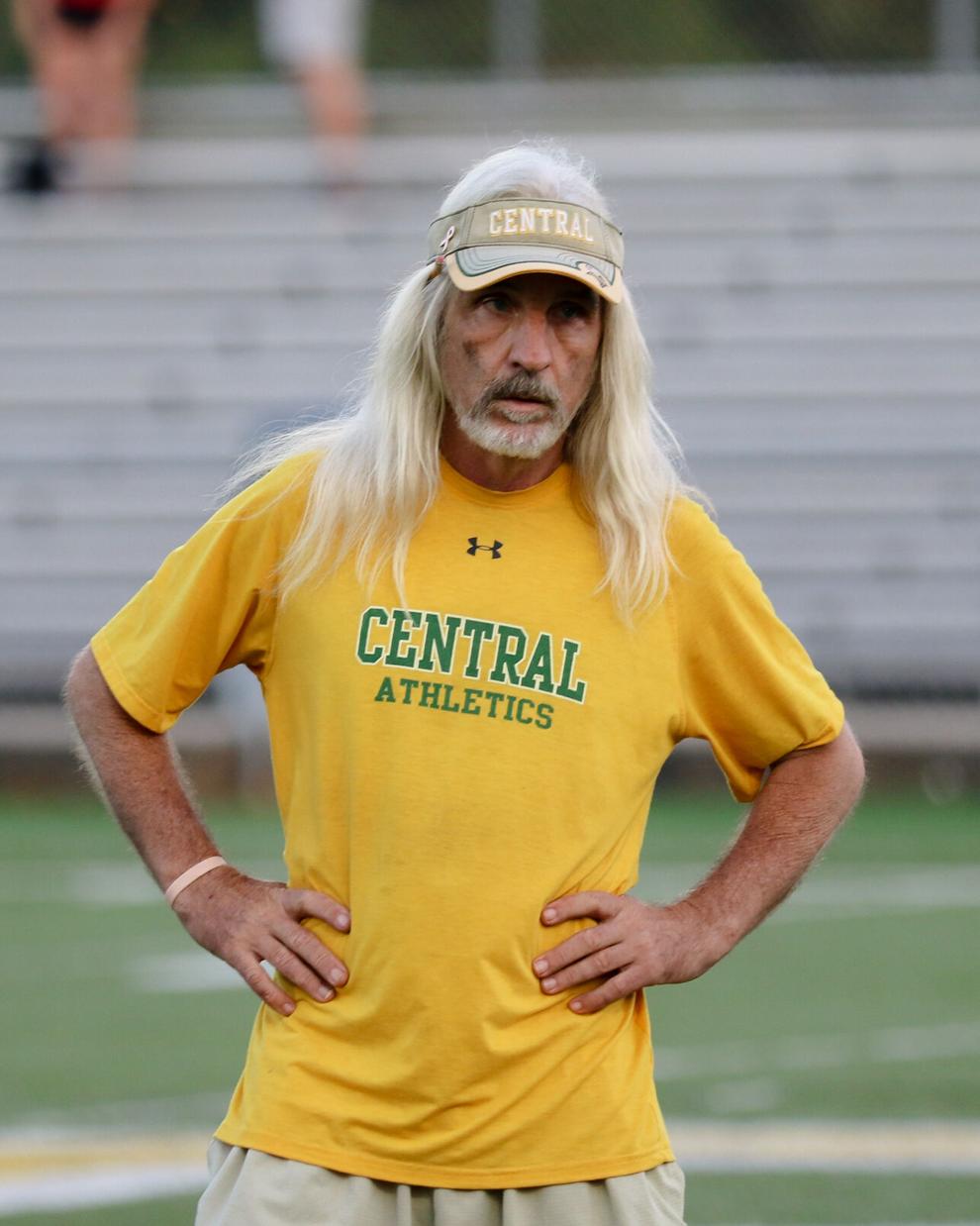 Despite the emotions, of which Martin only told the team after the game, it was the Vikings -- who entered the game riding a three-game losing skid after beginning the season with a three-game unbeaten streak - who struck first, as junior striker Christian Perez back-footed in the first goal of the game in the eighth minute.
However, the Trojans (0-4-1 overall, 0-2 South Piedmont 3A Conference) wasted little time answering that goal when senior Moises Mancebo scored seconds later.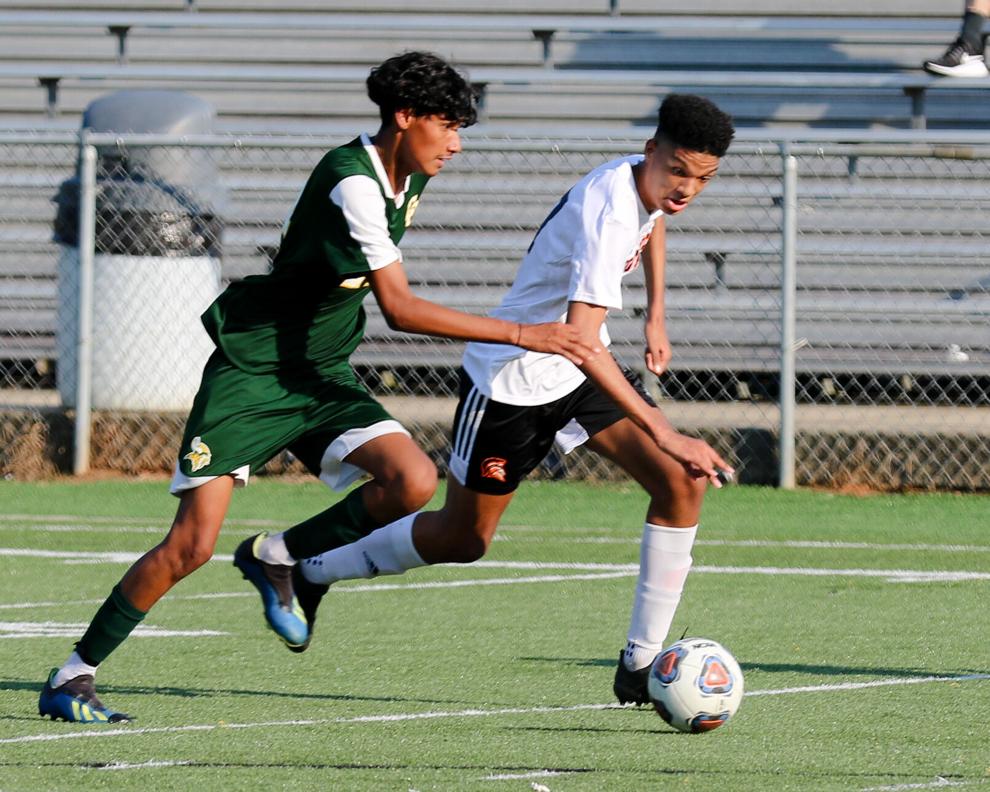 "The name of the game is scoring goals, and if you get one, you don't give it back," Martin said. "They weren't set to play."
That would be the last time Martin would say that, although at least the Trojans didn't appear to be the winless team among the two, as they shared attacks and counter-attacks with Central. But the Vikings kept finding chances and out-shot Northwest 17-5 in the first half.
Finally, senior defender Dylan Burke broke the game open with a goal in the 14th minute, and senior Christian Espiniosa netted another with just under 40 seconds left in the first half. Those goals secured a lead the Vikings wouldn't relinquish.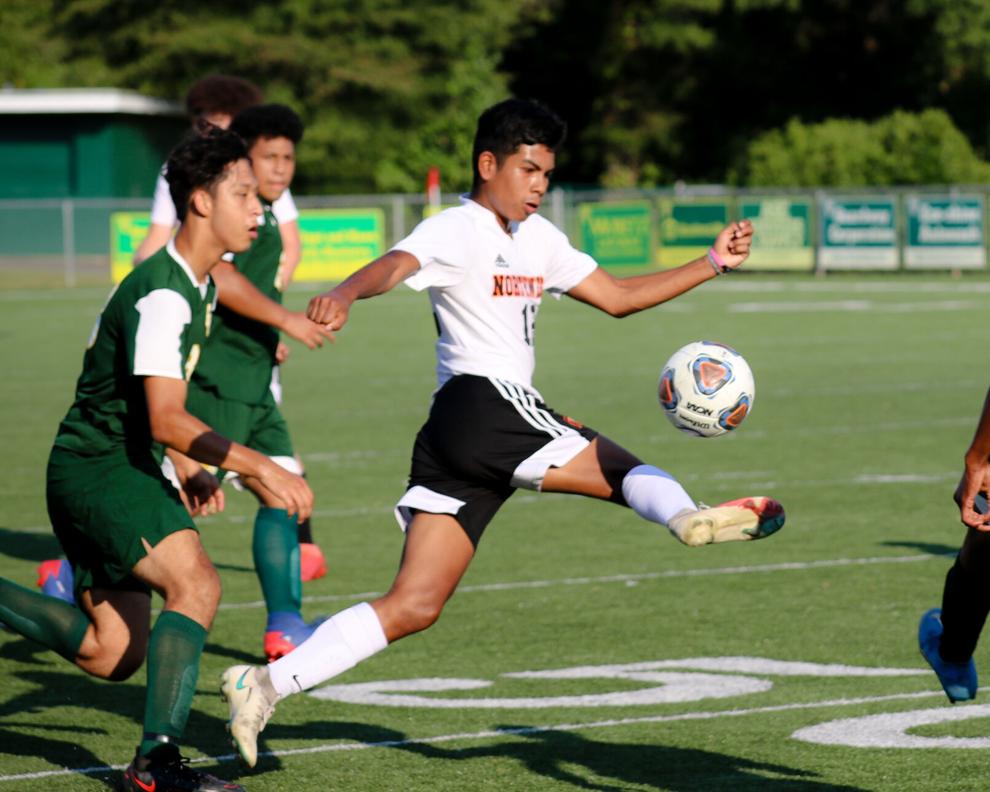 The second half didn't see much action through the first 20 minutes as the teams combined for just five shots between them.
Central Cabarrus senior captain Ellis Sheridan, who controlled both the back end and the midfield, assisted a beautiful ball from 60 yards out to Andrew Roller, who got one past the Northwest keeper for a 4-1 lead.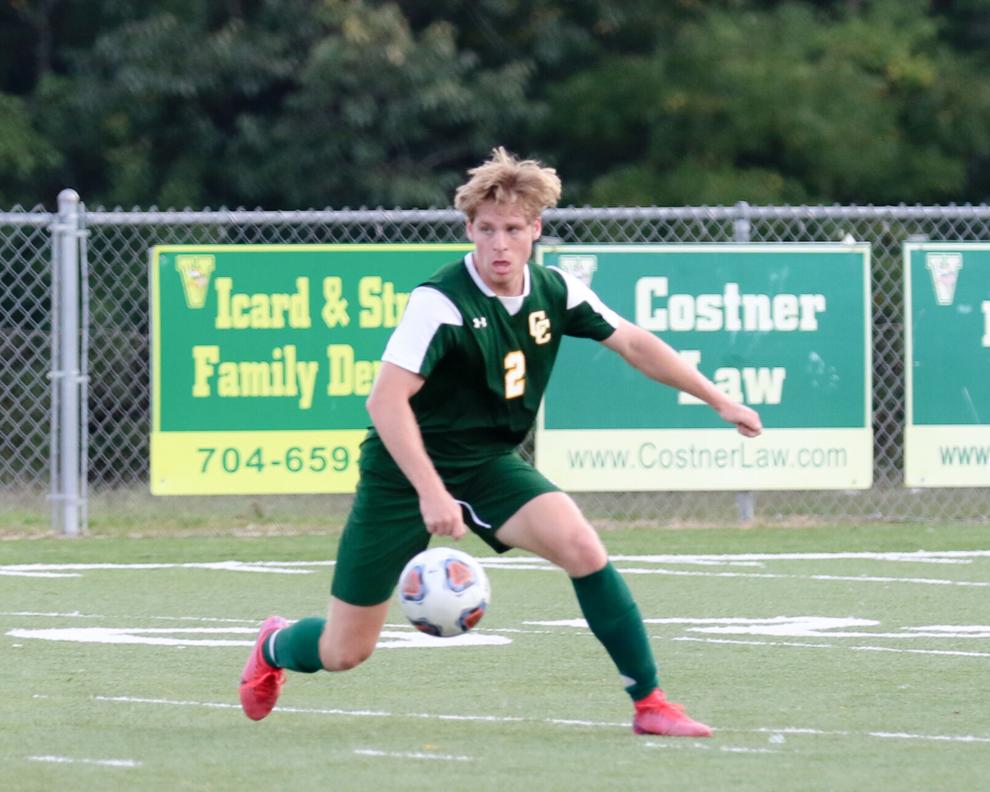 Sheridan and the Viking defense limited the Trojans to just seven total shots to Central's 27, which proved to be the difference.
"It feels good, obviously," Sheridan said. "We switched to a new (defensive) formation a couple of weeks ago, and we have a very solid back three who do a great job facilitating us."
Junior Viking defender Zair Perez-Mora added the final dagger with just under seven minutes remaining after a hands-ball awarded him a free kick.
The teams' series had been trading games back and forth for the past couple of seasons, but the Vikings won last season 5-0 and continued the momentum in the first meeting between the two.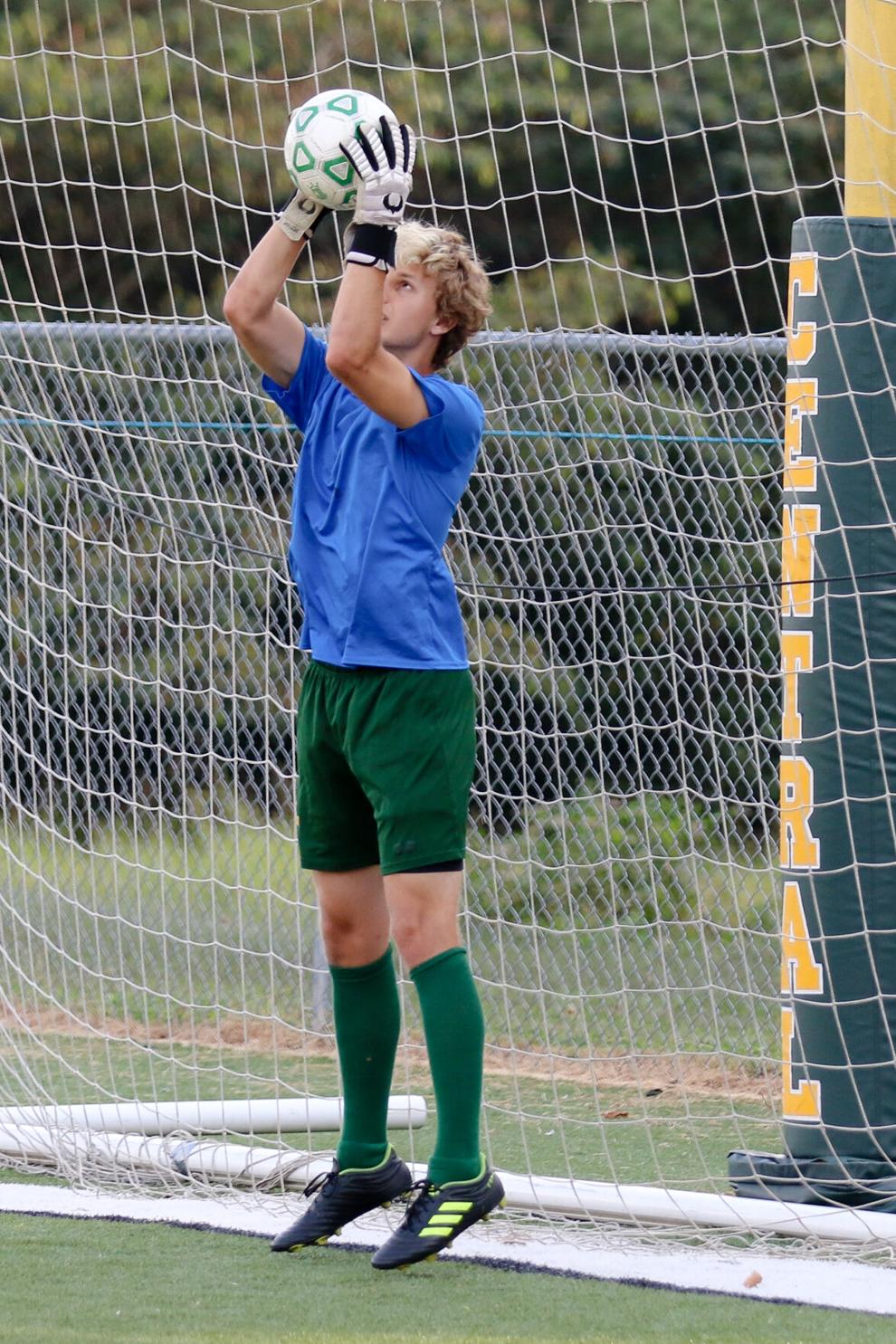 Still, winless and entering the meat of the schedule, Trojan coach Wes Scott thinks there is time to turn it around in time to regain momentum.
"Once the first brick falls, it's kind of easier for the house to fall," Scott said. "Against (Jay M. Robinson), we were down 2-0 and came back and tied it 2-2. That was a good experience for our boys, and that was the mantra at halftime down 3-1. We've been here before, and the boys have a lot of fight in them."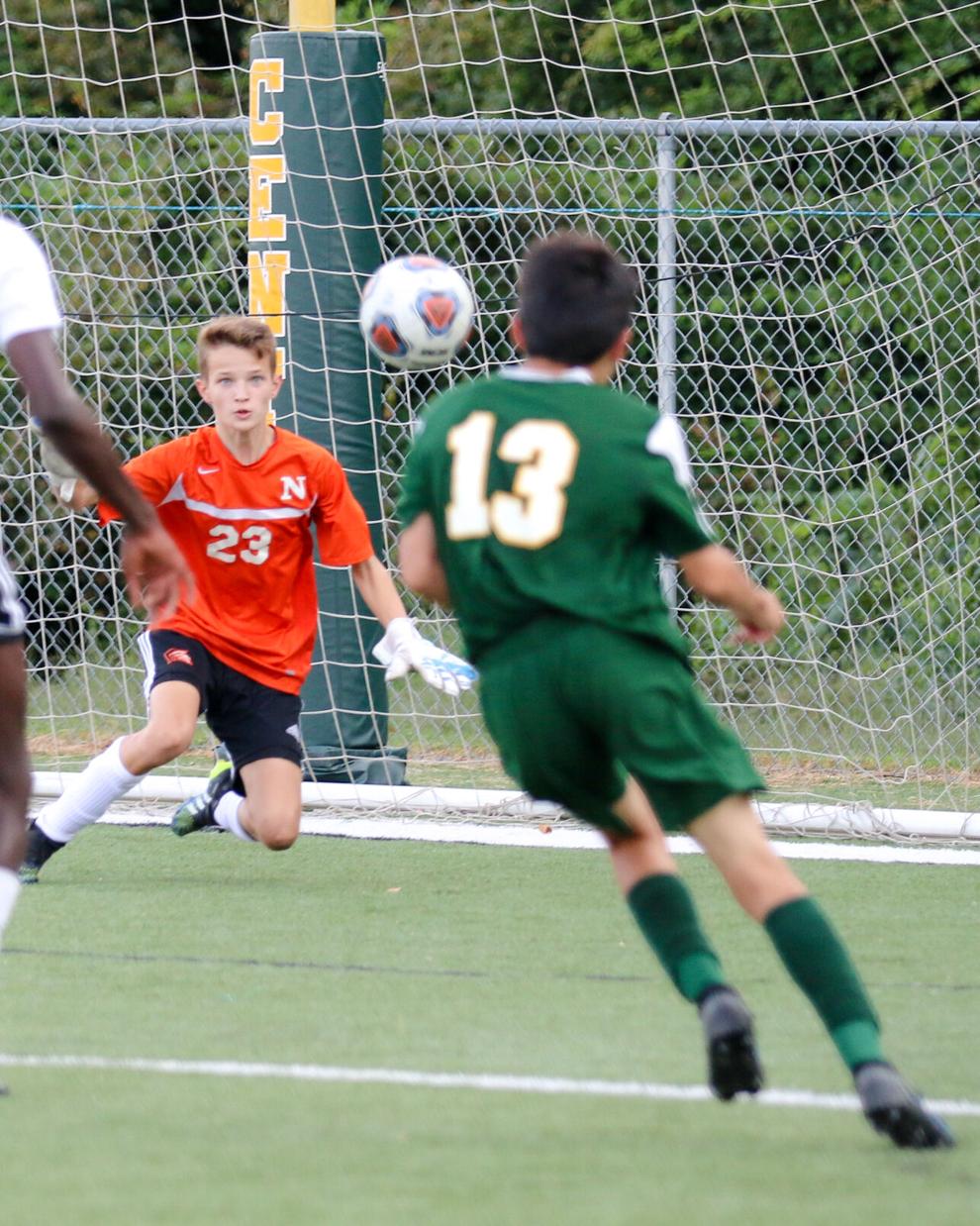 In the end, the Vikings (3-3-1, 2-0 SPC) were able to rally for their interim head coach's memory and provide a big conference win that could get them rolling.
"It's just nice to be out here playing for him and supporting him during a hard time," Roller said. "He's talked to us about it a few times, and he was wearing his wristband tonight for those that died in the crash. It means a lot to us."