CONCORD – The Spiders are back!
The Cream of Cabarrus fifth-ranked Concord football team withstood a fourth-quarter West Rowan rally, stopping the Falcons on a fourth-and-2 at the Spiders' 15-yard line with 38 second left in the game, to seal a 21-13 victory and clinch the South Piedmont 3A Conference championship.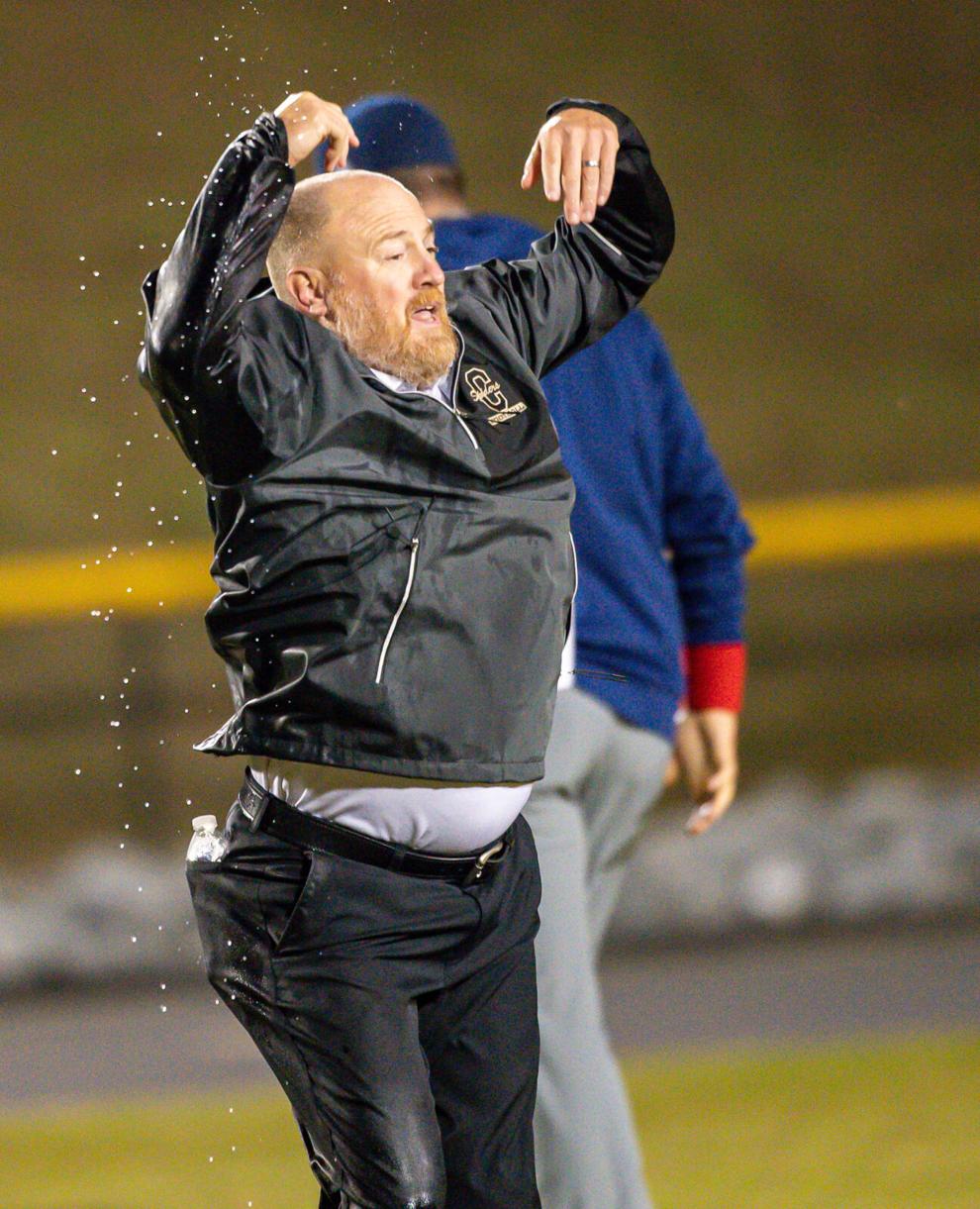 Both teams had been unbeaten in league play. But by winning Friday, the proud Concord program secured its first winning record in five years and claimed its first conference title since 2015.
"I'm excited. I'm overjoyed. I'm just happy for these kids," said winning coach Marty Paxton.
"For these young men to have to walk the streets in public in this town and be told they weren't any good and Concord would never be good again and Concord's done, for those guys to be that resilient and to come back and fight for something like this is a great reflection on a lot of things that we taught them and their personalities and how much love our coaching staff has shown our players."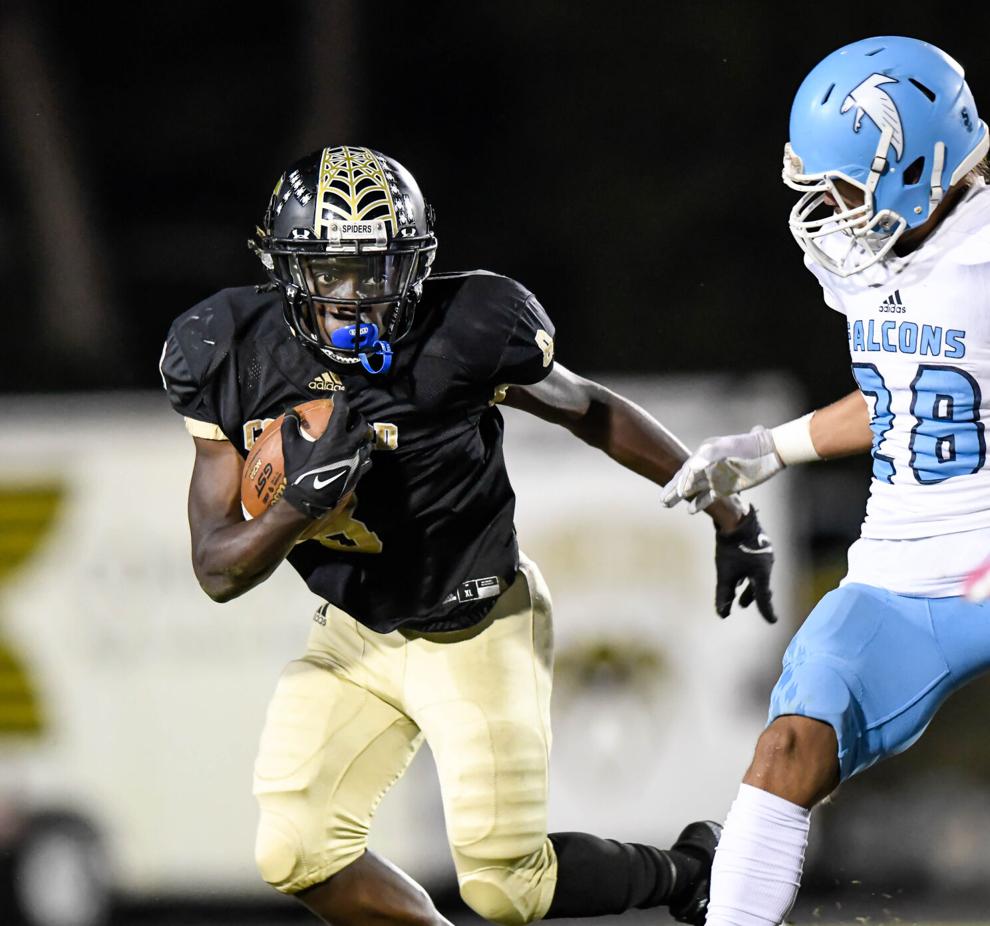 Concord built a 21-6 lead entering the fourth quarter on touchdowns by Antonio Jackson, Zack Jenkins, and Kadin Presutti and by holding West Rowan to two Juan Artega field goals. The Falcons narrowed their gap to 21-13 on a 55-yard touchdown pass from Noah Loeblein to Peter Williams-Simpson and got the ball back with 3½ minutes remaining.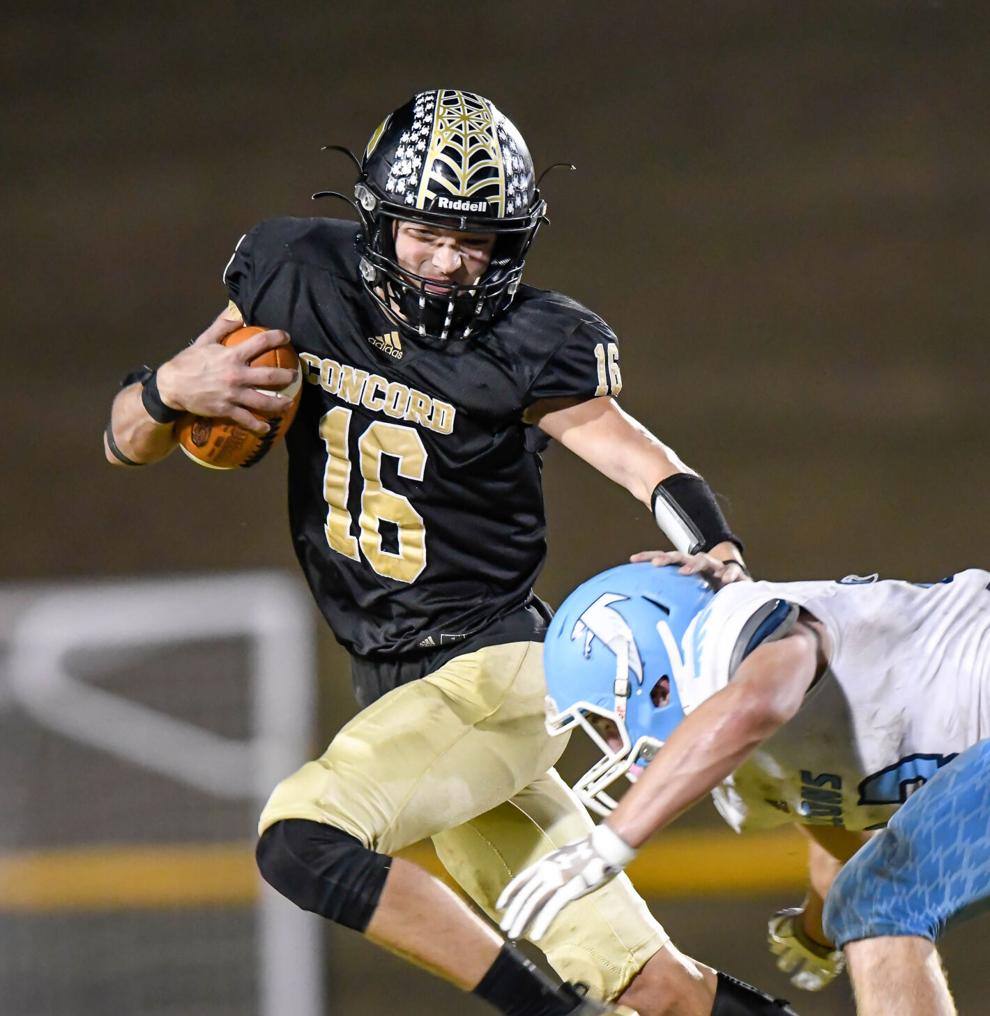 West Rowan drove from its own 30-yard line deep into Concord territory before Spiders linebacker Keveus Phillips batted down Loeblein's final pass attempt. which allowed Jenkins to take a knee and run out the clock on the next play.       
West Rowan 5-3 overall, 4-1 South Piedmont 3A; Concord 6-2 overall, 6-0 South Piedmont 3A.
Protecting a 14-6 lead midway through the third quarter, Concord faced third-and-10 at its own 25-yard line. Jenkins faked a handoff and slid to his left before deciding to pass, only his third of four attempts for the game.
Gaining speed near the left sideline was Presutti, the Spiders' wingback who had slipped behind the defense. Presutti maintained his separation as he caught Jenkins' perfectly placed pass 15 yards down field.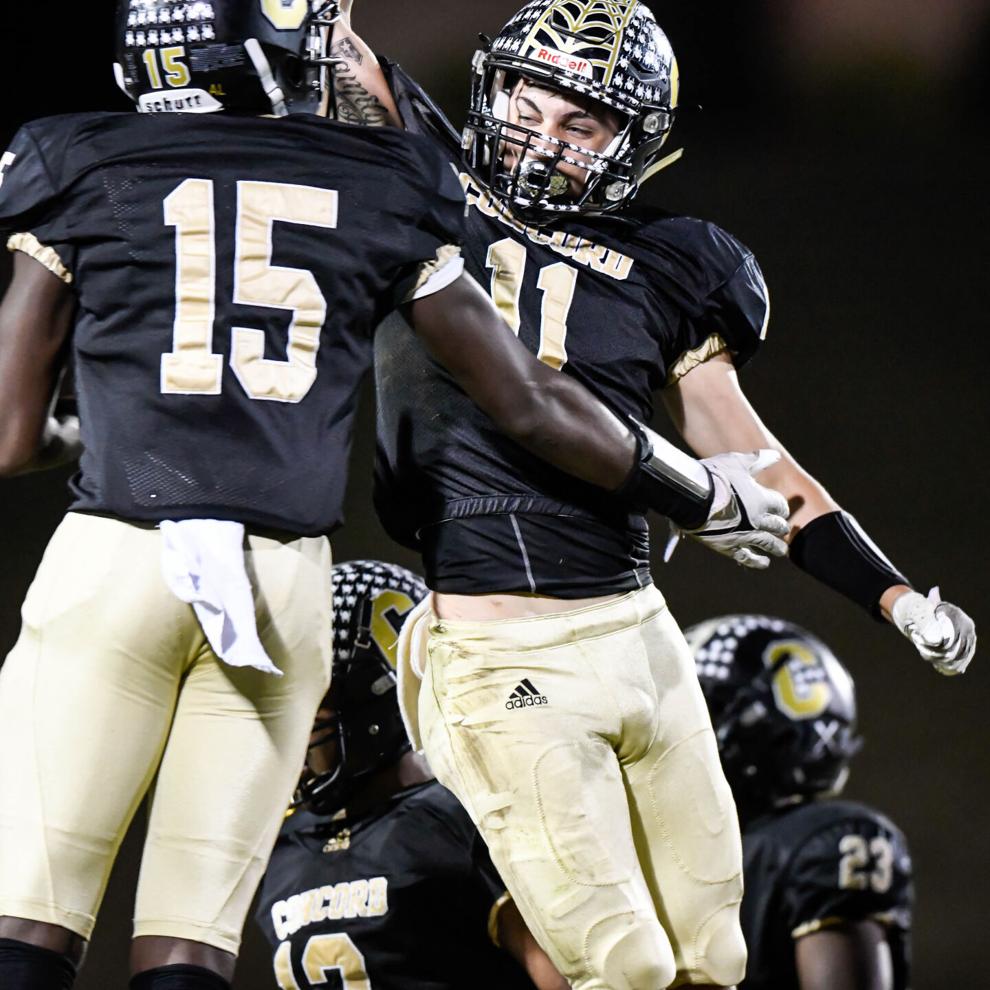 The Concord senior shifted to another gear and outraced defender Lee Vaughters to the end zone for a 75-yard touchdown.        
● Despite two interceptions, Loeblein completed nine of 18 pass attempts for 152 yards.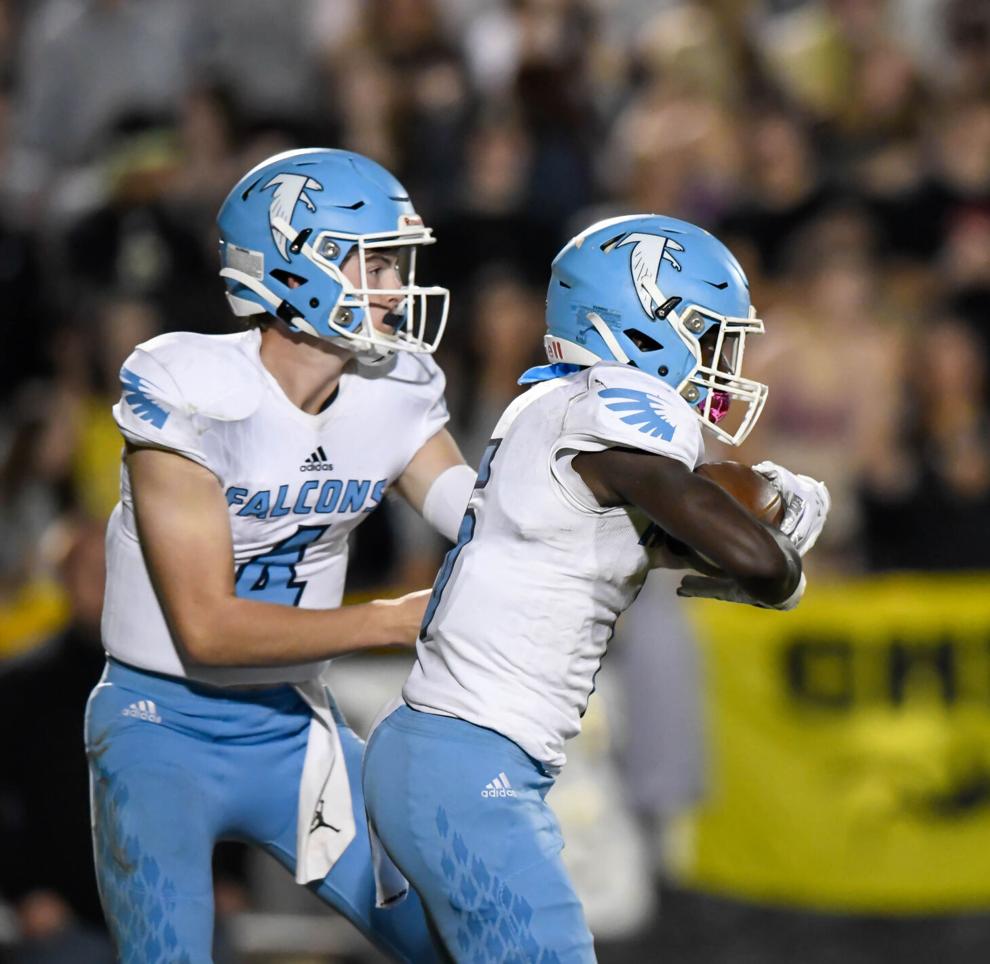 ● Junior linebacker Canyon Turner had a team-high 13 tackles.
● Artgea's field goals were from 33 and 25 yards. He also made his only point-after-touchdown attempt.
● Presutti stood out on both sides of the ball. In addition to his long touchdown reception, he rushed for a team-high 61 yards on seven carries, giving him 136 yards on offense. He also had six tackles and two interceptions, including one in his own end zone.
● Senior linebacker Tristen Pitman had eight tackles and one sack. He was one of seven Spider defenders with at least four tackles.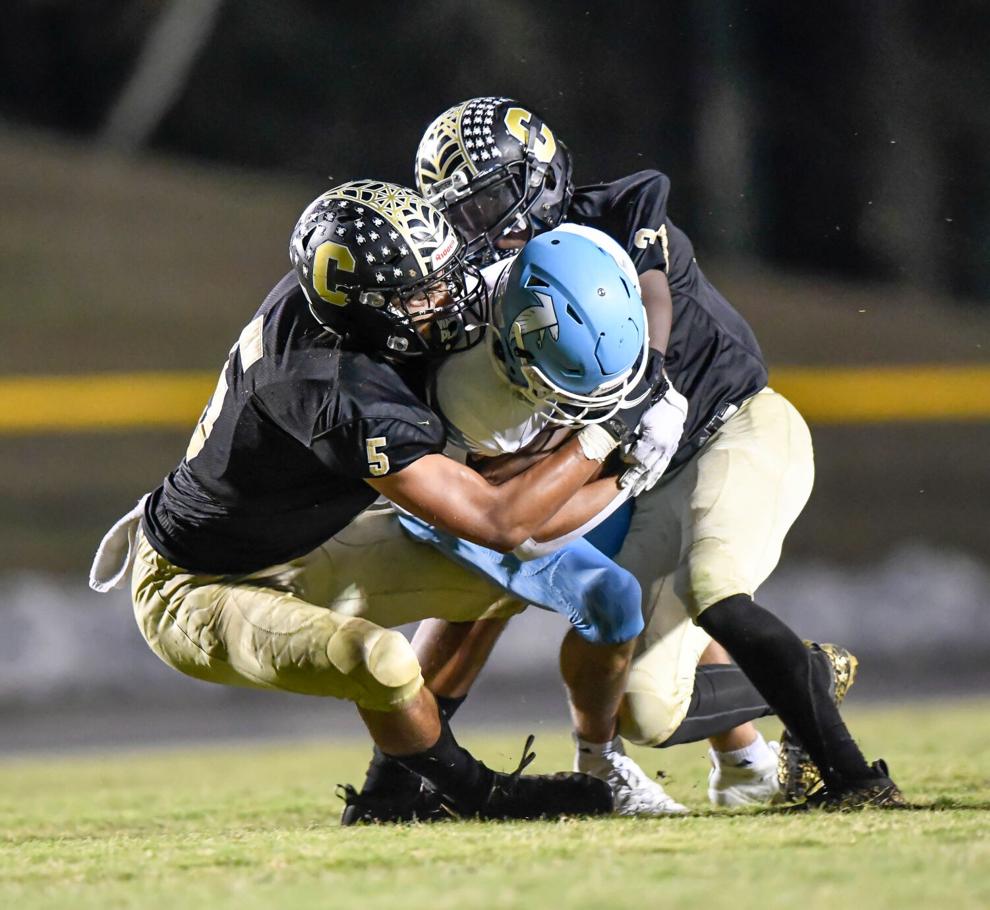 ● Junior lineman Elijah Smith had two of Concord's five sacks.
● A large homecoming crowd showed up at Robert C. Bailey Stadium. Decked out for Pajama Day, the student body greeted their football-playing classmates entering the field through the Northeast end zone before scurrying back to their section in the bleachers. At halftime, Jenkins was named homecoming king, while Vanessa Villacis Zurita was crowned the queen.
● Both teams had difficulties fielding kickoffs. The Spiders return team allowed the game's opening kick to bounce into the hands of a Falcons' player, eventually leading to a West Rowan field goal. The Falcons muffed two kickoffs before recovering their own miscues.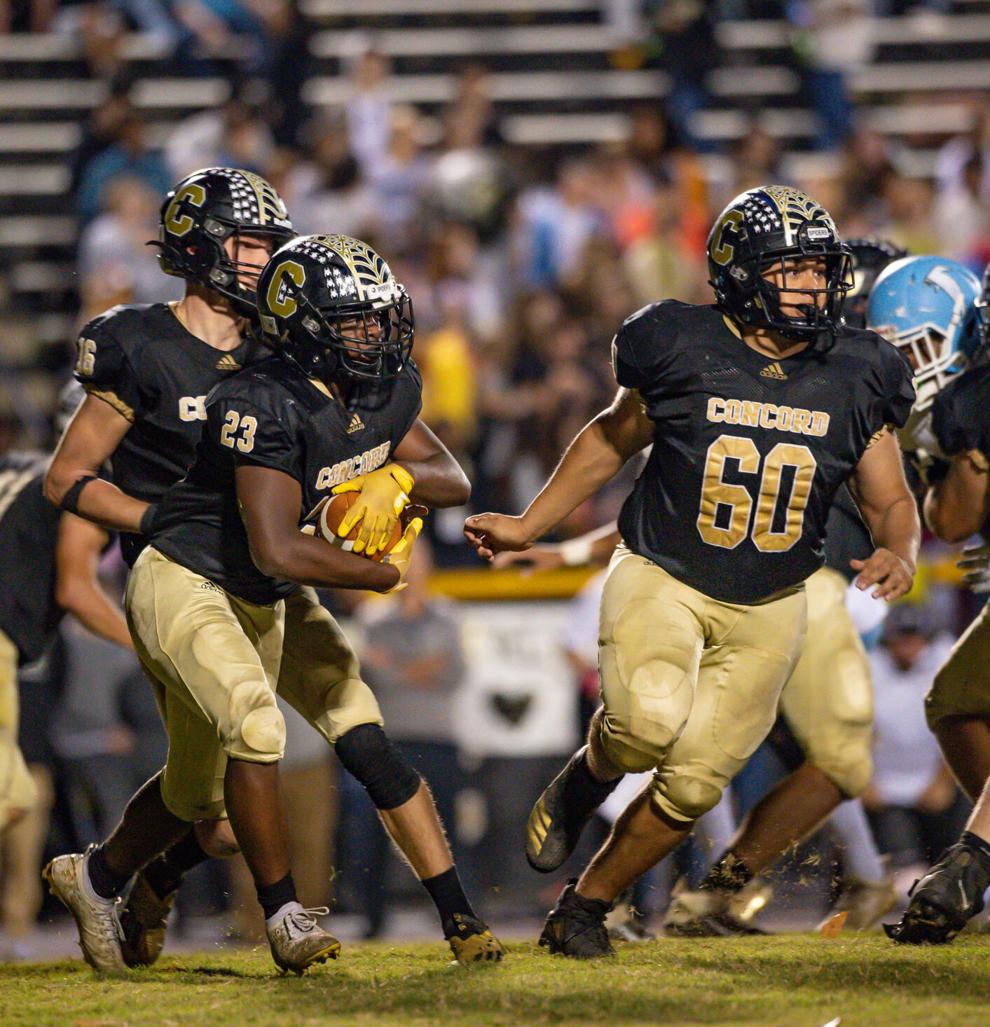 ● This was Keveus Phillips' reaction to knocking down Loeblein's pass deep in Spiders territory to preserve Concord's win: "I saw their guards pulling, but I figured I'd sit home. It was fourth-and-2 -- who's going to run that up the middle when our defensive line was already (playing well)? I figured it would be a pass, so I waited for anything to come from the middle or a slant. Luckily, I was there. I was at the right place at the right time."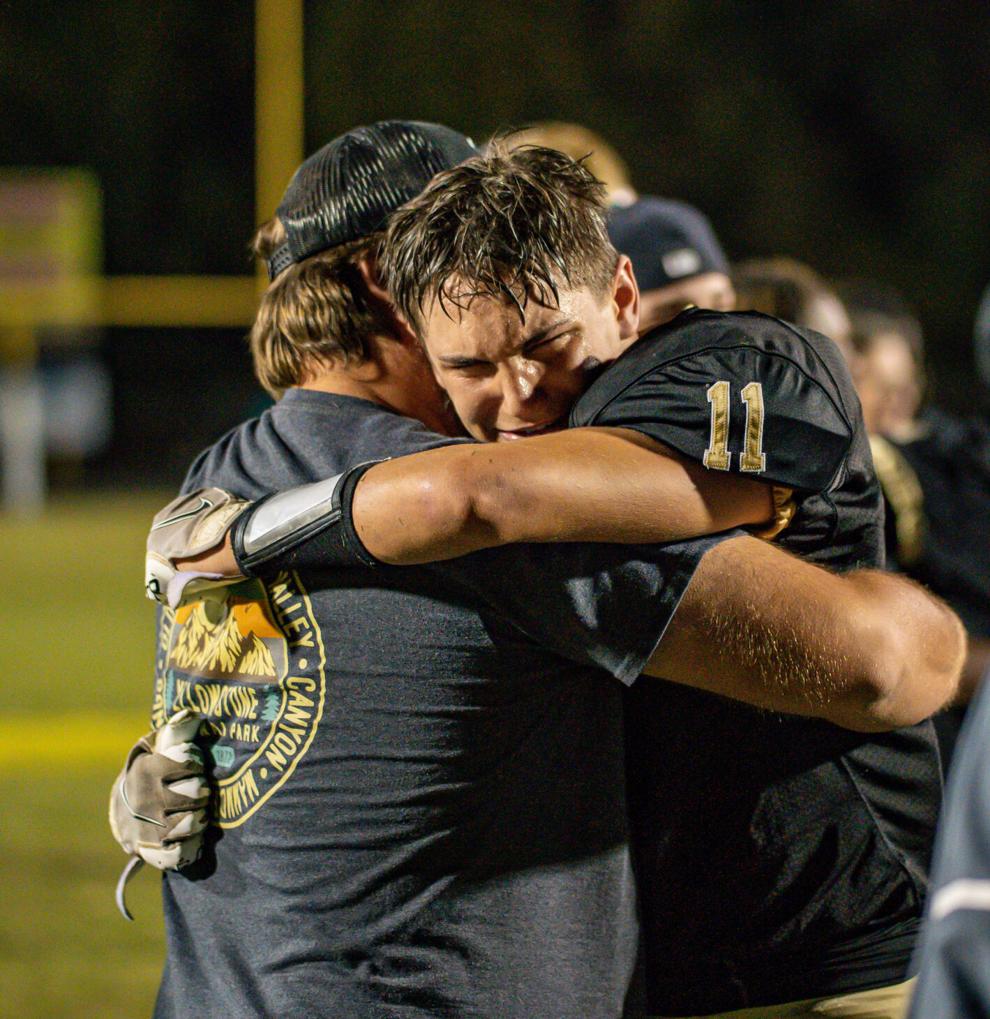 West Rowan finishes its regular season with a conference game at East Rowan next Friday, while Concord plays at A.L. Brown in a non-conference "Battle for the Bell" contest.
West Rowan   3          3          0          7 -- 13
Concord          7          7          7          0  -- 21
C – Antonio Jackson 1 run (Alex Petroff kick)
C – Zack Jenkins 2 run (Petroff kick)