CONCORD – After last week's disappointing, 38-point loss to Matthews Butler, the Hickory Ridge football team was desperate to get back on the field.
The Ragin' Bulls wanted people to know that a team that loses by such a wide margin is not who they are, they wanted observers of the score to realize that it was more of an aberration rather than the norm for the up-and-coming program.
East Mecklenburg felt the brunt of that desire Thursday night.
The Cream of Cabarrus No. 4-ranked Ragin' Bulls started off strong and left the Charlotte road game with a 56-0 victory over the Eagles.
It was the second shutout of the season for Hickory Ridge, which also blanked Charlotte Garinger, 46-0, in Week 2.
The victory ends a two-game losing skid for the Bulls, who improved their record to 3-2 overall and 3-2 in the Southwestern 4A Conference, keeping alive their hopes for postseason play.
It also helped salve some wounds, both physical and emotional, coming off the Butler game.
"I think it was really, really good for the kids," Hickory Ridge coach Jupiter Wilson said during a telephone interview with the Independent Tribune. "We had a rough outing against Butler, and it's good as a coach and for the kids to get that taste out of your mouth by coming out there and performing like we did tonight.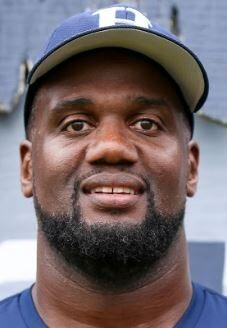 "But we've got a big one next week against Porter Ridge, and we've got to go through that same thing again."
If the Bulls defeat Indian Trail Porter Ridge in Harrisburg next week, it will improve their standing in the conference, thus increasing their playoff possibilities.
But the central thing on the Bulls' minds Thursday was East Meck, a team with a less-than-sterling record (1-4, 1-4) but one that was still capable of dashing Hickory Ridge's postseason hopes. In fact, the Eagles did just that two years ago in Charlotte, albeit in a different way, when a melee broke out during the game and several players from both teams were ejected.
And although there were some tense moments during Thursday's contest, Wilson lauded his team for focusing on football – at a high level.
"It was just execution," Wilson said. "Things got a little chippy, as they did two years ago when we played at East Meck. I'm just really proud of the kids and how they didn't allow that to get to them."
One player who performed at an extremely high level was Hickory Ridge junior quarterback Alex Bentley, who accounted for five touchdowns. As a passer, Bentley was 11-for-18 for 205 yards and four touchdowns. As a runner, he also reached the end zone. Bentley did most of his damage in the first half, when the Bulls built a 42-0 lead.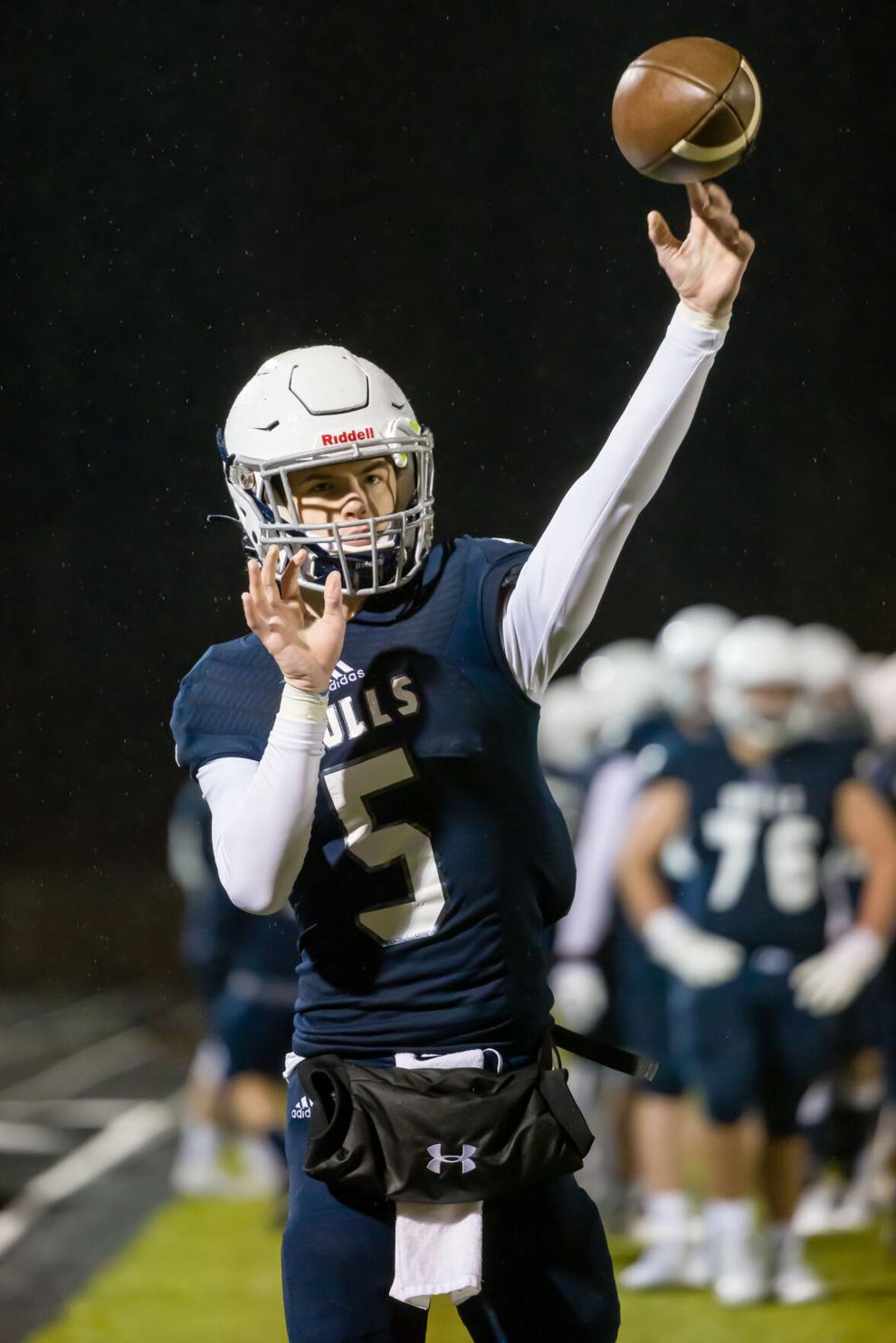 Bentley delivered his scoring throws to three different receivers. Sabin McLaughlin had four catches for 98 yards and two touchdowns. Derrick Brinton II had 45 yards and a touchdown, while Spencer Higdon also had a touchdown catch.
The Hickory Ridge defense wreaked havoc all night, especially the defensive line. Senior defensive end Neil Hunt regularly kept pressure on the East Meck quarterback and registered a tackle for loss. Fellow end Ethan Young, a junior, also was a regular visitor in the Eagles' backfield.
Senior safety Allen Smith Jr., who Wilson calls "the quarterback of our defense," also had a masterful performance, and the result was a lot of three-and-out possessions for East Meck.
The strong outing sets up the meeting with Porter Ridge (4-2, 4-2), which currently holds the third spot in the SW4A. If the Bulls fail to win next Friday, it would likely knock them from playoff contention.
But Wilson said he isn't taking his players into practices next week by describing the contest as a "must-win" game.
"I probably won't, just because of the nature of how things go sometimes," Wilson explained. "I would just tell them, 'Go out there and just play your best, and then leave everything else to you guys' circumstances.'"