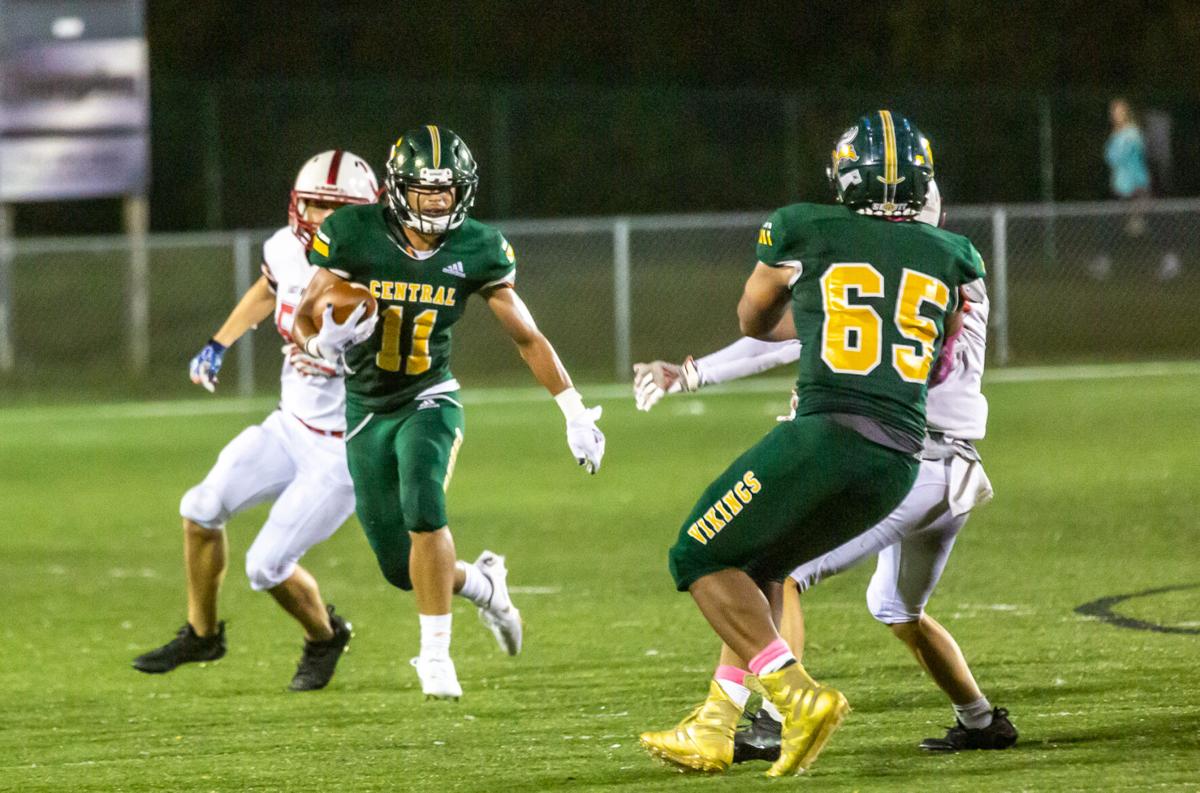 CONCORD – Central Cabarrus may have found its mojo.
After starting the season winless in four games, the Vikings are now on a two-game winning streak, having rallied past East Rowan 13-7 in a fourth-quarter thriller on Friday night Dink Jordan Field at Viking Stadium.
"I keep saying, 'Oh, we're young, oh, we're young, oh, we're young,'" Central Cabarrus coach Zach Bevilacqua said during a telephone interview with the Independent Tribune. "And we have been. We had a big win last week against South (Rowan), and we get another win against East Rowan. Our kids are learning resiliency, and they're learning what they need to do to win close games.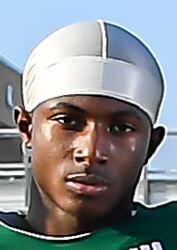 "I don't know that our team three weeks ago fights and wins that game the way they played," Bevilacqua added. "They fought and won tonight."
And on a memorable homecoming, four seniors played key roles in the win for Central Cabarrus (2-4 overall, 2-1 South Piedmont 3A Conference). Jaykwon "Boogie" Diaz-Cruz caught a touchdown pass, Andrew Roller kicked two field goals, Emerson Baker – who also was named Homecoming King – made a key tackle on a fourth-and-1 play that led to Roller's second field, and Christian Reid made a touchdown-saving tackle on a kickoff return late in the game.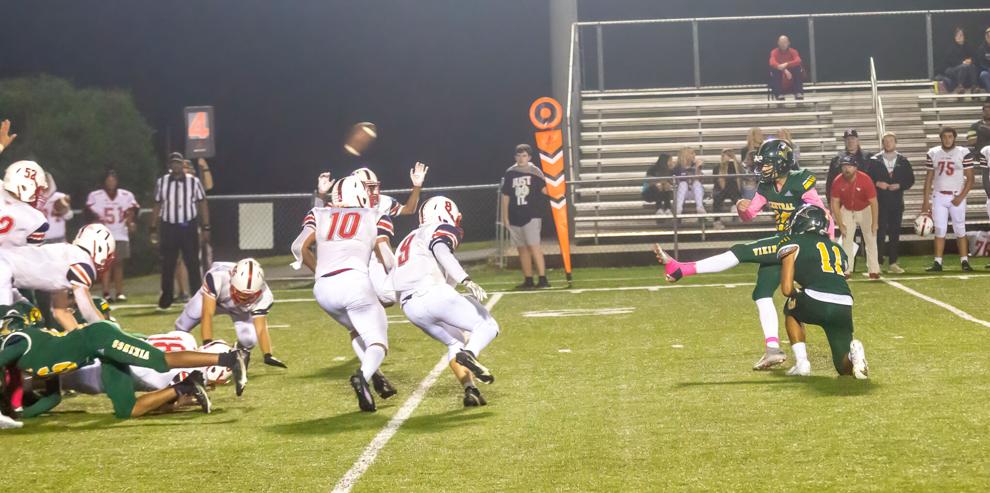 Central Cabarrus led 3-0 at halftime as the Mustangs (0-6, 0-3) kept the Vikings bottled up.
"East Rowan had two weeks to prepare for us, and Coach (John) Fitz did a great job with his defense," Bevilacqua said. "They were doing some stuff that we weren't expecting them to do, and, really, it put a hurtin' on us."
East Rowan scored midway through the third for a 7-3 lead before a wild final period.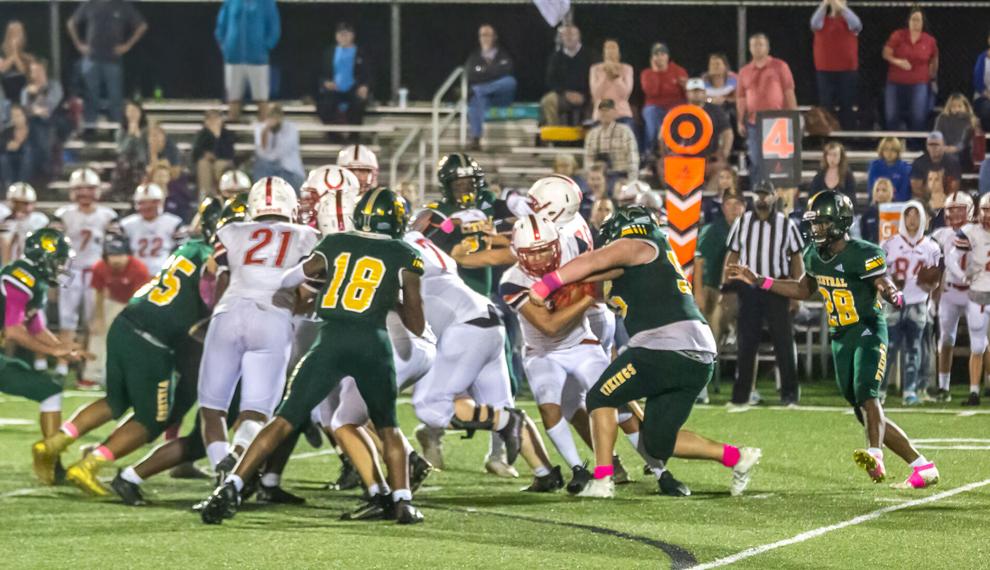 "It's hard to not hang your head," Bevilacqua said. "But we told our kids, 'We're going to fight, and we're going to play with great effort, and we're going to do what we need to do."
Adriel Miller had a long punt return to the East Rowan 27, and a personal foul penalty backed the Mustangs up even deeper. Brendan Fulcher then threw a short pass to Diaz-Cruz on third-and-goal for 10-7 lead.
East Rowan punted, and Central Cabarrus drove to the Mustang 3 before being stopped. Roller kicked his second field goal of the night for a 13-7 edge.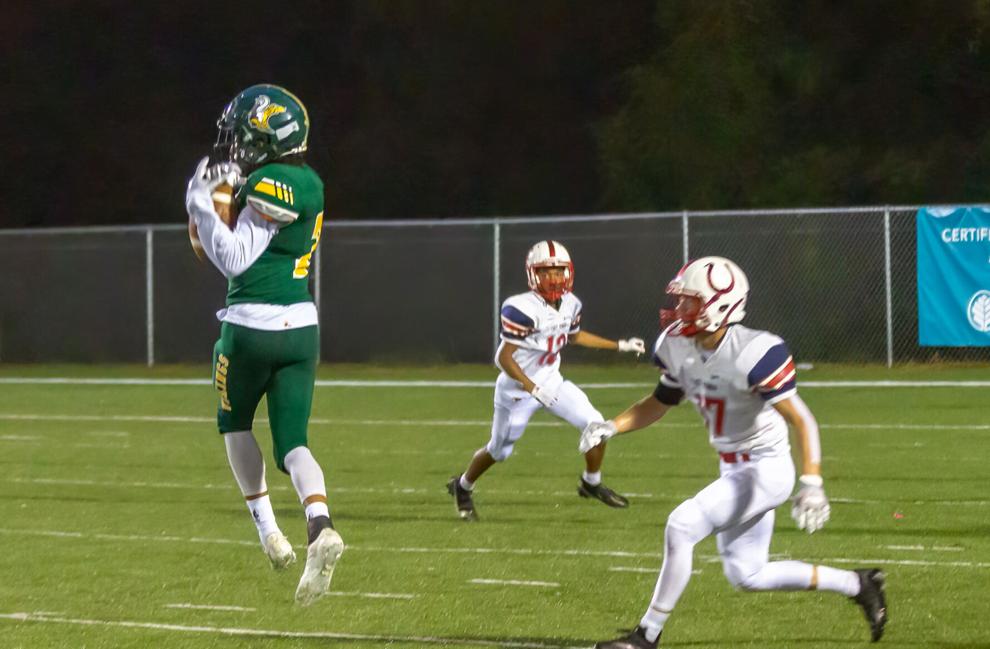 Then, disaster almost struck for Central Cabarrus. East Rowan broke off a long kickoff return that seemed sure to end with a touchdown. But Reid, just back from an injury, made sure it wasn't.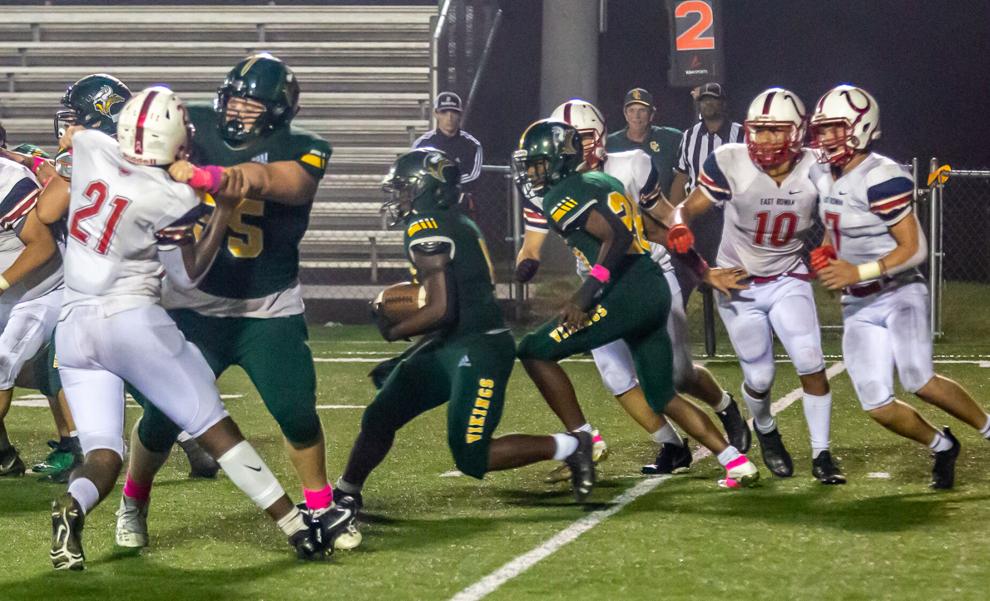 "He wound up walking the kid down on the 7-yard line," Bevilacqua said. "Just a huge play. You can't speak on the magnitude of that play. The kid was going to score if Christian Reid doesn't run him down. Christian is probably one of the fastest kids, if not the fastest, on our team."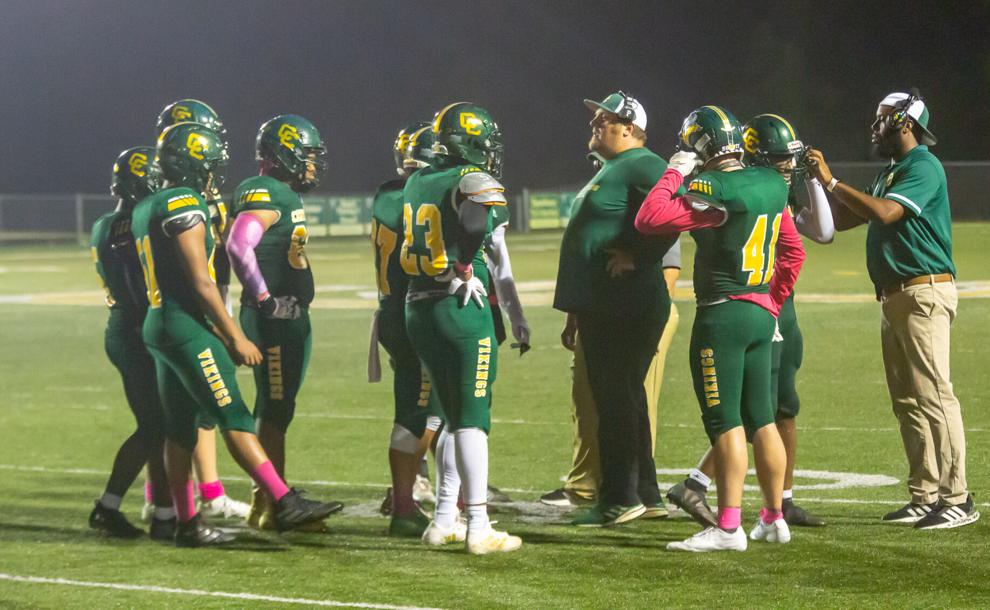 With four minutes to go, the Vikings' job wasn't quite done. East Rowan got four yards on first down before a tackle for loss pushed the Mustangs back. A bad snap on third down moved them even further back, and a fourth-down pass fell incomplete in the end zone.
"I can't be happier for our kids," Bevilacqua said. "We talked all week, 'Guys, we got one win, but one win's not enough. One win is nice, and it's nice to not go 0-for, but that's not anybody's goal.'"